Illustration and Animation MA
2021/22 entry
The Illustration and Animation MA expands digital and physical knowledge of your craft, helping you find your own 'voice' and style.
If you are seeking to enhance your professional portfolio and understanding of emerging practice, we offer a vibrant creative community environment in which you should progress your personal research and practice to make your own unique contribution to the arena of illustrative and animated visual communication.
The course explores illustration, publishing, photography, image generation and animation. While you develop your talent, both conceptually and technically, we help you achieve a deeper understanding of your role as a visual interpreter and of the importance of adapting to market needs and to a developing field.
We will encourage you to develop a unique visual signature and a compelling visual voice that will help you to effectively communicate with intended audiences; both essential for success in professional practice.
Why Coventry University?
An award-winning university, we are committed to providing our students with the best possible experience. We continue to invest in both our facilities and our innovative approach to education. Our students benefit from industry-relevant teaching, and resources and support designed to help them succeed. These range from our modern library and computing facilities to dedicated careers advice and our impressive Students' Union activities.
Global ready
An international outlook, with global opportunities
Employability
Career-ready graduates, with the skills to succeed
Student experience
All the support you need, in a top student city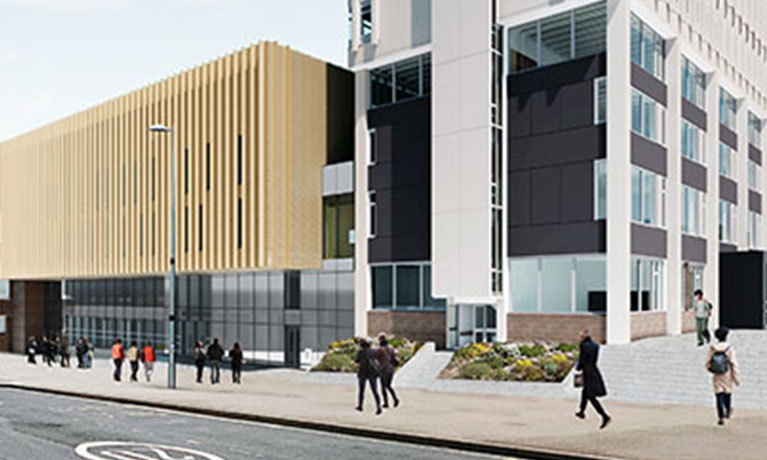 We are currently in the process of a major redevelopment of our Faculty of Arts and Humanities buildings. The building will be open to the public as well as students, and will feature an expansive gallery space.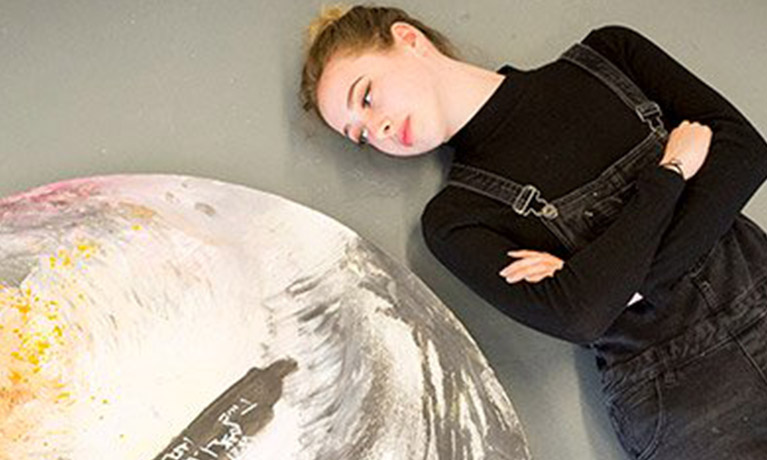 We hope that you are all staying safe in these uncertain times. Creative activities can really help fill the days, while we are spending more time at home and we have some ideas to keep you busy.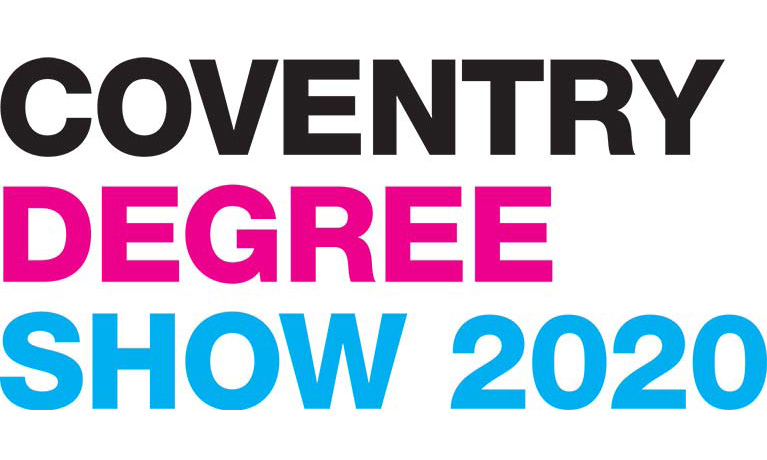 Visit our online degree show where we have brought together the work of over 500 students.




What our students say...
The tutors have taught me a lot of different techniques within the field which has opened up new opportunities for me.
Drawing and the visual expression of narrative – or storytelling – lie at the heart of this programme. We believe that the use of hybrid approaches and high-level crafting should inform the handmade mark, the filmic image and the created artefact and you will often find yourself working with mixed media.
Our MA covers a broad spectrum of media, including physical paper or other material-based leaves within books, magazines, newspapers and posters, as well as computer, video or projection screens and stereoscopic viewing systems. You will explore and redefine the application of such media as a means of conveying and explaining information, entertainment and aesthetics within a broad range of contexts such as the medical, botanical, scientific, technical, social, cultural and ethical.
Through practical exploration and reflection of digital and traditionally physical forms you will develop an appropriate synergy between practice and theory, establishing your specialist signature of work. Your final project will be tailored to your own area of professional practice and your personal creative passion, culminating with an exhibition of your work in the end-of-year MA Degree Show.
Modules
Overview
This course includes the Entrepreneurial Practice module. Each of the participating postgraduate courses have an individually tailored version of the Chartered Management Institute (CMI) Entrepreneurial Practice module.
Modules
Collaboration in Practice 1

Illustration and Animation Specialism 1

Final Project Plan 2

Professional Context 2

Illustration and Animation Specialism 2

Global Professional Development- Entrepreneurship 3

Illustration and Animation Specialist Investigation 3

Illustration and Animation Final Project
We regularly review our course content, to make it relevant and current for the benefit of our students. For these reasons, course modules may be updated.
Coventry School of Art and Design has taught art and design for over 150 years and our award-winning faculty will share the lessons learned from their significant experience of global academic, creative, industrial and commercial environments. We have a successful track record including Oscar nominee Chris Townsend, BAFTA winner Amy Dodd and Turner Prize nominee artist George Shaw.
Internationally acclaimed for their own creative practice, our faculty staff have exhibited in Berlin, Athens, Helsinki, Bucharest, Istanbul, Tokyo, Linz, Zurich, Zagreb, Gijon and London. This course provides illustrative and animated input into many areas of professional practice including the publishing, scientific, technical, marketing, publicity and advertising, medical and cultural arenas; all of which provide opportunities to help you stay abreast of emerging trends and the challenges of contemporary professional practice.
This practice-based course provides opportunities to develop a broad range of traditional and digital skills, including drawing, etching, screen-printing, typography, film effects, and working with sound; all using industry-standard practices and toolsets.
Your studies will take place in a studio environment with access to our range of specialist facilities, including laser cutters, 3D rapid prototyping, screen printing, computer suites and clay modelling to enable you to produce original informative artefacts. We encourage you to creatively explore emergent and mixed media, considering these art forms in their broadest application: from films and games design to advertising, training videos and technical illustrations as used in science, engineering and medicine.
Coventry University is Ranked 15th in the Guardian University Guide 2020.
Staff will provide instruction on various creative techniques and will share their own diverse professional experience.
Access to dedicated design studios, industry-standard software for illustration and design such as the Adobe and Autodesk suites of products.
High levels of student satisfaction in Art and Design; 80% compared with the sector average of 76% (Postgraduate Taught Experience Survey 2016).
Coventry University is participating in the AA2A (Artists Access to Art Colleges) project, a national initiative providing residencies to visual artists and designers, which enables students to work alongside and interact with them. We currently have four artists with us, who will be giving talks and showing work throughout the year.
Our faculty staff continue to practise themselves; for example, the course leader has exhibited award-winning work at the Re-Animate Festival at the Oriel-Davies Gallery and has a track record of producing illustrative and animated work for national and international industries in addition to exhibiting and presenting work in Europe and South East Asia.
Opportunities to exhibit your work during the course in addition to our annual MA Degree Show.
Opportunities to exhibit your work during the course in addition to our annual MA Degree Show.
Your main study themes are:
Time Based Narration: Explores the concept of time as an element within the depiction and reading of illustrative and animated material. You will address the nature of time as a viewing facility, - for example, as the eye travels around an illustrated surface - and incorporates animated images or sequential illustrations across multiple pages, animatic elements, stop-frame motion, 2.5D and 3D spatial animated illustration.


Contemporary Issues: Addresses different theoretical positions and visual languages as used in contemporary art and design practice. Considering a broad range of work across the visual arts, we will explore the differences and intersections of contemporary debates across the visual arts and design to develop and enhance the theoretical and practical research skills required by professional artists and designers.


Illustration and Animation: You will engage with the placement of illustrated and animated material into locations and environments that influence the content, style and atmosphere of the created work. Aspects of mood, ambience, lighting, movement, colour and style as appropriate and responsive to environments will underpin the learning experience.


International Contexts: Throughout your course we will encourage you to consider the application of your art form within a broad range of professional and international contexts so that you are ready to apply illustration and animation in the wider world, thereby increasing your employment opportunities.
The course can be studied full-time over one year or part-time over two years. The programme is divided into three semesters, starting in October and also in January.
A variety of teaching methods includes: lectures, seminars, workshops and tutorials, self-directed study, ongoing production of coursework, essays, log books, critical review, learning contracts, reports, portfolios, verbal and visual presentations. You will be required to engage with course material either individually, in groups or collectively as a class.
During the course, you will have the opportunity to attend a range of specialist workshops, such as the creation of visual material for stereo viewing. Our aim is to bring real-life practice into teaching wherever possible, drawing from our own experiences of exhibiting work in galleries across Europe and farther afield and producing commissioned work for a wide range of commercial sectors.
Self-directed learning forms an element of all modules and the necessity to work within tight deadlines is an essential requirement across the curriculum, preparing you for the realities of professional practice.
This course will be assessed using a variety of methods which will could vary depending upon the module. Assessment methods include practical coursework and reports.
This course is predominantly assessed by coursework.
The Coventry University Group assessment strategy ensures that our courses are fairly assessed and allows us to monitor student progression towards the achieving the intended learning outcomes. Assessments may include exams, individual assignments or group work elements.
On successful completion of the course you will be able to:
Demonstrate through practice, an advanced understanding of the creative production of animation and illustration genres.
Analyse problems of a creative nature and provide appropriate solutions.
Describe, interpret and evaluate artefacts, artworks, designs and events from a range of critical perspectives, taking account of the context of their production, consumption and critical positioning.
Research and synthesise information to make presentations.
Prepare a working brief in keeping with the creative business practices associated with the field.
Apply with a high degree of confidence and mastery the conceptual and practical elements of hybrid techniques as appropriate.
Participate in, and engage with practice surrounding new and traditional media.
Engage creatively when applying differing and various media and techniques in the pursuit of a successful answer to client/brief requirements.
Engage with the needs of a client in order that an effective dialogue can be established which aids both client and practitioner in the realisation of a successful brief.
Convey via multiple means an accurate expression of the ideas, requirements, discussions, impressions and aims inherent in answering a brief that may draw in contributions from multiple, interlinked practitioners, professionals and specialists.
Evaluate your own art/design/craft work in relation to that of others.
In a typical semester, a full-time student will have approximately 16 hours of contact per week, during which teaching and tutorials will take place.
The contact hours may be made up of a combination of face-to-face teaching, individual and group tutorials, and online classes and tutorials.
As an innovative and enterprising institution, the University may seek to utilise emerging technologies within the student experience. For all courses (whether on-campus, blended, or distance learning), the University may deliver certain contact hours and assessments via online technologies and methods.
The course equips you with the creative, technical and professional skills to pursue a global career in illustration and animation with staff drawing on their own experiences of having worked and exhibited throughout the world.
What our students say...
I absolutely loved my MA at Coventry and it really did change the course of my career. I specialised in model making and my final MA project was crucial in me getting the job as one of the model makers on State of Play's project Lumino City, the sequel to their award winning game Lume.

We attended the 2015 games BAFTA awards, where the game was nominated in three categories, coming away with the award for Artistic Achievement! Coventry has such great resources and staff it's a waste to not take advantage of them while you can!
Entry Requirements
You will need to be ambitious and highly motivated with either a degree in a relevant subject or a body of professional work.
You will need to be ambitious and highly motivated with either a degree in a relevant subject or a body of professional work.
Portfolio
International students should submit a portfolio of artwork or slides with their application.
Our International Student Hub offers information on entry requirements for your country, as well as contact details for agents and representatives should you need more advice.
More detail
What our students say
I learnt a lot of software applications and lens shooting techniques. My tutors gave me a lot of suggestions about my work, which were very helpful.
Tuition Fees
We pride ourselves on offering competitive tuition fees which we review on an annual basis and offer a wide range of scholarships to support students with their studies. Course fees are calculated on the basis of what it costs to teach each course and we aim for total financial transparency.
Scholarships
We offer a variety of scholarships to students at Coventry University to help fund the cost of your study. Eligibility may depend on your circumstances and academic achievement.


Scholarships
There are a number of scholarships available to international students at Coventry University.
You can study this course on a part-time basis. The cost is based on the credits studied per year. For further information please contact our Admissions team.
EU student fees
EU nationals starting in the 2020/21 academic year remain eligible for the same fees as home students and the same financial support. Financial support comes from Student Finance England, and covers undergraduate and postgraduate study for the duration of their course, providing they meet the residency requirement.
For tuition fee loans
EU nationals starting in the 2020/21 academic year must have resided in the European Economic Area (EEA) or Switzerland for the three years prior to the start of their course. The purpose of that three year residency should not have been mainly for the purpose of receiving full time education.
For maintenance loans
EU nationals starting in the 2020/21 academic year must have resided in the UK and Islands for the five years prior to the start of their course. The purpose of that five year residency should not have been mainly for the purpose of receiving full time education.
What our students say...
The tutors have taught me a lot of different techniques within the field which has opened up new opportunities for me.
Career prospects
Graduate Immigration Route visa
Based on current information from the UK Government, international students whose study extends beyond summer 2021 may be eligible for a visa under the UK Government's Graduate Immigration Route, which will enable students to stay and work, or look for work, in the UK at any skill level for up to two (2) years. Check the most up to date guidance available to check your eligibility and any updates from the UK Government before making an application or enrolment decision.
National and international graduate career prospects are many and varied and include education, curation, film and television, games disciplines, print and publishing, animation, film, scientific and technical illustration, storyboarding and character generation in 2D and 3D for traditional and emergent media.
We help you develop a wide range of transferrable skills associated with the use of information gathering, communication technology, professional practice, time management, project management and self-promotion. This could open up career opportunities that include education, television production and web-based media. You may also wish to continue your studies at PhD level or to establish a freelance business.
Where our graduates work
Some of our recent graduates have gone on to work in games-based, scientific, televisual and educational areas.
What our students say...
The tutors have taught me a lot of different techniques within the field which has opened up new opportunities for me.
Disclaimer
By accepting your offer of a place and enrolling with us, a Student Contract will be formed between you and the university. A copy of the 2021/22 Contract can be found here. The Contract details your rights and the obligations you will be bound by during your time as a student and contains the obligations that the University will owe to you. You should read the Contract before you accept an offer of a place and before you enrol at the university.
The tuition fee for the course that is stated on the course webpage and in the prospectus for the first year of study will apply. We will review our tuition fees each year. For UK and EU students, if Parliament permit an increase in tuition fees, we may increase fees for each subsequent year of study in line with any such changes. Note that any increase is expected to be in line with inflation. Following the UK's exit from the European Union, EU students should be aware that there may be a change to UK laws following the UK's exit, this may change their student status, their eligibility to study part time, and/or their eligibility for student finance. We will act in accordance with the UK's laws in force in relation to student tuition fees and finance from time to time.
For International students the tuition fee that is stated on the course webpage and in the prospectus for the first year of study will apply. We will review our tuition fees each year. For international students, we may increase fees for each subsequent year of study but such increases will be no more than 5% above inflation.