Digital Marketing Management MSc
Study level:

Postgraduate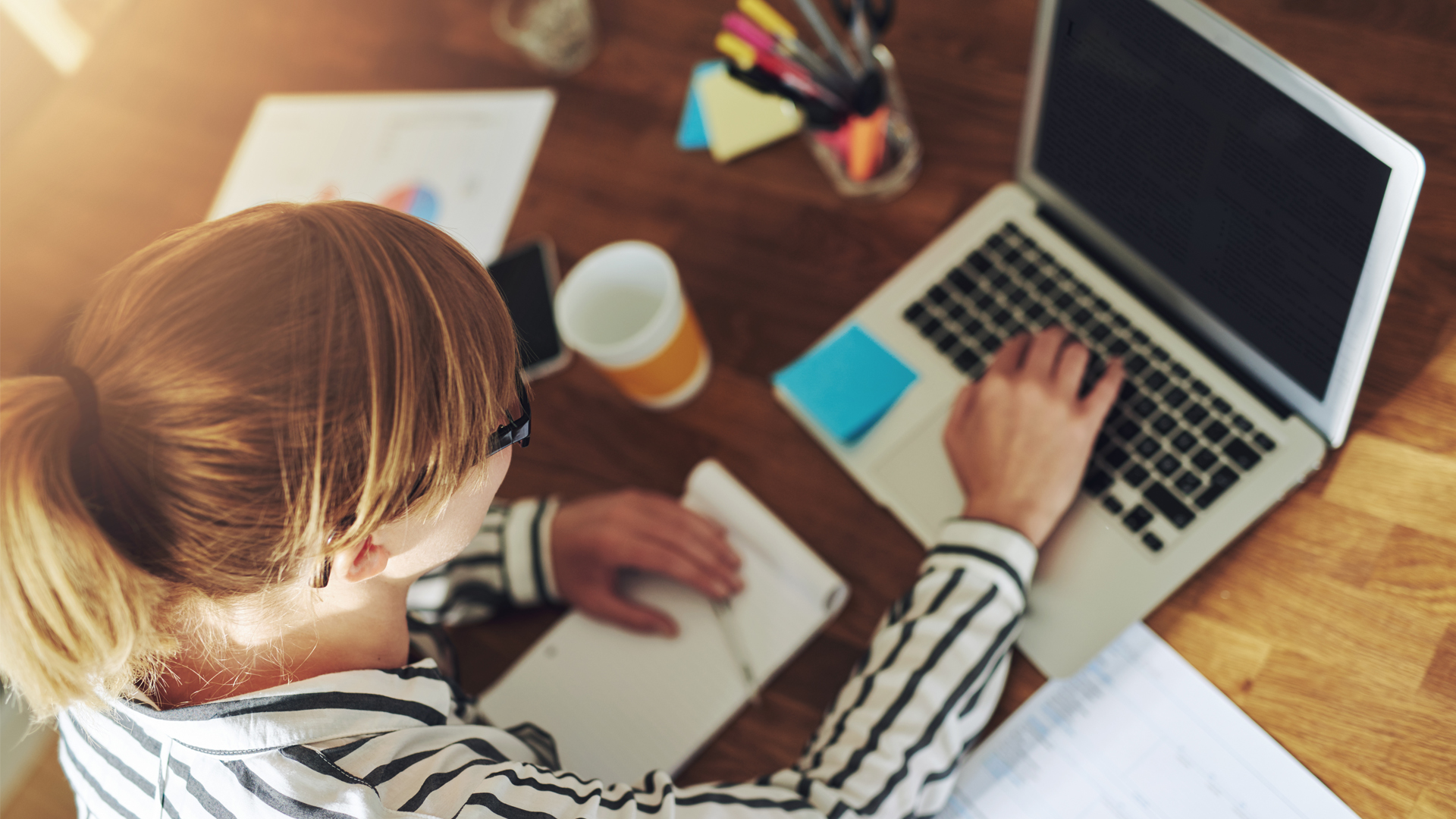 Marketing is constantly evolving – with social media, new retail channels and disruptive technologies all playing major roles in its development, offering opportunities and risks in equal measure. Step into this world, and explore how to manage marketing within it, with our Digital Marketing Management MSc.
Location
Coventry University (Coventry)
Study mode
Full-time
Part-time
Duration
1 year full-time
2 years part-time
---
Course overview
Marketing is constantly evolving – with social media, new retail channels and disruptive technologies all playing major roles in its development, offering opportunities and risks in equal measure.
Covering the broad range of digital marketing, this course allows you the opportunity to explore how digital marketing strategies are produced, how digital marketing is measured and optimised, and how you can lead in the industry.
Modules focused on how to manage global teams
Oversee the entire digital marketing process
Explore theoretical knowledge, skills and personal attributes to help you become a leader in the digital marketing industry.

Global ready
An international outlook, with global opportunities

Teaching excellence
Taught by lecturers who are experts in their field

Employability
Career ready graduates, with the skills to succeed
Why you should study this course
Study in our DigiComm Lab (subject to availability), a space designed for marketing students where you have the opportunity to get hands-on experience of the latest technology4.
Modules on topics such as disruptive technologies and managing digital marketing projects aim to provide you with knowledge in digital marketing that may prove essential in a potential future digital marketing career.
Coventry University is currently a Chartered Institute of Marketing (CIM) accredited1 study centre which provides the opportunity, upon successful completion of this course, to top up your master's to obtain the CIM Professional Diploma in Marketing qualification. Criteria, application and fees apply.
Aims to support you to become an autonomous learner, to work with self-direction and originality, with the ability to blend theory and practice in complex situations, and to have an appreciation of how evidence-based research can inform and enhance your performance as a potential future digital marketing manager.
Develop your own area of expertise through the Postgraduate Dissertation/Consultancy Project.
Accreditation and Professional Recognition
This course is accredited1 and recognised by the following bodies:

---

Chartered Institute of Marketing (CIM)
This course is accredited by the Chartered Institute of Marketing (CIM) for the 2022/23 intake as well as being part of the CIM Accredited Degree scheme.
Coventry University's accreditation with CIM is reviewed annually, with the current course mapped to meet the awarding bodies requirements. If the accreditation of this course changes, we would seek to notify applicants and students as soon as possible.
---
The first semester was one of the best learning experiences I have ever had. Allowing the students to choose their own companies to base their coursework allowed us to reach the objective in any way we liked, which put our skills to the test. My favourite task was working for Tewkesbury Together, having a real client and real world situations to explore for the completion of the coursework was exciting, topping it off with a presentation also added multiple layers to the work; research, situational analysis and then group work/presentation really reflected the real world working environment.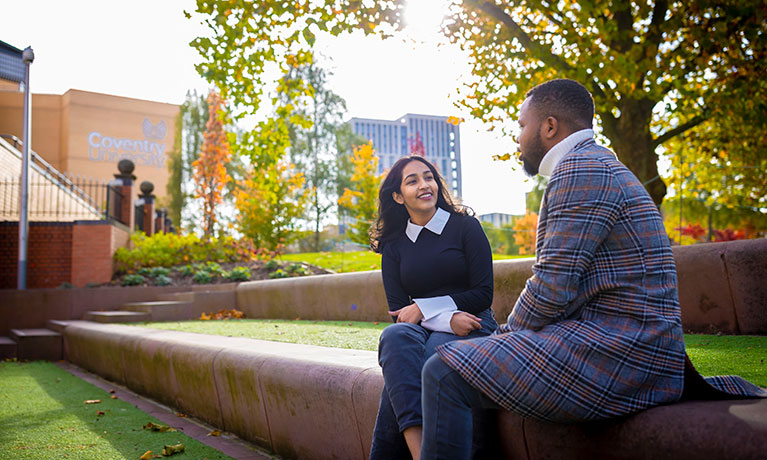 ---
This course currently includes the Professional Development Module - Leading Strategic Change through Creativity and Innovation. Each of the participating postgraduate courses currently have an individually tailored version of the Chartered Management Institute (CMI) Professional Development module.
Modules
Contemporary Issues in Research - 15 credits

This module aims to introduce students to the key concepts involved in contemporary research is related to their course subject area. Students will also be given critical insight into relevant contemporary trends and research priorities.

Digital Marketing Strategy - 15 credits

This module is intended to provide you with both the theory and practice of digital marketing through a strategic prism. The module builds on existing theories and concepts and encourages you to critically assess the use of the core five tools of digital marketing strategy namely, social media, email, website design, online advertising, and online public relations. The module specifically focuses on the drivers for the increase of online customer engagement in all the aforementioned digital elements.

Disruptive Technology in Marketing - 15 credits

Disruptive technology significantly alters the way that businesses or entire industries operate. Technology has been increasingly disrupting the practices and driving the developments of marketing. Some recent examples of disruptive technology include Blockchain, the Dark Web and Big Data. Marketers are empowered by new technology; they have done a great deal in digital marketing thanks to the unprecedented level of insights in and accesses to customers. But, new technology also baffles marketers, for example, there are constant doubts about the effectiveness of social media advertising, cybersecurity and data protection issues and omnichannel marketing. This module aims at challenging the curious minds of our future digital marketers to build a critical understanding of what disruptive technology is and how it applies to marketing.

Marketing Strategy, Planning and Control - 15 credits

This module is key to developing operational marketing skills for future application in the workplace. The module aims to develop a strategic focus for marketing management by applying operational principles and practices to the framework of the marketing planning process in building organisational strategy. It also focuses on the implementation, control and evaluation of the marketing planning framework. The module utilises a marketing simulation game and enables you to construct and implement a strategic marketing plan. You evaluate its effectiveness by analysing the marketing and financial impacts of business decision-making, based on key performance indicators.

Consumer Behaviour - 15 credits

A critical understanding of consumer behaviour underpins all marketing activities, service provision, digital platforms and policy formulation. This module brings in the importance of globalisation in understanding consumer behaviour with an aim to provide you with a detailed insight into the psychology of global consumers and their motivations, thoughts, feelings, reasoning, information processing, decision making behaviours and how they interact with technology to reallocate social and cultural capital to achieve well-being in contemporary society.

Marketing Communications - 15 credits

This module is key to providing you with a critical understanding of the theory, knowledge and skills required to plan for and make marketing communications decisions. You will be given the opportunity to develop a critical and theoretical knowledge of the main communications planning frameworks and promotional tools. You will also recognise the complexities of marketing communications application. You will make judgments on financial and creative aspects needed to achieve communications objectives. A feature of this module is the use of a client and includes interactive learning to develop analytical and decision-making skills required by marketing communications practitioners in the workplace.

Digital Marketing Analytics - 15 credits

This module focuses on the key concepts and tools of digital marketing analytics and demonstrates how they can be used to assist decision-making in marketing. The module examines how digital analytics can help build organisational knowledge of customer behaviours and campaign effectiveness in a business environment that has been constantly reshaped by the forces of digitisation. This module reviews the effectiveness of company communications and customer interactions across a range of platforms including website, social media, and mobile marketing. It also examines the digital analytics tools that are used to understand conversations about brands across digital platforms to inform marketing decisions.

Managing Global Marketing Teams - 15 credits

Organisations can only function if they are able to assemble together teams with the necessary skills, attitudes and experience to meet their objectives. Effective organisations thus develop a strategic approach to the attraction and retention of staff, analysing their key employment markets and gaining an understanding of their dynamics so as to enable them to compete more effectively, both now and in the future. This module focuses on these activities from a Digital Marketing Manager's perspective, acknowledging not just the practical aspects of recruitment, selection, employee retention and dismissal but more critically the role of management and leadership of global teams both within traditional and virtual digital marketing contexts.

Leading Strategic Change through Creativity and Innovation - 10 credits

This module aims to provide you with a framework of knowledge and understanding of how to manage change using creativity and innovation whatever the Master's degree of specialisation you elect to follow, in different types of organisational scenarios.

You will critically assess strategies for change and change management and explore the leadership skills required to lead such successfully. You will explore for example, the complexity of innovative strategic plans, implementation plans and how to apply analytical techniques, theories, models and creative problem solving to manage change with confidence.

Ultimately, you will be given the opportunity to develop an innovative framework to deliver a change management strategy in a changing organisational context.

Finally, the module requires you to reflect critically on your personal learning and development needs and how you work with others, from an ethical and professional standpoint to encourage your continuing professional development.

The question key to this module is: What skills and behaviours do I need to develop in order to creatively implement a programme of innovative change in a range of contemporary organisations?

Project - 50 credits

You will also have the opportunity to try to develop your own area of expertise through the Postgraduate Dissertation/Consultancy Project. This could provide a pathway for early research career progression if, upon successful completion of the course, you are interested in progressing to a PhD, or for progression to a digital marketing management position. Please note that further study opportunities may be subject to criteria and fees.
We regularly review our course content, to make it relevant and current for the benefit of our students. For these reasons, course modules may be updated.
---
How you'll learn
The course is structured to provide a mix of classroom and lab-based activities and can be delivered through a combination of face-to-face teaching and online classes and tutorials:
Lectures
Associated seminars
Practical workshop classes
Personal tutorials
Chance to analyse and explore the latest web designing software and practice web platforms
Opportunity to study a final project based on either a research-based dissertation or an industry-based consultancy project
Guest speakers (subject to availability)
National and international field trips2 (subject to competitive application, availability, meeting applicable visa requirements and additional fees may apply).
This course can be offered on a part-time basis. Whilst we would like to give you all the information about our part-time offering here, it is tailored for each course each year depending on the number of part-time applicants. Therefore, the part-time teaching arrangements vary. Request further information about part-time study.
---
Teaching contact hours
We set out below the typical teaching contact hours that you will receive on this course. In addition to the contact hours below, we offer the opportunity to attend additional optional sessions, such as guest lectures (subject to availability), or to meet with staff during their advice and feedback hours.
In your first and second semester, you will have around 12 contact hours of teaching a week. The contact hours may be made up of a combination of face-to-face teaching, individual and group tutorials, and online classes and tutorials.
A strong emphasis is placed on the postgraduate dissertation/consultancy project in your final semester and therefore total teaching contact hours may be reduced in the final semester.
As an innovative and enterprising institution, the University may seek to utilise emerging technologies within the student experience. For all courses (whether on-campus, blended, or distance learning), the University may deliver certain contact hours and assessments via online technologies and methods.
In response to the COVID-19 pandemic, we are prepared for courses due to start in or after the 2022/2023 academic year to be delivered in a variety of forms. The form of delivery will be determined in accordance with Government and Public Health guidance. Whether on campus or online, our key priority is staff and student safety.
---
Assessment
This course will be assessed using a variety of methods which will vary depending upon the module.
Assessment methods include:
Providing a real client with a marketing communications plan and campaign
Conducting a digital marketing project
An in-tray simulated exercise
An academic poster with viva presentation
E-portfolio
Formal examination
The Coventry University Group assessment strategy ensures that our courses are fairly assessed and allows us to monitor student progression towards achieving the intended learning outcomes.
---
International experience opportunities
There are opportunities2 to visit other countries and institutions, with previous cohorts on similar courses having visited countries such as Greece. While in Athens, past students on similar courses had the opportunity to visit the Perfetti van Melle headquarters (the organisation which own global brands like Mentos and Alpenliebe) and work on live case studies. In addition, past students on similar courses attended a seminar on negotiations at Athens University of Economics and Business.
---
Accepted applicants will normally hold an honours undergraduate degree (minimum 2:2) in a relevant academic discipline. Applicants with a degree in another discipline may be admitted after consideration on a case-by-case basis.
Applications from candidates with relevant experience are encouraged and will be considered on an individual basis. For more details, please contact us using our online form for UK students.
We recognise a breadth of qualifications; speak to one of our advisers today to find out how we can help you.
Accepted applicants will normally hold an honours undergraduate degree (minimum 2:2) in a relevant academic discipline, such as a marketing or a business management degree. Applicants with a degree in another discipline may be admitted after consideration on a case-by-case basis.
Select your region to find detailed information about entry requirements:
You can view our full list of country specific entry requirements on our Entry requirements page.
If you do not have the typical entry requirements, you may want to consider studying this course with an international pre-master's. Upon successful completion our International Pre-Master's - Business will provide you with the knowledge and skills you need to progress onto this postgraduate degree.
Alternatively, visit our International hub for further advice and guidance on finding in-country agents and representatives, joining our in-country events and how to apply.
English language requirements
IELTS: 6.5 overall (with at least 5.5 in each component area)
If you don't meet the English language requirements, you can achieve the level you need by successfully completing a pre-sessional English programme before you start your course.
For more information on our approved English language tests visit our English language requirements page.
---
Fees and funding
2022/23 Tuition fees
| Student | Full-time | Part-time |
| --- | --- | --- |
| UK | £14,550 per year | Request fee information |
| International | £18,250 per year | Not available |
For advice and guidance on tuition fees3 and student loans visit our Postgraduate Finance page.
We offer a range of International scholarships to students all over the world. For more information, visit our International Scholarships page.
How do you know if you need to pay UK or international tuition fees?

We carry out an initial fee status assessment based on the information you provide in your application. Your fee status determines your tuition fees, and what financial support and scholarships may be available to you. The rules about who pays UK (home) or international (overseas) fees for higher education courses in England are set by the government's Department for Education. The regulations identify all the different categories of student who can insist on paying the home rate. The regulations can be difficult to understand, so the UK Council for International Student Affairs (UKCISA) has provided fee status guidance to help you identify whether you are eligible to pay the home or overseas rate.

If you meet all the criteria required by any one category, including any residence requirements, your institution must charge you the home rate. You only need to find one category that you fit into.
---
Facilities
As part of the Coventry Business School, this course will take place primarily in the Faculty of Business and Law building and with that you have access to a number of innovative learning spaces4.
DigiComm Lab allows you to use the latest industry-standard marketing and advertising software and devices to support your creative development.
---
Careers and opportunities
On successful completion of this course, you will be able to:
Apply the latest scientific and technical concepts and theories and developments in strategic digital marketing, marketing planning and marketing communications principles to solve issues using a range of tools at the forefront of digital marketing management practice.
Critically analyse and evaluate consumer behaviour in a digital marketing context and understand the impact of ethical, sustainable and societal considerations on transformative consumer culture.
Develop a technical and scientific understanding of contemporary global and national strategic digital marketing and disruptive technology issues to make informed digital marketing management decisions.
Synthesise multifaceted technical and complex issues in digital marketing analytics, managing global marketing teams and strategic digital marketing issues both domestically and globally.
Construct, critically evaluate, recommend and execute a digital marketing project and a marketing communications campaign to meet the corporate objectives of different organisations.
Through our Talent Team, you will have the support of dedicated employability support staff, who are industry trained, and are able to tap into their extensive network of employers with a wide range of internship possibilities. The Talent Team's staff based in Coventry Business School can also support you with workshops and guidance on the various aspects of the employment process such as preparing your CV, interview practice and mock assessment centres, Please note that internship opportunities may be subject to competitive application, availability, meeting any applicable visa requirements and additional costs may apply.
Coventry University is committed to preparing you for your future career and giving you a competitive edge in the graduate job market. The central Talent Team provide a wide range of support services to help you plan and prepare for your future career.
Where our graduates work
Previous graduates have secured positions in a wide variety of digital marketing areas, such as social media campaign management and website analysis working with leading organisations worldwide such as McCann, Zurich and many others.
---
How to apply
UK students

To apply to study for a postgraduate course at Coventry University, you can apply online.

---

For further support or more information about your course get in touch with us today.

International students

Full-time international students applying to start in September should apply directly to the university. Read our application pages to find out your next steps to apply.

How to apply

For further support for international applicants applying for postgraduate degree view our International hub.

You can also download our International guide which contains lots of useful information about our courses, accommodation and tips for travel.

---

Get in touch with us today for further advice and guidance.
Disclaimers

1Accreditations

The majority of our courses have been formally recognised by professional bodies, which means the courses have been reviewed and tested to ensure they reach a set standard. In some instances, studying on an accredited course can give you additional benefits such as exemptions from professional exams (subject to availability, fees may apply). Accreditations, partnerships, exemptions and memberships shall be renewed in accordance with the relevant bodies' standard review process and subject to the university maintaining the same high standards of course delivery.

2UK and international opportunities

Please note that we are unable to guarantee any UK or International opportunities (whether required or optional) such as internships, work experience, field trips, conferences, placements or study abroad opportunities and that all such opportunities may be subject to additional costs (which could include, but is not limited to, equipment, materials, bench fees, studio or facilities hire, travel, accommodation and visas), competitive application, availability and/or meeting any applicable travel COVID and visa requirements. To ensure that you fully understand the visa requirements, please contact the International Office.

3Tuition fees

The University will charge the tuition fees that are stated in the above table for the first Academic Year of study. The University will review tuition fees each year. For Home Students, if Parliament permit an increase in tuition fees, the University may increase fees for each subsequent year of study in line with any such changes. Note that any increase is expected to be in line with inflation.

For International Students, we may increase fees each year but such increases will be no more than 5% above inflation. If you defer your course start date or have to extend your studies beyond the normal duration of the course (e.g. to repeat a year or resit examinations) the University reserves the right to charge you fees at a higher rate and/or in accordance with any legislative changes during the additional period of study.

4Facilities

Facilities are subject to availability. Due to the ongoing restrictions relating to COVID-19, some facilities (including some teaching and learning spaces) may vary from those advertised and may have reduced availability or restrictions on their use.

Student Contract

By accepting your offer of a place and enrolling with us, a Student Contract will be formed between you and the university. A copy of the 2022/23 contract can be found here. The Contract details your rights and the obligations you will be bound by during your time as a student and contains the obligations that the university will owe to you. You should read the Contract before you accept an offer of a place and before you enrol at the university.
Coventry University (Coventry)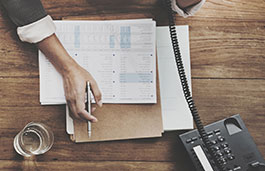 Advertising and Marketing MA
Coventry University (Coventry)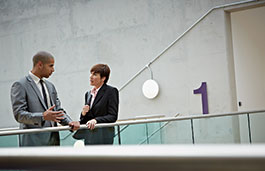 Coventry University (Coventry)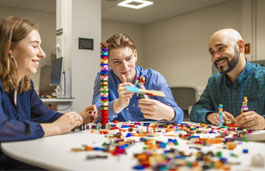 International Marketing Management MSc
---