Thea Gibbs
BIOGRAPHY
Thea has extensive experience in university administration in a number of settings including student services, academic departments and strategic programmes. Before joining Coventry University, she was the Director of Administration at the University of Warwick's Law School, responsible for all non-academic matters in the department, and previously undertook the same role in the School of Engineering. Thea also established Warwick's Strategy and Change Team, providing senior level support to the University's leadership team on strategic priorities and organisational change initiatives.
Thea's experience includes strategic and operational management, organisational restructuring, change management, project management, quality assurance and strategy development and implementation.
Prior to developing her career in university administration, Thea worked in the commercial sector. With a professional background in information management, Thea worked as a Law Librarian in a City law firm and as a Business Research Executive in a large venture capital firm.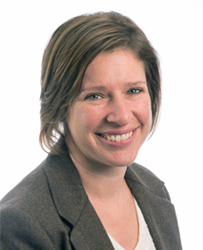 Head of Operations, Centre for Trust, Peace and Social Relations
Building: IV5, Technology Park
Email: thea.gibbs@coventry.ac.uk