Professor Sally Singh
MY RESEARCH
VISION
The research arose as a consequence of the desire to define a change in performance that would be meaningful to patients. It would allow all services and interventions to understand what value they were adding for patients with chronic lung disease.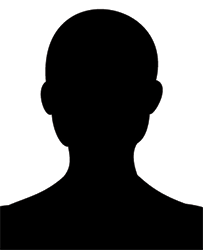 Professor of Pulmonary & Cardiac Rehabilitation

Building: Whitefriars
Email: s.singh@coventry.ac.uk
BIOGRAPHY
Professor Sally Singh is based at Coventry University, in the School of Physiotherapy (Faculty of Health and Life Sciences) and at the University Hospitals of Leicester NHS Trust. For several years she has been involved in the development of Cardiac Rehabilitation and Pulmonary Services. Her research interests initially focused on the development of robust outcome measures to evaluate these complex interventions. More recently research activity has focused upon service delivery. The physiological and metabolic response to exercise in patients with chronic cardio-respiratory disease is also of interest to the research group and some recent publications have explored this. She contributed to the Cochrane Review of exercise-based rehabilitation for heart failure.
SELECTED PROJECTS
Rehabilitation theme of NIHR collaborations for Leicestershire, Northamptonshire & Rutland Leadership in Applied Health Research and Care (CLAHRC): Project examining in patient rehabilitation during an exacerbation of COPD.
A Self-management Programme of Activity Coping and Education (SPACE) for Chronic Obstructive Pulmonary Disease: Is it effective in primary care?: NIHR Research for Patient Benefit.
Delivery of a standardised self management programme (Self management Programme of Activity, Coping and Education) at the time of discharge after an acute exacerbation of chronic obstructive pulmonary disease - is it effective?: Red Balloon Grant British Lung Foundation.
Rehabilitation Enablement in Chronic Heart Failure (REACH-HF): NIHR Programme Grants for Applied Research £1,920,793.
A feasibility study to inform the design of a randomised controlled trial (RCT): To evaluate an interactive internet (web) based Pulmonary Rehabilitation programme for patients with Chronic Obstructive Pulmonary Disease (COPD) NIHR Research for Patient Benefit.
Reducing the burden of COPD by targeting skeletal muscle mass and function. Targets and endpoints for drug development – exercise outcomes study (EXOS): Examination of exercise end points in COPD.
Supported self-management for patients with moderate to severe chronic obstructive pulmonary disease (COPD): an evidence synthesis and economic analysis: HTA funded project to examine self management post AE.
Patient self-management in primary care patients with COPD: a randomised controlled trial: Project evaluating self management for COPD in primary care.
Developing a training programme for health care professionals to deliver supported self management for individuals with COPD: Regional Innovation Fund (East Midlands) £66,000.