Dr. Rose Narooz
MY RESEARCH
VISION
My research focuses on entrepreneurial decision logics, networking strategies and behaviour of internationalising SMEs from emerging and developed economies. Moreover, I am currently working on projects focusing on trust building between different groups and stakeholders (in particular, trust building between different network actors in entrepreneurial ecosystems).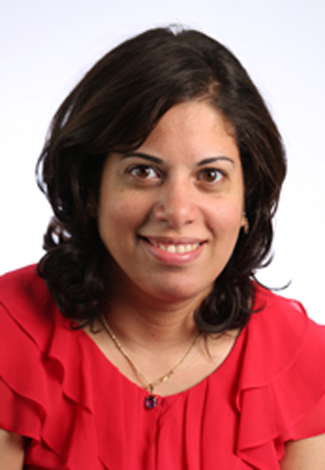 Research Associate

Building: IV5, Technology Park
Email: rose.narooz@coventry.ac.uk
BIOGRAPHY
Rose Narooz is a Postdoctoral researcher at Centre for Trust, Peace and Social Relations (CTPSR) at Coventry University. Rose has a PhD in International Entrepreneurship/ International Business from the University of Birmingham (Under the Supervision of Professor John Child). She also has an MSc in International Business (with distinction) from the University of Birmingham. Before joining Coventry University, Rose worked at Aston and Birmingham Universities as visiting lecturer.
SELECTED PROJECTS
SME Internationalisation and Network Attachment (SINET) (with Professor Terence Tsai and Lulu Zhang, China Europe International Business School, China; Professor Svetla Marinova, Aalborg University, Denmark; Professor Said Elbanna, Qatar University, Qatar; Dr Rose Narooz, Coventry University; Dr Pushyarag Puthusserry, Queen's University, Ireland; Dr Linda Hsieh, SOAS, University of London and Professor John Child, University of Birmingham).
The Newton Institutional Link project between Coventry and METU (Turkey) Technology parks, funded by the British Council (NILCAT/BC) focuses on Turkish high-tech entrepreneurs with higher value added and internationalization prospects. We aim to develop toolkits for technology park managers, entrepreneurs, governmental agencies, and universities in building collaborative relationships for small and medium size enterprises (SMEs) survival. Building on successful UK models such as Coventry University, larger Turkish technology parks can be reinforced as role models that will be replicated across Turkey (with Dr. Ann-Marie Nienaber, Dr. Rose Narooz, Dr. Eva Hoffmann from Coventry University and Professor Nazli Wasti, Middle East Technical University) .
SELECTED FUNDING
Overcoming Deficiencies through Trustworthy Networks: A Comparative Study between UK and Egyptian Experiences in the Healthcare Sector
This project builds on trust, networks and institutional theoretical perspectives and focuses on understanding how networks help overcome various contextual and institutional deficiencies. This project is worth £55,000 under the Newton Fund advanced fellowship scheme. It is funded by STDF and British Academy/Newton fund. This is a joint project between Coventry University ( Co-PI: Dr. Rose Narooz and PI: Dr. Ann-Marie Nienaber) and Cairo University (PI: Prof Ehab Abu Abouaish and Co-PI: Dr. Nora Ramadan).
Institutional Links British Council/Newton fund: Developing survival toolkits for SMEs (Co-PI: UK team): £100,000.
Researcher Links British Council/Newton Fund: Co-creation of Sustainable entrepreneurial ecosystem: A dynamic View (2016). £3334.
An Erasmus mobility grant: the co-creation of techno-parks networks: A comparative study between Turkey and the UK (2015). £1840.
(4) A researcher links small research grant. Development through Enterprise- Inclusive and sustainable futures through entrepreneurial initiatives and cross-sector partnerships. Hosted by Cape Town University, South Africa (2015). £2500.
SELECTED PUBLICATIONS
Narooz, R. and Child, J. (forthcoming). Networking responses to different levels of institutional void: A comparison of internationalizing SMEs in Egypt and the UK. International Business Review Journal
Shoai, R. Narooz, R. and Nienaber, A. (2015). The Multi-trickle Side to Side Effect of Trust in Heavily Constrained Markets: The Case of Swedish MNCs in Iran. Awarded the best Trust track paper award at EGOS conference (2015).