Professor Rosalind Searle
MY RESEARCH
VISION
My key research interests include organisational trust and HR processes, particularly those concerned with selection, change and performance management. My work considers both the emotion and cognitive impact of these on trust and distrust and whether trust can be restored. The distinct experiences and impacts of HR systems and trust on different groups, particularly young people, women and ethnic minority group members, is important to understand nuances of clues and signals perceived from organisations. There is a strong application focus to my research and I am passionate about developing research that enables individuals and organisations to gain further insights both through participating in research processes, and in the sharing and discussion of results.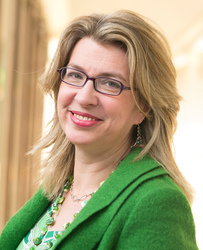 Professor of Organisational Behaviour and Psychology

Building: IV5, Technology Park
Email: ab2919@coventry.ac.uk
BIOGRAPHY
Rosalind Searle is a Professor of organisational Behaviour and Psychology and a co-founder of the Centre for Trust, Peace and Social Relations. She is a chartered psychologist (occupational) with experience in the motor industry prior to becoming an academic. Rosalind joined Coventry University in April 2012 from the Open University where she held several roles including Director of the Faculty of Social Science Postgraduate Research Programme. Her publications based on leading-edge contributions to trust and psychology include journals such as: Journal of Business Research, Human Resource Management, British Journal of Management, Journal of Human Resource Management , Long Range Planning, International Journal of Human Resource Management, Journal of Managerial Psychology, European Journal of Work and Organizational Psychology, International Review of Industrial and Organizational Psychology, British Journal of Social Work, International Journal of Bank Marketing, Personnel Review, International Review of Management Studies, Journal of Creativity and Innovation Management, Surveillance and Society, and Work Study. She has received awards for her work from British Academy of Management, the USA Academy of Management, and in journals including International Journal of Bank Marketing and Work Study. She has obtained funding for research from both funding bodies, e.g. ESRC and ESF, as well from organisations, including the CIPD and a consortium of large organisations and SMEs. She has considerable experience in the successful supervision of master and doctoral students as well as PhD examining (e.g. ESADE, Amsterdam, etc.). Rosalind has been an advisor for the BBC on programmes about women and leadership, and delivered executive education to a broad range of organisations from the private sector to the military. She is a member of various editorial boards, e.g. Journal of Management, the Journal of Trust Research and International Perspectives in Psychology: Research, Practice, Consultation (IPP). Ros is a Fellow of both The HE Academy (UK) and of the Royal Society of Arts. She was Co-Convenor of a European Group of Organisational Studies' Standing Working Group on Organisational Trust (2012-2016). She is Secretary General for the Alliance of Organisational Psychology and Chair of British Psychological Society's Division of Occupational Psychology's Board Effectiveness Working group.
SELECTED OUTPUTS
Searle, R.H. A. Nienaber & S. Sitkin (Eds.) (forthcoming). Routledge Companion to trust. Routledge.
Verburg, R.M, A. Nienaber, R.H. Searle, D. Den Hartog, A. Weibel, and D. Rupp. (in press) The role of organizational control systems in employee trust in the organization and performance outcomes. Group & Organization Management (GOM)
Weibel, A., D.N. Den Hartog, N. Gillespie, R.H. Searle, D. Skinner and F. Six. (2016). The Role of Control In Organizational Trust And Trustworthiness. Human Resource Management, 55, 437-462.DOI:10.1002/hrm.21733
Sniderman, P, M. Fenton-O'Creevy, and R.H. Searle. (2016). Effects of Managerial Communication as Moderated by LMX and Trait NA. Journal of Managerial Psychology, 31, 6, 1074-1090
Hastie, C. & R.H. Searle. (2016) Socio-economic and demographic predictors of accidental dwelling fire rates. Fire Safety Journal. (1*) DOI: 10.1016/j.firesaf.2016.07.002
Legood, A., McGrath, M., Searle, R.H. and Lee, A. (forthcoming). Exploring the Content, Drivers and Impact of Perceived Public Perception on Employees in Social Work Professions. British Journal of Social Work.
Nienaber, A., Romeike, P.D., Searle, R.H., and. G. Schewe. (2015). What makes the glue sticky? – A qualitative meta-analysis of antecedents and consequences of trust in supervisor-subordinate relationships. Journal of Managerial Psychology. 30 (5), 507 - 534
Nienaber, A., M. Hofeditz, and R.H. Searle. (2014). Do regulations play a significant role in the financial sector? Results of a meta-analysis. Special issue Building Trust In Financial Services International Journal of Bank Marketing, 32, 5, 367- 407. Selected by Editors as most highly commended paper for 2014.
Searle, R.H., A. Legood. And K.Teoh. (2014). Trust Boards and governance: Composition and Behavioural Styles. Chapter in Implementing Culture Change within the NHS: Contributions from Occupational Psychology. British Psychological Society's Division of Occupational Psychology (DOP). Occupational Psychology in Public Policy
Searle, R.H., Erdogen, B., Peiro, J.M. and Klehe, U.C., (2014). Youth Employment Invited to lead international white paper for Society for Industrial