Rebecca Jenks
MY RESEARCH VISION
I aim to conduct interdisciplinary research to investigate aspects of human behaviour relating to psychoactive substance use and abuse. Work undertaken has combined different psychological techniques and highlights the importance of individual differences in reactivity to drug-related cues, specifically smoking-related stimuli in this body of work. This highlights the need for further identification of the specific contexts that induce craving for psychoactive substance, enabling a more comprehensive understanding of the motivation to use such substances which could in turn allow for the design of specific cessation strategies.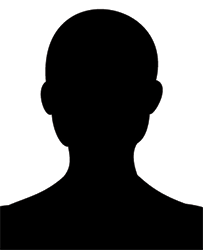 Senior Lecturer in Psychology

Building: James Starley
Room: JS260
Email: r.jenks@coventry.ac.uk
BIOGRAPHY
My PhD programme of work was undertaken at the University of Birmingham and was funded by the Medical Research Council. My PhD supervisor was Dr. Suzanne Higgs. After submitting my PhD, I joined the School of Psychological, Social & Behavioural Sciences at Coventry University in September 2006. Since joining I have contributed to the research culture in the School, broadening my research experience and skill set. I established the Cognition, Neuroscience and Psychobiology (CNaP) Applied Research Group (now part of the Centre for Applied Research in Psychology) and continue the interdisciplinary nature of my research with both internal and external collaborators. I am also a member of the Violence and Interpersonal Aggression (VIA) special interest group and lead the Interpersonal Violence and Aggression research theme within this group. Current projects include evaluative research projects with Compass-UK (a charity that offers early intervention services linked to substance abuse and relationship problems in adolescents).