Professor Neil Forbes
My research vision
My major interest is in the international crisis of the interwar years and the coming of the Second World War. I am fascinated by the insights that a study of business can provide not only for historians but also for economists and financial and business experts. I seek to understand how the trauma and shocks brought about by the Great Depression and Financial Crisis were so profound that confidence in the continuing ability of the liberal capitalist system to survive was almost fatally undermined. I am also absorbed in studying the relationship between Europe's rich cultural heritage and its people. As digital technologies become evermore pervasive, we need to understand how cultural heritage can be of benefit to an increasingly diverse society. I am especially interested in the cultural heritage of war – the tangible and intangible legacies of conflict which underpin the multiple identities of Europe and its nation states. I seek to uncover that which has been hidden, neglected or only partially recognised in terms of individual memories, institutional representations, and societal practices.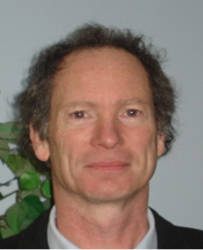 Professor of International History; Project Co-ordinator

Building: George Eliott
Room: GE317
Email: n.forbes@coventry.ac.uk
Biography
Neil Forbes has held a number of senior academic posts at Coventry University. Until 2014, he was the Director of Research with a wide-ranging portfolio of responsibilities. He has played a leading role in a number of research projects and is currently Co-ordinator of a major, EU-funded project. He sits on a number of advisory boards, Research Council peer-review panels and other, national bodies. He is chair of the UK's Research and Enterprise Network for Universities.
Selected outputs
Forbes, N (2014/2) 'Democracy at a disadvantage? British rearmament, the shadow factory scheme and the coming of war, 1936-40'. Jahrbuch für Wirtschaftsgeschichte/Economic History Yearbook, De Gruyter .
Forbes, N. (2013) 'Family banking in an era of crisis: N M Rothschild & Sons and business in central and eastern Europe between the World Wars'. Business History, 55,6.
Forbes, N., Page, R., and Perez, G. (eds.) (2009) Europe's Deadly Century: Perspectives on 20th-Century Conflict Heritage. Landscapes of War. Swindon: English Heritage.
Forbes, N. (2009) 'The History of Banking: a New Bridge Between Disciplines? A Reply to Håkan Lindgren'. In Weiner Zeitschrift zur Geschichte der Neuzeit. Ed. by Eigner, P., and Štefanová, D.
Forbes, N. (2007) 'Multinational Enterprise, 'Corporate Responsibility' and the Nazi Dictatorship: The Case of Unilever and Germany in the 1930s'. Contemporary European History 16 (2).
Selected projects
RICHES (2013-16)
Renewal, Innovation and Change: Heritage and European Society
Framework Programme 7 Socio-Economic Sciences and Humanities Research
Civic Epistemologies (2014-15)
Development of a Roadmap for Citizen Researchers in the age of Digital Culture
Framework Programme 7 Infrastructures
BT - New Connections (2012-13)
BT Digital Archive - Mass Digitisation
e-Content Capital Programme