Professor Clare Wood
MY RESEARCH VISION
My research is concerned with understanding the factors that impact on educational achievement and achievement in literacy in particular. Literacy skills underpin all areas of the curriculum and it is essential that children are enabled to achieve all that they can in primary school, in order to unlock their potential across the curriculum at secondary school. It is essential that research is responsive to the current concerns of educators, parents and children. As a result my current research is concerned with evaluating the impact that everyday technology has on children's educational experiences and outcomes, and working with teachers and third sector partners to evaluate approaches to supporting children who are underachieving in literacy. The development, robust evaluation and sharing of effective intervention ideas and approaches is an important focus of my research going forward.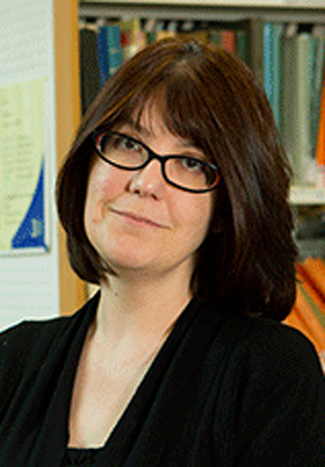 Centre Executive Director
Building: James Starley
Room: JS243
BIOGRAPHY
Clare Wood received her BA (Hons) in Social Psychology from the University of Kent in 1993 and her PhD from the University of Bristol in 1997. She has worked as a lecturer at Cheltenham and Gloucester College of Higher Education (now University of Gloucestershire), University College Northampton (now Northampton University), and the Open University, before joining the Department of Psychology at Coventry University in 2005. Her research interests are concerned with understanding the precursors of literacy difficulties, the impact of technology on educational outcomes and the processes of teaching and learning.

In 2000 she won the International Reading Association's Reading/Literacy Fellowship, which is awarded to "a researcher residing outside the US or Canada who has shown exceptional promise in reading research" (see reading.org). In 2006 she also received the British Psychological Society's Award for Excellence in the Teaching of Psychology. She is Editor-in-Chief of the Journal of Research in Reading and is Director of the Centre for Applied Research in Psychology. In 2011 she was made Professor of Psychology in Education.
SELECTED PROJECTS
Leverhulme Research Project Grant. September 2011- August 2014. (£75,761): To fund a three year PhD studentship examining the utility of prosodic sensitivity in the context of a reading intervention programme. [Co-Applicant: Dr Andrew Holliman].
UKLA Research Grant. April 2011- March 2012 (£1,500): Evaluating the impact of dialogic reading techniques on early literacy skills and parental attitudes to joint storybook reading. (Co-Applicant: Claire Pillinger).
British Academy Small Research Grant. February 2010 – August 2011 (£7,492): To investigate the nature of the relationship between texting and spelling attainment.
BECTA Research Grant. April 2008 – March 2008 (£19,993): To conduct an intervention study considering the impact of text messaging on 9-10 year old children's literacy development. [Co-applicant: Dr Beverly Plester]
Understanding the role of prosody in reading. Insight grant from the Social Sciences and Humanities Research Council of Canada. 2013-2017. $169,750: (PI Lesly Wade-Woolley. Co-investigators: A. Holliman, L. Jarmulowicz, & C.P. Wood)
Reading Agency, December 2012 – July 2013 (£1507): To design the methodology of an evaluation programme for Chatterbooks and conduct data analysis for the Agency.
Thriftwood School January, 2012 – December 2013 (£17,500): To pilot literacy interventions for children with complex needs.