Janus Bojesen Jensen
Research subjects and interests
Biodynamics
Quantum-based agriculture
Indigenous farming systems and worldview
Holistic science
My project title is 'An Exploration of the Potential of Quantum-Based Agriculture for Sustainable Global Food Production.' The negative effects of the current approaches to land management are becoming increasingly apparent and a new direction is urgently needed now that the industrial farming model, based on specialisation, reductionism and chemical inputs appears to be nearing its conclusion as per an increasing global consensus. The problems in farming and its environmental impacts however are only the visible symptom of a destructive worldview and a paradigm shift is needed. It is proposed that one way to restore balance and reconnection with the land may lie in revisiting past and current practices and beliefs of old land-based cultures who developed various practices and techniques that most modern people would consider superstition but that contemporary science is now beginning to discover may have validity even if it is not yet fully understood 'how' they work. A wide variety of such 'quantum-based agriculture' techniques in use today include, but are not limited to, biodynamics, wave technology, radionics, geomancy, plant/animal consciousness, prayer and blessings. I would like to investigate the potential of such techniques, spread further awareness in the academic domain and to interested practitioners and identify possible barriers to adoption via a combination of literature review, case studies, questionnaires and demonstration trials.
Supervisory Team:
Dr. Julia Wright (Director of Studies)
Dr. Barbara Smith
Dr. Laura Rival (University of Oxford)
Jonathan Code (Crossfields Institure)
Biography
I have a Bachelors Degree in Business Administration from American University of Beirut (Lebanon), and Msc in Organic Farming from SRUC (awarded by University of Glasgow) from where I graduated in 2016 with Distinction.' I am a full-time PhD student and based in Leamington Spa, UK. I also manage a small farm on a part-time basis on Bornholm island in Denmark. Additionally, I have 16 years experience as an IT consultant working in 11 countries in Europe, North America and the Middle East.
Awards and Grants:
Msc with Distinction, Top Msc Student (SRUC class of 2016)
Languages:
Danish, English, French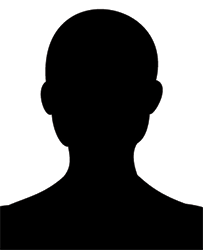 PhD Student

Building: Ryton Gardens
Email:bojesenj@uni.coventry.ac.uk