Heather Parker
BIOGRAPHY
Between 2005 - 2012 Heather founded and managed a community bridge-building voluntary organisation in inner city Coventry. She managed staff and volunteers delivering many social, educational and dialogue events. Heather led the youth programme, including placing and mentoring young volunteers, leading on projects with local primary and secondary schools devising and developing a wide range of programmes and activities with the local community; led on international linking work, including travelling to and linking with Japan and Kenya; training staff and volunteers in our methods, both within and outside the organisation; strategic planning, funding and business development. Prior to this she worked as Foleshill Ward Councillor for Coventry City Council, and between 1996 - 1999 founded and ran a social enterprise which worked with local authorities to consult on community issues such as youth provision, environmental changes and financial planning.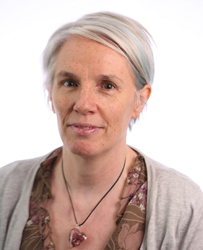 Project Manager, Neighbourhood University

Building: Technology Park, IV5
SELECTED PROJECTS
Neighbourhood University: I have spent all of my working life working with people, mainly in a community setting. 
My particular strengths lie in bringing together and leading diverse groups of people to create an environment where they can get to know each other, build trust, and work towards common goals in order to build strong and cohesive communities. Through the Neighbourhood University I hope to help raise aspirations and skills and improve social relations in the city.