Professor Gill Furze
MY RESEARCH VISION
My research was inspired by my nursing practice in supporting people with heart disease to live as full a life as they can. This has led to two foci for my research: i) the effect of common cardiac misconceptions that prevent people from coping well with their condition, and how we address these, and ii) to develop and evaluate innovative rehabilitation and/or self-management programmes to improve outcomes for people living with heart disease and other long term conditions.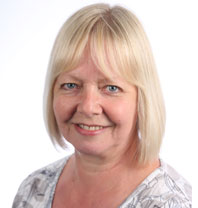 Professor of Cardiovascular Rehabilitation

Building: Security House
Email: gill.furze@coventry.ac.uk
BIOGRAPHY
Gill Furze is Professor Cardiovascular Rehabilitation in the Centre for Technology Enabled Health Research (CTEHR) at Coventry University. She worked for many years in cardiac nursing and in medical rehabilitation in hospitals across the UK before moving into research in 1996. From 1997 Gill was senior member of the British Heart Foundation Research Group at the University of York. Gill has a psychology PhD and her research interests are around self-management in people with long term conditions (particularly heart disease) and the effect of peoples' beliefs about illness on coping and outcome. Gill was co-author (with Bob Lewin) of the innovative "Angina Plan" home-based self-management and cardiac rehabilitation programme for people with stable angina. She supported the training of over 900 Angina Plan facilitators and the programme has been taken up by over 20,000 patients. In 2007 she received the award for Excellence and Innovation in Research or Education at the inaugural Cardiac Nursing Awards of the British Association of Nurses in Cardiac Care/British Journal of Cardiac Nursing. Gill is President of the British Association for Cardiovascular Prevention and Rehabilitation.
SELECTED OUTPUTS
Hicks K, Cocks K, Corbacho Martin B, Elton P, MacNab A, Colecliffe W, Furze G. An intervention to reassure patients about test results in rapid access chest pain clinic: a pilot randomised controlled trial [ISRCTN60618114] BMC Cardiovascular Disorders 2014, 14, 138. Doi:10.1186/1471-2261-14-138.
Khasteganan N, Lycett D, Turner AP, Farley AC, Lindson-Hawley N, Furze G. Health, not weight loss, focused programmes versus conventional weight loss programmes for cardiovascular risk factors (Protocol). Cochrane Database of Systematic Reviews 2014, Issue 7. Art. No.: CD011182. DOI: 10.1002/14651858.CD011182.
Nelson P, Cox H, Furze G, Lewin RJP, Morton V, Norris H, Patel N, Elton P, Carty R. Participants' experiences of care during a randomised controlled trial comparing a lay-facilitated angina management programme with usual care: a qualitative study using focus groups. Journal of Advanced Nursing. 2013; 69: 840–850: DOI: 10.1111/j.1365-2648.2012.06069.x.
Furze, G., Cox, H., Morton, V., Lewin, R.J.P., Nelson, P., Carty, R., Norris, H., Patel, N., and Elton, P. (2012) '

Randomised controlled trial of a lay-facilitated angina management programme

'. Journal of Advanced Nursing 68 (10), 2267-2279.
Madden, M., Furze, G., and Lewin, R.J.P. (2011) '

The complexities of patient choice in cardiac rehabilitation: findings from the qualitative component of a mixed method study

'. Journal of Advanced Nursing 67 (3), 540-549.
Goulding, L., Furze, G., and Birks, Y. (2010) '

Randomized controlled trials of interventions to change maladaptive illness beliefs in people with coronary heart disease: systematic review

'. Journal of Advanced Nursing 66 (5), 946-961.
Furze, G., Dumville, J.C., Miles, J.N.V., Irvine, K., Thompson, D.R., and Lewin, R.J.P. (2009) '"

Prehabilitation" prior to CABG surgery improves physical functioning and depression

'. International Journal of Cardiology 132 (1), 51-58.
Furze, G., Lewin, R., Murberg, T.A., Bull, P., and Thompson, D. (2005) '

Does it matter what patients think? The relationship between changes in patients' beliefs about angina and their psychological and functional status

'. Journal of Psychosomatic Research 59, 323-329.
Murberg, T., and Furze, G. (2004) '

Depressive Symptoms and Mortality in Patients With Congestive Heart Failure: A Six-Year Follow-Up Study

'. Medical Science Monitor 10 (12), CR643-CR648.
Lewin, R.J.P., Furze, G., Robinson, J., Griffith, K., Wiseman, S., Pye, M., and Boyle, R. (2002) '

A randomised controlled trial of a self-management plan for patients with newly diagnosed angina

'. British Journal of General Practice 52, 194-201.
SELECTED PROJECTS
A Web-Based Cardiac REhabilitatioN Alternative for Those Declining or Dropping Out Of Conventional Rehabilitation: The WREN Feasibility Study: Pilot and feasibility randomised controlled trial of an innovative.
The development and pilot trial of two programmes of rehabilitation for cancer patients (PRO-REHAB): We will develop and pilot two rehabilitation programmes (based on cardiac rehabilitation) for people with cancer.
The development and feasibility of an intervention to reassure patients about test results in rapid access chest pain clinic:

Pilot randomised controlled trial

(which found no trends for efficacy) of an intervention delivered in rapid access chest pain clinic based on a similar NZ intervention.
Improving Access to Psychological Therapies for people with heart failure and comorbid clinical anxiety or depression: Developed the Coventry University Depression and Anxiety Support and the Coventry University E-health Support web-applications.
Developing an intervention to change maladaptive beliefs in people attending cardiac rehabilitation: Developed and piloted a new intervention to dispel cardiac misconceptions.
"Does it matter what people think?" Exploring the effects of beliefs in people with coronary heart disease: Multi-centre study to develop and evaluate a questionnaire of specific misconceptions for people with heart attack or stable angina.
The development and evaluation of a lay-led angina management programme (LAMP).
Evaluation of the Road to Recovery cardiac rehabilitation programme, and the Ethnic Minority Language exercise programme, British Heart Foundation: Qualitative study evaluating the national British Heart Foundation.
The development and testing of a cognitive-behavioural, preparation for surgery programme for patients awaiting coronary artery bypass surgery: Randomised controlled trial of an intervention to prepare people for heart surgery, which was shown to be effective and cost-effective.