Emilie Gallier
RESEARCH SUBJECT & INTERESTS
My research aims to investigate the possible impact of scores and choreographic objects on the spectator's qualities of participation. How can the artefacts of choreography play a role in the encounter between spectators during the choreographic event? For a conscious encounter in the acts of thinking with others and of welcoming differences.
Supervisors: Dr. Simon Ellis, Dr. Hetty Blades and Prof. Sarah Whatley
BIOGRAPHY
Emilie Gallier is a choreographer (PØST Cie) and a researcher (PhD Candidate, C-DaRE Coventry University). Her work explores the writing and the reading of movement together with questions of spectatorship. She develops projects that expand the format of choreography and probe exchanges of knowledge between spectators. Her dance performances, installations, scores, books, lectures, and workshops have been presented in The Netherlands and Europe in contexts like ICK Choreographic Arts Centre, Dansmakers Amsterdam, Wintertuin Literature Festival, Uferstudios, Paris 8.
Since 2016 she is a PhD Candidate at Coventry. In 2012, she graduated from the Master of Choreography at ArtEZ (NL). Before that she explored choreography at the PRCC (Myriam Gourfink, FR) and learned Laban notation at the Conservatoire de Paris.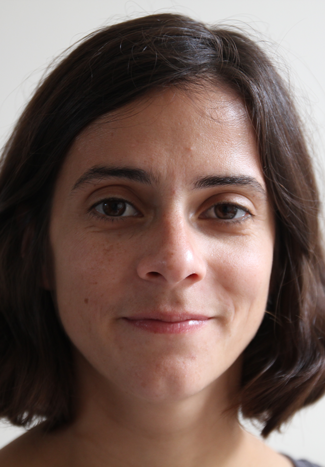 PhD Student
Building: Institute for Creative Enterprise (ICE)