Ellen Hatch
MY RESEARCH VISION
As an early career researcher I have worked in many fields and have a wide range of technical experience. More recently I have taken advantage of my molecular expertise to investigate the role of mitochondrial mutations as a potential biomarker for aging, more specifically oxidative stress-induced damage.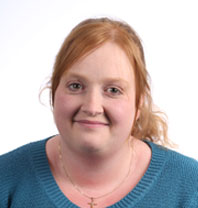 Lecturer in Pharmacology
Building: James Starley
Room: JS146
BIOGRAPHY
My research interests focus on the response of skin to ultraviolet radiation (UV) specifically the use of mitochondrial DNA as a biomarker of UV exposure, the role of mitochondria in UV-induced oxidative stress and the potential use of antioxidants to reduce damage.