Elise Wach
RESEARCH SUBJECT AND INTERESTS
Agroecology
Food Sovereignty
Participatory research
Elise Wach's project title is 'Potentials for agroecology and food sovereignty in the Scottish uplands.' Specifically, her research is identifying ways in which food and land use systems in the rural hill areas (uplands) of the UK can better integrate ecological, social and nutritional aims. Currently, land use and social structures are in flux, with a diversity of perspectives and values amongst upland stakeholders. Some of this diversity raises conflict – e.g. conservation policies contradicting those of production, and some of this diversity presents opportunities – e.g. the use of ecological farming methods by first-generation farmers. While the hills are in some ways distinct from the lowlands, they can also be considered a microcosm of broader issues within the UK and Europe more widely.
Historically, decisions about land use and food systems have been taken with limited involvement of the rural populations most intimately connected to these issues. They have also been taken in ways that silo issues that could, and should be interconnected, such as isolating farming practices from food consumption.
In response to these shortcomings, this research engages rural populations in both exploring the land use and food systems which are possible (i.e. the 'potentialities') and identifying different scenarios that stakeholders aspire to realise. Through a combination of historical political ecology (from the beginnings of capitalism and industrialisation to present) and participatory approaches (including deliberative processes), this research will identify pathways for making integrated land use and food systems more viable for the upland areas as well as in the UK and Europe more broadly.
Supervisory Team:
Mark Tilzey (Director of Studies)
Iain MacKinnon
James Bennet
BIOGRAPHY
Elise has been engaged in research and practice related to food and farming internationally for the past 14 years. This has included engagement in areas with food insecurity, undernutrition and famine, which has shaped her thinking about the interconnectedness of food-related policies and interventions in industrialised countries such as the UK and less industrialised countries such as Kenya, South Sudan and Guatemala. Elise is also a part time advisor at the Institute of Development Studies where she leads an international participatory research initiative identifying transitions to agroecological food systems in the UK, Nicaragua and Senegal. Previously, Elise has focused on facilitating organisational learning and researching policy change processes. She has trained in both social science and ecological science, and also grows food at a community project on Whitehawk Hill, on the outskirts of Brighton.
Languages:
Native English, Fluent Spanish, Basic French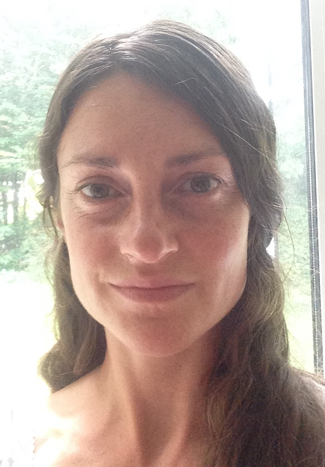 PhD Student

Building: Ryton Gardens
Email: wache@coventry.ac.uk