Debbie Fionn Barr
RESEARCH SUBJECT & INTERESTS
My research interests include Indian dance and cultural identity, the movement between tradition and modernity in Indian dance practice, cultural knowledge exchange across diverse mediums, interdisciplinary practice and oral history and dance and disability.
My doctoral research explores the impact of cultural knowledge exchange upon pedagogy and performance within the Bharata Natyam form. The project is set against an evolving backdrop of cultural politics, funding trends, and hybrid practices, which accent discourses about identity and authenticity in Bharata Natyam practice on a global scale.
UK, classical Indian dance company, Sankalpam, and my twenty-year relationship with the company as Rehearsal Director, provide a unique case study for this investigation. The project will analyse Sankalpam's evolving relationship with the Bharata Natyam form, through their interactions with diverse practitioners, both within and beyond the form. The company's re-embodiment of technique, in both performance and pedagogy, will be examined against the oscillating role of Bharata Natyam, which navigates traditional heritage, current practice and future potential.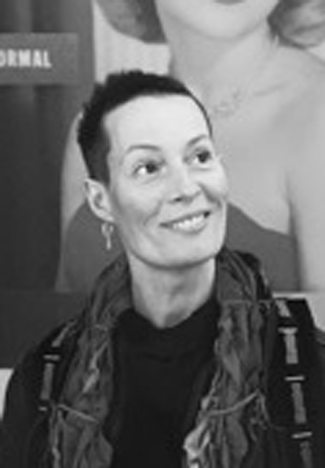 PhD Student

Building: ICE
BIOGRAPHY
Debbie is a choreographer, tutor, practitioner, mentor, rehearsal director and student, (not necessarily in that order). HER career spans over 30 years, and her practice embraces young people, learning disabled and professional practitioners. She has held lecturer posts at Dartington College of the Arts, Falmouth University and University of Bedfordshire. Artistic Director roles include: The Fionnbarr Factory, Screamboat (integrated dance company) and Fishtank (youth dance company).
Her choreographic practice utilises oral history testimonies and interdisciplinarity as methodology, investigating the connected-moments between performer and viewer. To this end, Indian classical dance philosophies impact upon her explorations within interdisciplinary mediums. Outputs include full-length productions and short pieces for professional, community, youth and integrated communities and practitioners.