Bahar Fattahi
RESEARCH SUBJECT &
INTERESTS
Research title: Intertexuality and Choreographic Action
I am generally interested in:
Collaboration, thinking and negotiation,
Dramaturgy and its role both in theatre and dance practice.
Dance philosophy,
Improvisation and task based systems,
Experimental practices in performance making,
Capitalism and the ways in which it determines dance making today,
Theories of labour and how the contemporary experimental dance practice relates to it.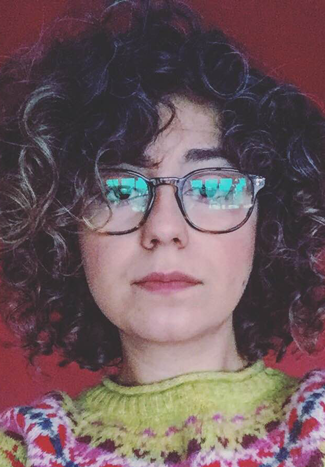 PhD Student

Building: ICE
Email: fattahib@coventry.ac.uk
BIOGRAPHY
Bahar Fattahi is a dancer and choreographer with a background in literature (mainly 19th century French literature) and theatre (Jerzy Grotowski's tradition).
Trained as a dancer in Tehran and the UK, her choreographic practice has been informed by a curiosity about literature and theories of language, dance's relation to music and scores, as well as its confluence with philosophy.
Prior to commencing her PhD at Centre for Dance Research, she has presented her choreographic work across the UK, Amsterdam, Germany and France whilst also she completing an MA degree in Physical Theatre and Performance Studies from Royal Holloway University of London (2010), and an MFA degree in Choreography from University of Roehampton (2015).