Student Experiences
Every year Coventry University Summer School welcomes students from around the world to take part in our exciting and varied programmes. In recent years, we have welcomed the arrival of students from different global educational institutes:
Middle Eastern College from Oman
The Montessori School, via the Madrasati, Jordan
Institut Supérieur d'Electronique de Paris (ISEP), France
Lucerne University of Applied Sciences and Arts, Switzerland
Guangdong University of Foreign Studies (GDUFS), China
Deakin University, Australia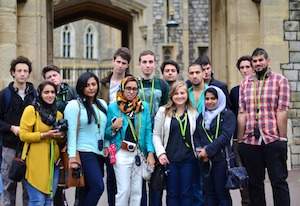 I was very impressed by their work environment and the way employees interact with each other using just their first name. We were able to understand how organisations operate in the UK, everything is very transparent.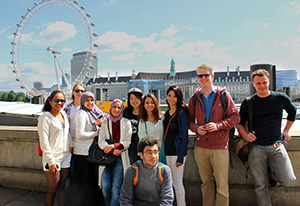 I'm studying for my A-Levels and was considering to apply for a Civil Engineering degree in a UK university before attending the summer school. After meeting my prospective lecturers, I decided to submit an application for September 2014 and make Coventry my second home.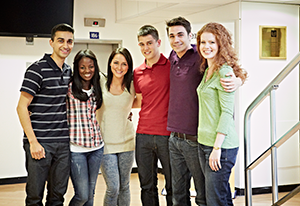 To see more images and find out what summer school students have been up to, view our facebook page.
Courses
FAQs
Despite visiting the UK before, I had the opportunity to travel more than ever in just three weeks; we visited the BBC, Bloomberg and Jaguar Land Rover headquarters, learned more about how the British do business and even met one of the news broadcasters at Bloomberg. The social highlights were the Old Trafford Stadium in Manchester, sunbathing in Bournemouth and shopping in London.