Travel inspired my studies
Connor Riddlesden is currently in his final year studying Mathematics BSc (Hons). With financial support from Coventry Universities Global Mobility team, Connor has worked, studied and experienced no less than three international trips in three years. Here he shares his experiences.
1
Helsinki, Finland
During my first year, I worked on a group project with Laurea University of Applied Sciences and Metropolia University of Applied Sciences in Helsinki, as part of my Add+vantage module.
The project lasted two weeks, with the first week in Coventry and the second in Helsinki. The project brought together students from a variety of courses and the brief was to create a new piece of assistive technology that could help those with a disability. My team's device won the award for the most innovative device. The device was aimed at those with mobility issues and would send a picture to a mobile device when a face was detected close to a door.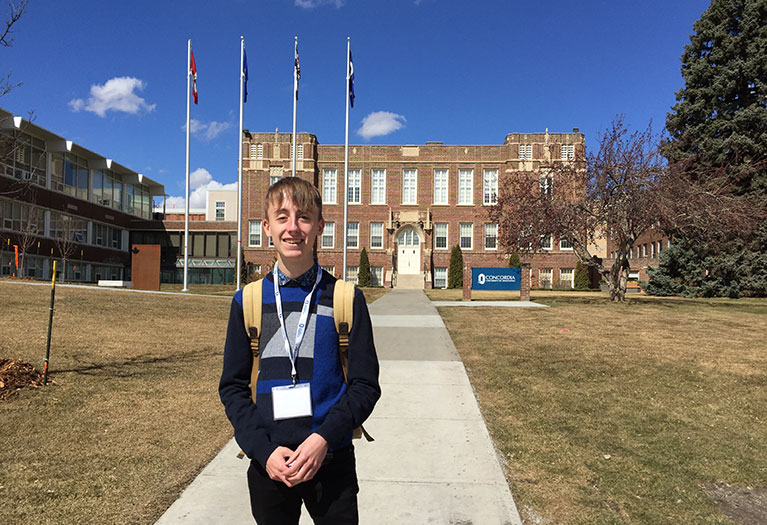 Whilst in Helsinki, we made regular trips to the saunas and sampled some of the local delicacies including salmiakki (salty liquorice) sweets. We also had a team building visit to Tallinn for the day with the Finnish students.
This project was funded by the Global Mobility team, which aims to support students to engage in internationalisation across the globe and offers a catalogue of programmes and funding for students.
2
Heilbronn, Germany
Following my amazing experience in Finland, I also worked on another international project, again for my Add+vantage module in my second year.
This second project involved a week-long trip to Heilbronn, Germany and the brief was to explore the capabilities of Bluetooth mesh networking, which is likely to become widely available in the coming years. My team's task was to look at the data collected by Bluetooth mesh and how it can be used in forecasting the weather.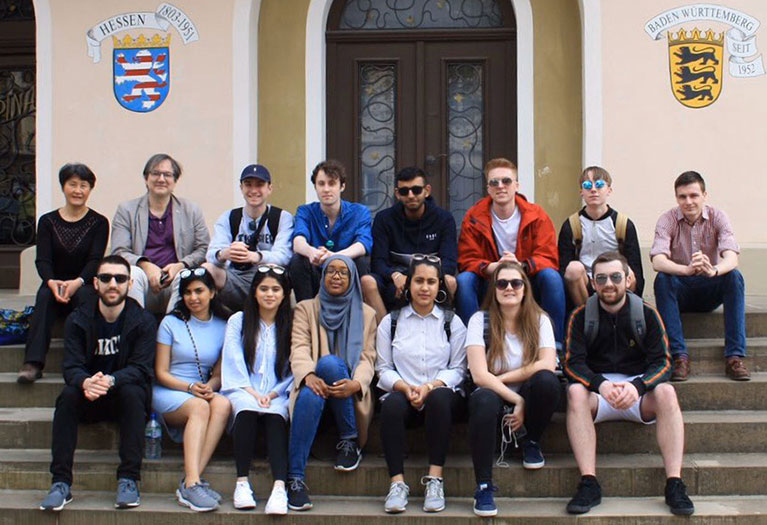 We drew inspiration from an assignment during 2nd year in which we filtered images using linear transformations. Our research was very promising and we hope that it will be continued as the technology becomes more widely available.
During the project, we also had a guided tour around the Audi factory and Valeo which is a leading company for smart technology in the automotive industry. This project was funded by the Global Mobility team and the Flying Start International Travel Grant, an additional grant from the Global Mobility team for students undertaking international travel during their course of study.
3
Alberta, Canada
After the incredible international experiences in my first and second years, I decided that I would chose the study abroad option during my third year. I was chosen by Coventry University to represent the university at Concordia University of Edmonton in Alberta, Canada which is one of the universities' many international partners.
My time in Canada gave me the opportunity to study a wider variety of subject areas in mathematics and consolidate some of the areas that I had studied at Coventry. I also had flexibility to study subject areas outside of my degree such as History of the Modern World and Quantum Chemistry.
Alongside these areas, I was given the freedom to lead my own research project which represented the department of mathematical and physical sciences at Concordia's annual research forum last April. From this research, I have produced a paper under the guidance of my supervisor at Concordia for which I applied for publication in October 2019.
The cultural experience in Canada was incredible. During my year abroad, Edmonton held the Grey Cup Final (Canada's version of the Super Bowl) and the inaugural season of the Canadian football league took place.
I also had the opportunity to visit one of Canada's national parks in Banff, and attended a couple of Ice Hockey games which is Canada's national sport.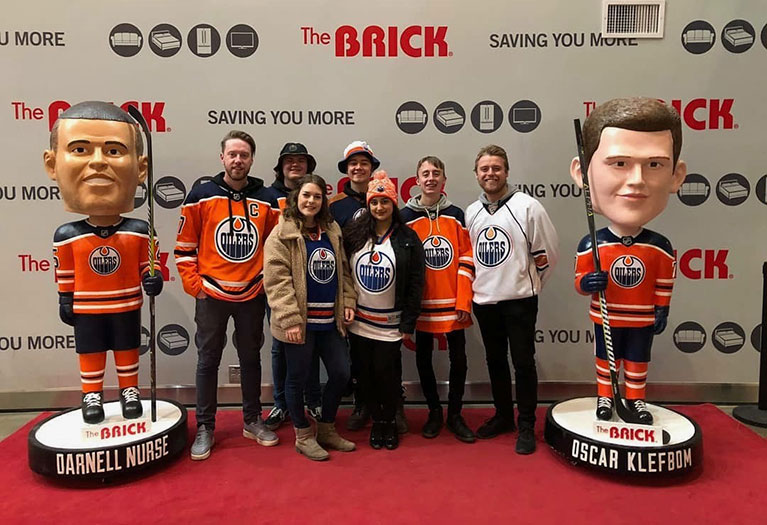 My time abroad has inspired me to continue studying mathematics, and I am currently applying for PhD programs out in Canada with the help from the connections that I have made during my year abroad.