PhD Researchers
Odafe Martin Egere
"A Study of Entrepreneurial Competences on Transformational Entrepreneurship and MSME Development in Nigeria"
My research investigates and examined the role of entrepreneurial competencies of MSMEs owners/managers in achieving transformational entrepreneurship and MSMEs development in Nigeria. In addition, the study delved into the impact of entrepreneurial eco-system on entrepreneurship and MSMEs. The study is essential because, transformational entrepreneurship is a unique and novel field of study, with relatively marginal success within emerging economies such as Nigeria. Indeed, transformational entrepreneurship creates ethical, large and sustainable businesses which provides long-term societal and economic impact on the citizens and economy, by creating long term employment and wealth, improved goods and services to develop national markets thereby, contributing to national economic growth and gross domestic product (GDP).
Overall, the study provided a rethink from the predominant focused mind-set of the lack of financial resources to a paradigm shift to entrepreneurial competences of entrepreneurs and MSMEs owners/managers as the cluster tools in achieving transformational entrepreneurship and MSMEs development. In addition, the study developed a competency framework for entrepreneurs and MSMEs and, provided an innovative insight into transformational entrepreneurship socio-economic value system in an emerging economic context.
Publication:
Igwe, P., Egere, O. M., Ogundala, O. M., Amaugo, A. and Amaugo, J. A. (2018) Factors Affecting the Investment Climate, SMEs Productivity and Entrepreneurship in Nigeria. European Journal of Sustainable Development (EJSD) 7(1): pp. 182-200.
Olayide Olaosebikan
"The teaching of Entrepreneurship and the impact on the emergence and development of nascent entrepreneurs"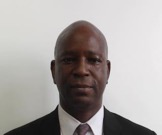 My research study is to investigate if the teaching of Entrepreneurship directly translates into the development and emergence of entrepreneurs.
The research will investigate the Global Entrepreneurship Monitor (GEM) and the Global Entrepreneurship Development Institute (GEDI) parameters for country ranking of Entrepreneurship and investigate how the parameters are translated into curriculum contents to deduce if those contents directly impact on the development of entrepreneurs or not and if the teaching of those contents translate into improvement in ranking

Publication
Olaosebikan, O (2015); A practical Guide to trades and entrepreneurship
Olaosebikan, O (2015), Cases and Seminars in Trades and Entrepreneurship
Rebecca Fisher
"Can social entrepreneurship play a fundamental role in social transformation? A comparable study of social"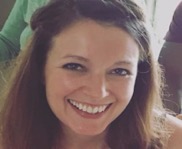 My PhD research asks what role social entrepreneurship plays in the creation of social transformation in various contexts. Through conducting semi-structured interviews in the UK, Ghana and South Africa, this research presents a spectrum of social entrepreneurship activity in diverse contexts and analyses the transformational impact of the field.
Publication
Samuel, A., White, G.R.T, Jones, P., Fisher, R. (2018) "Social enterprises operating in the South Wales valleys: a Delphi study of persistent tensions", Social Enterprise Journal, Vol. 14 Issue: 1, pp.22-38, https://doi.org/10.1108/SEJ-10-2
Jones, P., Pickernell, D., Fisher, R., and Netana, C. (2017) "A tale of two universities: graduates perceived value of entrepreneurship education", Education + Training, Vol. 59 Issue: 7/8, pp. 689-705
Mokuba Mave
"Investigation into Entrepreneurship education in the Democratic Republic of Congo"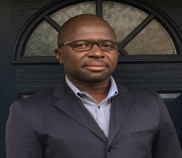 My research is to investigate entrepreneurship education in higher education institutions in the Democratic Republic of Congo with the objectives of highlighting the implementation of an effective entrepreneurship education.
A key outcome of this research will be to make practical recommendations on an effective Entrepreneurship Education deployment in the Democratic Republic of Congo and others sub-Saharan African countries to assist economic growth and development.
Abdullah Al Mamun
"The impact of corporate entrepreneurship on the competitive advantage of UK Medium Sized organisations"
This research will help in understanding the different techniques used for the competitive advantages by the medium sized organisations using corporate entrepreneurship.
This research also evaluates the processes of corporate entrepreneurship that improve the confidence of organisations to innovate new ideas to provide a competitive edge in the market. This also provides information about how corporate entrepreneurship helps in creating better opportunities for the organisation in the market. This research additionally helps in understanding the challenges faced by entrepreneurs in obtaining goals in the competitive market. Furthermore, it also describes the changes in the competitive scenario with the inclusion of corporate entrepreneurship among medium sized organisations.
With the development of this research, medium size enterprises in the UK will benefit from understanding the importance and effects of entrepreneurship
Publication:
Igwe, P., Egere, O. M., Ogundala, O. M., Amaugo, A. and Amaugo, J. A. (2018) Factors Affecting the Investment Climate, SMEs Productivity and Entrepreneurship in Nigeria. European Journal of Sustainable Development (EJSD) 7(1): pp. 182-200.
Zimu Xu
"Behind the Game: Survival and Growth of UK Games Development Businesses"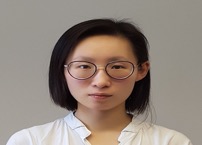 The UK games market was valued at a record £5.11bn in 2017 and is predicted to grow to £82bn worldwide by 2020. However, much of the academic interest has been on the game itself with little focus on the game development studios. In addition, owing to globalization and increased internet coverage, independent (indie) games have grown to be an important part of the digital gaming industry in the last decade. My PhD project is therefore, focused on 'going behind the game' to investigate the survival and growth of game development companies. In particular, it involves interviewing the owner-managers in small and medium sized game development studios to capture the 'real' stories behind the business development as well as the barriers and drivers for business performance. The project also investigates the application of theories (e.g. entrepreneurial ecosystem, regional development, business growth) in the context of digital gaming industry.
Publication:
Dobson, S., Xu, Z., and Jones, P. (2016) Fostering Innovation Activity of High Growth Firms: Regional Support for Entrepreneurship Ecosystems, Regional Studies Association Winter Conference 'New Pressures on Cities and Regions' 24th-25th November 2016, London
Xu, Z. (2017) Antecedents Influencing Business Growth within Digital Media and Technology Sector: Comparison Studies Between China and UK, China Management Research Frontiers Conference, Lancaster, 27-28th July
Xu, Z. (2017) Entrepreneurship Ecosystems: Policy Support and Comparison with Innovation Ecosystems, the 40th Annual Conference of the Institute for Small Business and Entrepreneurship, Belfast, 8-9th November
Forthcoming
Xu, Z. (2018) Behind the Game: Survival and Growth of Game Development Businesses, the 41st Annual Conference of the Institute for Small Business and Entrepreneurship, Birmingham, 7-8th November
Sukumar, A., Xu, Z. (2018) Emergence of Entrepreneurial Universities: A cross-country comparison of UK and India, the 41st Annual Conference of the Institute for Small Business and Entrepreneurship, Birmingham, 7-8th November
Xu, Z. (2018) Sustainable Regional Development through Entrepreneurial Ecosystem: Case of Digital Gaming Industry. Newton Links UK-China Workshop Proceedings
Kaddijatou Manneh
"Crowdfunding For SMEs: A Comparative Analysis Between UK And Australia"
The overall aim of the project is to comparatively analyse crowdfunding for SMEs in UK and Australia. Its specific objectives are:
To investigate the impact of crowdfunding finance on long-term performance of SMEs in UK and Australia
To analyse the factors that affect the success of crowdfunding platforms in UK and Australia
To investigate the socio-economic impact of crowdfunding in the UK and Australia?
A qualitative explanatory case study approach will be employed in this research. Qualitative case study allows for a holistic and multifaceted approach to understanding a phenomenon (Baxter and Jack 2008). Thus, enhancing the achievement of the research objectives.
The findings of this research have both theoretical and practical implications. The study investigates and amalgamates key theoretical underpinnings of crowdfunding such as entrepreneurial finance theories (pecking order theory, signalling theory, life cycle theory, signalling theory), Institutional theory (cultural, economic and regulatory environment ), behavioural theory (ownership and control preferences of SMEs), economic theories (transaction cost, information asymmetry and agency cost), Strategy theory (organisation of markets with two sided platforms: characteristics, business models, price discrimination) into one conceptual framework. In addition, understanding the drivers and dis-enablers of crowdfunding is crucial for policy design and review. The study gives insights into crowdfunding platforms with different strategic models and the impact of regulatory frameworks on their success. The findings also provide in-depth analysis of the benefits (lower cost of raising capital, business idea testing) as well as the cost (public disclosure of failure, issues of intellectual property protection) associated with crowdfunding.
Maxwell Muchenje
An exploratory study on how Transformational Entrepreneurial Leadership (TEL) may enhance enterprise innovation and performance: Case of United Kingdom (UK) small and medium enterprises (SMEs) in the health and social care sectors
SMEs are considered to be the crucible of entrepreneurship and the engine of economic development. SMEs success is largely dependent on their ability to innovate and to achieve and maintain optimal performance. These outcomes require effective leadership, one that is underpinned by innovation leadership. This type of leadership is, however, not readily available to UK SMEs, especially those in health and social care sectors. This status quo calls for the introduction of new leadership approaches, a call this study responds to by exploring the application and effectiveness of Transformational Entrepreneurial Leadership in SMEs.