Responsible Futures
The Responsible Futures kitemark recognises UK Universities who are working to embed issues around sustainability and social responsibility within curricula across all faculties.
Our goal is to provide teaching and learning experiences that empower and inspire students to be critical change-makers for sustainability within their field of expertise– whatever that field is. This is known as Education for Sustainability or ESD (Education for Sustainable Development).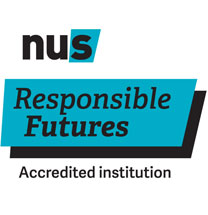 Education for Sustainability and the Sustainable Development Goals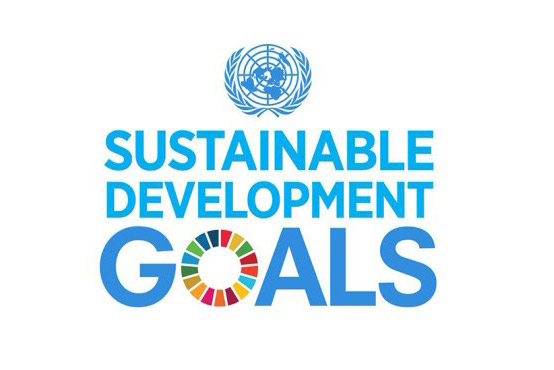 The 17 UN Sustainable Development Goals (SDGs) provide a framework of ambitious targets that will stimulate collective action to address areas of critical importance for humanity and the planet.
Coventry University has signed the SDG Accord, recognising that higher education has a critical role in delivering the goals through both teaching and research.
The accord calls us to embed the Sustainable Development Goals into our education, research, leadership, operations, administration and engagement activities. In order to achieve the Global Goals (SDGs) then all students must graduate with the knowledge and skills to drive us forwards to achieving these targets.
The Sustainable Development Goals offer us an opportunity to rethink our curricula to ensure that our students graduate with knowledge, skills and competencies to play a role in achieving these targets in the decades to come.
---
Education for sustainability" is more than teaching about sustainability issues, but developing students' skills so they can respond effectively to them and drive change through their future careers.
---
More information about ESD can be found from the QAA Education for Sustainable Development: guidance for UK higher education providers.
Student Satisfaction
Responsible Futures is partly a response to seven years of NUS surveys which consistently show more than 60% of UK students want issues around sustainability to be included within their courses - in recognition of the importance of this in future career paths.
Education for Sustainability often requires inter-disciplinary, cross-cultural, futures-focussed learning experiences which we know students gain from, and enjoy.
See the results from the 2019 NUS survey below:
Early Adopter
Coventry University was one of 8 pilot Universities who took part in Responsible Futures when it was first launched and we have held the kitemark since 2015 – however the is the first step in an ongoing journey towards sustainability being fully embedded within curricula across all faculties.
A particular example of success can be seen within Coventry University Faculty of Business and Law. FBL have led the way, having signed up to the Principles of Responsible Management Education (PRME) in 2011, embedding CSR and ethical behaviour across all business courses.
Education Strategy
Responsible Future's is embedded within our Education Strategy falling under the category 'Community contribution and responsibility', which is one of the five main pillars:
---
Communities benefit as we foster a sense of global citizenship and future-thinking, including: sustainability issues; environmental stewardship; disability awareness; social justice; corporate social responsibility; ethics and well-being.
---
Next Steps
An internal Responsible Futures working group meets regularly and progress is reported across the University to teams including the Office of Teaching and Learning and Organisational Development. In addition the Deputy Vice Chancellor for Student Experience and Associate Pro-Vice-Chancellor (Teaching and Learning) are both key to the success of Responsible Futures and oversee progress.
The Environment Team holds regular workshops where staff can come together to discuss opportunities to embed Education for Sustainability into their programmes. Staff can find out more about how to get involved, and further resources through the Academic Development website.
Informal Curriculum
Alongside the formal curriculum, the kitemark also considers informal curriculum such as the extensive volunteering opportunities led by CUSU which provide students with invaluable experience and contribute beneficially to the wider community. CUSU Sustainability Committee also plays an important role in developing opportunities for students to learn through sustainability experiences and events, and every year a team of students work alongside the Environment Team in Estates, gaining valuable insights and generating positive impacts across the University and wider community.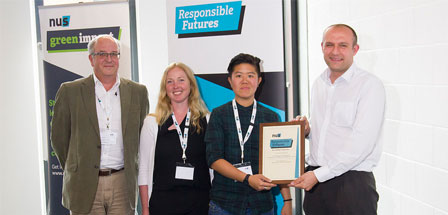 Paul Cashian, Selina Fletcher and Jo Ah Yow from Coventry University receiving the award from Jamie Agombar (NUS) in 2015
More from the Environment Team
Frequent updates can be found from Coventry University Environment Team on Twitter, Facebook and Instagram using the handle @CovUniSust.