Sustainable Development
In a world of complex challenges, we will demonstrate positive impact through how we integrate sustainability within all that we do. We ensure this is inclusive and impactful in its approach and seeks to address the fundamental environmental and societal issues, locally and globally.
We see sustainable development as critical to integrate into all our actions and this underpins our education and student experience, research with impact, enterprise and innovation, social impact and operations.
Our key priorities in doing this are:
Sustainable development and social responsibility are central to our corporate strategy, spanning across the university to make the most of the difference we are able to make to society.
We are implementing a zero-carbon approach to address the direct and indirect sources of emissions.
Education for sustainable development is one of the key strands to our curriculum framework.
Our research is strongly aligned to the challenges of sustainable development and social responsibility.
Engaging students, staff and the community is how we work to delivery upon our goals and we know we can achieve greater impact through forming partnerships with others. Recognising this is both a local and global issue requiring both short-term action and long-term planning.
We use the UN SDGs to guide us on ensuring we are addressing the most pressing issues and have committed through the SDG Accord to making these guiding principles in how we aim to support sustainable development.
Our CSR framework ensures we focus on the most important challenges facing the communities in which we are based.
---
Our policies and commitments
Find out more about our policies and commitments in the reports:
View more policies under Environmental Management.
---
Find out more about…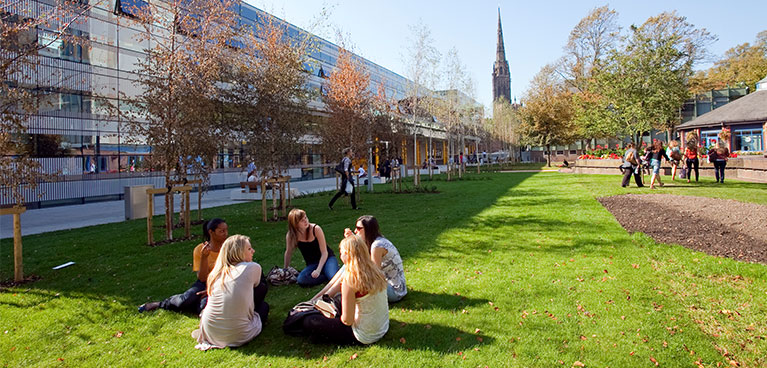 Ethical investment
Read our Sustainable Investment Policy Statement, and find out who is involved.
Sustainability networks
Coventry University is an active member of several Sustainability Networks, allowing us to support and develop regional and UK-wide knowledge and practice relating to sustainability. Both Sustainability West Midlands and the EAUC have mailing lists which are open to staff and students with information about events and training resources.
---
Keep in touch
Coventry University Environment team are on Twitter and Instagram @CovUniSust. Alternatively feel free to get in touch on envteam.est@Coventry.ac.uk if you have any questions, comments or ideas!