Stepping outside your comfort zone
Why you should attend conferences by Chaima Boucetta, Aviation Management BSc (Hons)
As a student, you might not necessarily understand the importance of attending conferences during your studies, nor believe there is a chance to attend these world-wide top-level events which are traditionally dedicated to industrial experts and professionals.
As a student studying Aviation Management BSc (Hons) at Coventry University, I've had the unique opportunity to attend top leading aviation conferences. I believe that these experiences have supported me greatly by developing myself both professionally and personally, as well as helping to develop my passion for airport and airline marketing.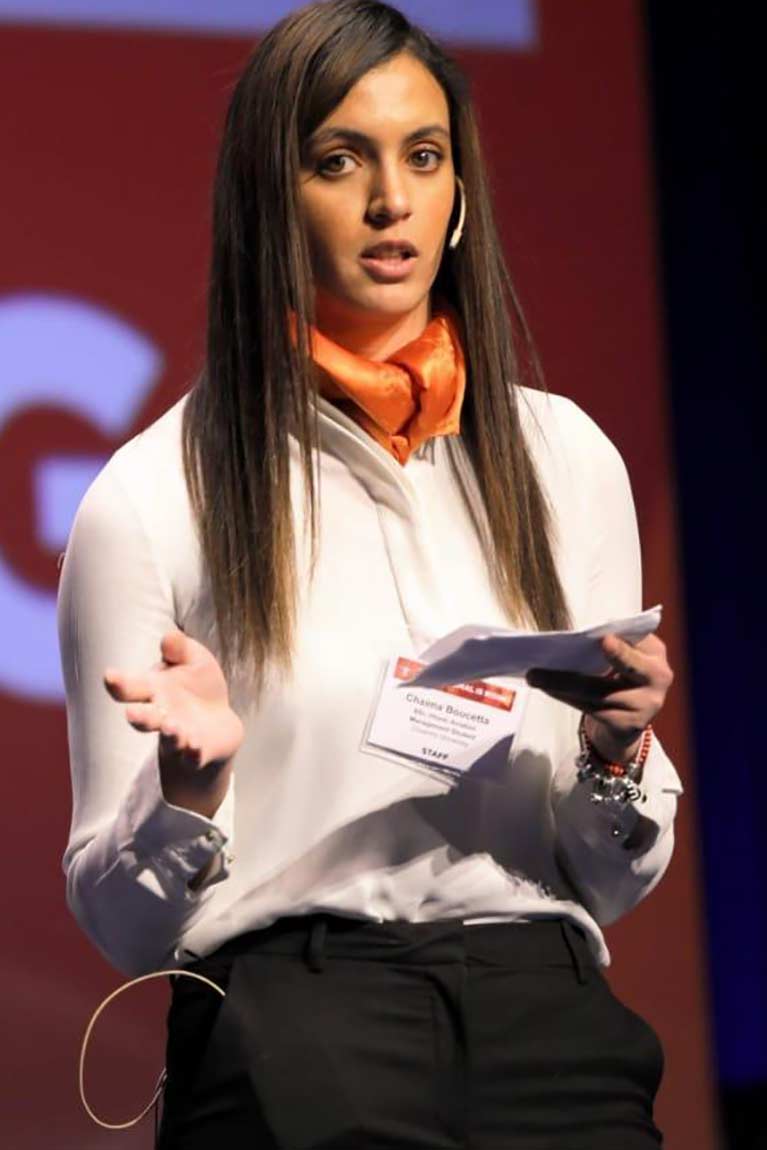 Great aviation experience
There are huge benefits that come with attending these type of events. I was fortunate enough to attend the CAPA Centre for Aviation Airline Leader Summit in Ireland, and the CAPA Aeropolitical Summit in Doha, Qatar where I met key Aviation leaders such as Willie Walsh, CEO of International Airline Group, Pieter Elbers CEO of KLM and Mr Akbar Al Baker, CEO of Qatar Airways and many more..
As part of my duties at these two conferences, I was responsible for managing the on-site registration system, providing the highest levels of customer service and assistance to the aviation industry's top leaders, as well as working closely with the event manager to ensure the conferences ran smoothly.
The experiences not only exposed me to industry, but also enabled me to develop my current skills and learn about current aviation issues. It has also been a great aviation experience to add to my CV!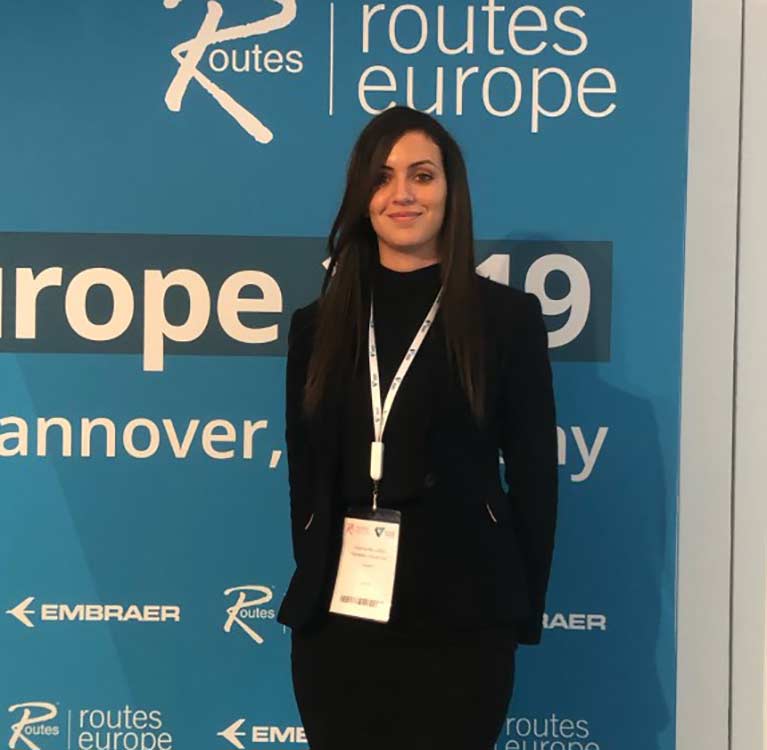 Coventry University offers great opportunities for its aviation management students to attend top leading aviation conferences, supporting you to enter student contests and providing funding to attend, which is particularly helpful if they are abroad!

Chiama Boucetta Aviation student
Exceptional insight
I was fortunate enough to win two contests in the past year and I attended Routes Europe in Hannover, Germany in 2019 and AviaDev Europe in Valencia, Spain in 2018.
For AviaDev Europe I had to submit a video of myself discussing current European regional aviation issues. Although at first a terrifying experience, it turned out to be one of the most rewarding and fascinating experiences I have encountered in my professional career so far; I got to present my vision on the future of European Regional Aviation to an audience of over 200 of Europe's senior airline and airport professionals during the AviaDev Conference itself!.
I also got to personally manage the meeting diaries of selected airlines to assist them in their route development meetings. It was such a great learning experience to be actively involved and accepted as a key team member in every aspect of the AviaDev Conference.
Conferences are of course very informative and give you the opportunity to learn about industry direct from the source. I do, however, believe that as a student they can benefit you immensely, by giving you the opportunity to step outside of your comfort zone and help develop and promote yourself as a brand.
As a wise woman once said "Life always begins with one step outside of your comfort zone." ― Shannon L. Alder.