My placement at TATA Technologies
Being the daughter of an automotive engineer, Rutuja Shendkar has grown up in India seeing her father working on various car projects, and always dreamt of what it would be like to build her own car.
Rutuja, now in her final year of studying Mechanical Engineering BEng (Hons), always thought she'd have to wait until after graduation to start such a project. Fortunately for her, the opportunity to fulfil her dream presented itself during her placement year.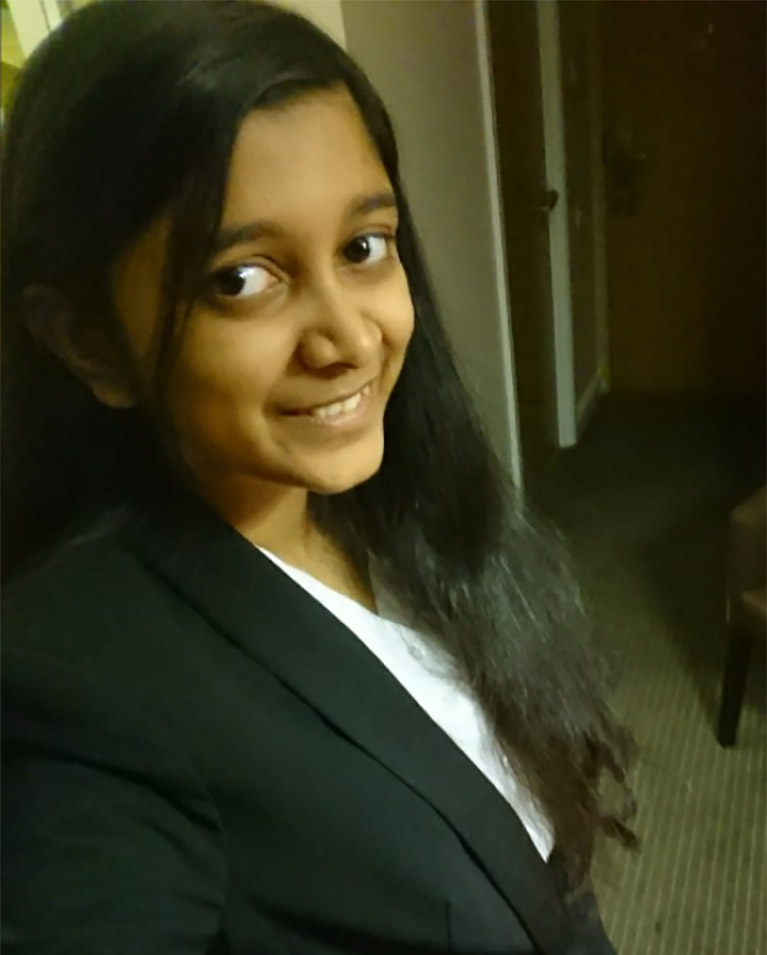 "A year ago, a placement for me was just one more step in the process of graduation and kind of a given. But after about 15 applications and 6-7 interviews, I realised it wasn't going to be an easy journey. With the help of the engineering faculty's employability and placements unit, I was able to understand the weaknesses in my CV and practice interviews with them. This really helped to enhance my communication and confidence levels. Even this first step of getting interviewed taught me many things.
"Finally, I was able to secure a year-long paid placement with Tata Technologies – a global consulting service. During my placement, I was presented with the opportunity to work on an autonomous car program developed by Waymo in partnership with Jaguar Land Rover, working on the product life cycle of the vehicle.
"Before I knew it, I was hosting meetings on my own, had my own deliverables set, knew the organisation's terms and processes well and most importantly, I was responsible for a whole part on the car! I had complete exposure to the product development cycle, starting right from CAD development, prototype procurement, tool manufacturing, testing and validation. Managing all these activities was very challenging, and I found myself working like a real lead engineer, not just an intern with some limited tasks and limited responsibility.
"Moreover, Tata Technologies arranged a business trip for all the interns to its Indian headquarters. This experience gave me a great insight into the business. I was able to learn about the various subsidies of Tata Group such as Tata Motors. I visited the Tata Motors manufacturing plant which has a capacity to produce 1,000 cars per day! I also got an opportunity to interact with the design engineers with whom I had been working remotely to develop the CAD of my commodity. I am grateful to Tata Technologies for showing so much trust in me as an intern.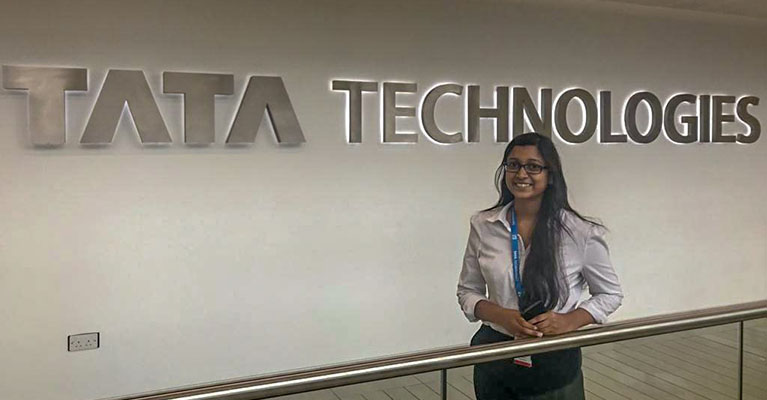 The overall experience has definitely enhanced my confidence and has helped me establish a network in the industry I want to work in. I have gained an immense amount of technical knowledge and improved my soft skills such as time management and stakeholder management, which I am confident I can continue to utilise throughout my career. I can certainly say that it's been the best educational year I've ever had.
"I would recommend doing a placement year to any student out there, if only because it will help you gain insight into what career or industry you would like to work on/with for the next 30-40 years of your life!"
Rutuja is looking forward to completing her final year, before starting a career in industry and capitalising on what she has learnt during her placement and course.