Gain skills in real life situations
Clarice Davu is currently studying Civil Engineering at Coventry University, and started her placement year at Hockley and Dawson Consulting Engineers in July 2019.
Founded in 1962, Hockley & Dawson has over fifty years' experience specialising in the sensitive repair and conservation of historic buildings, prestigious houses and important structures. We caught up with Clarice to see how she is getting on.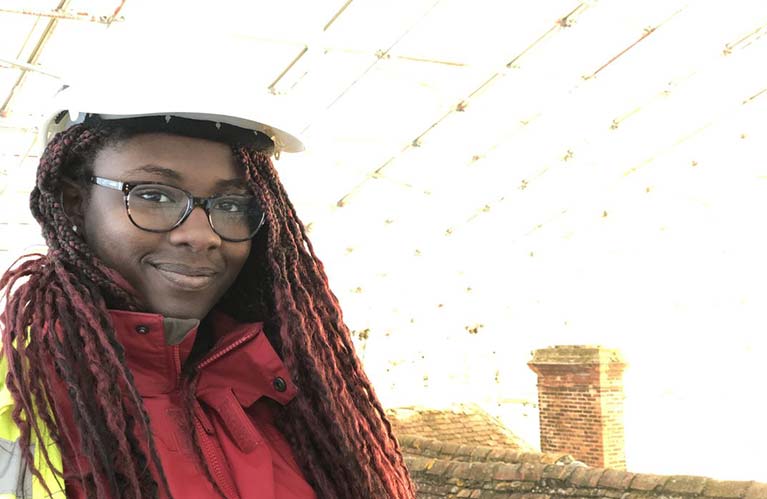 What does your role involve and how are you utilising your academic studies?
I am currently working as a Trainee Structural Engineering Consultant. I am using design software such as Tedds and AutoCAD to design structural details. Completing the AutoCAD course in year 1 helped as it meant that I was familiar with the software. It has also made using other design software easier as they are all relatively similar.
I have carried out structural calculations of which I had learnt the fundamentals in year 1 and 2 of my course. I have also assisted in survey work and drawing up the results and/or writing the report. All the standing out in the cold in year 2 and completing my coursework in Shrewsbury has definitely been put to good use!
What do you think you've learnt on placement?
My placement has proved really useful as it has helped me to understand everything that I have learnt to date on my course, but in greater depth and in a work environment. It has been great to use all the skills I have learnt in real life situations.
What would be your advice to any student considering a placement and how did the university's placement team support you?
I advise that you apply for the jobs that you actually like the sound of and not just go for the big companies. You want to enjoy what you are doing for the whole of your placement.
I would also really encourage anyone considering taking a placement to make use of the Talent Team and use the appointments that they provide to support you in getting your placement. They really helped to push me in the right direction and get me prepared for each step of the process.