My placement at Cummins
My name is Abhiveer Facknat and I am currently in the final year of my BEng in Aerospace Systems Engineering BEng (Hons) degree here at Coventry University. I am originally from Mauritius and came to study in the UK in 2016. I am passionate about planes and engineering, which is what led me to choose my course. My aspiration is to become a chartered engineer at a multinational engineering company.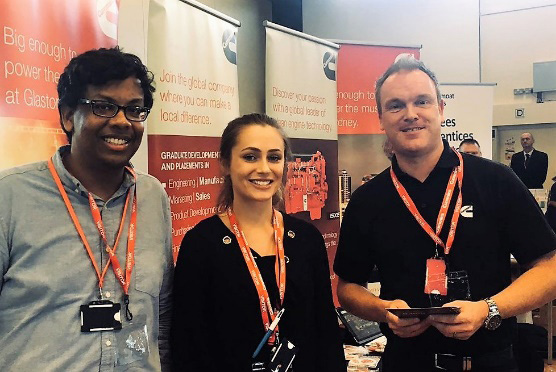 I chose the sandwich year option to be able to get real life industry experience and develop my interpersonal and technical skills whilst boosting my employability prospects. As an international student, it was challenging trying to secure a placement, but I felt well supported by the university.
My faculty's employability and placements unit provided great guidance whilst looking for a suitable placement; organising various employability sessions, facilitating mock interviews and providing a wealth of information about different placement roles available to me.
After applying for a number of roles, I was offered a placement in the current product engineering department at Cummins Emissions Solution in Darlington and I gladly accepted the offer. Cummins is a world class global engineering company and a leader in delivering power solutions across different industries. I was very drawn to the company's values, particularly that of diversity and inclusion.
During my placement I have had the chance to lead two PPS (Product Problem Solving) projects and support many others. This involved using a 7-step problem solving process to come up with solutions to issues faced by customers.
Did you know?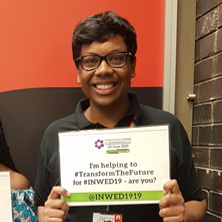 Outside of his course, Abhiveer is a student advocate and ambassador for the university, and a senior course representative for his school as part of Coventry University Students' Union.
He also completed a summer research internship at the Institute for Advanced Manufacturing and Engineering (AME), where he identified alternative materials, manufacturing processes and design for next-generation automotive fuel rails to ensure they meet a number of requirements.
Abhiveer is currently seeking a graduate position upon completion of his studies in 2020, and is hoping to utilise his skills and fulfil his ambition to become a chartered aerospace engineer. You can contact Abhiveer via LinkedIn.
Abhiveer Facknat
It was great to see how the projects I was involved in delivered innovative and timely solutions to operators across the UK and beyond. My input directly supported the projects which resulted in considerable cost savings and customer satisfaction. The experience has given much greater technical awareness about engineering products, and being able to work in a 'real' industry environment has made me much more knowledgeable and familiar with engineering processes and documentation.
It was also really rewarding taking part in STEM promotion and diversity initiatives during my time at Cummins. As part of Diversity and Inclusion initiatives I was involved in, I led a Gender Inclusion Event for the Cummins Darlington campus – this was incredibly successful and led to the team winning an Annual 2018 business recognition award.
For anyone thinking of taking up a placement whilst studying at Coventry University, I would say that it is a great opportunity to develop your existing skills and gain new ones whilst getting paid. Transferrable skills are increasingly important to employers looking to take on graduates, and I believe that what I have learnt at Cummins will definitely make me more employable once I have completed my degree.
I have developed my interpersonal, presentation and technical skills, and perhaps more importantly, I have gained greater confidence in my own work. My experience on placement has reinforced my belief that as a student, you should pursue any and all opportunities for personal and professional development that come your way.
I will reflect on this placement and the training I have received for my future career – this has been a great start in a professional environment!