Life outside my course
Vanessa Stanley graduated with a degree in Electronic Engineering BEng (Hons) in 2019, and is now a graduate engineer at Siemens. As a student, Vanessa loved her course. She also quickly discovered that Coventry University offered an incredible amount of extra opportunities outside of it. Here she shares some of her experiences in her own words…
I've always felt that helping the community is very important as what you do will impact the students in the years below you, so I knew from my first day that I wanted to get involved.
1
The IET Young Professionals Coventry and Warwickshire Committee
The Institution of Engineering and Technology (IET) is an Academic Partner of the University who accredit a lot of the Engineering courses; this University is subsequently the home of the Coventry and Warwickshire's IET Young Professionals Committee.
The Committee is made up of both students and young professionals in the engineering and technology sector.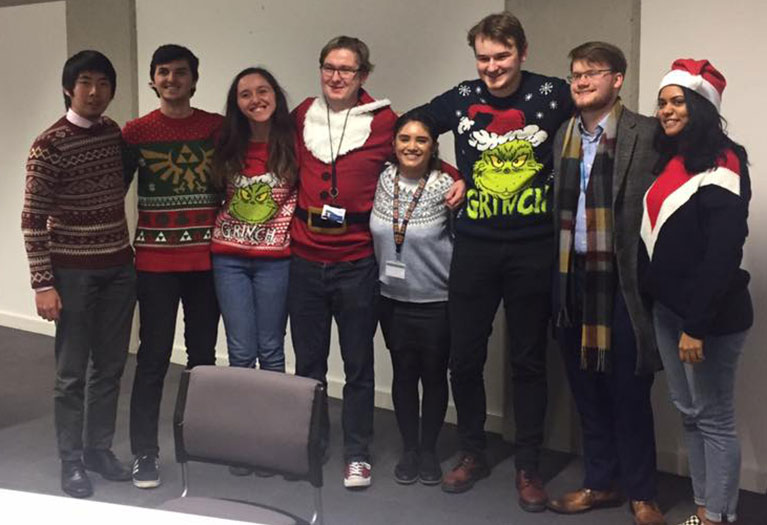 We meet regularly to organise and run IET events which range from networking events to a Trivia Games Night. We also sometimes hold these events jointly with societies, external Universities and other IET Local Networks.
I was asked to join in my first year, which I accepted as I wanted to be a part of a professional body. I stayed with the committee and was eventually asked to take the role of Chair in my final year. Even today I am lucky enough to still connect to this wonderful committee as their Publicity Officer, running their social media accounts and helping to organise their events whilst working from York in my graduate role.
2
Coventry Musical Theatre Society
I played the violin at school and wanted to continue playing throughout University.
I happened to come across the University's Musical Theatre Society when walking through the Refreshers Fair in my first year, who happily got me signed up for their upcoming summer production of the musical "How To Succeed In Business Without Really Trying".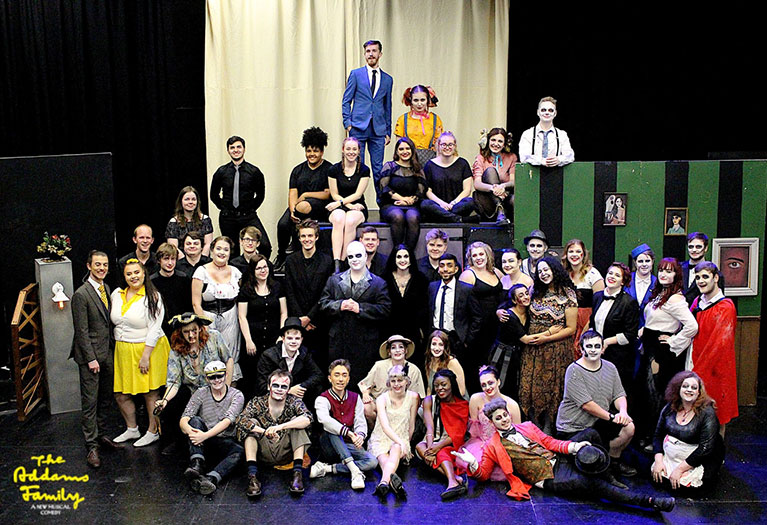 From the first rehearsal I was welcomed into the Pit Band with open arms, and performing in their shows has always been one of the highlights of my time at the University. MTS gave me friends for life and being part of a society can do the same for you - there is a something for everyone, and you end up meeting people from so many different courses.
3
The Reps System
On the very first day of lectures, a Senior Course Rep talked to us about what Reps do. I was instantly hooked as I loved the idea of helping make the course and University the best it can be for current and future students, so I decided to sign up to become a Course Rep.
In this role I gathered feedback from my course that students had and fed it back to the Student Voice Forum.
In these meetings, the Reps discussed this feedback with academic staff to improve the course. If the feedback needed escalating, then the Senior Course Reps (I eventually became one) would take this feedback to the Faculty Board Members to be resolved.
Outside of these meetings, there were also some lovely socials put on, like the Battle of the Faculties Quiz, which meant that the Reps from all faculties could get to know each other and spend time together.
Overall, during the course of my four years at the University, I had the chance to get involved in some very unique opportunities that allowed me to contribute to the University, meet some absolutely amazing people that will remain friends for life, as well as develop my own abilities as a person.