Saturday Art Club

The National Saturday Club at Coventry University offers Club members a unique opportunity to build new skills and develop creative confidence in a range of art-forms and with artists from a wide variety of backgrounds, in a nurturing and non-pressured environment.
Members have the opportunity to experience and use state-of-the-art facilities and receive expert tuition from Coventry University's tutors and students. Club members also take part in national events including Masterclasses with leading industry professionals and the Summer Show, where Saturday Clubs nationwide exhibit their work in a public exhibition – all for free!
At Coventry University, classes are taught at the School of Art and Design. We explore a range of different disciplines, such as painting, drawing, illustration, graphic design, model making, metalwork, ceramics, printmaking, typography, photography, textiles, and digital design.
Recent projects have included creating environments and creatures, costume and character drawing, visual storytelling, creating zines and comic book art, portraiture, product design, communication and protest though visual media. Last year our members also took part in the project 'Design in an Age of Crisis' and showcased their work at The London Design Biennale. Our club members have also participated in The Coventry Sketchbook Project and related events for Coventry UK City of Culture.
The National Saturday Club now has over 50 clubs located across the UK. As well as more than 100 hours of specialist tuition, young people also benefit from visits to museums and galleries, Masterclasses from leading art and design practitioners and an exhibition of their work at London's Somerset House.
Recent masterclasses include:
Behind the scenes of 'Alice: Curiouser and Curiouser' - Masterclass with the V&A
Figures in Isolation – Masterclass with Artist Antony Gormley
Tate Eggschange, Architectural Masterclass with Scale Rule
Automotive Design Challenge – Project with the Coventry Transport Museum
Art can be Rubbish – City of Culture Coventry project with Artist Rob Hamp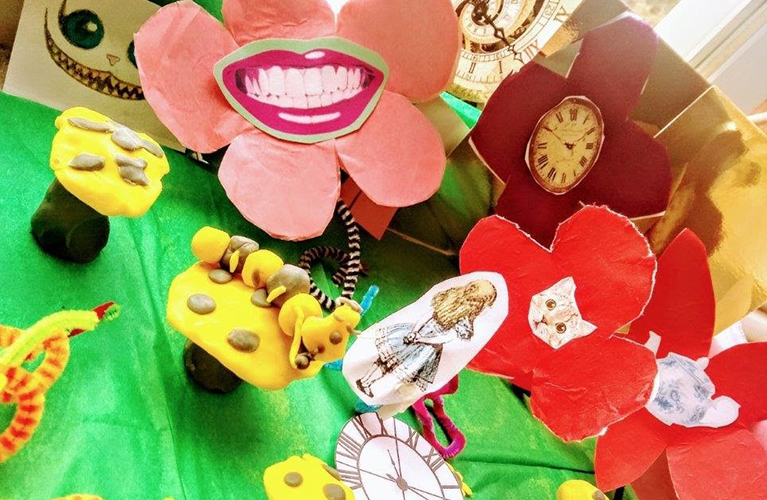 The Saturday Art Club gives me opportunities to explore a subject that I love, with other like-minded people, which I am unable to do at school.

Club Member, Coventry University
My Saturday Club has made me more confident in every piece of work I do. I've learned to work with my failure, instead of giving up.

Club Member, Coventry University
30%
On average 30% of National Saturday Art club members' progress on to diploma, foundation or undergraduate courses, highlighting the progressive impact the club has on its members.