Sport and Exercise Science BSc (Hons)
Study level:

Undergraduate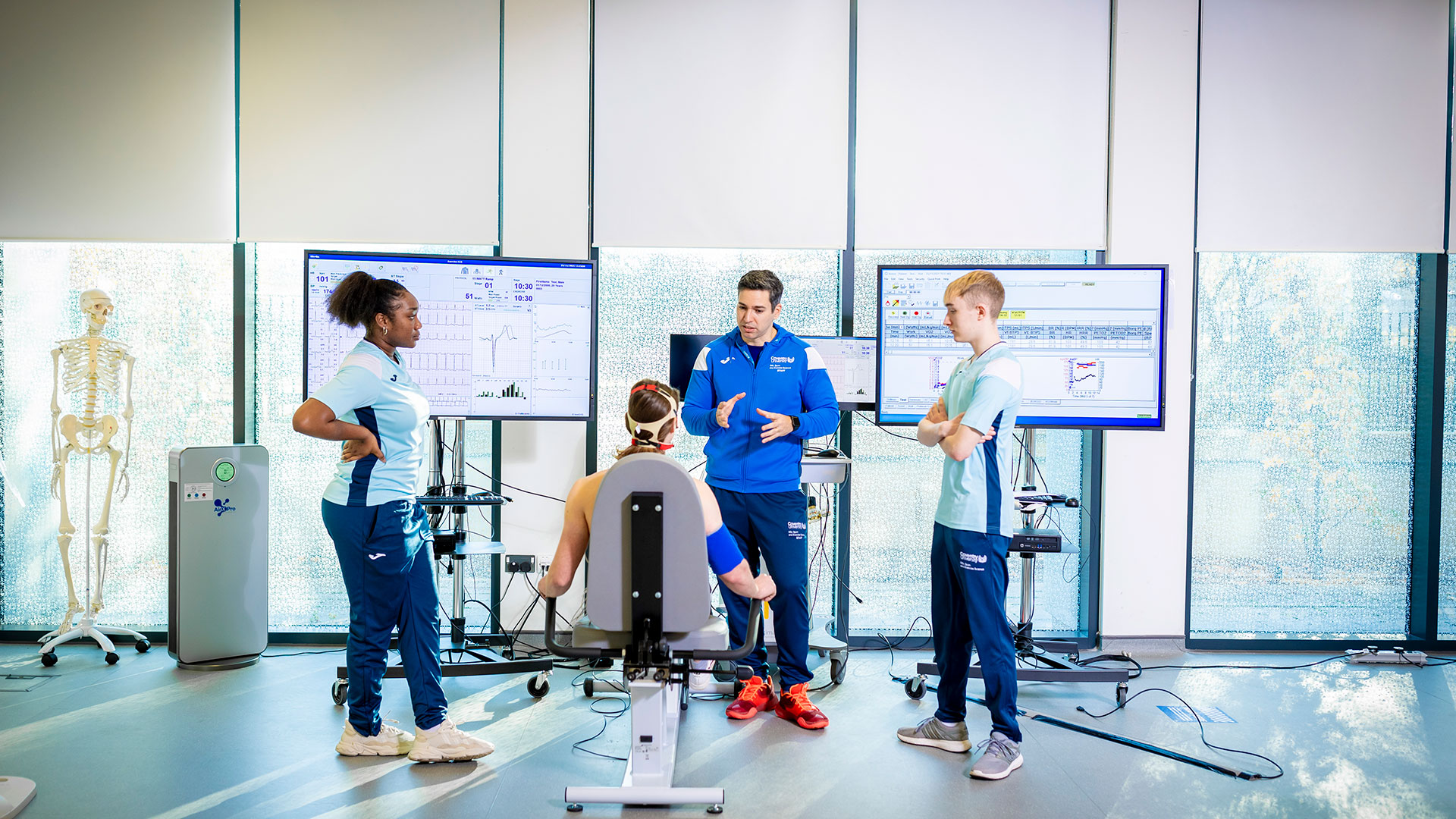 This course provides the opportunity to learn how the healthy human body works during exercise and how sport and physical activity promote health.
Location
Coventry University (Coventry)
Study mode
Full-time
Sandwich
Duration
3 years full-time
4 years sandwich
Start date
September 2023
---
Course overview
Preparing you for a variety of graduate level career options in industry, professional sport, health and education, this degree course aims to provide you with a strong scientific understanding of human physiology, psychology, anatomy, biomechanics and biochemistry.
This course is designed to be hands-on, with a range of approaches to teaching including problem-based learning, case studies and laboratory classes, which aim to blend scientific rigour with practical and professional experience and knowledge
Alongside an appreciation of the physiological, psychological and biomechanical factors influencing human performance, our course aims to help you develop effective listening, verbal and non-verbal communications skills through the opportunity to gain first-hand experience of situations directly related to applied sport and exercise science
We aim to develop your expertise and practical ability to prescribe exercise programmes, then evaluate and monitor their effectiveness on the human body.

Joint Top Modern University for Career Prospects
Guardian University Guide 2021 and 2022

5 QS Stars for Teaching and Facilities
QS Stars University Ratings

Top 5 UK Student City (Coventry)
QS Best Student Cities Index 2023
Why you should study this course
Enjoy specialist laboratories for sport science, biomechanics, strength and conditioning and a gait analysis track4.
You'll be taught by staff with a broad range of academic and professional experience, many of whom have worked with a range of health initiatives, professional athletes and clubs (staff may be subject to change).
Our strong employer links2 include local professional sports teams, schools and NHS clinical services, such as cardiac and pulmonary rehabilitation, aiming to increase your employment opportunities following graduation.
Our employability module enables you to have hands on experience making a difference to public health in the community2.
Accreditation and professional recognition
The degree is accredited1 and recognised by the following bodies:

British Association of Sport and Exercise Sciences
This course is endorsed by BASES – the British Association of Sport and Exercise Sciences, for the 2023/2024 intake. BASES endorsement is awarded to courses that meet criteria covering the necessary foundation of sport and exercise science knowledge, technical skills and professional development competencies required to succeed in the profession. When reviewing a course, BASES considers the curriculum, the practical experience gained by students and the resources and facilities of the institution.
---
Talk to your lecturers, talk to the staff here because they have so much expertise in their areas. I wouldn't be where I am now if it wasn't for Coventry University.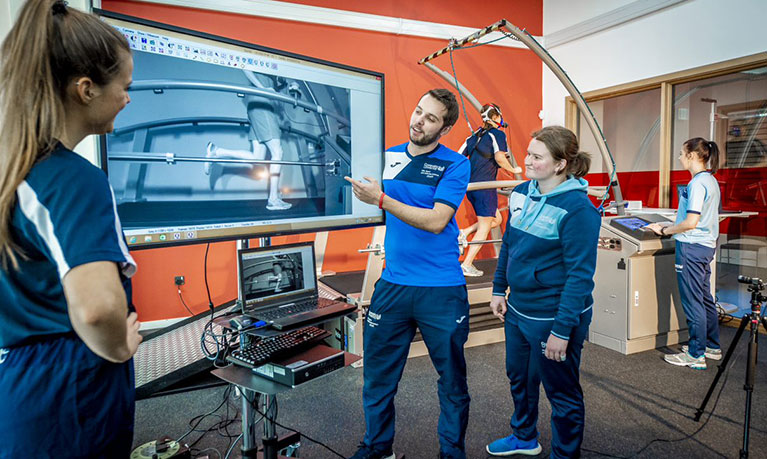 ---
In the first year, the curriculum allows you to gain a broad grounding in the discipline where you will develop knowledge to do with the professional and practical skills of sport and exercise science, physiological systems, biomechanics and psychology, among others.
Modules
Introduction to Sport and Exercise Science – 20 credits

This module will provide you with a foundation in Sport and Exercise Science as an academic discipline. It is designed to encourage refection upon current theory and practice across the key disciplines within sport and exercise science, namely: exercise physiology, biomechanics, sport and exercise psychology, nutrition and coaching as well as cultural perspectives. It will provide an opportunity for you to understand mono and interdisciplinary approaches to understanding sport and exercise performance and will draw examples across sport and exercise domains, from elite sports performance to exercise for health benefit.

Professional Skills in Sport and Exercise Science – 20 credits

The module aims to understand and develop the study skills required to promote an evidence-based approach to sport and exercise science. A focus will be placed on developing a range of written, verbal and digital platform skills to enable communication to scientific and non-scientific audiences. You will explore scientific method, research design and how to manage, explore, analyse and interpret different types of information. In addition, the ability to manage your own time effectively in order to balance life, work and university demands will be developed in this module.

Practical Skills in Sport and Exercise Science – 20 credits

This practical skills module will develop an introductory knowledge, understanding, and practice of the key laboratory- and field-based practical skills required to be a safe and effective practitioner within the primary sport and exercise science subdisciplines of physiology, biomechanics, and psychology. You will also be introduced to the professional competencies, expectations, and employment opportunities of a sport and exercise scientist.

Principles of Physiological Systems – 20 credits

This module aims to provide an understanding of human physiological systems and their integration in relation to sport and exercise. The module provides an integrated systems approach to both the function and control of human physiology across the exercise spectrum. The module will focus on the main physiological systems, with supporting laboratory classes designed to apply and demonstrate the underlying physiological constructs from lecture material. This module will complement other level four modules by introducing the areas of the muscular system, nervous system and energy system.

Fundamentals of Biomechanics – 20 credits

The aim of this module is to study the structure and function of the skeletal and the neuromuscular systems in order to understand the principles that govern human movement. You will build their knowledge of human anatomy and relate this to important underpinning mechanics to consider the role of different biological tissues in human movement. The module will further focus on developing an understanding of principal biomechanical theory such as linear and angular kinetics and kinematics and their application to human movement. The module will have a particular focus on standing, gait and jumping mechanics.

Introduction to Motor Learning and Control – 20 credits

The purpose of this module introduces you to the principles of motor learning, skill acquisition and sport and exercise psychology in the sport and exercise environment. You will develop knowledge of the structure and function of the brain, how individuals develop motor control, and methods of structuring the environment to maximise learning and performance. There will also be the opportunity to evaluate current research, and gain and apply practical skills in laboratory/tutorial settings.
In year two, you will develop more advanced knowledge and skills to do with the application of biomechanics, physiology, psychology, research and working in the sport and exercise science sector, among others.
Modules
Analytical Application of Biomechanics – 20 credits

The module aims to build on the fundamental practical skills, analytical techniques and theoretical principles developed as part of the level 4 biomechanics module. You will develop a critical appreciation of more complex analytical techniques and will be able to integrate biomechanical theories to provide robust applied explanation of data related to specific sport and exercise science scenarios. You will also begin to develop a critical appreciation of scientific biomechanical literature and will use this understanding to provide evidence-based reasoning in your scientific communication. The module will further focus on the development of practical competencies of more advanced analytical techniques and will consider the integration of biomechanics across other sport and exercise science sub-disciplines.

Critical Integration of Physiology – 20 credits

This module builds on the knowledge of physiological responses to acute bouts of exercise acquired in level 4 by studying the physiological changes that occur with different types of training. The training types likely to be covered include endurance (aerobic) training, sprint (anaerobic) training and resistance training. The general principles of exercise prescription and training covered at level 4 will be expanded by lectures and laboratory classes relating to understanding the rationale behind specific training methods such as high-intensity interval training. Training programme design, planning, integration and periodisation will also be covered.

Explorative Skills of Psychology – 20 credits

This module examines the theoretical underpinning of key principles within sport and exercise psychology, including motor learning and control. Emphasis will be placed on the application of these concepts to real world sporting examples in order to develop understanding. The theoretical underpinning and application of psychological skills techniques will be introduced as a way in which the practitioner can work with athletes to improve their performance.

An Interdisciplinary Assessment in Sport and Exercise – 0 credits

The course-based assessment-only module aims to assess the fundamental practical skills, analytical techniques and theoretical principles developed as part of the level 5 biomechanics, physiology and psychology modules, and integrating these in a field-based assessment. It will expand on the Practical Skills in Sport and Exercise Science module and primary sport and exercise science subdisciplines of physiology, biomechanics, and psychology at level 4 by assessing field-based practical skills required to be a safe and effective practitioner.

Research in Sport and Exercise Science – 20 credits

This module builds upon the knowledge and skills developed in 'Professional Skills in Sport and Exercise Science'. An understanding of the research process, from asking appropriate questions to interpreting the findings, is an essential skill of the sport and exercise scientist. Understanding research methods and analysis not only helps you as a researcher but also enables you to evaluate evidence and information in applied practice. This assessment provides evidence of this understanding, where you will be required to complete a range of tasks, such as designing theoretical research studies, completing data analysis and interpreting research findings. An independent study will then be designed in the form of a project proposal which will showcase your ability to seek out and identify relevant literature, make evidence-based informed judgments, and conduct appropriate scientific enquiry. Further, research methods and data analysis skills will be developed and demonstrated through completion of a portfolio.

Working in the Sport and Exercise Science Sector – 20 credits

This module aims to expand upon and develop the skills and knowledge required by professionals working within a Sport and Exercise Science setting. In addition, an evaluation of professional development planning (PDP) covering a range of personal development and employability exercises, including reflection, self-awareness, business acumen and opportunity awareness in relation to seeking future employment will be completed. You will also be required to obtain work experience2.

Advanced Sport and Exercise Science Practice – 20 credits

This module aims to expand both generic and specific skills and knowledge required by professionals working within an applied sport and exercise science setting. The content follows on from Introduction to Sport and Exercise Science in assessing real work scenarios. You will design and perform a needs analysis for a chosen sport or client, collect appropriate data and then design an intervention to improve performance or health. The idea of this module to gain an appreciation of data collection outside the constraints of conventional laboratory classes. Key skills and underlying theories from the main sport and exercise science disciplines of physiology, psychology, biomechanics, and nutrition will be developed. Thereafter, reflection upon the scientific support within sport and exercise contexts following sessions, tasks and post session tasks. Reflection should include a reflective model, supported with literature.
There's no better way to find out what you love doing than trying it out for yourself, which is why a work placement2 can often be beneficial. Work placements usually occur between your second and final year of study. They're a great way to help you explore your potential career path and gain valuable work experience, whilst developing transferable skills for the future.
If you choose to do a work placement year, you will pay a reduced tuition fee3 of £1,250. For more information, please go to the fees and funding section. During this time you will receive guidance from your employer or partner institution, along with your assigned academic mentor who will ensure you have the support you need to complete your placement.
Modules
UK Work Placement– 0 credits

This module2 provides you with an opportunity to reflect upon and gain experience for an approved placement undertaken during your programme. A placement should usually be at least 26 weeks or equivalent; however, each placement will be considered on its own merits, having regard to the ability to achieve the learning outcomes.

International Study/Work Placement – 0 credits

This module2 provides you with an opportunity to reflect upon and gain experience for an approved international study/work placement undertaken during your programme. A work/study placement should usually be at least 26 weeks or equivalent; however, each placement will be considered on its own merits, having regard to the ability to achieve the learning outcomes.
Your final year aims to bring you to the level to enter the world of work by consolidating your knowledge and skills from year one and two. You will also have the opportunity to carry out an independent research project in an area of your interest, with the support of a mentor and your Academic Personal Tutor.
Modules
Project Development – 20 credits

The module is designed to facilitate you to take control of not only your project planning and execution but reflection on your studies so far. In addition, this module provides the opportunity for you to evaluate and practice specific practical skills and methods relevant to your proposed research. You will also gain valuable experience in exploring ethical and health and safety issues, including completing appropriate documentation surrounding your proposed research where appropriate. The module will allow you to take ownership of their final year project through reflective activities common to most appraisal processes that they are likely to encounter.

Interdisciplinary Approaches in Exercise and Health – 20 credits

This module will critically examine contemporary issues within exercise and health by examining the role of physical activity in the promotion of health through the life course, developing your critical appraisal of the evidence base. The module will critically examine epidemiological and experimental evidence to examine the beneficial effects of physical activity and/or exercise on health-related outcomes, determinants of health and wellbeing, preventative health and critically examine intervention strategies for improving public health.

Independent Research Project – 20 credits

Within this module, you will conduct, analyse, interpret and communicate a scientific investigation in a specialised area of Sport and Exercise Science. You are expected to demonstrate an ability to work independently and show high levels of organisational skills throughout all phases of their work. Once analysed, data must be presented and critically evaluated in light of the current literature. As part of your project records, you will reflect on your day-to-day experiences when undertaking your project work. You are expected to behave professionally when interacting with research participants, students and module staff at all times. This module allows you some flexibility to choose the format of their presentation. You will be given guidance as to appropriate presentation style, media and length. This allows you to take ownership of your project experience and to consider the most suitable reporting format for your own particular investigation.

Optional modules

Choose one of the following three:

Contemporary Issues in Physiology – 20 credits
This module builds on the knowledge gained at both year one and year two regarding physiological responses to acute and chronic bouts of exercise. You will apply this knowledge to specific sport and exercise scenarios such as acclimation to different environments, newly developed training techniques or contentious debates within the exercise physiology arena. The module is therefore designed to provide an enquiring and rationale-based approach to current thoughts, theories and practices.
Contemporary Issues in Sport and Exercise Psychology – 20 credits
This module focuses on current issues and concepts within the field of sport and exercise psychology. Focus is placed on creating knowledge of the essential skills necessary to successfully fulfil the role of a sport and exercise psychology practitioner. Emphasis is also placed on creating an understanding of the work of a practitioner in different performance environments. Philosophy of practice is considered alongside ethical guidelines and BASES Code of Conduct.
Contemporary Issues in Biomechanics – 20 credits
The aim of this module is to apply the fundamental biomechanical principles and skills developed in previous biomechanics modules to real world contemporary issues within the field of biomechanics. You will be introduced to more advanced analyses of isolated and complex systems and will develop a critical appreciation of theoretical constructs and analytical techniques. To achieve this, you will design and conduct biomechanical assessments and evaluate the workings from data collected to inform strategies to enhance performance, improve quality of life or reduce injury risk. You will evaluate evidence relating to contemporary issues in biomechanics to develop robust scientific reasoning and appreciation of limitations within specific fields of investigation. As such, the module will provide you with the theoretical knowledge and practical competencies required to work within both field and laboratory-based settings within sport and exercise biomechanics.

Optional modules

Choose one of the following two:

Coaching Applied Strength and Conditioning – 20 credits
The aim of this module is to introduce you to the professional knowledge and skills, development pathway, and employment opportunities of a strength and conditioning coach. You will develop the knowledge and skills required to coach fundamental strength and conditioning activities, as well as effectively plan and implement strength and conditioning programmes designed to improve performance-oriented goals.
Nutrition in Sport and Exercise – 20 credits
Over the last 30 years sports nutrition has attracted ever increasing attention. Given that it plays such a crucial role in an athlete's preparation, performance and recovery this interest is likely to continue to grow. The aim of this module is to provide a scientific basis for sports nutrition that covers the background principles and rationale for current nutritional guidelines for athletes. The main findings of both classic and contemporary research studies will be reviewed and their limitations critiqued. The module will also involve critically reviewing the effectiveness and potential mechanisms of action of the latest and / or most popular supplements.
We regularly review our course content, to make it relevant and current for the benefit of our students. For these reasons, course modules may be updated.
---
How you'll learn
You will engage in a number of innovative teaching and learning approaches in face-to-face lectures, workshops, tutorials and practical sessions.
In addition, you will be required to engage in a range of self-directed tasks supported by our virtual learning environment – these are aimed at developing independent learners. A range of teaching and learning strategies such as flipped classroom sessions, gamified classroom sessions, assessment for learning, discussion boards, technology enhanced learning, storyboarding, debates, collaborative learning sets and a range of other techniques to allow you to actively engage in and reflect on your learning. This approach aims to foster creativity, innovation, deeper learning, improved motivation, increased curiosity and improved attainment.
---
Teaching contact hours
Depending on the year of study you will typically have between 9-18 hours of structured weekly teaching and learning hours which may include activities such as workshops, laboratories, online tutorials, seminars and lectures. This will be supported by a weekly course programme hour with your tutors. In addition, you will be expected to undertake around 18 hours of self-directed study each week.
As an innovative and enterprising institution, the university may seek to utilise emerging technologies within the student experience. For all courses (whether on-campus, blended, or distance learning), the university may deliver certain contact hours and assessments via online technologies and methods.
In response to the COVID-19 pandemic, we are prepared for courses due to start in or after the 2023/2024 academic year to be delivered in a variety of forms. The form of delivery will be determined in accordance with Government and Public Health guidance. Whether on campus or online, our key priority is staff and student safety.
---
Assessment
This course will be assessed using a variety of methods which could vary depending upon the module. Assessment methods include:
Phase tests
Essays
Group work
Presentations
Reports
Projects
The Coventry University Group assessment strategy ensures that our courses are fairly assessed and allows us to monitor student progression towards the achieving the intended learning outcomes. Assessments may include exams, individual assignments or group work elements.
---
International experience opportunities
Our international placement option allows a full-year work placement, which can be taken abroad, or you can undertake a study year abroad2. The university runs several schemes to allow you periods of overseas study or work experience.
The School of Life Sciences has current research links with Canada, Brazil and Australia, and students may have the opportunity to progress to postgraduate study with these collaborators. Teaching staff also ensure that they bring their internationally rated research expertise into their teaching. You will also have opportunities to challenge yourself in a range of community and academic projects, both locally and internationally. These international opportunities include collaborative online learning with students at established overseas partner universities and field trips in which you will work within a team to plan and deliver sporting events (subject to availability).
Please note that all international experience opportunities may be subject to additional costs, competitive application, availability and meeting applicable visa and travel requirements are therefore not guaranteed2.
There are opportunities to get experience through placements that staff are able to provide with their links, which will give a variety of experiences and develop skill sets required during your job searches.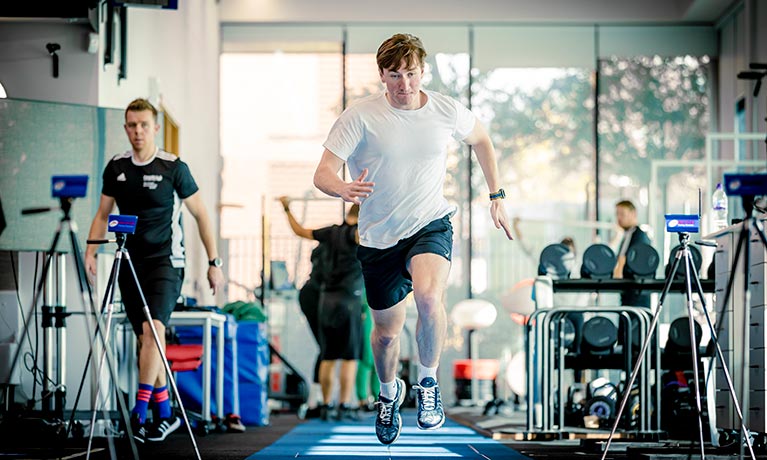 ---
Entry requirements
Typical offer for 2023/24 entry.
---
Fees and funding
2023/24 Tuition fees
Student
Full-time
Part-time
UK, Ireland*, Channel Islands or Isle of Man
£9,250 per year
Not available
EU
£9,250 per year with EU support bursary**
£18,300 per year without EU support bursary**
Not available
International
£18,300 per year
Not available
If you choose to do a work placement, you should consider travel and living costs to cover this. There is also a tuition fee of £1,250 that will cover your academic support throughout your placement year.
For advice and guidance on tuition fees and student loans visit our Undergraduate Finance page and see The University's Tuition Fee and Refund Terms and Conditions.
We offer a range of International scholarships to students all over the world. For more information, visit our International Scholarships page.
Tuition fees cover the cost of your teaching, assessments, facilities and support services. There may be additional costs not covered by this fee such as accommodation and living costs, recommended reading books, stationary, printing and re-assessments should you need them. Find out what's included in your tuition costs.
The following are additional costs not included in the fees3:
Any optional training course and assessment fee to gain related qualifications
Any optional overseas visits and field trips: £400+ per trip
*Irish student fees
The rights of Irish residents to study in the UK are preserved under the Common Travel Area arrangement. If you are an Irish student and meet the residency criteria, you can study in England, pay the same level of tuition fees as English students and utilise the Tuition Fee Loan.
**EU support bursary
Following the UK's exit from the European Union, we are offering financial support to all eligible EU students who wish to study an undergraduate or a postgraduate degree with us full-time. This bursary will be used to offset the cost of your tuition fees to bring them in-line with that of UK students. Students studying a Degree with a Foundation Year with us are not eligible for the bursary.
How do you know if you need to pay UK or international tuition fees?

We carry out an initial fee status assessment based on the information you provide in your application. Your fee status determines your tuition fees, and what financial support and scholarships may be available to you. The rules about who pays UK (home) or international (overseas) fees for higher education courses in England are set by the government's Department for Education. The regulations identify all the different categories of student who can insist on paying the home rate. The regulations can be difficult to understand, so the UK Council for International Student Affairs (UKCISA) has provided fee status guidance to help you identify whether you are eligible to pay the home or overseas rate.

If you meet all the criteria required by any one category, including any residence requirements, your institution must charge you the home rate. You only need to find one category that you fit into.
---
Facilities
This course is delivered at Coventry University main campus, primarily in the Alison Gingell Building.
You will benefit from the outstanding facilities for sport and exercise sciences in the purpose built Alison Gingell building, including extensive sport and exercise science laboratories, gait analysis track and environmental chamber4.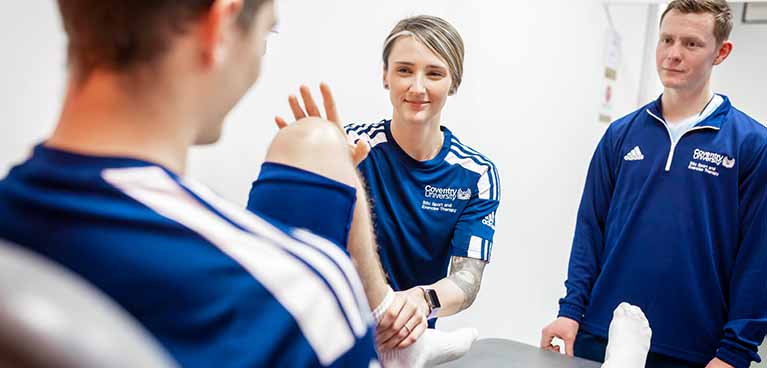 Sports Therapy Clinic
The Sports Therapy Clinic is run by final-year Sports Therapy students under the supervision of qualified staff, with second-year students providing a supervised massage clinic twice a week.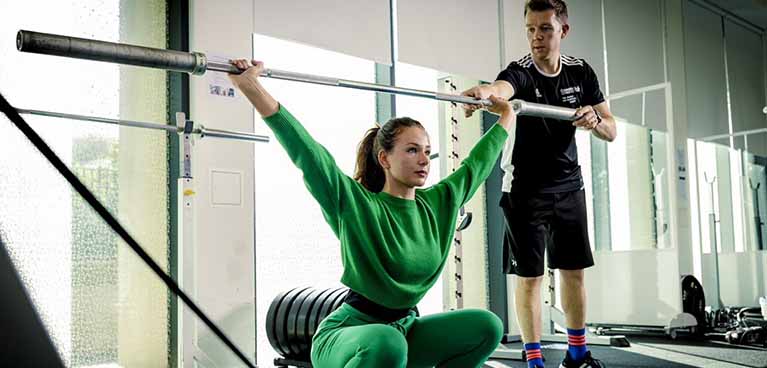 Strength and conditioning suite
Our multi-purpose suite is equipped with multiple Olympic lifting platforms, a 20m gait analysis track, an anti-gravity treadmill and a 3D motion capture system.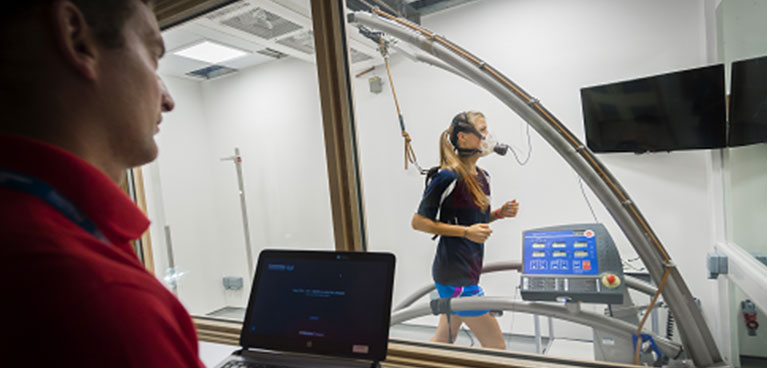 Environmental chamber
Our environmental chamber helps us to test the effects of a wide range of environmental conditions, such as temperature and barometric pressure, on the human body.
---
Careers and opportunities
The multi-disciplinary and applied nature of this degree course aims to prepare you for a potential future career in sport or exercise, including scientific support, exercise training, health promotion and rehabilitation.
On successful completion, you will be able to:
Demonstrate the key skills of a sport and exercise scientist: reflective practice; evidence-based practice; interdisciplinary and multidisciplinary practice; generic and specialised practical skills; health and safety (e.g. good laboratory practice) and ethical considerations.
Research, critique and present scientific information to scientific and other recipients.
Demonstrate problem solving and apply scientific information.
Design and implement scientific investigations, including data collection, analysis and interpretation.
The leisure industry is a major employer in the UK and many of our previous graduates have gone into managerial and service delivery roles in leisure and health centres, as well as teaching and research. Graduates who are more interested in the medical and health applications of exercise science can choose to go on to work within cardiac and other rehabilitation teams within the NHS, or with local councils within sports development or exercise for health schemes.
Where our graduates work
Some of our previous graduates have gone on to work with sports teams including Coventry City FC and British Cycling.
Further study
We have a range of postgraduate courses that graduates would be well prepared to progress onto, enabling them to gain specialist skills relating to development of teaching, sporting potential or lifelong physical activity. PGCE courses allow entry to teaching careers and our more specialist MSc programmes in sport provide opportunities for graduates to develop skills in a more specific area of study.
I cannot recommend doing a placement enough - it is so worth doing. I have enhanced my professional development, made contacts for life, built up my CV and made some unforgettable memories too. I have learnt a great deal and my professional skillset has developed significantly.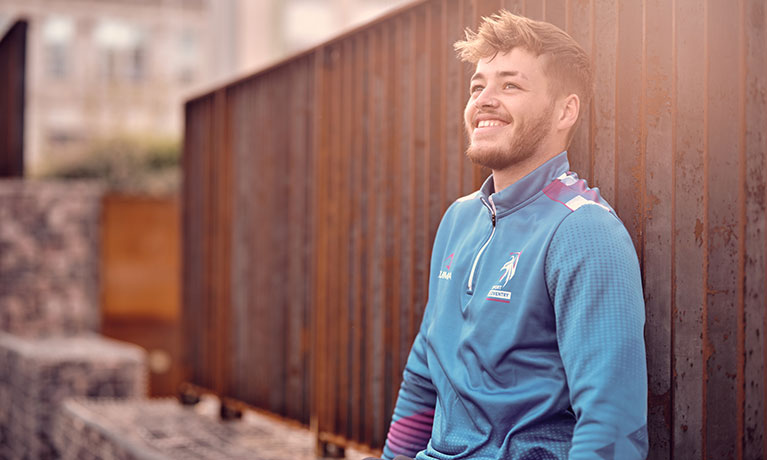 ---
How to apply
UK students

Full-time students applying to start in September 2023 can apply for this course through UCAS from 6 September 2022. Read our application pages to find out your next steps to apply.

Part-time students should apply directly to the university.

---

If you'd like further support or more information about your course get in touch with us today.

International students

International codes:
HLSU245

Full-time students applying to start in September 2023 should apply directly to the university.

How to apply

For further support for international applicants applying for an undergraduate degree view our International hub.

You can also download our International guide which contains lots of useful information about our courses, accommodation and tips for travel.

---

Get in touch with us today for further advice and guidance.
Disclaimers

Coventry University together with Coventry University London Campus, CU Coventry, CU London, CU Scarborough and Coventry University Online come together to form part of the Coventry University Group (the "University") with all degrees awarded by Coventry University.

1Accreditations

The majority of our courses have been formally recognised by professional bodies, which means the courses have been reviewed and tested to ensure they reach a set standard. In some instances, studying on an accredited course can give you additional benefits such as exemptions from professional exams (subject to availability, fees may apply). Accreditations, partnerships, exemptions and memberships shall be renewed in accordance with the relevant bodies' standard review process and subject to the university maintaining the same high standards of course delivery.

2UK and international opportunities

Please note that we are unable to guarantee any UK or International opportunities (whether required or optional) such as internships, work experience, field trips, conferences, placements or study abroad opportunities and that all such opportunities may be subject to additional costs (which could include, but is not limited to, equipment, materials, bench fees, studio or facilities hire, travel, accommodation and visas), competitive application, availability and/or meeting any applicable travel COVID and visa requirements. To ensure that you fully understand the visa requirements, please contact the International Office.

3Tuition fees

The University will charge the tuition fees that are stated in the above table for the first Academic Year of study. The University will review tuition fees each year. For UK (home) students, if Parliament permit an increase in tuition fees, the University may increase fees for each subsequent year of study in line with any such changes. Note that any increase is expected to be in line with inflation.

For International Students, we may increase fees each year but such increases will be no more than 5% above inflation. If you defer your course start date or have to extend your studies beyond the normal duration of the course (e.g. to repeat a year or resit examinations) the University reserves the right to charge you fees at a higher rate and/or in accordance with any legislative changes during the additional period of study.

4Facilities

Due to COVID-19, some facilities (including some teaching and learning spaces) and some non-academic offerings (particularly in relation to international experiences), may vary from those advertised and may have reduced availability or restrictions on their use.

Student Contract

By accepting your offer of a place and enrolling with us, a Student Contract will be formed between you and the university. A copy of the 2023/24 contract can be found here. The Contract details your rights and the obligations you will be bound by during your time as a student and contains the obligations that the university will owe to you. You should read the Contract before you accept an offer of a place and before you enrol at the university.
---
---