Sport and Exercise Psychology BSc (Hons)
Study level:

Undergraduate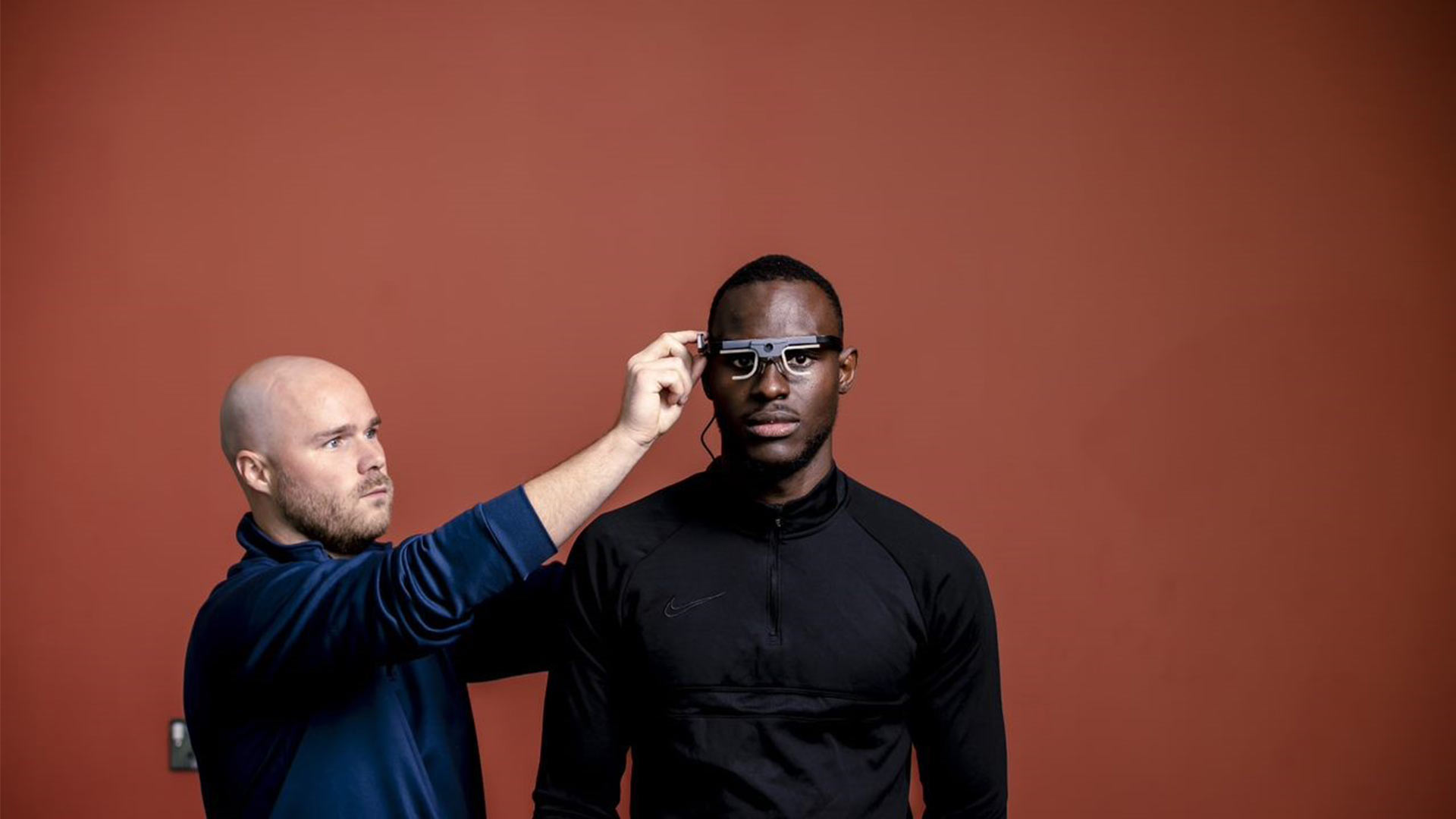 This distinctive course demonstrates applications of psychology to sport, exercise and broader global contexts.
Location
Coventry University (Coventry)
Study mode
Full-time
Sandwich
Duration
3 years full-time
4 years sandwich
Start date
September 2023
January 2024
---
Course overview
The aim is to provide a holistic understanding of psychological perspectives and their real-life application to sport and exercise environments (e.g. physical activity to promote mental health).
The course includes theory, research, and applications of psychological perspectives, methods, and interventions in global contexts of sport and exercise. This is supplemented by the development of professional levels of transferable, practical and cognitive skills. The aim is to enable graduates to attain the skills and knowledge to confidently progress to their chosen career path in an international arena.  
You will develop critical awareness and understanding of the core BPS (British Psychological Society) curriculum. A thematic approach includes specialised and contemporary content across a range of sport and exercise settings e.g., perspectives in sport and exercise, from the origins to future sport and exercise psychology, multiagency sport and exercise psychology, applied sport and exercise psychology, neuropsychology in sport and exercise. mental health and wellbeing, psychology of popular culture, professional practice.
The course provides a broad and varied educational experience to optimise learning and engage you in experiential learning across a range of international contexts.
The course also includes methodological and analytical research skills to conduct ethical scientific investigations in psychology.

Joint Top Modern University for Career Prospects
Guardian University Guide 2021 and 2022

5 QS Stars for Teaching and Facilities
QS Stars University Ratings

Top 5 UK Student City (Coventry)
QS Best Student Cities Index 2023
Why you should study this course
You will have the opportunity to gain a critical appreciation of how forensic psychology can be applied to real world questions, cross-cultural and diverse situations across global contexts
Focus on employability: developing transferable, practical and cognitive skills (e.g., critical analysis, problem solving, and leadership) with the aim of putting you in an excellent position to secure postgraduate education or employment in an increasingly competitive graduate education and job market.
Collaborative Online International Learning (COIL) projects enhances international awareness through multi-cultural communication and peer interaction at participating institutions (subject to availability)
Opportunities to participate in exciting field trips2 to a range of overseas destinations, which have previously included the United States.
Accreditation and professional recognition
The degree is accredited1 and recognised by the following bodies:

The British Psychological Society
This course is accredited1 and recognised by the British Psychological Society (BPS) for the 2023/2024 intake. If the accreditation of this course changes, we would seek to notify applicants and students as soon as possible. Current accreditation by the British Psychological Society means that as a graduate, provided you achieve at least a 2:2, you will be eligible for the Graduate Basis for Chartered Membership (GBC). Additional costs may apply. Please check with the membership body for details.
---
Lots of time available with the course's friendly and helpful teaching staff who are all enthusiastic in presenting an innovative range of content in a variety of engaging learning activities. The course has an interesting range of assignments that test more than just essay writing ability and provide students with a useful breadth of vocational skills.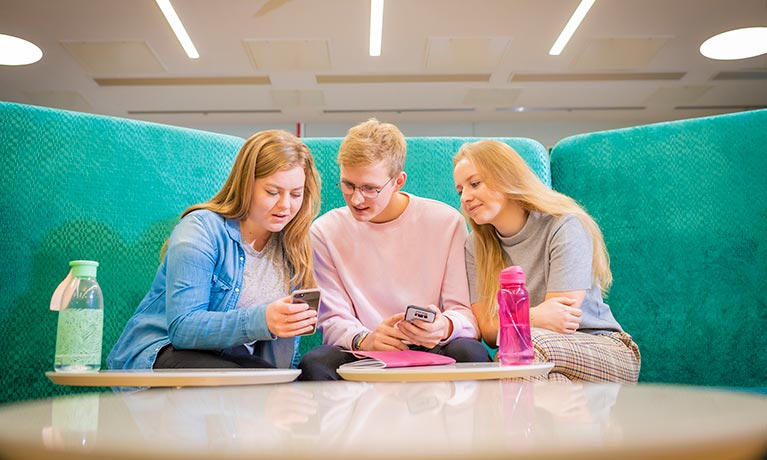 ---
This course has a common first year.
The common first year enables you to work alongside students doing similar courses to you, to widen your knowledge and exposure to other subject areas and professions. You will have the opportunity to collaborate with other students, so you can share your insights and experience which will help you to develop and learn.
If you discover an interest in a specific subject you have studied, upon successful completion of your first year, you could swap degrees with another course in your common first year (subject to meeting progression requirements).
Common first year courses:
Forensic Psychology BSc (Hons)
Psychology BSc (Hons)
Sport and Exercise Psychology BSc (Hons)
In the first year, the curriculum is shared across related Psychology courses allowing you to gain a broad grounding of psychological perspectives and research methods in the discipline before going on, in the second and third years, to specialist modules in sport and exercise psychology.
Modules
Professional Practice in Psychology - 20 credits

This module is designed to equip you with a range of essential academic and professional skills that are required to be a successful student and graduate employee. The module aims to develop your transferable skills, professional identity and understanding of reflective practice to facilitate your professional development.

Fundamental concepts in Psychology - 20 credits

This module aims to provide a thematic based approach to key concepts and theories within psychology. Themes, for example, include social identity, perceptual and cognitive development, context and culture, emotional development, interpersonal relationships and maladaptive behaviour.

Introducing Quantitative Research Methods - 20 credits

This module aims to provide an introduction to the various experimental and non-experimental research methodologies utilised by psychologists, as well as the basic descriptive and inferential statistics commonly used in psychological research. The module focuses on the skills and knowledge required to design, conduct, summarise, evaluate, and present psychological research.

Psychology and Popular Culture - 20 credits

This module aims to investigate how psychological research informs and is represented within popular culture. Content will be drawn from diverse contemporary topics such as politics, immigration, celebrity, criminal behaviours, public health campaigns, consumerism, racism, and ageing. 

Psychology of Mental Health and Wellbeing - 20 credits

The broad aim of this module is to provide you with an overview of key topics in the area of mental health and wellbeing, from a biological, psychological and cultural perspective. It will explore the different factors that contribute to poor mental health, by broadening your knowledge and understanding of mental health (e.g. stress, anxiety, depression, psychosis), and the interventions designed to treat them. It will also explore different aspects of wellbeing, (positive affect/mood, resilience, happiness and self-esteem), and interventions designed to promote it amongst the respective applied populations. 

Introducing Qualitative Research Methods - 20 credits

This module aims to introduce you to qualitative research methods and their application across applied areas of Psychology, Forensic and Sports and Exercise. You will have the opportunity to develop your understanding of how to design, conduct and report qualitative research using a variety of data collection methods and analytical techniques.
In year two you will develop more advanced knowledge and skills to do with culture, gender and sexuality, cyber psychology, the darker side of psychology, and research, among others.
Modules
Core Psychological Perspectives in Sport and Exercise - 20 credits

This module applies all the core domains of biological, social, cognitive, developmental psychology and individual differences to the context of sports and exercise. A subject-specific thematic approach will cover all the key areas of investigation in Sport and Exercise Psychology (SEP) including anxiety, arousal, and performance in sport (bio-cognitive), motivation (social-cognitive), group dynamics and team cohesion (social), children and seniors in exercise (developmental), personality (individual differences), moral psychology (social cognitive), injury (bio-psycho-social), and long term athletic/personal development (social developmental)

Psychology of Culture, Gender and Sexuality in Sport and Exercise Psychology - 20 credits

This module takes a critical and international perspective examining how culture, gender and sexuality are understood across different historical and cultural contexts within Sports and Exercise Psychology The module will introduce you to topics, debates, theories, qualitative methodologies and research evidence across diverse contexts. Namely, in the fields of feminist psychology (e.g. gender differences within sports); Lesbian, Gay, Bisexual, Trans and Queer (LGBTQ) psychology; social psychology (e.g. sex/gender prejudice roles in sports; team cohesion); developmental psychology (e.g. sexual and gender identity, parental/peer pressure linked to gendered sports); and biopsychology (e.g. biology of sex and sexual orientation, e.g. trans inclusion within sports). 

Applied Sport and Exercise Psychology - 20 credits

This module introduces the application of psychological theory and research to sports and exercise settings to facilitate health, wellbeing and performance. The areas of needs analyses, mental skills training, intervention implementation and sustainability will be covered in relation to the distinct contexts of sport and exercise.

Multiagency Sport and Exercise Psychology - 20 credits

The aim of this module is to apply the areas of Sport and Exercise Psychology (SEP) to broader areas of education, occupational, forensic, clinical, health, counselling, coaching and wider performance settings. Building on knowledge acquired in professional practice in psychology at level 4, this module will detail how the core perspectives of sport and exercise psychology (SEP) (e.g biological, cognitive, social, developmental and individual differences), covered in semester 1, are relevant to a broader range of applied contexts. Stress, motivation, physical activity, social belonging, morality and personal development will all be associated with wellbeing and performance in the key areas of applied psychology. The cross contextual application of focal topics in SEP will be referenced within holistic models of practice that adopt multiple psychological perspectives and research areas.

The Origins and Future of Sport and Exercise Psychology - 20 credits

This module extends the perspectives module in semester 1 to consider: 1) historical 2) contemporary and 3) future developments in the area of Sport and Exercise Psychology (SEP). Past work in SEP contexts have adopted successive social, cognitive, biological, developmental, and individual difference perspectives to the study of SEP. Whilst the discipline has adopted mainstream psychological perspectives to the context of sports and exercise, the current theory and research is constrained by its origins. Students studying the module will critically examine past strengths and limitations of SEP theory, research and applications, as well as how SEP has drawn from mainstream psychology to inform future growth of the field.

Research Methods and Project Planning - 20 credits

This module provides you with the opportunity to gain an understanding of how to conduct, report and interpret a range of statistical tests using data associated with complex experimental and correlational designs. This module also aims to develop your ability to plan psychological research projects and guide you through the fundamental processes involved in developing and disseminating a research proposal (e.g. conceptual, methodological, and ethical considerations; quantitative and/or qualitative methods application).
There's no better way to find out what you love doing than trying it out for yourself, which is why a work placement2 can often be beneficial. Work placements usually occur between your second and final year of study. They're a great way to help you explore your potential career path and gain valuable work experience, whilst developing transferable skills for the future.
If you choose to do a work placement year, you will pay a reduced tuition fee3 of £1,250. For more information, please go to the fees and funding section. During this time you will receive guidance from your employer or partner institution, along with your assigned academic mentor who will ensure you have the support you need to complete your placement.
Modules
UK Work Placement – 0 credits

This module2 provides you with an opportunity to reflect upon and gain experience for an approved placement undertaken during your programme. A placement should usually be at least 26 weeks or equivalent; however, each placement will be considered on its own merits, having regard to the ability to achieve the learning outcomes.

International Study/Work Placement  – 0 credits

This module2 provides you with an opportunity to reflect upon and gain experience for an approved international study/work placement undertaken during your programme. A work/study placement should usually be at least 26 weeks or equivalent; however, each placement will be considered on its own merits, having regard to the ability to achieve the learning outcomes.
Year three aims to bring you to the level to enter the world of work by consolidating your knowledge and skills from year one and two. In your final year you will complete an empirical research project, focused on a topic of your choosing, under the supervision of a research-active member of staff. Optional modules* in the final year allow you to tailor your own learning experience to the knowledge and interests you have developed so far.
Modules
Project Design and Ethics - 20 credits

This module starts the dissertation process where you use your knowledge of research methods and theory to design a supervised independent research project to address an appropriate psychological research question. You will develop an understanding of CU, HCPC and BPS Ethics and complete an online Coventry University research ethics application.

Independent Research Project - 20 credits

This module develops professional standards that equip you with key skills to conduct and report an independent piece of empirical research. This module also enables you to develop a critical understanding of psychological research methodology.

Becoming a Sport and Exercise Psychologist - 20 credits

This module is designed to equip you with a range of essential personal and professional skills that are required to be a successful student and graduate employee. It will support the development of several skills such as researching the field; inquiry-based learning; active learning; writing and speaking fluently; working in groups and independently; reflecting upon your work; problem-solving; and presenting your work both orally and in writing.

Optional modules

You can choose 3 optional modules from the below (two in semester 1 and one in semester 2):

Addictive Behaviours - 20 credits
This module aims to further your knowledge of key topic areas in the domain of psychopharmacology. Psychopharmacology aims to develop your understanding of the interrelationship between drugs, psychology and behaviour. The module will also explore the use of drugs as tools to develop models of psychopathology, drugs as treatments for behavioural disorders, drugs as substances of abuse and the major psychotropic drug classifications. The module will draw upon several areas of psychology (e.g. cognitive, social, biological approaches) to explain the aetiology of addictive behaviour (e.g., gambling addiction, exercise addiction, internet addiction, substance misuse) in different contexts (e.g. clinical, health, forensic, sport).
Child and Educational Psychology - 20 credits
The module introduces you to disorders affecting development in pre-school and childhood through to adolescence and early adulthood. You are introduced to both assessment and remediation of difficulties within a classroom context. They are also introduced to broader theoretical and practical issues relating to special educational needs such as comorbidity, labelling, stigma and inclusion, across psychological, forensic and sports and exercise contexts.
Advanced Applied Sport and Exercise Psychology - 20 credits
This module aims to further understanding of applied sport and exercise psychology in performance enhancement, physical activity adherence and health promotion and its wider application to mental health and wellbeing. You will critically analyse applied sport and exercise psychology delivery frameworks and practices with an outline of the stages involved in meeting clients, building rapport, conducting a needs analyses, counselling and psychological techniques with long term support of athletes, exercisers, and general practitioner referrals. Contemporary applications and interventions are evaluated from a broad range of theory, research and past practices. 
Aggression and Violent Behaviour - 20 credits
This module will introduce key theoretical explanations of aggression and violence within different contexts (e.g. mental health hospitals; prisons; intimate relationships). You will integrate mainstream psychological theories across the core areas of psychology (i.e. developmental, social, biological, cognitive) to build an understanding of how aggression and violence can explain deviant/criminal behaviours and interpersonal conflict within different situations and professional relationships.
Counselling Psychology - 20 credits
The module aims to introduce you to the broader concepts within Counselling Psychology and specifically you will gain an understanding of the key theoretical explanations and how to implement these in practice with diverse clients (e.g. Cross-Cultural Counselling, Sports Performers, Former Athletes, Victims and Ex-offenders).
Neuropsychology in Sport and Exercise - 20 credits
This module builds on the biological and cognitive approaches to Psychology introduced in the first year (Fundamental Concepts) and second year modules (Core Perspectives). It introduces more contemporary, complex, and specific neural mechanisms of cognitive and affective processes in typical sporting and motor learning context. A further aim is to refine the ability to seek out and critically evaluate published scientific reports on current research in the areas of neuropsychology and sport. The module seeks to develop an appreciation of neurological mechanisms underlying human thinking, feeling, and behaviour with a particular focus on athletes, motor learning and control. You will engage with the emerging critical issues within neuropsychology and evaluate a range of factors that influence human, and particularly athletic performance. You will also gain a practical understanding of neuroimaging techniques and their application to sport and exercise. The assessment is a neuroimaging research proposal based on a typical grant proposal.

*Optional module choices are subject to change in any given year
We regularly review our course content, to make it relevant and current for the benefit of our students. For these reasons, course modules may be updated.
---
How you'll learn
This course is taught using a mixture of lectures, group seminars and practical, 'hands-on' skills workshops. Core course content will be delivered during the lectures, while seminars and workshops offer opportunities for you to explore topics more independently, receive guidance on coursework assignments, begin to apply your knowledge and develop your academic and transferable skills.
You will have the opportunity to take part in the design, conduct and analysis of psychological experiments, and spend time working collaboratively on group projects with other students. In addition, your Professional and Personal Tutor (PPT) will be available for one-to-one bookable meetings throughout every semester (subject to availability) and will review and discuss your progress and continual personal development. Outside of contact time, your personal study hours will be guided by materials posted on your module web pages.
Work experience and field trip opportunities2 are also an integral part of the course. We aim to arrange international field trips each year for students at all levels of our undergraduate Psychology courses2.
---
Teaching contact hours
At Level 4, students will receive a minimum of 12 hours on campus synchronous hours and a minimum of 3 hours of online synchronous hours per week. This delivery pattern is mirrored at Level 5. During Level 6, students will receive a minimum of 9 on-campus hours and 3 online synchronous hours. Within these contact hours across the levels there will be approximately a minimum of 5 hours lectures and 5 hours of seminars/workshops.
Part of university life is undertaking self-directed learning. During a typical week you will have time that allows you to work independently to apply the skills and knowledge you have learnt in taught or facilitated sessions to your projects or assignment briefs. This self-directed learning allows you to use your research skills, consolidate your knowledge or undertake collaborative group work. You will be expected to undertake significant self-directed study which will vary depending on the demands of individual modules. During Level 4 this is approximately 125 hours per module, Level 5 is approximately 114 hours per module, and 156 hours per module during Level 6.
As an innovative and enterprising institution, the university may seek to utilise emerging technologies within the student experience. For all courses (whether on-campus, blended, or distance learning), the university may deliver certain contact hours and assessments via online technologies and methods.
---
Assessment
This course will be assessed using a variety of methods which will vary depending upon the module.
Assessment methods include coursework and phase tests that are delivered though reports, literature reviews, presentations (e.g., oral, poster, video), reflection, portfolios, short answer and multiple-choice tests.
The Coventry University Group assessment strategy ensures that our courses are fairly assessed and allows us to monitor student progression towards achieving the intended learning outcomes.
---
International experience opportunities
As well as offering a range of short international field trips, you also have the opportunity to complete the course over four years with a year spent studying abroad2. The university has links with over 20 institutions in Cyprus, France, Malta, Spain, Sweden and Turkey, as well as several other countries around the world. Courses are largely taught in English, but there are opportunities to learn and attend courses in a foreign language.
You may also have the opportunity to present at international conferences and/or collaborate with students from other institutions within the international arena on specified COIL (Collaborative Online International Learning) projects (subject to availability).
The course is suited to you if you wish to gain an excellent grounding in theory, research, and innovative application of Sport and Exercise Psychology. You will understand the why and how of human behaviours by investigating people's thoughts, feelings and behaviours using psychological theories and methodologies that are relevant to sport and exercise participants. Knowledge and critical analysis of theory and research is supplemented with practical skills, such as quantitative and qualitative data collection, analysis, interpretation as well as a broad range of transferable employability skills.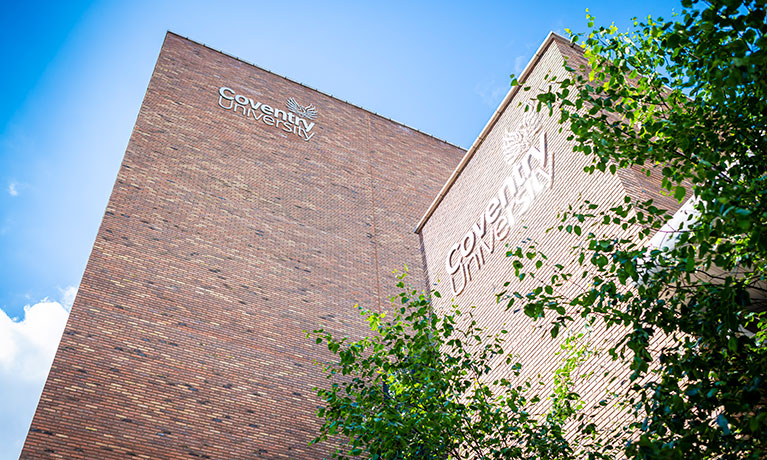 ---
Entry requirements
Typical offer for 2023/24 entry.
---
Fees and funding
2023/24 tuition fees.
Student
Full-time
Part-time
UK, Ireland*, Channel Islands or Isle of Man
£9,250 per year
Not available
EU
£9,250 per year with EU support bursary**
£18,300 per year without EU support bursary**
Not available
International
£18,300 per year
Not available
If you choose to do a work placement2, you should consider travel and living costs to cover this. There is also a tuition fee3 of £1,250 that will cover your academic support throughout your placement year.
For advice and guidance on tuition fees and student loans visit our Undergraduate Finance page and see The University's Tuition Fee and Refund Terms and Conditions.
We offer a range of International scholarships to students all over the world. For more information, visit our International Scholarships page.
Tuition fees cover the cost of your teaching, assessments, facilities and support services. There may be additional costs not covered by this fee such as accommodation and living costs, recommended reading books, stationery, printing and re-assessments should you need them. Find out what's included in your tuition costs.
The following are additional costs not included in the tuition fees:
Any optional overseas field trips or visits: £400+ per trip.
Any costs associated with securing, attending or completing a placement (whether in the UK or abroad)
*Irish student fees
The rights of Irish residents to study in the UK are preserved under the Common Travel Area arrangement. If you are an Irish student and meet the residency criteria, you can study in England, pay the same level of tuition fees as English students and utilise the Tuition Fee Loan.
**EU support bursary
Following the UK's exit from the European Union, we are offering financial support to all eligible EU students who wish to study an undergraduate or a postgraduate degree with us full-time. This bursary will be used to offset the cost of your tuition fees to bring them in-line with that of UK students. Students studying a Degree with a Foundation Year with us are not eligible for the bursary.
How do you know if you need to pay UK or international tuition fees?

We carry out an initial fee status assessment based on the information you provide in your application. Your fee status determines your tuition fees, and what financial support and scholarships may be available to you. The rules about who pays UK (home) or international (overseas) fees for higher education courses in England are set by the government's Department for Education. The regulations identify all the different categories of student who can insist on paying the home rate. The regulations can be difficult to understand, so the UK Council for International Student Affairs (UKCISA) has provided fee status guidance to help you identify whether you are eligible to pay the home or overseas rate.

If you meet all the criteria required by any one category, including any residence requirements, your institution must charge you the home rate. You only need to find one category that you fit into.
---
Facilities
This course is taught at Coventry University's main campus.
Specialist teaching facilities include light and dark multisensory laboratories, 'mock' prison cells, an observation suite, counselling rooms which allows you to experience the application of psychology in different contexts.
Specialist software, such as Gorilla, Opensesame experiment builder, E-Prime, SPSS statistical analysis, Pinnacle Studio and NVIVO to develop your digital fluency.
EEG (electroencephalogram), eye tracking and Virtual Reality Headsets allow you to understand and experience the neuro cognitive aspects of human behaviour in different situations.
---
Careers and opportunities
Our courses equip you with a range of skills and competencies that could set you apart from other graduates and make you attractive to potential employers (e.g., critical thinking, communication skills, leadership and creativity).
In addition, our 'Enhanced Skills in Psychology Scheme' runs alongside your degree and provides opportunities to develop your professional identity in areas such as interviewing skills, work experience and volunteering2. This enables you to submit competitive, professional applications and perform well in interview situations.
The course provides the necessary grounding to enable you to progress and be eligible to undertake further training to become a qualified psychologist pursuing a career in the community, for example, as an occupational, forensic or social psychologist; in mental wellbeing as a clinical or counselling psychologist; in physical wellbeing as a health, sport or neuropsychologist; working with children as a developmental or educational psychologist.
Our graduates are equipped with highly sought-after employability skills (e.g. transferable skills, analytical thinking, presentation skills) to embark on a career in applied psychological settings (e.g., mental health secure settings, rehabilitation centres); or complete one of our postgraduate degrees. However, the transferable skills you gain from your degree opens several options for career pathways. Our students have also become researchers, lecturers, teachers, administrators, managers and health and care professionals.
Where our graduates work
Many of our graduates have gone on to pursue postgraduate study (e.g., MSc, PhD, DClinPsy) and continued their work as practising psychologists (e.g., becoming Clinical, Forensic, Sport, Educational psychologists etc). Previous graduates have secured employment in applied and research institutions such as St Andrew's Health Care, Victim Support and the NHS. Other graduates have also been successful in gaining positions as teaching assistants, working in human resources, becoming research assistants, and using their digital literacy skills to support in meaningful interventions in hospitals and start-up companies looking for innovative thinking.
Students who successfully complete their BSc (hons) Psychology degree with a minimum 2:2 award will normally be eligible for most MSc Applied Psychology programmes at Coventry University (e.g., MSc Forensic Psychology, MSc Health Psychology, MSc Applied Psychology, MSc Business and Organisational Psychology) and other institutions with related courses.
Students arrived at the club with an open mind as to what Bedworth United Ladies had to offer and what impact they could make to our squad, mainly the development team. With a difficult task in hand with limited numbers and a few people now always open to change, the students did an exceptional job at engaging the players and helping them think about how their psychological mindset would change their footballing experience. They were both always on time and respondent to messages when asked if available. The students were dedicated and committed to a challenging voluntary role. We would say to anyone looking for support services for their clubs to look no further that the university who have a high quality of provision for student placements and continued support throughout the whole process.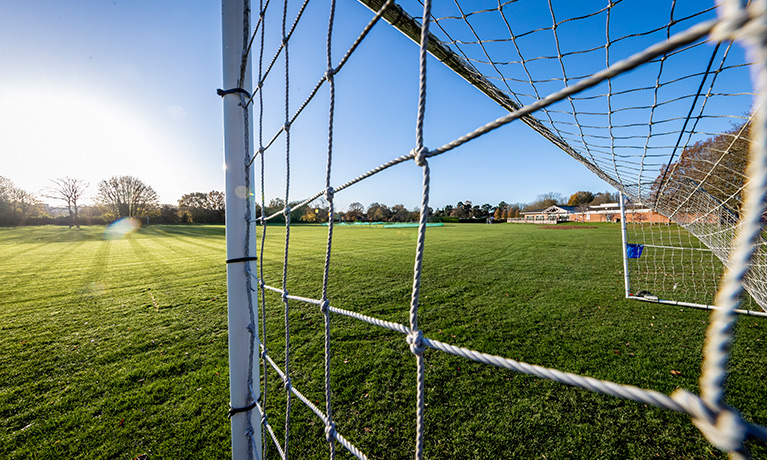 ---
How to apply
UK students

Full-time students applying to start in September 2023 can apply for this course through UCAS from 6 September 2022. Read our application pages to find out your next steps to apply.

Part-time students should apply directly to the university.

---

If you'd like further support or more information about your course get in touch with us today.

International students

International codes:
HLSU265

Full-time students applying to start in September 2023 should apply directly to the university.

How to apply

For further support for international applicants applying for an undergraduate degree view our International hub.

You can also download our International guide which contains lots of useful information about our courses, accommodation and tips for travel.

---

Get in touch with us today for further advice and guidance.
Disclaimers

Coventry University together with Coventry University London Campus, CU Coventry, CU London, CU Scarborough and Coventry University Online come together to form part of the Coventry University Group (the "University") with all degrees awarded by Coventry University.

1Accreditations

The majority of our courses have been formally recognised by professional bodies, which means the courses have been reviewed and tested to ensure they reach a set standard. In some instances, studying on an accredited course can give you additional benefits such as exemptions from professional exams (subject to availability, fees may apply). Accreditations, partnerships, exemptions and memberships shall be renewed in accordance with the relevant bodies' standard review process and subject to the university maintaining the same high standards of course delivery.

2UK and international opportunities

Please note that we are unable to guarantee any UK or International opportunities (whether required or optional) such as internships, work experience, field trips, conferences, placements or study abroad opportunities and that all such opportunities may be subject to additional costs (which could include, but is not limited to, equipment, materials, bench fees, studio or facilities hire, travel, accommodation and visas), competitive application, availability and/or meeting any applicable travel COVID and visa requirements. To ensure that you fully understand the visa requirements, please contact the International Office.

3Tuition fees

The University will charge the tuition fees that are stated in the above table for the first Academic Year of study. The University will review tuition fees each year. For UK (home) students, if Parliament permit an increase in tuition fees, the University may increase fees for each subsequent year of study in line with any such changes. Note that any increase is expected to be in line with inflation.

For International Students, we may increase fees each year but such increases will be no more than 5% above inflation. If you defer your course start date or have to extend your studies beyond the normal duration of the course (e.g. to repeat a year or resit examinations) the University reserves the right to charge you fees at a higher rate and/or in accordance with any legislative changes during the additional period of study.

4Facilities

Due to COVID-19, some facilities (including some teaching and learning spaces) and some non-academic offerings (particularly in relation to international experiences), may vary from those advertised and may have reduced availability or restrictions on their use.

Student Contract

By accepting your offer of a place and enrolling with us, a Student Contract will be formed between you and the university. A copy of the 2023/24 contract can be found here. The Contract details your rights and the obligations you will be bound by during your time as a student and contains the obligations that the university will owe to you. You should read the Contract before you accept an offer of a place and before you enrol at the university.
---
---