Course code:
Study options:
3 years full-time
4 years full-time with study abroad / professional placement
Location:
---
Get in touch
For questions regarding study and admissions please contact us:
Course code:
Study options:
3 years full-time
4 years full-time with study abroad / professional placement
Location:
---
Get in touch
For questions regarding study and admissions please contact us:
Our world is shaped more so than ever before by images and the way in which they are made. This course, currently ranked 9th in the UK for Film Production & Photography (Guardian University Guide 2021) aims to help you understand the complexities of visual communication and produce graduates who stand out for their creativity, professionalism and critical understanding of the photographic medium.
Our continually evolving course is directly informed by input from the world's leading photographers, editors and curators.  Through a dynamic programme of study, we will work with you to develop your individual creative ability, technical skills, critical knowledge and professional experience, to establish a career using photography as a tool for creative expression and visual communication. 
Why Coventry University?
An award-winning university, we are committed to providing our students with the best possible experience. We continue to invest in both our facilities and our innovative approach to education. Our students benefit from industry-relevant teaching, and resources and support designed to help them succeed. These range from our modern library and computing facilities to dedicated careers advice and our impressive Students' Union activities.
COVID-19
The University may deliver certain contact hours and assessments via emerging online technologies and methods across all courses. In response to the Covid-19 pandemic, we are prepared for courses due to start in or after the 2020/2021 academic year to be delivered in a variety of forms. The form of delivery will be determined in accordance with Government and Public Health guidance. Whether on campus or online, our key priority is staff and student safety.
Due to the ongoing restrictions relating to Covid-19, some facilities (including some teaching and learning spaces) and some non-academic offerings (particularly in relation to international experiences), may vary from those advertised and may have reduced availability or restrictions on their use.
Global ready
An international outlook, with global opportunities
Employability
Career-ready graduates, with the skills to succeed
Teaching Excellence
Taught by lecturers who are experts in their field
Course essentials
A degree which offers you more, at no extra cost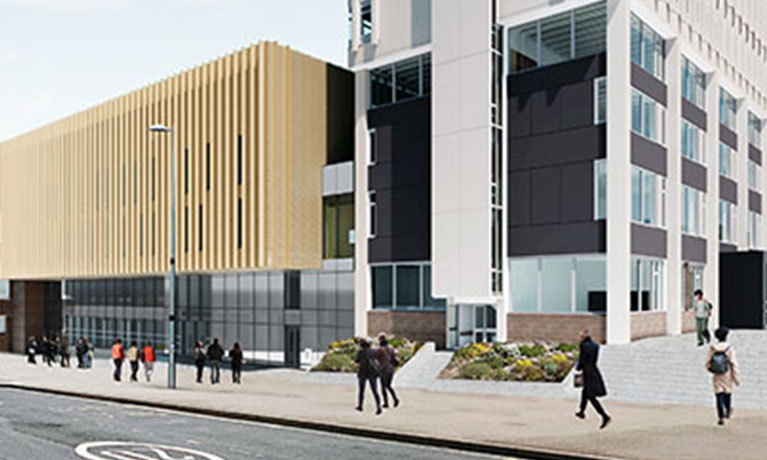 We are currently in the process of a major redevelopment of our Faculty of Arts and Humanities buildings. The building will be open to the public as well as students, and will feature an expansive gallery space.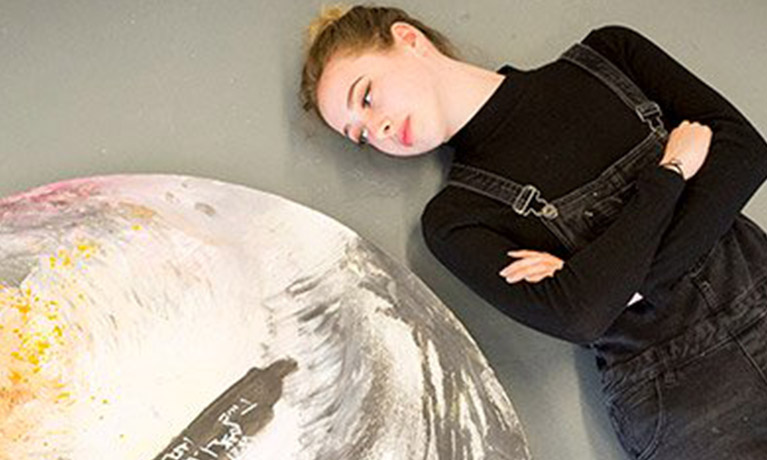 We hope that you are all staying safe in these uncertain times. Creative activities can really help fill the days, while we are spending more time at home and we have some ideas to keep you busy.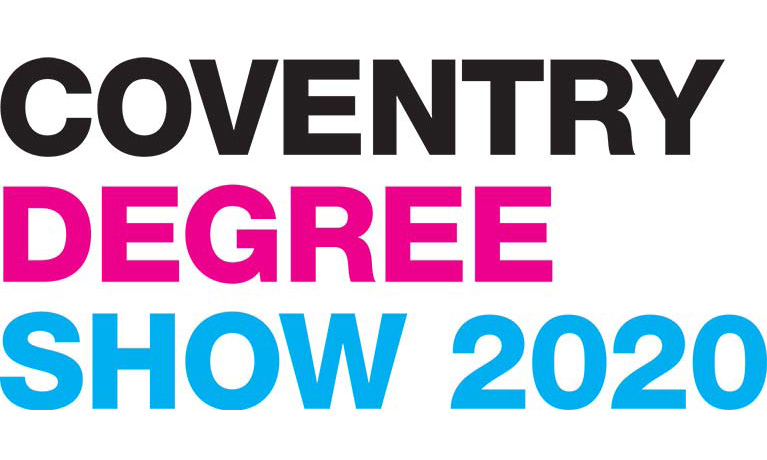 Visit our online degree show where we have brought together the work of over 500 students.




What our alumni say...
My class was very diverse, we had people working with photography in many different ways and we had the opportunity to explore things in the way we wanted to.
The course is designed to be highly motivating – the teaching and learning activities are conceived to have clear relevance to your future career. We will focus on the development of problem solving, reflective practice, critical thinking, technical and practical skills related to photographic practice.
From the outset, we will provide you with the opportunity to develop your technical skills and teach you to understand what it is to situate yourself within a professional photographic environment. We'll introduce you to wider thematic questions and encourage critical thinking about the medium to help to better equip you to think as an informed image-maker. You will be encouraged develop your understanding of visual communications within the context of different industries, ranging from fashion photography through to fine art.
Together, we will question and explore the latest developments in photography – recently this has included data mining, geotagging, gif making, glitching, distributed authorship, archives, hypertext navigation, collaborative photographic practices and much more.
Throughout the course, we invite the international photography community into our classroom (subject to availability), enabling you to engage directly with the industry. You'll work on projects on location and in the studio, developing high levels of competence using industry-standard cameras, lenses, lighting equipment and editing software in the digital darkrooms.
88%
of students are satisfied with the quality of the course
NSS, 2016
We regularly review our course content, to make it relevant and current for the benefit of our students. For these reasons, course modules may be updated.
9th
Our Film Production and Photography courses are ranked 9th by Guardian University Guide 2021
Ranked 9th in the UK for Film Production and Photography in the Guardian University Guide 2021, our highly-esteemed Photography degree is designed to create 'next generation' photographers – independent, creative, critical, adaptable and professional.
We aim to equip you with a critical understanding of contemporary photographic practice in its wider cultural, historical and professional contexts. We will work with you to help you to develop a high standard of technical and practical skills across a wide range of analogue and digital photography processes, and associated media equipment and platforms.
All of our current staff are experienced practitioners, who work across the industries of photography. They draw upon their knowledge, expertise and experience of working with photography in a variety of professional contexts, as editorial photographers, curators, writers, researchers, picture editors, archivist, and educators for organisations such as the National Portrait Gallery, The Photographers' Gallery, IC Visual Lab, Barbican Art Gallery, British Museum, Offprint, Photoworks, Artangel, Photofusion, Channel 4, Time Inc. and Conde Nast.
Using industry-standard equipment and software, you'll be taught in open photography classes where you can take advantage of contributions from our network of photographic experts from across the globe. In the past, this has included workshops, lectures, collaborative projects and online international learning projects, for example, with the Universidad de Europa de Madrid, Spain and Universitatea Nationala De Arte, Bucharest. On UK and international industry fieldtrips (subject to availability and additional costs), we will seek to introduce you to publishers, agencies, studios, galleries and museums, such as Belfast Exposed Photography, Museo del Prado Madrid, Museum of Modern Art New York, Source, Rope Press, Self-Publish Be Happy, Museum of London, Birmingham Museum and Art Gallery, Law Magazine, Aperture, Paris Photo, GRAIN and International Centre of Photography New York.
Our focus is on learning by doing, so you successfully graduate with the skills to immediately start a potentially successful career – 100% of our 2014/15 graduates were in work or further study after six months. Throughout your studies, we offer technical skill sessions and refreshers on anything from cyanotype darkroom printing to Adobe Photoshop. 
Current, excellent links within the industry, many of whom may provide employment, placements or professional guidance (subject to availability, application and additional costs), such as GRAIN, Photomonitor and Magnum Photos.
Taught by current staff whose work has been featured in the National Portrait Gallery, the Royal Academy of Arts, Tate Modern, British Museum, The Saatchi Collection, The Photographers' Gallery, Source, Photoworks, Photographies, The Sunday Times, The Telegraph, The Guardian, Red, Marie Claire, Southbank Centre London, Glamour, Channel 4, Spirit Square Center for the Arts North Carolina, PhotoIreland, Malmö Fotobiennal, Goa International Photography Festival, Les Recontres Arles Photographie, MAC Birmingham, and Jaipur Photography Festival.
Opportunity to participate in self-funded study trips abroad to places like New York, Paris, Barcelona, Dublin, and Madrid to visit key industry events which in the past have included Paris Photo and centres for photography like the International Centre of Photography New York, and participate in workshops and receive talks by industry experts. (subject to availability, application, meeting visa requirements and additional costs)
Well-stocked Media Loan Shop so you can borrow an extensive range of specialist, professional equipment, including digital medium format camera equipment, large format cameras, Bowens lighting, Canon and Nikon full frame digital SLRs and a full range of film cameras.
Regular speaker programme featuring esteemed experts which in the past have included John Blakemore, Susan Bright, Pete Brook, Lewis Bush, Elinor Carruci, Bruno Ceschel, Emma Critchley, Elizabeth Edwards, Paul Gaffney, Patricia Holland, Tom Hunter, Lucy Levene, Sian Macfarlane, Rebecca McClelland, Kate McMillan, David Moore, Christiane Monarchi, Jennifer Pattinson, Martin Pover, Alafuro Sikoki-Coleman, and Simon Terrill. (Speaker programme is subject to availability)
Strong track record of student success in national and international competitions, including the winner of the Master Photographers' Association Retoucher Award in 2014 and a finalist in the Association of Photographers' Student Awards in 2015. Other students have been selected for the prestigious showcase exhibition, New Art West Midlands 2016, or had work featured at the Pingyao Photography Festival in China in 2015.
100%
of students said staff were good at explaining things and gave detailed feedback on work (NSS 2016)
Our main study themes include: 
Histories and practices: You will be introduced to key debates, themes and histories relating to the photographic medium through exploration of a broad range of concepts, issues and ideas that have shaped critical thinking about photography, historically and in the present day. Developing your analytical skills through written and oral presentations, you will be given the opportunity to enhance your critical appreciation of issues related to your individual practice-based work.
Documents and fictions: The photograph as a document of the 'real' world, the apparent capabilities of images to show 'evidence' and the role of storytelling in photographic practices provide the areas of investigation. You will explore a number of traditions, approaches and genres, through workshops, assignments and formative feedback reviews that focus on technical, methodological and conceptual ways of working. The opportunity to study this area culminates with the proposal and development of an extended, coherent and considered body of work that will demonstrate critical appreciation of issues related to these key themes underpinning photography.
Digital photomedia: We will investigate the impact that emergent digital platforms – and associated protocols, standards, languages and software – have had on photography and traditional media, and the rise of new cultural forms. You will have the chance to explore various concepts, including issues of perception, the performance of embodiment, agency, citizenship, collective action, individual identity, time and spatiality.
Picturing the body: When creating depictions of the human form – whether this is the body of one's self or other people – questions of power, difference, identity and context may become particularly heightened. We will explore the photographic encounter between a photographer and their subject, and the various aesthetic, technical, methodological and ethical issues this can involve within a range of genres, contexts and themes, such as gender, science, identity, fashion, performance and anthropology.
Concepts and approaches:  We will explore contemporary debates around the interpretation of photographs and the construction of photographic meaning. The genres, contexts and practices in which photographs are produced and consumed are considered through a range of critical frameworks and themes, such as: space and place; death and photography; photography and cinema; psychoanalysis; photography and gender; and photography and nationhood.
Community, culture and identity: We examine the role of photography in perpetuating, interpreting or questioning notions of community, culture and identity in order to produce 'knowledge' or manufacture 'visual pleasure'. We will look at a wide variety of practices and contexts, ranging from official identification portraiture, the archive, fashion, advertising, the family album and online networks through to work that seeks to show situations or communicate ideas about the social, political and economic circumstances that shape human experience.
Photography and narrative: Focusing on technical, methodological and conceptual ways of working, we will explore a number of traditions, approaches and genres in which photography is used to document the 'real' world, show 'evidence' and tell stories.
The course normally lasts three years when studied full-time. Students successfully completing the first two years of the course can opt to take a Professional or International Enhancement module, spending a year out between the second and third years on placement or study abroad (subject to availability, competitive application, meeting visa requirements and additional costs).
Your personal tutor, who will be a member of the photography team, will review and discuss your progress with you and will be available for advice
Our teaching places an emphasis on experimentation, critical research, versatility and technical expertise. It is informed by staff practice and research in areas such as photobook publishing; documentary photography; collaborative photographic practices; socially-engaged practice, photography education; digital appropriation and expanded photography practices; the representation of death in contemporary culture; art and anthropology; the ethics and aesthetics of participation; photography and time; photography and cinema; community photography; the pedagogical turn of contemporary art; and photography and the archive.
We regularly invite speakers from industry or experts in the field, which in the past have included Laia Abril, Marcus Bleasedale, John Blakemore, Susan Bright, Pete Brook, David Campbell, Elinor Carucci, Bruno Ceschel, Emma Critchley, Chloe Dewe Mathews, Paul Gaffney, Dan Holdsworth, Aaron Huey, Barry Hughes, Tom Hunter, Ben Krewinkel, Chrystal Lebas, Carolyn Lefley, Lucy Levene, Graham Macindo, Rebecca McClelland, Kate McMillan, David Moore, Chino Otsuka, Jennifer Pattinson, Mark Power, Fred Ritchin, Simon Roberts, Michelle Sank, and Nicola Shipley. (Subject to availability).
This course will be assessed using a variety of methods which will vary depending upon the module. Assessment methods include practical or project work, coursework, essay, reports and presentations.
The Coventry University Group assessment strategy ensures that our courses are fairly assessed and allows us to monitor student progression towards the achieving the intended learning outcomes. Assessments may include exams, individual assignments or group work elements.
On successful completion, you will be equipped with the skills to:
Demonstrate technical skills relating to a wide range of analogue and digital photography, and associated media equipment, platforms and processes.
Apply your photography skills creatively to a brief to a high standard of aptitude, demonstrating the appropriate breadth and depth of conceptual development.
Apply creative solutions to a brief, using technical means and appropriate application of materials, processes and technologies to develop a coherent body of work that reflects the particular characteristics of your own creative perspective.
Conduct research into photography and its related applications and contexts through a process of creative experimentation, conceptual rigor and critical analysis.
Communicate themes and ideas about lens-based media clearly, analytically and comprehensively in visual, oral and written forms.
Apply critically informed knowledge of professional practice in photography, and the wider visual arts and media related fields.
Effectively organise and manage independent and collaborative projects and apply entrepreneurial skills in dealing with audiences, clients, consumers, finances, markets, sources and/or users.
Work to deadlines, both individually and in groups.
100%
of our graduates are in work or further study six months after the course
DLHE 2014/15
In a typical teaching week, you will have approximately 15 'contact' hours of teaching.
This generally breaks down into:
Personal tutorial/small group teaching
Medium group teaching Large group teaching
The contact hours may be made up of a combination of face-to-face teaching, individual and group tutorials, and online classes and tutorials.
Our sandwich degree option allows a full-year placement, which can be taken abroad. In the past, photography students have studied abroad at places such as International Centre of Photography, New York, USA; Universidad Europea de Madrid, Spain; Karlstad University, Sweden; Hanze University, Groningen, Netherlands; and Universidad Carlos III, Madrid, Spain. The University also runs a number of schemes to allow students short periods of overseas study, places include: China, USA, South America and parts of Europe.
Throughout the course, Collaborative Online International Learning (COIL) projects are facilitated in collaboration with universities overseas, enhancing your global experience and international networks. Recent OIL projects have taken place with partners in the Universidad de Europa de Madrid, Spain, and Universitatea Nationala De Arte, Bucharest.
All placement and international opportunities are subject to availability, competitive application, meeting visa requirements and additional costs.
Global ready
Did you know we help more students travel internationally than any other UK university according to data from the experts in higher education data and analysis, HESA?
In 2018/19, we provided a total of 5,469 experiences abroad that lasted at least five days.
Much of this travel is made possible through our Global Leaders Programme, which enables students to prepare for the challenges of the global employment market, as well as strengthening and developing their broader personal and professional skills.
Explore our international experiences
1st for
international experiences
Sending more students overseas than any other UK uni 2016/17
5,469
Student experiences
The number of student trips abroad for at least 5 days in 2018/19
12,000
and counting
The number of students we've helped travel internationally since 2016
12
global programmes
As well as trips, we offer other opportunities like language courses
What our alumni say
Studying photography at Coventry University was an amazing experience for me. With an incredible team of lecturers from a wide range of specialist fields, I really feel the course has prepared me for my future in the photographic field. The advice and knowledge I received not only benefited my coursework, but also my practice, and gave me insight into the professional world of photography. The course encourages students to produce their own work, not work that is a carbon copy of another. It pushes you to be a better photographer and to think outside the box, especially with the introduction of digital media modules, as being up-to-date with the latest technology is so important in photography today."
What our alumni say
The Photography programme has greatly helped improve my ability to work well with others. Throughout the course, I was able to enhance my people skills and my planning abilities. With the production of the degree show exhibition, I was able to learn how the correct way to produce an exhibition with a safety net that allowed me to fail and make mistakes. The support of the teachers and the way that they interacted with us students made us feel not only protected and encouraged, but also like colleagues. We were given a huge amount of help throughout our degree that allowed us to move forward with our own work and grow as photographic practitioners. The international experience of the course allowed me to see the world in a more connected light."
Tuition Fees
We pride ourselves on offering competitive tuition fees which we review on an annual basis and offer a wide range of scholarships to support students with their studies. Course fees are calculated on the basis of what it costs to teach each course and we aim for total financial transparency.

For more information, please visit our Finance pages.
Scholarships and bursaries
We offer a variety of scholarships and bursaries to students at Coventry University to help fund the cost of your study. Eligibility may depend on your circumstances and academic achievement.


Scholarships and bursaries
There are a number of scholarships available to international students at Coventry University. EU students may be eligible for a transition bursary.
Course essentials at no extra cost
We're committed to communicating study costs clearly to make sure you're not faced with having to make any unexpected payments.
This is why our 'Flying Start' package provides you with a few course essentials. Your full-time fee for an undergraduate degree will cover the following:
UK field trips
Any mandatory site visits and trips within the United Kingdom.
Key material
This can include core textbooks, software and equipment.
Laser prints
1,000 A4 sides of black and white laser printing credits per year.
Optional year
Pay no tuition fees for optional work placements or study abroad trips.
As well as covering UK field trips, key materials and laser print, the fees for this course also include:
A pack of photography materials in level one
Black and white film processing (35mm and medium format)
A mobile technology pack, which enables you to benefit from mobile working and learning with 24/7 access
The following are additional costs not included in the fees:
Any optional overseas field trips or visits
Any additional printing
Any optional site visits and trips
Media consumable items
EU student fees
EU nationals starting in the 2020/21 academic year remain eligible for the same fees as home students and the same financial support. Financial support comes from Student Finance England, and covers undergraduate and postgraduate study for the duration of their course, providing they meet the residency requirement.
For tuition fee loans
EU nationals starting in the 2020/21 academic year must have resided in the European Economic Area (EEA) or Switzerland for the three years prior to the start of their course. The purpose of that three year residency should not have been mainly for the purpose of receiving full time education.
For maintenance loans
EU nationals starting in the 2020/21 academic year must have resided in the UK and Islands for the five years prior to the start of their course. The purpose of that five year residency should not have been mainly for the purpose of receiving full time education.
Reduced course fees for EU students
The UK Government has confirmed that EU students who are starting their course in September 2021 and onwards will be classified as an international student. To support our EU community who are affected by this change, Coventry University are providing an EU Member State Transition Bursary.
Students ordinarily domiciled in an EU Member State who prior to the 2021/22 academic intake qualified for UK fees (home fee status), are eligible for the EU Member State Transition Bursary. This will bring fee levels for those students across the Group into line with those of UK students for courses starting in the 2021/22 academic year.
Review more details on our EU Member State Transition Award/Bursary page.
What our alumni say...
There is having knowledge and then there is the ability to share knowledge with others in ways that inspire. The staff at Coventry have both and I have found their guidance invaluable. The learning activities are interesting and engaging, constantly challenging me to think in new and innovative ways.
Career prospects
Graduate Immigration Route visa
Based on current information from the UK Government, international students whose study extends beyond summer 2021 may be eligible for a visa under the UK Government's Graduate Immigration Route, which will enable students to stay and work, or look for work, in the UK at any skill level for up to two (2) years. Check the most up to date guidance available to check your eligibility and any updates from the UK Government before making an application or enrolment decision.
Like all of our creative courses, Photography is very much practice-led and informed by research and critical thinking. Throughout your course, you will be encouraged to develop projects that enable you to determine which fields you wish to specialise in, while at the same time building a portfolio of work which will stand out from the crowd.
We cunrretly benefit from the department's longstanding relationships with regional, national and international media producers, galleries and museums, including the BBC, Birmingham Open Media, GRAIN, The Photographers' Gallery, The National Portrait Gallery, Photofusion, and Belfast Exposed Photography.
As well as having the option of a year-long work placement as part of a sandwich year (subject to availability, application, meeting visa requirements and additional costs), you also have an opportunity for shorter self-initiated placements (subject to availability). In the past, our Photography students have worked with photographers as far afield as New York, with such luminaries as Annie Leibovitz, GQ and Vogue photographer Chris Floyd, World Press Award winner Peter Dench, Simon Roberts and Martin Parr.
To celebrate the culmination of students' studies with us, we produce a Degree Show every year, showcasing the best of their work. This is an important platform for graduates as professionals from across the industries of photography are invited to view the exhibition and receive copies of its accompanying catalogue. The Degree Show is also an important opportunity to host portfolio reviews with high profile industry experts, picture editors, curators, and commissioners. In the past, we have invited experts from a vast array of organisations, including: Magnum; Photofusion; 1000 Words; Victoria and Albert Museum; Photocaptionist; The New Statesman; The Sunday Times; The Photographers' Gallery; GRAIN; and Photomonitor to review portfolios.
The university's Talent Team is on hand to offer tailored career and enterprise support if you wish to gain employment or take advantage of professional practice opportunities within course specific industries. It provides specialist careers information, advice and guidance to all our students from their first year through to final year and beyond graduation, helping them achieve their desired career outcome. Our dedicated enterprise officers also offer valuable assistance on how to begin as a freelancer/entrepreneur.
Coventry University is committed to preparing you for your future career with the aim of giving you a competitive edge in the graduate job market. The university's Talent Team provide a wide range of support services to help you plan and prepare for your career.
100%
of students in work or further study six months after finishing this course
DLHE 2014/15
Where our graduates work
Graduates from this course have gone on to work as freelance photographers, visual artists, picture editors, curators, archivists, researchers, writers, gallery and museum educators, art therapists, and teachers.
What our alumni say
The photography course fully encourages the exploration of your creative potential, whilst supporting the development of your critical thinking and practical learning. Through open classes and student-led exhibitions, you will have the chance to gain valuable industry skills, whilst collaborating with your cohort and working professionals. With the added advice, expertise and industry experience of its teaching staff, this course is an amazing opportunity to not only aspiring photographers, but to young curators, print-makers, technicians and content creators'.
Disclaimer
By accepting your offer of a place and enrolling with us, a Student Contract will be formed between you and the university. A copy of the 2021/22 Contract can be found here. The Contract details your rights and the obligations you will be bound by during your time as a student and contains the obligations that the university will owe to you. You should read the Contract before you accept an offer of a place and before you enrol at the university.
The tuition fee for the course that is stated on the course webpage and in the prospectus for the first year of study will apply. We will review our tuition fees each year. For UK and EU students, if Parliament permit an increase in tuition fees, we may increase fees for each subsequent year of study in line with any such changes. Note that any increase is expected to be in line with inflation. Following the UK's exit from the European Union, EU students should be aware that there may be a change to UK laws following the UK's exit, this may change their student status, their eligibility to study part time, and/or their eligibility for student finance. We will act in accordance with the UK's laws in force in relation to student tuition fees and finance from time to time.
For International students the tuition fee that is stated on the course webpage and in the prospectus for the first year of study will apply. We will review our tuition fees each year. For international students, we may increase fees for each subsequent year of study but such increases will be no more than 5% above inflation.