Photography MA
Study level:

Postgraduate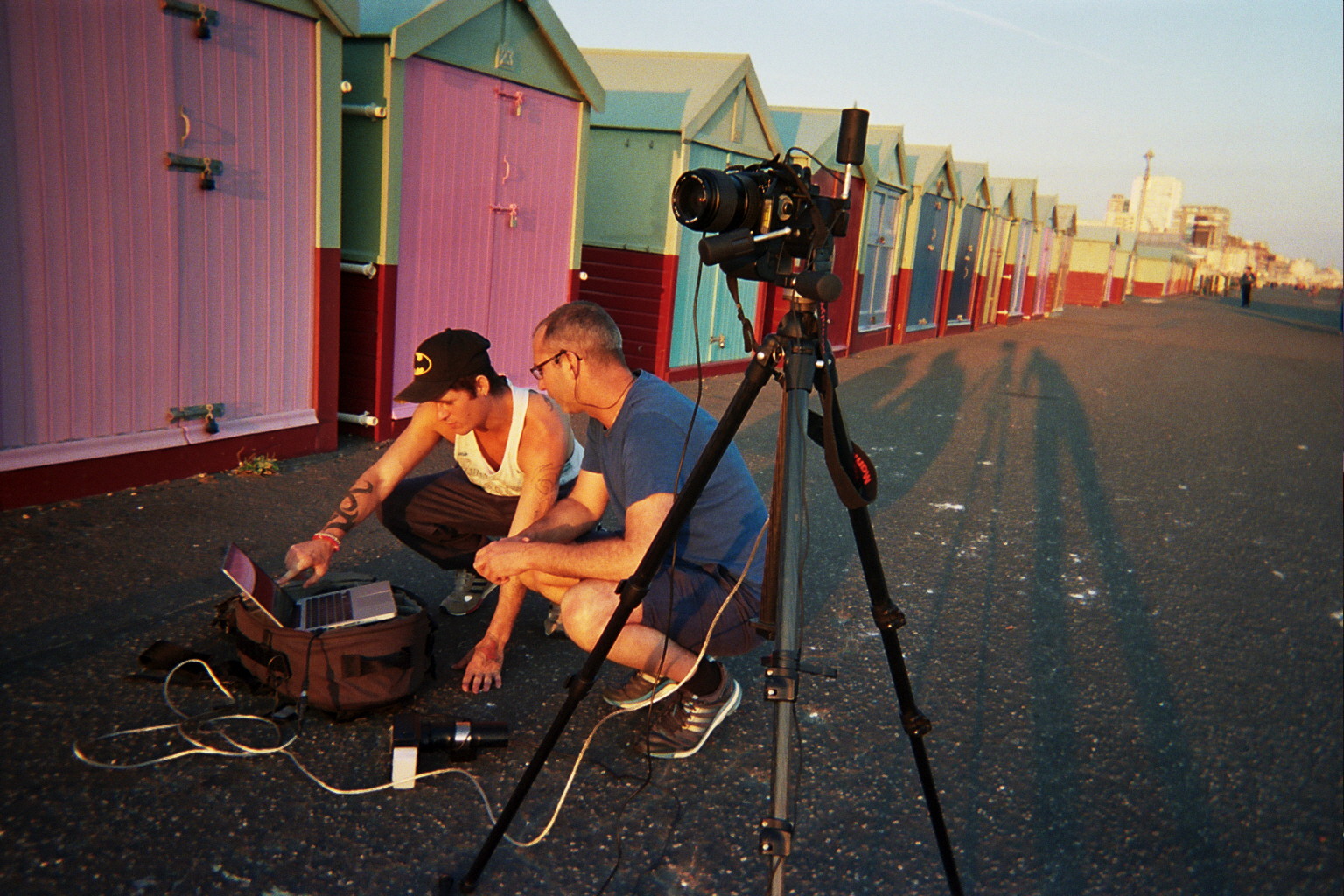 Our Photography MA offers an exciting opportunity for emerging practitioners in the field of photography and its associated forms to develop their work via a series of key interrogations.
Location
Coventry University (Coventry)
Study mode
Full-time
Part-time
Duration
1 year full-time
2 years part-time
16-24 months (with professional experience)
---
Course overview
This course offers an exciting opportunity for emerging practitioners in the field of photography and its associated forms to develop their work via a series of key interrogations.
In providing spaces for exploration and reflection in relation to publics, visual strategies and the contextual location of independent work, the course presents a distinctive way for you to explore the possibilities of your work alongside a longitudinal development of your core practice.
You will have the option to apply for a 'professional experience' opportunity2 designed to further develop your skills and knowledge with the aim of maximising your employability prospects. See modules for more information.
The course challenges you to imagine, and work with, new audiences, processes and professional futures in order to enter into a sustainable and flexible career working with images.
Solid track record of graduate outcomes – 84% of graduates from our media cluster were in work or further study after 15 months (Graduate Outcomes Survey for 2020 leavers).

Global ready
An international outlook, with global opportunities

Teaching excellence
Taught by lecturers who are experts in their field

Employability
Career ready graduates, with the skills to succeed
Why you should study this course
The MA Photography course presents an exciting curriculum which emphasises support of your unique practice and how it relates to our professional and social responsibilities as image-makers.
All members of the course team hold qualifications in teaching and learning in higher education and have extensive pedagogical experience alongside research profiles that position them as experts in particular areas of photographic practice – spanning family photography and the role of the studio, through photobooks and their readers, to photography as a participatory practice and the materiality of the archive.  
The MA Photography course presents an exciting curriculum which emphasises support of your unique practice and how it relates to our professional and social responsibilities as image-makers. You will have freedom to experiment whilst also sharpening a specific and dedicated practice, standing you in great stead for a variety of roles after graduation. 
The course will challenge traditional epistemologies of what the photograph, and what photography, is. Instead it will ask students to question the interstices of photography and object, photography and space, as well as medium and genre boundaries.
We will explore the connection between the making, and the making public, of photographic work and processes. With a foundation of investigation and accompanying theoretical analysis, students will have the opportunity to develop and test their own publishing models which seek to connect work to appropriate and defined readerships.
Students will interrogate the manner in which images perform different roles for different purposes; how they contribute to our understanding of the world, its geography, inhabitants and social structures.
Accreditation and professional recognition
This course is accredited1 and recognised by the following bodies:

Chartered Management Institute (CMI)
As part of this course, you will undertake a professional development module which is currently accredited by the Chartered Management Institute (CMI) for the 2022-23 intake. Upon successful completion of this module, you will gain the CMI Level 7 Certificate in Strategic Management and Leadership Practice  at no additional cost. Further details can be found under the modules and on the Professional Development module homepage.
Coventry University's accreditation with CMI is currently ongoing for the relevant modules and is regularly reviewed and monitored by the CMI through their quality systems.
---
I've really enjoyed to see my development as a photographer. Through access to a range of technical support and equipment I have been able to develop new approaches that have come to be a big part of my practice. The research I've done has expanded my mind and opened me up for a range of different directions.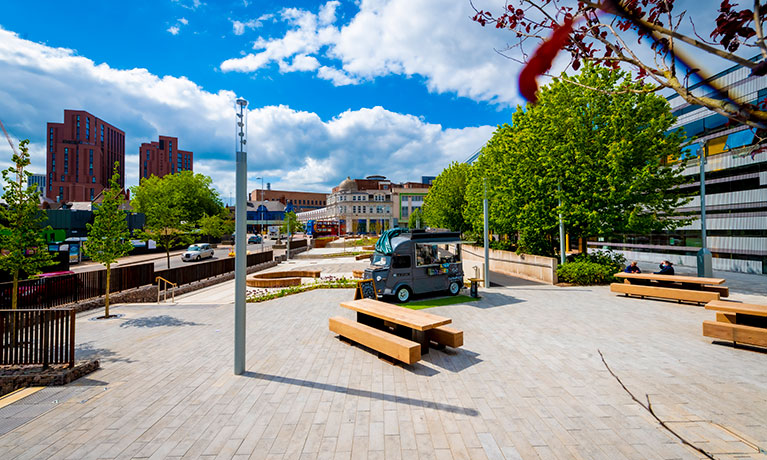 ---
What you'll study
The MA Photography course welcomes practitioners with diverse backgrounds and adopts an approach to photography which considers associated mediums and methodologies within an expanded field. In this manner students on the MA Photography programme will blur traditional genre and medium boundaries and may have the opportunity to work with archives, produce installation pieces, publish, run collaborative projects or manage photographic events and performances.
The course has been constructed to provide essential places of experimentation and diversification of skills and knowledge, whilst also encouraging rigour in your practice which leads to its robust situation within social, political, and visual contexts. 
Modules
Objects, Spaces and Boundaries – 20 credits

Objects, spaces and boundaries aims to challenge traditional epistemologies of what the photograph, and what photography is. It will ask you to question the interstices of photography and object, photography and space, as well as medium and genre boundaries.  

Research Methods – 20 credits

This module aims to provide you with the theoretical, conceptual, investigative and practical tools needed to develop your own independent research and comprehend which methods will best support your response to a particular research project.

Entrepreneurial Practice – 10 credits

This CMI module1 aims to provide you with a framework of knowledge and understanding of how to effectively lead and develop people in a strategic and entrepreneurial way whatever the master's degree of specialisation you elect to follow 

Collaborative Social Challenge Project - 10 credits

This project module aims to allow you to develop your independent and collaborative working skills through a focussed application and response to a specific context. Working with peers from within School of Media & Performing Arts MA courses and/or external collaborators, you will seek to develop an interdisciplinary response to a live brief generated by addressing and engaging with a social challenge.  

Photography and Publics - 20 credits

Final Major Project (Research and Planning) – 30 credits

The aim of this module is for you to develop a body of research-informed work in a specialism of your choosing, which demonstrates a critical awareness of current developments and trends in your area of practice/specialism. This work will form the basis of your final project.

Collaborative Community Project - 10 credits

Photographic Situations - 20 credits

Photographic Situations presents and explores the myriad ways in which photography contributes to, and builds on, its contextual locations. The module takes as a starting point John Tagg's notion that the history of photography is not singular, but instead intimately connected with its agents of employment and uses. You will look to interrogate the manner in which photography performs different roles for different purposes; how it contributes to our understanding of the world, its geography, inhabitants and social structures.  

Final Major Project (Production and Sharing) – 30 credits

In this module, you will manage to completion a substantial piece of independent research practice that is informed by the wider contexts of your discipline, and is well-conceived, well-rounded, coherent and of a standard appropriate to Master's level.

Collaborative Enterprise Project – 10 credits

This project module aims to allow you to develop your independent and collaborative working skills through a focussed application and response to a specific context. Working with peers from within School of Media & Performing Arts MA courses and/or external collaborators, you will look to develop an interdisciplinary response to a live brief generated by exploring opportunities for enterprise within your practice. Students will explore potential routes to monetise your work and consider your role as a member of the future media and performing arts workforce.
We regularly review our course content, to make it relevant and current for the benefit of our students. For these reasons, course modules may be updated.
---
How you'll learn
You will engage with a series of different learning activities and resources which include:
Group critiques
Artist talks and lectures
Masterclasses
Seminars
Tutorials
Workshops
This course can be offered on a part-time basis. Whilst we would like to give you all the information about our part-time offering here, it is tailored for each course each year depending on the number of part-time applicants. Therefore, the part-time teaching arrangements vary. Request further information about part-time study.
---
Teaching contact hours
In a typical week you will have approximately 8 contact hours of teaching, comprising seminars, talks and lectures, as well as workshops and skills training. As you develop your final major project these modules will become primarily tutorial-based. This course operates on a "flipped classroom" basis, and you will be expected to undertake guided reading and preparation tasks ahead of classroom sessions.
In addition, you will be expected to undertake a further 300 hours of self-directed study each semester, e.g. working on course assignments, group project activities, reading and maintaining your own public facing digital profile. This will be supported by skills sessions.
The contact hours may be made up of a combination of face-to-face teaching, individual and group tutorials, and online classes and tutorials.
As an innovative and enterprising institution, the university may seek to utilise emerging technologies within the student experience. For all courses (whether on-campus, blended, or distance learning), the university may deliver certain contact hours and assessments via online technologies and methods.
In response to the COVID-19 pandemic, we are prepared for courses due to start in or after the 2022/2023 academic year to be delivered in a variety of forms. The form of delivery will be determined in accordance with Government and Public Health guidance. Whether on campus or online, our key priority is staff and student safety.
---
Assessment
A variety of assessment types are included on the course so as to facilitate your development into a professional world which may demand work to be presented, formatted, proposed or submitted in different forms. You will encounter a variety of coursework forms on the programme which may ask you to produce among other elements:
Bodies of work
Contextual documents
Portfolios
Proposals
Presentations
Research books
The Coventry University Group assessment strategy ensures that our courses are fairly assessed and allows us to monitor student progression towards achieving the intended learning outcomes.
---
Applicants to this master's degree should normally possess a good honour's degree (2:1 or equivalent) in a relevant subject. If the degree is in an unrelated subject, applicants need to demonstrate appropriate industry knowledge and experience in their application documentation.
Non-traditional entry students are welcome: applicants without formal qualifications but professional/industrial experience may be admitted on the basis of interview and submission of supporting material (see below).
Each applicant will be required to include a short statement regarding their interest in studying on the MA Photography course at Coventry University (300-500 words) and are invited to include a link to an online portfolio in order that the course team can get to know their practice. All applicants will be offered a videoconferencing conversation as part of the application where they will have the opportunity to meet with a member of the course team and ask questions about the programme of study.
Candidates with professional/industrial experience, and/or other relevant training and experience may be admitted with lower qualifications.
We recognise a breadth of qualifications; speak to one of our advisers today to find out how we can help you.
Select your region to find detailed information about entry requirements:
You can view our full list of country specific entry requirements on our Entry requirements page.
Alternatively, visit our International hub for further advice and guidance on finding in-country agents and representatives, joining our in-country events and how to apply.
English language requirements
IELTS: 6.5 overall, with no component lower than 5.5.
If you don't meet the English language requirements, you can achieve the level you need by successfully completing a pre-sessional English programme before you start your course.
For more information on our approved English language tests visit our English language requirements page.
---
Fees and funding
2022/23 tuition fees.
| Student | Full-time | Part-time |
| --- | --- | --- |
| UK | £10,600 per year | Request fee information |
| International | £16,950 per year | Not available |
For advice and guidance on tuition fees3 and student loans visit our Postgraduate Finance page.
We offer a range of International scholarships to students all over the world. For more information, visit our International Scholarships page.
How do you know if you need to pay UK or international tuition fees?

We carry out an initial fee status assessment based on the information you provide in your application. Your fee status determines your tuition fees, and what financial support and scholarships may be available to you. The rules about who pays UK (home) or international (overseas) fees for higher education courses in England are set by the government's Department for Education. The regulations identify all the different categories of student who can insist on paying the home rate. The regulations can be difficult to understand, so the UK Council for International Student Affairs (UKCISA) has provided fee status guidance to help you identify whether you are eligible to pay the home or overseas rate.

If you meet all the criteria required by any one category, including any residence requirements, your institution must charge you the home rate. You only need to find one category that you fit into.
---
Facilities
Coventry University is home to superb facilities4 and our new Arts and Humanities building which is planned to fully open in 2023. We also have a well-stocked Media Loan Shop so you can borrow an extensive range of specialist, professional equipment, including digital medium format camera equipment, large format cameras, Bowens lighting, Canon and Nikon full frame digital SLRs and a full range of film cameras.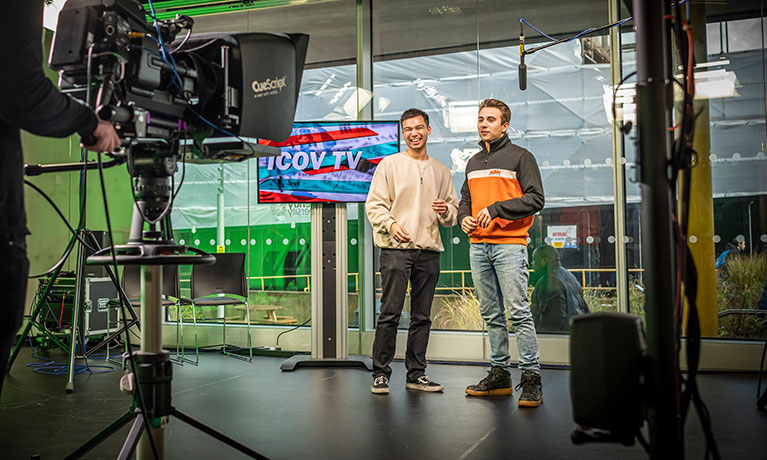 You'll have access to our on-site television studio The Tank, offering specialist equipment such as large cameras, mixing facilities and fibre-optic wiring throughout.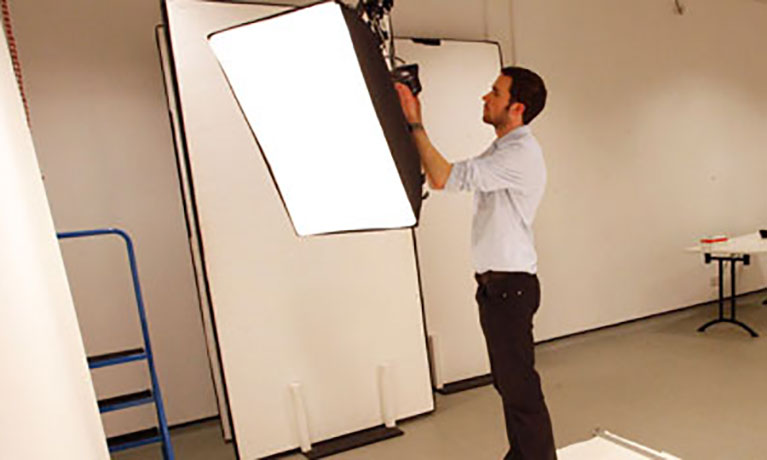 This specialist facility is available to media students to take and process photos in a professional environment. There is also support for printing, high-end scanning and film processing.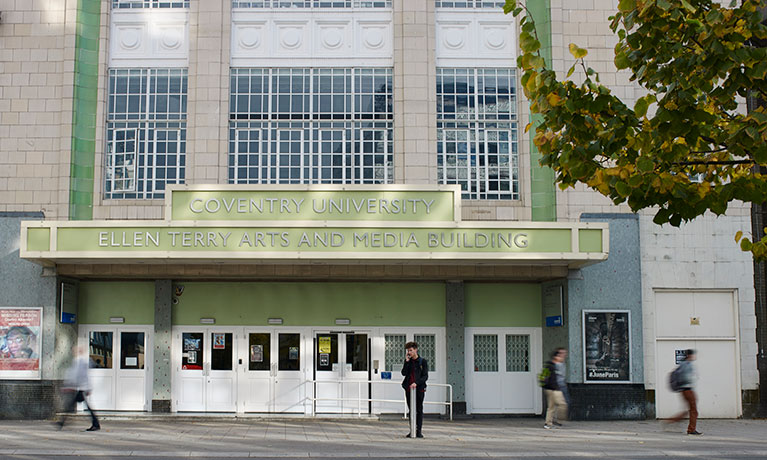 Our media loan shop provides you with access to all the equipment and support you need to excel in your studies – from basic audio recorders to professional cameras and expert advice from our technicians.
---
Careers and opportunities
On successful completion of the course you will be able to:
Identify, define and propose a creative and original body of work which is supported by advanced research and contextual understanding.
Critically analyse photographs as well as their modes of production and display in socio-political contexts associated with a chosen field of photographic practice.
Engage with a robust critical-creative process and apply advanced technical and methodological skills specific to the creation of photographic work.
Experiment with, and critically evaluate, a variety of means by which photographic work can be communicated to identified audiences.
Demonstrate the ability to work with, and synthesize, complex themes across written, oral and visual outputs.
Collaborate with practitioners in associated fields to respond creatively to stimuli that relates to socio-political, technological and artistic environments.
Explore opportunities arising in the global cultural industries for their photographic practice, and integrate these into your project, business or career aims.
Preparing our Masters graduates for onward careers is central to our approach to learning and teaching on the course. This includes developing authentic assessment, collaborative opportunities, placements2, and advice and guidance for onward study on PhD programmes here and internationally. Our three collaborative modules provide opportunities to work with students in film and media production, VR/AR, as well as media management and media/communication studies. You will be able to take advantage of cross-Faculty connections and collaborations, as well as placement and onward opportunities with the support of our Talent Team.
Where our graduates work
This course is part of the Media Cluster in the School of Media and Performing Arts. Our students have gone on to work in: digital music services in The Netherlands; as research posts at the Five College Women's Centre, Massachusetts USA; in PR companies in Saudi Arabia; in government organisations and broadcasters in Africa; and as producers in TV stations in China.
Recent cluster graduates have gone on to doctoral study in the UK, Africa, China and America.
This is an exciting time to undertake a Masters in Photography, with the fundamental ideas of the photography (as object, practice, and concept) being challenged by new cultural forms and approaches. But, to our surprise perhaps, the photograph has never felt so important, and it lasts as a practical window onto culture. We're looking to develop amazing graduate photographers who can flourish in this new environment, and who can engage with the challenges that representing and reflecting on the world present to us.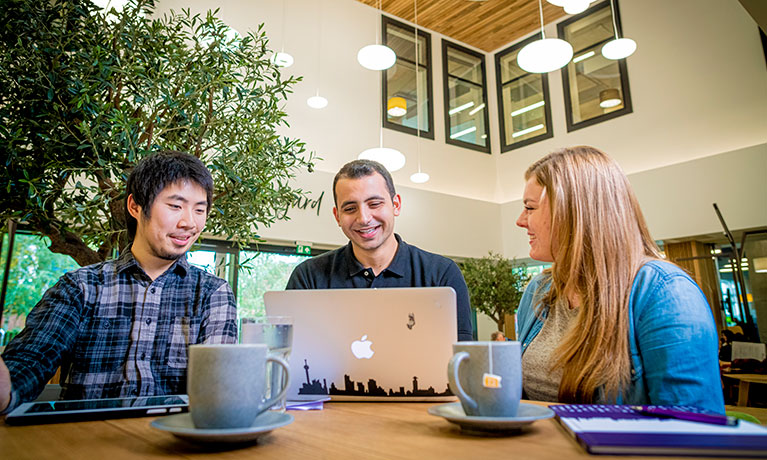 ---
How to apply
UK students

To apply to study for a postgraduate course at Coventry University, you can apply online.

---

For further support or more information about your course get in touch with us today.

International students

Full-time international students applying to start in September should apply directly to the university. Read our application pages to find out your next steps to apply.

How to apply

For further support for international applicants applying for postgraduate degree view our International hub.

You can also download our International guide which contains lots of useful information about our courses, accommodation and tips for travel.

---

Get in touch with us today for further advice and guidance.
Disclaimers

1Accreditations

The majority of our courses have been formally recognised by professional bodies, which means the courses have been reviewed and tested to ensure they reach a set standard. In some instances, studying on an accredited course can give you additional benefits such as exemptions from professional exams (subject to availability, fees may apply). Accreditations, partnerships, exemptions and memberships shall be renewed in accordance with the relevant bodies' standard review process and subject to the university maintaining the same high standards of course delivery.

2UK and international opportunities

Please note that we are unable to guarantee any UK or International opportunities (whether required or optional) such as internships, work experience, field trips, conferences, placements or study abroad opportunities and that all such opportunities may be subject to additional costs (which could include, but is not limited to, equipment, materials, bench fees, studio or facilities hire, travel, accommodation and visas), competitive application, availability and/or meeting any applicable travel COVID and visa requirements. To ensure that you fully understand the visa requirements, please contact the International Office.

3Tuition fees

The University will charge the tuition fees that are stated in the above table for the first Academic Year of study. The University will review tuition fees each year. For Home Students, if Parliament permit an increase in tuition fees, the University may increase fees for each subsequent year of study in line with any such changes. Note that any increase is expected to be in line with inflation.

For International Students, we may increase fees each year but such increases will be no more than 5% above inflation. If you defer your course start date or have to extend your studies beyond the normal duration of the course (e.g. to repeat a year or resit examinations) the University reserves the right to charge you fees at a higher rate and/or in accordance with any legislative changes during the additional period of study.

4Facilities

Facilities are subject to availability. Due to the ongoing restrictions relating to COVID-19, some facilities (including some teaching and learning spaces) may vary from those advertised and may have reduced availability or restrictions on their use.

Student Contract

By accepting your offer of a place and enrolling with us, a Student Contract will be formed between you and the university. A copy of the 2022/23 contract can be found here. The Contract details your rights and the obligations you will be bound by during your time as a student and contains the obligations that the university will owe to you. You should read the Contract before you accept an offer of a place and before you enrol at the university.
Coventry University (Coventry)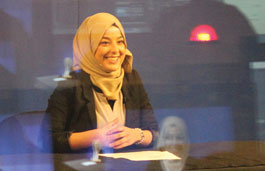 Communication, Culture & Media MA
Coventry University (Coventry)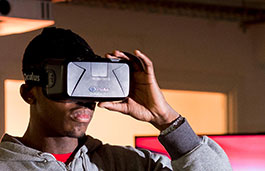 Film and Media Production MA
Coventry University (Coventry)
---