Building Monitoring Equipment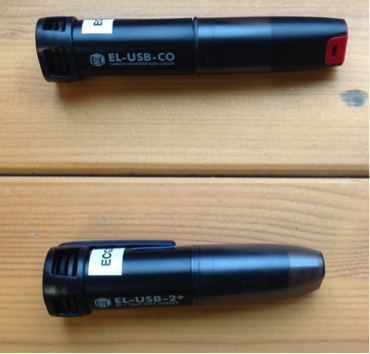 Monitoring environmental conditions can help us to understand the thermal performance of a space and highlight opportunities to save energy, encourage behavioural change and improve occupant comfort levels.
The building monitoring equipment can be used to collect evidence of performance either immediately post construction or as part of an in use or post occupancy study.
Data gathered can be used to help understand and implement energy efficient measures such as optimising heating controls. It can also influence future design and construction projects and attempt to close the gap between design and in use performance.
Our equipment comprises:
temperature and relative humidity data loggers with a USB interface, giving accurate readings from -35 to 80 degrees Celsius with a high resolution of ± 0.3, and relative humidity range between 0 and 100% at ± 2% accuracy;
carbon monoxide data loggers with a USB interface which detect concentration levels from 0 to 1000 parts per million (ppm), with ± 6 ppm accuracy.
Data around a much wider range of environmental parameters can be gathered and tailored to your specific needs by integrating with other equipment available through the project such as a ventilation testing kit and indoor air quality equipment.