Coventry University Group is committed to improving the health and well-being of communities locally, nationally and internationally. We educate a wide range of healthcare professionals at our campuses in Coventry, Scarborough and London, and through our partners overseas. Our training and continuing professional development of practitioners and leaders collectively make a positive contribution to the quality of life to millions of people around the world.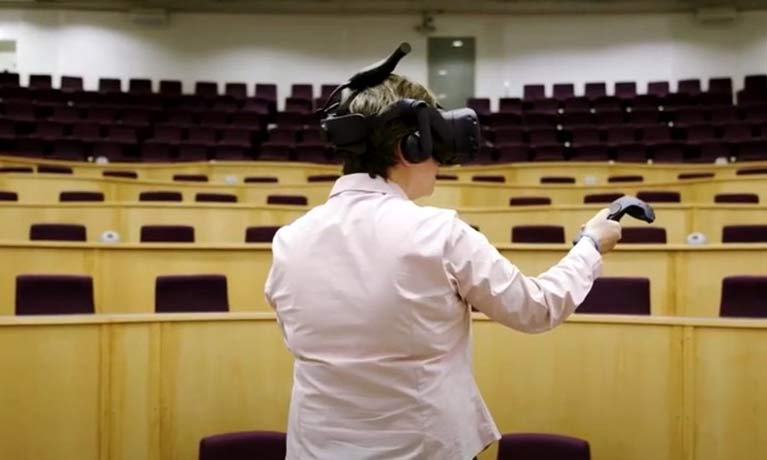 Leading innovation in healthcare
Whether it is using the latest virtual reality technology, scenario-based learning in healthcare education, or inventing equipment to aid healthcare education and training, Coventry University Group is at the forefront of innovations in healthcare.
We are one of only a small number of UK universities to offer blended learning undergraduate and postgraduate nursing degrees. Leading to Nursing and Midwifery Council (NMC) registration, these courses utilise simulated placements and the latest teaching and learning technology.
3rd for Health Studies
The Complete University Guide 2022
1st for Research Quality in Health Studies
Complete University Guide 2022
7th for Paramedic Science
Complete University Guide 2022
Pioneering research collaborations
We aim to solve real-life issues and make a tangible difference to society, to the health profession and to inform health policy with cutting edge research that looks to tackle the very latest healthcare challenges.
From exploring the mechanics of everyday and extreme health conditions through to the design and implementation of health based technologies, our researchers work closely with local, national and global organisation. They use their expertise and innovations to address emerging health related issues.
We have many well recognised thought leaders and innovators within their research centres, like Dr Sally Pezaro who received a prestigious Royal College of Midwives (RCM) Fellowship for her inspiring midwifery research or Professor Helen Maddock who works closely with the pharmaceutical industry to analyse the adverse effects of drugs on the cardiovascular system.
From improving the well-being of healthcare professionals, developing the use of machine learning methods to predict the effects of COVID-19 on each diagnosed patient, to exploring the potential for 'smart spectacles' to help the recovery of patients with facial palsy, and improving infant health in refugee camps, our projects are making an impact worldwide.
Our research and healthcare collaborations

Shaping future talent
Developing current and future generations of healthcare professionals is at the heart of what we do. A wide range of courses are available in fields such as paramedic science, dietetics, physiotherapy, occupational therapy, nursing and operating department practice. Many courses are available at undergraduate and postgraduate level, and can also be offered as an apprenticeship. Continuing professional development and advanced skills development for qualified staff remains an important area of work, ensuring the healthcare workforce remain at the forefront of knowledge.
Whatever your previous experience and qualifications we have a route which will enable you to achieve your ambition of becoming a nurse visit our nursing pages to find out more.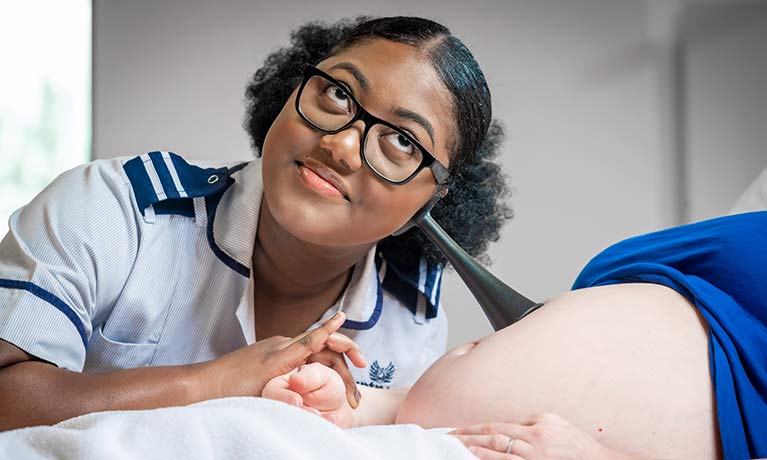 Explore our healthcare courses