Coventry University wins government funding to develop AI technology to predict preterm birth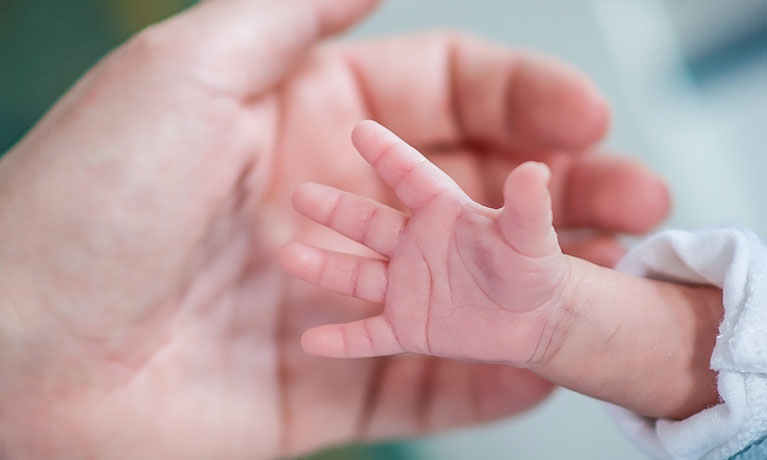 ---
Friday 02 July 2021
Press contact
---
Researchers at the Centre for Intelligent Healthcare have won government funding to continue the development of artificial intelligence (AI) technology to predict preterm birth.
The funding, from the latest round of the Artificial Intelligence in Health and Care Award, will allow Coventry University researchers to further develop and carry out clinical evaluations of the AI technology, in collaboration with health economists, clinicians and commercial partners, taking it one step closer to being used in the NHS.
Coventry University was one of 38 organisations to receive the funding, part of £140 million being made available over four years to accelerate the testing and evaluation of AI technologies that aim to meet the goals set out in the NHS Long Term Plan.
The technology is intended to provide clinicians with timely information to implement critical interventions or immediate treatments, reducing the risks of neonatal mortality and health risks for premature babies.
The project funding will allow us to develop an AI solution to translate electrohysterograhy (EHG) to tocodynamometer-like (TOCO) waveforms that could help facilitate the clinical acceptance for EHG adoption into maternal monitoring practice, as well as using an AI algorithm to predict preterm birth. Our proposed technology is ultimately anticipated to reduce neonatal mortality, improve patient outcomes and experiences, and save costs for the NHS.

Dr Yuhang Xu, Coventry University's Centre for Intelligent Healthcare
The AI Award is one of the programmes that make up the NHS AI Lab, led by NHSX and delivered in partnership with the Accelerated Access Collaborative (AAC) and National Institute for Health Research (NIHR).
Congratulations to Coventry University on their success as one of our winners in Round 2 of the AI Award. We look forward to working with them as they develop and test their technology further, so that more patients can benefit from this cutting-edge artificial intelligence.

Dan Bamford, Deputy Director AI Award, Accelerated Access Collaborative
With this latest round of AI Award winners, we now have an incredible breadth of expertise across a wide range of clinical and operational areas. Through this award, Coventry University will be at the forefront of applying artificial intelligence in new ways to transform health and care.

Dr Indra Joshi, Director of AI, NHSX
To find out more about the project, please visit the project web page.
---
Coventry University's Centre for Intelligent Healthcare (CIH) is tackling global health challenges by undertaking cutting-edge research in public health, including developing digital self-management tools and behavioural interventions as well as creating wearable sensing technologies for the next generation in healthcare monitoring and management.
CIH aims to become a globally recognised research centre for pioneering and opinion-setting research in the area of digital healthcare and its contribution to improving communities and enriching and prolonging individual lives.