Meet the team

Elise Smithson
Sustainability Director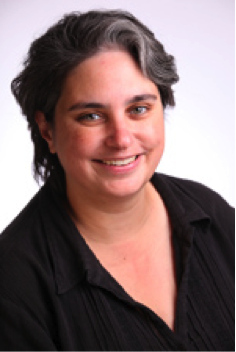 Elise is the Deputy Director of the Low Impact Buildings Centre in the Faculty of Engineering, Environment and Computing. The Centre advances applied research and related activities in order to develop strategies and products with academic, governmental and commercial partners aiming to support national and international carbon reduction targets for sustainable buildings.
Elise's substantial experience is in the practical implementation and needs of public and private sector organisations in the delivery of environmental sustainability and policy objectives. This experience includes major UK Blue Chip organisations. Also, Elise is involved as principal investigator on a significant applied research project, and leads relevant estates research opportunities related to the University's Environmental Policy.
Liz Rowlson
Project Manager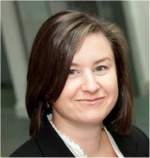 Liz joined the University in July 2012 as the Project Officer for the Sustainable Building Futures project. Liz is responsible for managing project records and ensuring compliance with ERDF guidelines.
Prior to joining the SBF project team, Liz spent 12 years as a Project Manager working in both in the commercial recruitment sector for Reed Managed Services and more recently the public sector for South Warwickshire NHS Foundation Trust/Warwickshire Primary Care Trust.
Liz has considerable experience of business process implementation, working in conjunction with a number of blue chip organisations across the UK.
Dr Vinh Doan
Environmental Technologies Business Manager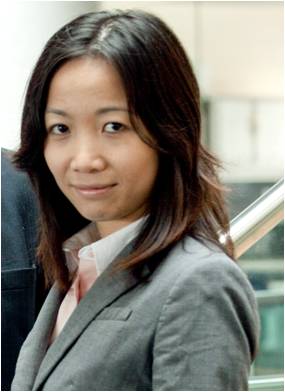 Having recently completed her doctorate study in Sustainable Construction at the University of Birmingham, Vinh joined the team as Environmental Technologies Business Manager. Following a degree in Building and Industrial Construction (Vietnam), she took a MSc in Mechanics of Materials and Structures at Ecole des Ponts ParisTech (France) and her PhD provided a framework for a systematic post-construction evaluation of a Structural Insulated Panel based dwelling.
Moving from Structural Engineering career, Vinh has dedicated herself to the low impact building industry. She has seized many opportunities within research, consulting and business, engaging in knowledge transfer projects and innovative collaborations with industrial partners. Throughout her work, she has developed a profound knowledge of environmental design of buildings, had significant experiences in using computer modelling of the building thermal performance and got involved in several projects with onsite testing and monitoring as well as lab testing for building products.
Gideon Howell
Environmental Technologies Business Manager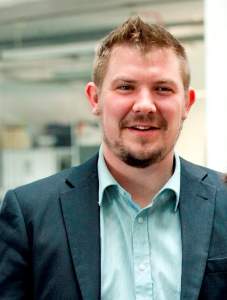 Gideon is a qualified building surveyor with several years' experience in general practice working in both the housing and commercial property sector as a sustainability advisor. He is a SAP assessor, Code for Sustainable Homes (CSH) assessor, Level 1 Thermographer, Energy Performance Certificate (EPC) assessor and Certified Air Tightness Tester.
In 2009 he joined Coventry University as the Carbon Reduction Officer and since then has been able to network with a wide spectrum of construction, energy professionals and academics. He has taken part in a wide variety of projects from developing proposals to make the University's sports facilities completely "off grid", helping the Environment Team to win a national "Green Gown" award for their Carbon Challenge incentive in 2011 and enabling 26 students to cram themselves into an estate car to promote lift sharing.
As the Environmental Technologies Business Manager he works in partnership with Vinh to help SMEs have access to the extensive testing and environmental monitoring services and equipment provided by the SBF project.
Lila Parnell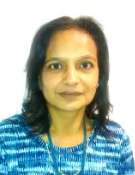 Project Assistant
Lila joined the Sustainable Building Futures team as a Project Assistant in June 2013.
Prior to joining the team Lila spent twenty-five years in contractual management and administration at Coventry Chamber of Commerce.
Lila supports the project delivery by monitoring targets and outputs, ensuring ERDF contractual compliance.
Emilie Gould
Project Assistant
Emilie joined the team in May 2014 having previously worked on Applied Research projects at Coventry University's Serious Games Institute, Business Development Support Office and University of Warwick's Institute for Employment Research. Emilie is a Fine Art Graduate and her practice is informed by the architectural structure and town planning of Coventry, she also writes a blog on the subject.
Emilie supports the delivery of the project and contractual compliance, by ensuring SME eligibility criteria is met and procurement protocols are followed.