Student creates a spoken word poem for Nigeria
Godswill Ezeonyeka is a Communication, Culture and Media MA student from Nigeria. He originally studied Microbiology at undergraduate level but then fell in love with media while on an internship and decided he wanted to study an academic qualification related to this field. He chose this specific course at Coventry, based on his alumni sister's recommendation, in the hope it would give him chance to improve his creative writing, video production and graphic design skills.
Godswill said "The most interesting thing I have found about my course is the unique way we execute research in social matters around the world. I was pleasantly surprised to find a newfound love for research.
We were also able to create different forms of media, both individually and as a group, such as blogs, video documentaries, podcasts and even viral videos on social media. In doing this, I was able to make a vital connection between media and culture that I had not paid attention to before. This has actively informed my creation process in general."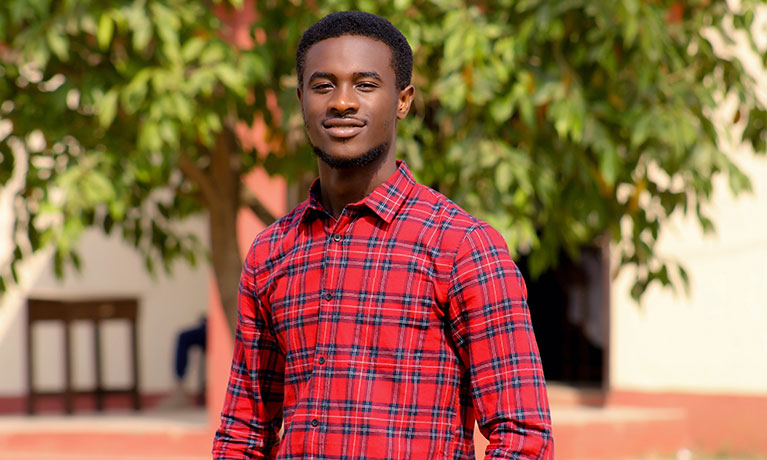 In 2016, Godswill was encouraged to write a poem about Nigeria. The writing process forced him to reflect on a fundamental question: "What does it mean to be Nigerian?" He decided to make a spoken word video using the poem and in 2018 began shooting clips of friends and family.
Finally, in 2020, with the knowledge I have gained from my course and my development in video editing over the years, I was able to finish the work and I am so proud of it.

Godswill Ezeonyeka, Communication, Culture and Media MA student
The feedback Godswill has received shows that many Nigerians did not just appreciate the quality of the production but also the heart behind the poem. For many, it serves as a call to solidarity and what it means to be truly Nigerian.