Scholarships and bursaries for UK students
Are you looking to study an undergraduate course with us and have the ambition, ability and skills? We may be able to offer you funding to help with the costs of your education.
We offer a range of funding opportunities to support students from a variety of backgrounds. We want to help you with your finances to help you to realise your ambition to study at Coventry University.
---
Flying Start International Travel Grant
This funding is available for 1st, 2nd and 3rd year undergraduate students entitled to a full maintenance loan and undertaking international travel during their course of study.
Full grant details and eligibility
---
Coventry University Sports Scholarships (limited)
Our outstanding Sports Scholarship programme consists of two levels and offers either £1,500 or £3,000 in a mixture of a cash bursary and support services per academic year. Sports Scholarships are awarded competitively to approximately 40-45 students each year who have the sporting ability to represent the University at a high level. To be considered for one of these scholarships you must be competing in a sport which is part of the BUCS Sport, Olympic Sports or Paralympic Sports programmes.
For more information see the Sport Scholarships pages or email sportingexcellence.ss@coventry.ac.uk.
---
The Academic Merit Scholarship (unlimited) worth £1,500 - year one of study only
At Coventry University we like to recognise those students who are already performing well when it comes to their education. The Coventry University Academic Merit Scholarship scheme is our chance to reward hard work and encourage those who have the potential to be an excellent undergraduate student.
The Academic Merit Scholarship recognises high academic achievement and is available to students who achieve a certain level of A-Level or equivalent qualifications.
Coventry University's Academic Merit scholarship is worth £1,500. It is assessed based on academic achievement and available to students who achieve 160 UCAS points or more.
The basic criteria will be:
Starting the first year of an undergraduate course in academic year 2022/23 at Coventry University campus or Coventry University London **
Achieve at least 160 UCAS points or above*
*Points will be calculated using the UCAS Tariff Points calculator.
**Not applicable to those studying at our CU Coventry, London or Scarborough or with Coventry University Online or Coventry University Wroclaw.
Certain exclusions will apply to this scholarship:
You will not be eligible to apply for a Coventry University Merit Scholarship if you are a:
Student on a Foundation Degree or Foundation Art and Design course
Student on an undergraduate foundation year (year zero)
Student studying on a franchised or validated Coventry University course at another institution (e.g. Coventry University College)
An overseas student – Please see the 'International students' scholarships webpage.
Student who is not charged the maximum tuition fee
Student already holding a degree qualification
How do I apply?
There will be no requirement to submit an application form as students will be identified automatically by the University and contacted after enrolment to confirm awards. Further details will be available on the website nearer to the time.
How will I be paid?
If eligible, a cash payment will usually be made in one instalment in the second term of your first academic year. Part-time students will be paid on a pro rata basis.
---
Care leavers accommodation scheme (limited)
Coventry University is offering a Care Leavers Accommodation Support Scheme for new entrants for the 2023/24 academic year. We have made available a limited number of fully-funded University-owned accommodations for Care Leavers who will be studying the entirety of their full-time foundation or undergraduate course at the main Coventry University or CU Coventry Mile Lane campus.
The Scheme will be allocated on a 'first come, first serve' basis, subject to meeting particular eligibility criteria. For further information on the scheme you can email Student Support Services welfare.ss@coventry.ac.uk
---
Additional external bursaries and scholarships
All of these scholarships are funded by external organisations mainly charitable trusts which have their own sets of eligibility criteria.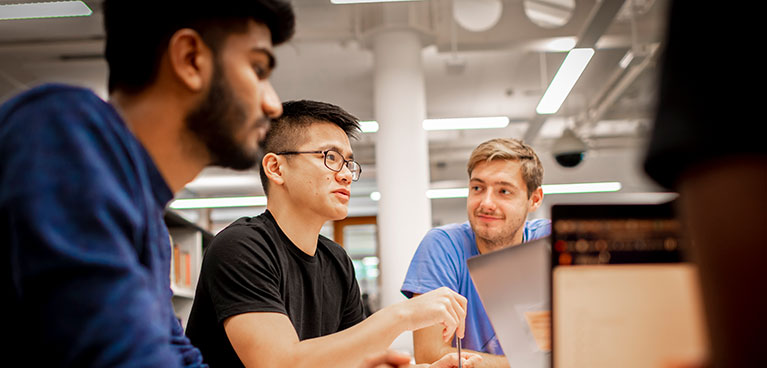 Additional external bursaries and scholarships
There are number of scholarships/bursaries available and all have different eligibility criteria.
The Coventry University Scholarships and Schemes listed on this webpage are reviewed on an ongoing basis and are subject to change. Applicants are strongly advised to revisit this webpage before accepting a place to study with us and before applying for a Scholarship or Scheme. All Scholarships and Schemes will be awarded at the entire discretion of Coventry University.