What our students say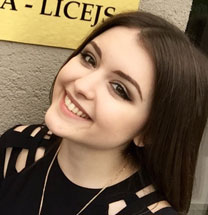 Viktorija Singarjova - Advertising and Marketing BA
I like that all the information students receive is up-to-date and we are learning principles and theories of Advertising and Marketing using the latest examples from the industry. The course is very interesting and engaging, and I can already feel how my communication skills and critical thinking skills are improving after my first semester.
I'm in love with the library facilities to be honest. Mac computers, rooms for group work and even the rest zone with fake grass and comfy pillows make the learning process flow much better.
Outside of studying, I'm a member of the Street-dance society. We have classes twice a week, which are very dynamic and cool.
Thomas Wakelin - Business Student
The course I study included an industrial placement and after speaking to the careers team at the open day I attended it seemed perfect. For my industrial placement I worked as a 'Partner Marketing Executive' at Microsoft's UK headquarters in Reading, where I was able to apply my studies to a business environment, get exposure in a fantastic company and meet some fantastic people.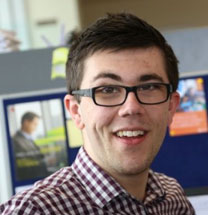 In addition to my placement year at Microsoft, in my second year I was given the opportunity to visit the 'Hangzhou Normal University' in China for just over two weeks. In China we took part in Mandarin lessons but were also able to teach about English culture and language to resident students. There were also plenty of opportunities to do some sightseeing and spend the evening with friends at the many karaoke clubs!
It's one big family – Coventry University will challenge you to achieve more than what you thought was possible. Best of luck!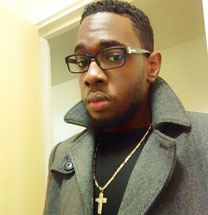 O'shane Tomlinson - Advertising and Marketing BA
I chose to study at Coventry University because of its uniqueness and location, as well as its continuous rise within the league tables, especially within the Marketing courses. Within the marketing and advertising course I love how content is relatable to real life and drums up conversation and debate. Approachable and friendly lecturers are also a plus. My most memorable moment so far at university was creating a campaign for Jaguar for a piece of coursework – it really got my creative juices flowing!
Iulia Letcanu - Business and Human Resource Management BA
When looking for placements, the Faculty's Employment Support team had helped me enormously with the CV preparation, cover letter and psychometric testing. Their advice was exactly what I needed to get the placement I wanted and all the staff are very friendly and helpful too! I have thoroughly enjoyed my four years at Coventry University, and coming here was the best decision of my life. Good luck to everyone who is applying and be prepared for a great student life!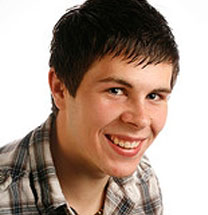 James Mabbutt - Business Economics BA
The thing that I find great at the university is that the tutors are always at the end of an email and reply very quickly to any issues that students may have. Alternatively, they have office hours where students can go along if they prefer to discuss projects and assignments in person.
Each module uses different assessment techniques such as written assignments, exams, group projects and presentations. The different methods used are suitable to ensure that the students develop skills in a variety of areas.
Laura Zeidan - Sport Management BA
I love the Sport Management course for two reasons; the lecturers are fantastic with every student, helping them out when needed, whilst ensuring everybody understands each lecture and seminar. For me, the course is also extremely interesting and provides each student with different skills. As it is both individual and group work needed for this course, I have developed many social skills when working with other people.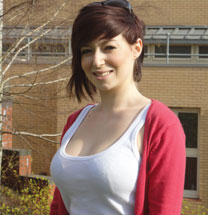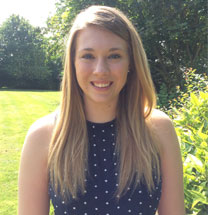 Olivia Jackson - Business and Marketing BA
The Business & Marketing degree initially was attractive to me due to the variety it offered. I believe my course has provided me with the skills and expertise to easily fit into organisations, big or small, and contribute effectively. The flexibility with the modules and constant, unwavering support from staff has made my time at the University a fully enjoyable one.
Dominika Szot - Advertising and Marketing BA
I was always amazed by the influence produced by successful advertisement campaigns as well as the fast pace of progress in marketing, so my choice about what to study was simple! I genuinely enjoy everything: the course is exciting, the tasks challenging and there is an interactive approach to learning.
While I'm currently studying my first year, I'm already part of the Societies Committee, Student's Council and a course ambassador. I'm also thinking about taking the Sandwich Year opportunity to gain experience working in industry. I'd advise coming to an open day because it really helps you see the place for yourself!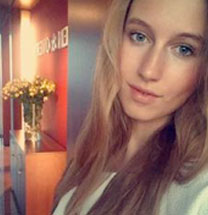 Q&A: Francesca - Accounting & Finance Student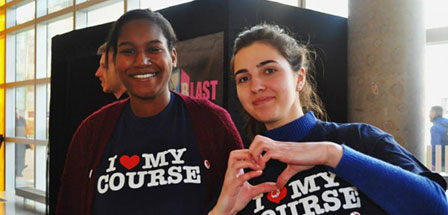 Q&A: Francesca - Accounting and Finance Student
Final year student Francesca Dodu tells us about her four years at Coventry University studying Accounting and Finance.
Read Francesca's story