Saturday Art Club

The Saturday Art Club is FREE for 13–16 year olds. It aims to nurture young people's talents by developing their skills and increasing their confidence with creative arts.
Young people will learn from artists with a wide variety of backgrounds in a nurturing and non-pressured environment.
Register your interest
As part of the National Saturday Club programme, the Club takes part in three 3 national events. Members will create a pop-up self-portrait exhibition and visit one the London's leading museums or galleries. They'll also have the opportunity to take part in a Masterclass with an industry professional. Finally, Club Members from around the country exhibit their work at Somerset House, London.
Caricature art
Digital painting
2D drawing
Sculpture
Storyboarding
Character design
Armature-building
Set building
Location-based and abstract photography
Digital and traditional photography processes, and darkroom practice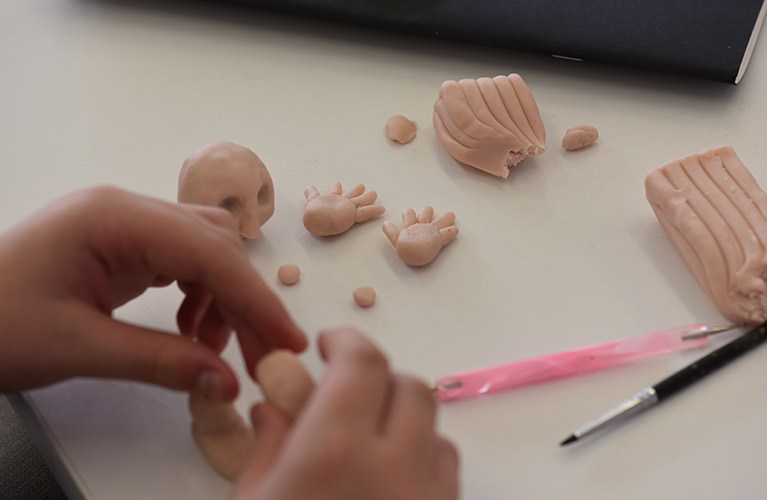 As well as more than 100 hours of specialist tuition, club members also benefit from visits to museums and galleries alongside master-classes from leading art and design practitioners. The highlight of the year is the summer exhibition of their work in London's Somerset House.
The staff at Saturday Art club are fully supportive of meeting my child's additional needs and support was put in place in a timely manner. I would highly recommend Saturday Art Club to anyone whose child has a creative flair as it opens them up to the wider world of art and creativity.
30%
On average 30% of National Saturday Art club members' progress on to diploma, foundation or undergraduate courses, highlighting the progressive impact the club has on its members.