Course Code
UCAS Code: L300
International Code: AHU047
Location
Coventry University (Coventry)
Study mode
Full-time
Part-time
Sandwich
Duration
3 years full-time
4 years full-time (study abroad or work placement)
Flexible part-time
Start date
September 2022
---
Course overview
Study level: Undergraduate
Sociology is ideally suited to those with an inquisitive mind in tumultuous times. We examine society and our experience of it as individuals, working professionals, families, communities and organisations.
You'll explore the pressing issues of modern day society in the UK and internationally, including: globalisation, modernity, race, inequality, gender, social exclusion, sex and sexuality, the media and so much more.
You'll have opportunities to work in diverse situations on short and long-term placements*. This can provide the opportunity for practical, real-life experience that's relevant to your future career aspirations.
Studying sociology should help you develop your own sociological imagination. Upon successful completion, you will gain a critical understanding of the contemporary world, human behaviour and the forces shaping society.

Global Ready
An international outlook, with global opportunities

Teaching excellence
Taught by lecturers who are experts in their field

Employability
Career ready graduates, with the skills to succeed
Why you should study this course
The Sociology Team at Coventry are committed to your academic and personal development. Student support is one of our top priorities and you'll be joining a lively, welcoming and friendly community. With our 96.6% student satisfaction (National Student Survey (NSS) 2018), you will be taught by a combination of qualified educationalists, active researchers and experts in their chosen fields. Other benefits include the following:
Wide choice of modules allowing you to tailor your degree course to suit your interests in topics such as gender, race, class and identity.
Opportunities to expand international experience by participating in exciting field trips, studying or working abroad*.
Opportunity to develop the skills potential future employers desire from graduates, such as: working to a deadline, presentational, verbal and written communication skills, and analysis, critical thinking and report writing abilities.
Current excellent professional links with local and national employers.
1st
for overseas student experiences
Based on student trips abroad from HESA 2018/19 UK data
Sociology student Dwayne Morgan tells us what it was like to study at Coventry University.
More than just a degree
The modules were a great mix between traditional sociology and contemporary topics, along with some interconnecting modules with criminology which I'm also interested in. The vast array of the content covered is so interesting, alongside the passionate and experienced lecturers. The overseas study trips are also great ways to get personal and direct understanding of different subject matters.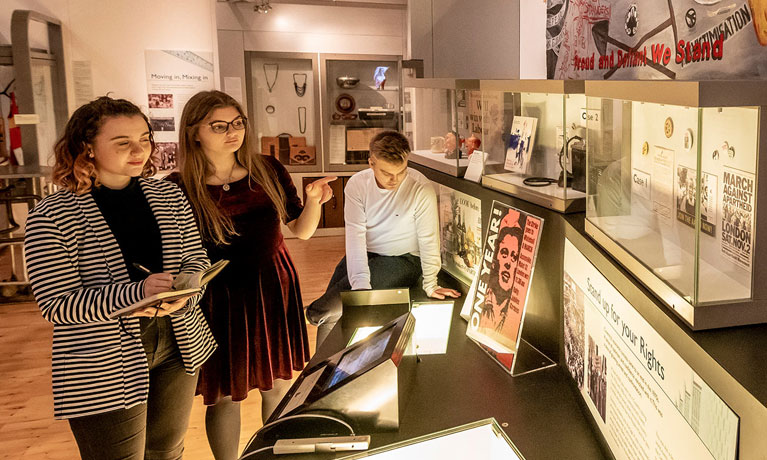 Student wins Leadership Award
Sociology student Karen Bucknall has achieved several awards including the 'Breaking into News 2019' award in partnership with ITV news and most recently the 'Coventry University Student Union Gold Leadership Award for Media 2020.'
Read Karen's story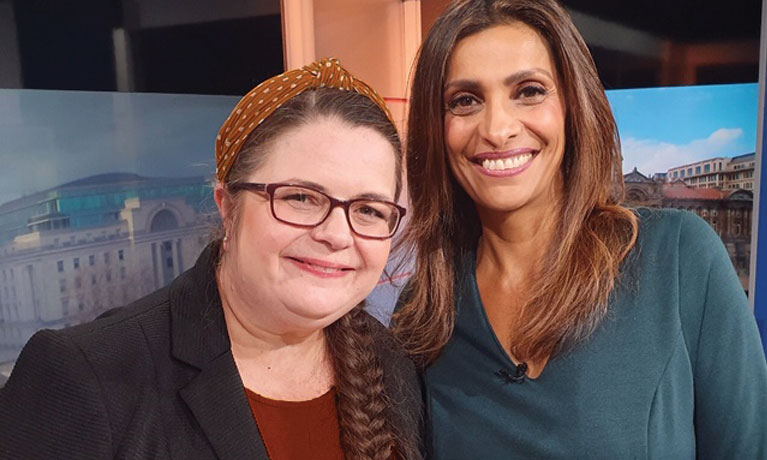 ---
What you'll study
Studying Sociology helps you develop your own sociological imagination and upon successful completion you will gain a critical understanding of the contemporary world, human behaviour and the forces shaping society.
In your first year, you should develop a general understanding of sociology, exploring concepts of society, social issues, theory and policy. We will encourage you to debate theories and perspectives, and evaluate the policies associated with a wide range of social issues individually and in groups.
Modules
Understanding Society - 30 credits

This module aims to provide you with an understanding of sociology as an academic discipline in the broadest sense. Key aspects of social life in contemporary societies will be examined. Above all, the module seeks to impart an appreciation of a range of sociological perspectives with regard to substantive issues in modern societies.

Assessment: coursework

Social Issues and Social Policy - 20 credits

The aim of this module is to introduce the concept of social policy and the welfare state and examine the development of the welfare state in Britain. We'll also compare theories, ideologies and principles of welfare: liberalism, social democracy, conservatism, New Labour, radical critiques (Marxism, feminism etc).

Assessment: coursework

Race and Racism - 20 credits

The aim of this module is to examine historical and contemporary debates and issues associated with race and racism. The module begins by examining the origins of the construction of 'race' and difference by looking at the legacy of colonialism, imperialism and slavery, and the way in which national identities have been constructed.

Assessment: coursework

Gender and Society - 20 credits

This module introduces students to studies of gender and society. It offers you the opportunity to explore the ways in which social structures and institutions create and reproduce gender relations and to consider this in relation to the experiences of women, men and people who identify with non-binary, gender fluid and other gender identities.

Assessment: coursework

Media and Popular Culture - 20 credits

This module is designed to offer you an understanding of the basic principles of how mass media operates in contemporary society. It aims to develop your ability to critically engage with various media and to understand both the benign and malign aspects of media.

Assessment: coursework, presentation
In your second year, you will have the opportunity to broaden your understanding of social theory and social phenomena, with the chance to acquire social research training and specialise in specific subject areas of your choice.
Modules
Tradition and Controversy in Social Theory - 20 credits

This module aims to provide you with an understanding of 'classical' social theory - the work of Marx, Weber and Durkheim. Secondly, it explores the development of 'modern' social theory. Thirdly, it allows you to gain some understanding of contemporary debates and controversies.

Assessment: coursework, presentation

Global Perspectives on Inequality - 20 credits

The aim of this module is to think about different types of global inequalities such as inequalities of knowledge production, economic inequality and development using the lens of 'Southern' thinkers and theories.

Assessment: coursework

Sex, Sexuality, Power and Oppression - 20 credits

This module explores the relationship between sex, sexuality and political and moral definitions of crime and deviance. Drawing on key theoretical perspectives, it examines a range of issues from the perspective of both victim and perpetrator and explores the relationship between sexuality and social control (e.g. prostitution, pornography and heterosexual and same sex relationships).

Assessment: coursework, presentation

Researching Social Life - 30 credits

The aim of this module is to develop your understanding of the rationale for and methodological issues associated with research.

Assessment: coursework

Identity, Selfhood and Personal Relationships - 20 credits

This module develops your understanding of how the self and society are connected, and the impact of social change on the self. You will examine how selfhood is discussed within sociological theories and how identity is debated from micro-sociological and social psychology perspectives.

Assessment: coursework

Scenes and Subcultures - 20 credits

This module explores the various roles of subcultures within past and present societies. It examines how and why subcultures emerge, the meanings behind them, how they both reinforce and resist existing power relations, and how they are perceived and understood by wider society.

Assessment: coursework
Following your second year, you have the opportunity to apply for a one-year professional work placement or study abroad in a partner institution.
The Professional Placement and Study Abroad modules both typically run for a full academic year between years 2 and 3 of your course. You are able to progress onto the relevant module if you have successfully completed the first two years of the course (i.e. having accumulated 240 credits) and provided that you confirm your interest in undertaking this option before the end of your second year, typically in August. However, we encourage international students to confirm their placements earlier to ensure they are able to meet any applicable visa requirements.
Students opting for either the work placement or study abroad module will be registered on a non-credit bearing module and therefore no additional tuition fees apply. Whilst the modules do not bear credits, they do require completion of marked activities reflecting on your placement/study abroad or work placement experience. Following successful completion of the activities, the module selected will appear on your final academic transcript. Students will thus graduate with 360 credits in total, assuming successful completion of their final year.
Modules
Study Abroad

Professional Placement
In the final year you will be expected to conduct your own piece of supervised research in an area of your choice. This can be done as a research project or an audio-visual documentary. In the past, students of this course have chosen to explore topics important to them such as gender stereotypes in sport and fashion, race and identity, and the influences of social media on young people's lives in 21st century Britain.
Modules
Portfolio Project - 10 credits

Students on this module will create a website based on their achievements on their course as an online portfolio. This might include films, photography and other assessments.

Assessment: coursework

Final Project in Sociology or Criminology - 40 credits

This module is designed to enable you to develop, enhance and put into practice the research and analytical skills acquired in your previous years of study. The module encourages you to employ your Sociological skills in the gathering, synthesis and interpretation of information and knowledge to pursue an in-depth analysis of a subject of your own choosing.

Assessment: coursework

Deviance and Desire - 20 credits

This module explores the relationship between deviance and desire across societies and the impact on people's lives. We'll explore queer theory and biopower, and the complex relationship between power structures and the multiple social constructions of deviance.

Assessment: coursework

Family Life and Social Change - 20 credits

This module explores sociological and historical analyses of changes in family structures, roles, relationships and ideologies, and their connections to social change.

Assessment: coursework

Digital Worlds - 20 credits

This module offers a critical exploration of various digital sites and social media spaces with a particular focus on how cultures, identities and social divisions play out within them. Themes we explore include: social media and identity; digital inequalities and divides; gaming cultures and communities; and cybercrime and online harassment.

Assessment: coursework

Youth, Politics and Society - 20 credits

This module is about young people and their 'political' context, action and resistance. Based on sociological theories, empirical research and policy perspectives, this module will explore the field key issues facing 'youth' and their responses to these issues.

Assessment: coursework

Study Trip - 20 credits

This module aims to give you the opportunity to address and explore issues and themes in history, international relations, sociology, politics and linked disciplines, in an international setting. A number of issues, depending on your degree, will be analysed either in the field study location or in a simulated/online environment. For example, on a field trip to Sicily, issues in history would include the origins and development of Italian organised criminal organisations, themes in politics would include the relationship between politics and the mafia, topics in sociology would include the study of women and various mafia groupings and transnational organised crime.

Assessment: coursework

Disability and Society
We regularly review our course content, to make it relevant and current for the benefit of our students. For these reasons, course modules may be updated.
---
How you'll learn
We regularly introduce contemporary issues into the classroom. For example, discussing topical issues in the news, such as Brexit and the US Presidential election. You may also have the option to go on local and international fieldtrips, as well as other excursions and events*.
It is taught using a mixture of lectures, small group seminars, personal tutorials and practical, 'hands-on' skills workshops. Core course content will be delivered during the lectures, while the associated seminars and workshops offer opportunities for you to explore topics more independently and in more depth.
This course can be studied on a full-time basis for three years, 4 years full-time with a placement or study abroad year or part-time over four to six years.
---
Assessment
This course will be assessed using a variety of methods which could vary depending upon the module. Assessment methods include essays, case studies, reports, posters, presentations, photographic essays, video documentaries, and an online portfolio.
---
Job ready
On successful completion, you will be able to:
Demonstrate knowledge and understanding of: classical and modern debates in sociological theory; sociological research techniques and the relationship between argument and evidence; relationships between methodological, epistemological and ontological questions; comparative social development and the social processes underpinning social change; relationships between individuals, groups and social institutions.
Demonstrate competence in interpreting, analysing, evaluating and communicating sociological information.
Demonstrate the ability to think reflectively, critically and analytically about key issues.
Critically evaluate research evidence, including statistical information, and use this to draw conclusions about the validity of different claims and arguments.
Communicate in a confident, professional manner, both verbally and in writing.
---
International experience opportunities
One of the main features of this course is its international focus. Our lecturers come from across the world and have expertise in international issues, global development and comparative sociology.
There are opportunities for overseas field trips, study or placements abroad. For example, past students have studied on a range of sociology related and non-directly sociology related courses at universities in Sweden, Spain, Italy and the Netherlands.
Our Study Trip module provides further opportunities for international experiences* and has previously facilitated visits to Berlin, Istanbul, Poland, Sarajevo Sicily and Gothenburg where past students have visited a number of significant social, cultural and political spaces such as the Reichstag Building in Berlin and the military airport of Boccadifalco. (Subject to competitive application, availability, meeting any applicable visa requirements and additional costs may apply.)
Award gained through volunteering
Sociology student Kate Lawson won a Gold Leadership Award at the Coventry University Student's Union Awards 2020 and plans to pursue a career in the charity sector.
Read Kate's story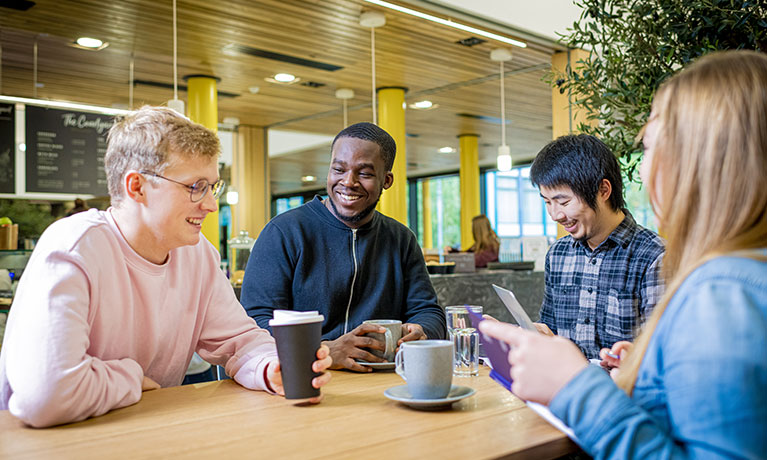 ---
Typical offer for 2022 entry.
| Requirement | What we're looking for |
| --- | --- |
| A level | BBC |
| GCSE | Minimum 5 GCSE's graded 9-4 / A* - C including English |
| BTEC | DMM |
| IB Diploma | 29 points |
We recognise a breadth of qualifications, speak to one of our advisers today to find out how we can help you.
Are you eligible for the Fair Access Scheme?
We believe every student should have the opportunity to dream big, reach their potential and succeed, regardless of their background.
Typical offer for 2022 entry
Select your region to find detailed information about entry requirements:
You can view our full list of country specific entry requirements on our Entry requirements page.
Alternatively, visit our International hub for further advice and guidance on finding in-country agents and representatives, joining our in-country events and how to apply.
English language requirements
If you don't meet the English language requirements, you can achieve the level you need by successfully completing a pre-sessional English programme before you start your course.
For more information on our approved English language tests visit our English language requirements page.
---
Fees and funding
2022/23 Tuition fees
| Student | Full time | Part time |
| --- | --- | --- |
| UK | £9,250 per year | Not available |
| International | £15,300 per year | Not available |
For advice and guidance on tuition fees and student loans visit our Undergraduate Finance page and see The University's Tuition Fee and Refund Terms and Conditions.
We offer a range of International scholarships to students all over the world. For more information, visit our International Scholarships page.
Tuition fees cover the cost of your teaching, assessments, facilities and support services. There may be additional costs not covered by this fee such as accommodation and living costs, recommended reading books, stationery, printing and re-assessments should you need them. Find out what's included in your tuition costs.
---
Facilities
The Faculty of Arts and Humanities is joining two of our school's completely refurbished Art and Design buildings and adding a range of new facilities, and is set to open later in 2022. These will include a hyper studio designed for cross-disciplinary projects; immersive studios with cutting-edge virtual reality and mixed-reality technologies. Our aim is to offer you sector-leading facilities in a unique environment.
The library offers a team of dedicated academic liaison librarians who provide specialist help and support. You'll also have access to subject specific databases of journal articles related to criminology and forensics.
Prison cells
Our Criminology students can use our mock cells to experience the practical aspects of life in prison.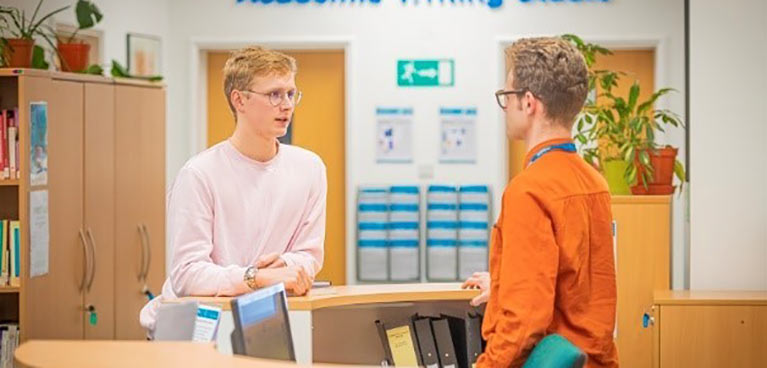 Academic support
No matter which degree you're studying, you'll find a lot of support on campus, including the Centre of Academic Writing and sigma, which offers mathematics and statistics support.
---
Careers and opportunities
Our courses have been designed to provide practical work experience and upon successful completion can equip you with a range of skills and competencies that can set you apart from other graduates and make you attractive to potential employers.
Our employment tutors for humanities provide a programme of workshops, embedded learning, lectures, professional experience and one-to-one guidance which aim to help you develop the transferable skills and enterprising habits required for a potentially successful career.
Where our graduates work
Past graduates are now employed in the private sector in industries ranging from banking and finance to media, and across the public sector in education, the civil service, police forces, local authorities, charities and Non-Governmental Organisations (NGOs).
Further study
You can choose to continue your studies at Coventry University with the Social Work MA. You may be entitled to an alumni discount on your fees if you decide to extend your time with us by progressing from undergraduate to postgraduate study.
What our alumni say
My four years at Coventry University have been extremely rewarding and memorable. The lecturers were extremely supportive and approachable for any help that I needed. With help from employment and placement tutors, I was able to find a full-time youth mentoring placement for my sandwich year and was supported throughout the application process.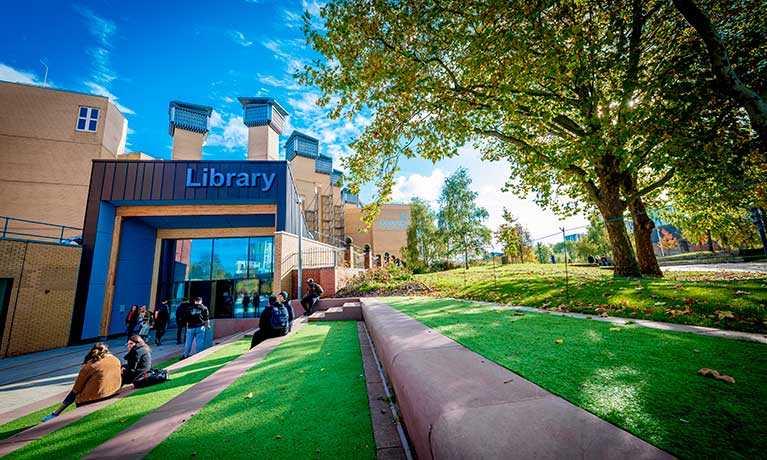 ---
How to apply
UK Students

Full-time students applying to start in September should apply for this course through UCAS. Part-time students should apply directly to the university. Read our application pages to find out your next steps to apply.

---

For further support or more information about your course get in touch with us today.

International Students

Full-time students applying to start in September should apply directly to the university. Read our application pages to find out your next steps to apply.

How to apply

For further support for international applicants applying for an undergraduate degree view our International hub.

You can also download our International guide which contains lots of useful information about our courses, accommodation and tips for travel.

---

Get in touch with us today for further advice and guidance.
You may also like
Coventry University (Coventry)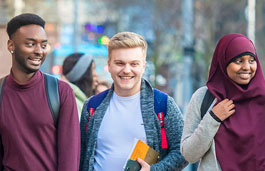 Sociology and Criminology BA (Hons)
---
---
Disclaimer

Student Contract

By accepting your offer of a place and enrolling with us, a Student Contract will be formed between you and the university. A copy of the 2021/22 Contract can be found here. The Contract details your rights and the obligations you will be bound by during your time as a student and contains the obligations that the university will owe to you. You should read the Contract before you accept an offer of a place and before you enrol at the university.

Tuition fees

The tuition fee for the course that is stated on the course webpage and in the prospectus for the first year of study will apply. We will review our tuition fees each year. For UK and EU students, if Parliament permit an increase in tuition fees, we may increase fees for each subsequent year of study in line with any such changes. Note that any increase is expected to be in line with inflation. Following the UK's exit from the European Union, EU students should be aware that there may be a change to UK laws following the UK's exit, this may change their student status, their eligibility to study part time, and/or their eligibility for student finance. We will act in accordance with the UK's laws in force in relation to student tuition fees and finance from time to time.

For International students the tuition fee that is stated on the course webpage and in the prospectus for the first year of study will apply. We will review our tuition fees each year. For international students, we may increase fees for each subsequent year of study but such increases will be no more than 5% above inflation.

Accreditations

The majority of our courses have been formally recognised by professional bodies, which means the courses have been reviewed and tested to ensure they reach a set standard. In some instances, studying on an accredited course can give you additional benefits such as exemptions from professional exams (subject to availability, fees may apply). Accreditations, partnerships, exemptions and memberships shall be renewed in accordance with the relevant bodies' standard review process and subject to the university maintaining the same high standards of course delivery.

Facilities

Facilities mentioned on this page may not be relevant for every course. Due to the ongoing restrictions relating to COVID-19, some facilities (including some teaching and learning spaces) and some non-academic offerings (particularly in relation to international experiences), may vary from those advertised and may have reduced availability or restrictions on their use.

Placements and study abroad opportunities

Please note that we are unable to guarantee any placement or study abroad opportunities and that all such opportunities may be subject to additional costs (e.g. travel, visas and accommodation etc.), competitive application, availability and/or meeting any applicable visa requirements. To ensure that you fully understand the requirements in this regard, please contact the International Office for further details if you are an EU or International student.

Additional costs

This course may incur additional costs associated with any field trips, placements or work experience, study abroad opportunities or any other opportunity (whether required or optional), which could include (but is not limited to), equipment, materials, bench fees, studio or facilities hire, travel, accommodation and visas).