If there's one thing that changes everything, it's confidence. There's three things our services can help you with: work with greater clarity, elevate your study skills and achieve the best grade you can. Gaining confidence comes from the practice you put in, and there's no better way to practice than alongside experts.
Academic Tutors
Your Academic Tutors are your go-to experts about everything to do with your course. They know how every single assignment is assessed and are here to help you achieve your potential. They might be your first professional contact in your network too; Academic Tutors know all about industry and can help you find internships* and recommend optional modules that match your interests.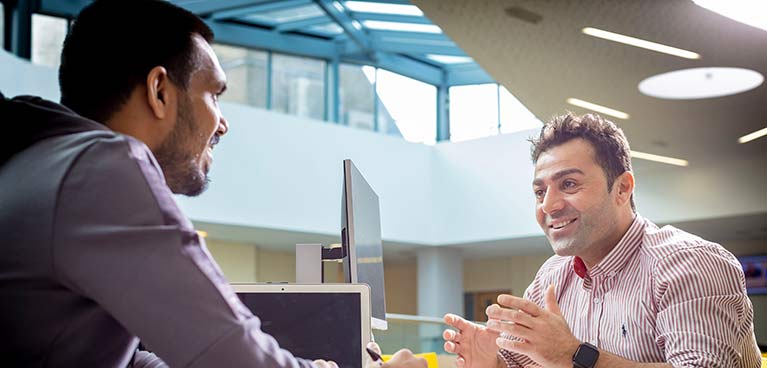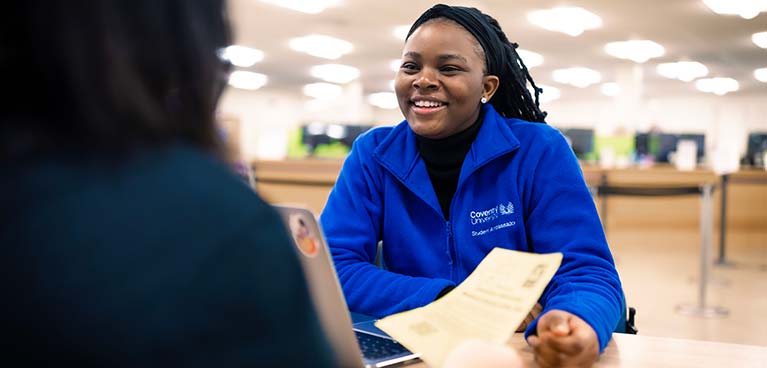 The Student Engagement Centre (SEC)
SEC know the university better than anyone and have answered virtually every kind of question you could ask. If you're a student with us, you've probably already spoken to one of the team; we call every new student to check they've got everything they need to get off to a great start.
SEC team
Centre for Academic Writing (CAW)
"How do I start this piece of work?" is a difficult question, so we designed CAW to help you answer it. Our academic writing specialists know the best analytic structures to use and can help you break down assignment briefs so you know exactly what you're doing.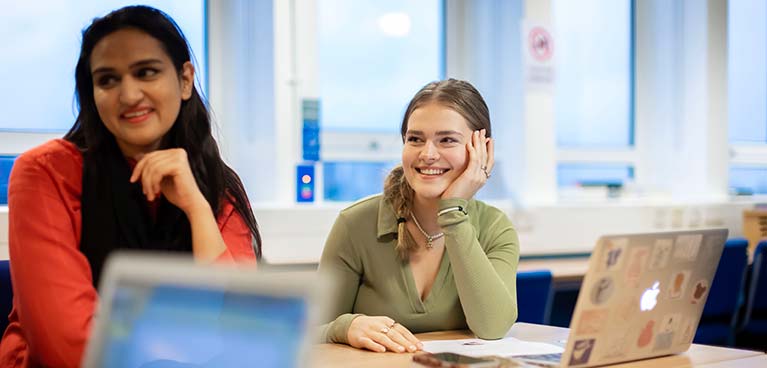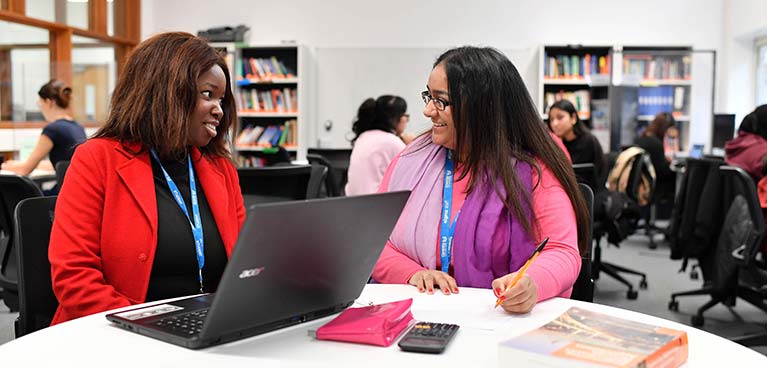 sigma
If you need help with anything related to maths and stats then come along and meet sigma's friendly tutors in our drop-in centre on the ground floor of the library. You don't need to pre-book an appointment, just drop-in. In addition to providing you with 1-1 assistance, we have a wide range of free learning resources we can direct you to. We work with students from any course and at any level (we even help staff too!).
Lanchester library
Our five floor library is open to support your studies 24/7, 354 days a year. We will help you to find, analyse and apply the information resources that you will need to achieve your best. Our friendly library teams include 15 Academic Liaison Librarians who are there to support your information skills, both through 1:1s and course embedded sessions, alongside a vast range of information resources both online and physical.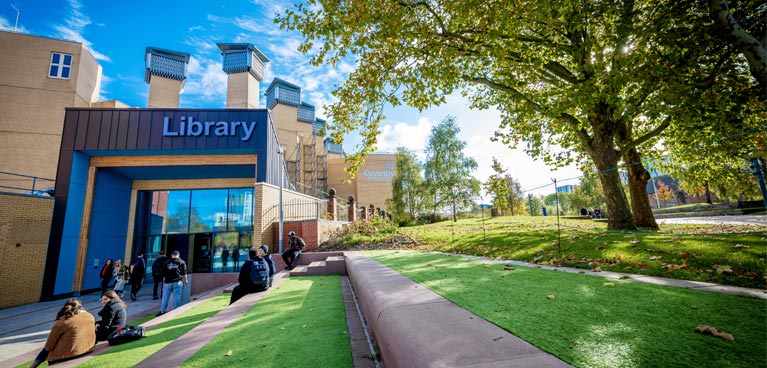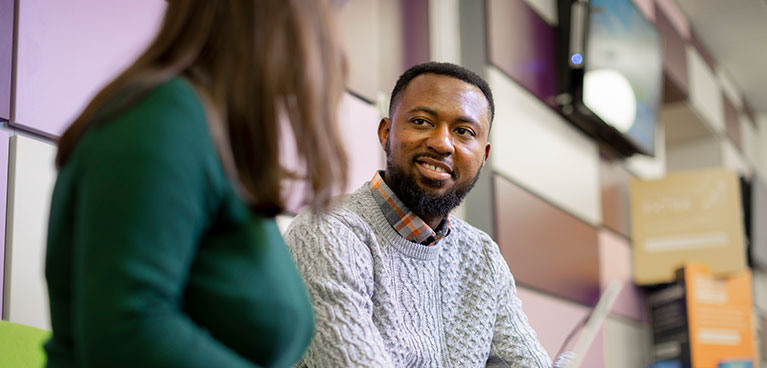 Disability
We're experienced in supporting students with a range of disabilities, long-term medical conditions and specific learning differences. If you disclose your disability or condition to us, we can consider what support may be available to you, for example, individual exam arrangements, assistive technology and/or 1:1 study skills tuition.
LinkedIn learning
Want to gain a qualification in a day? With your free LinkedIn Learning account, you can gain a certification on 13,000 professional courses. From project management, to public speaking, these additional qualifications help build your professional portfolio.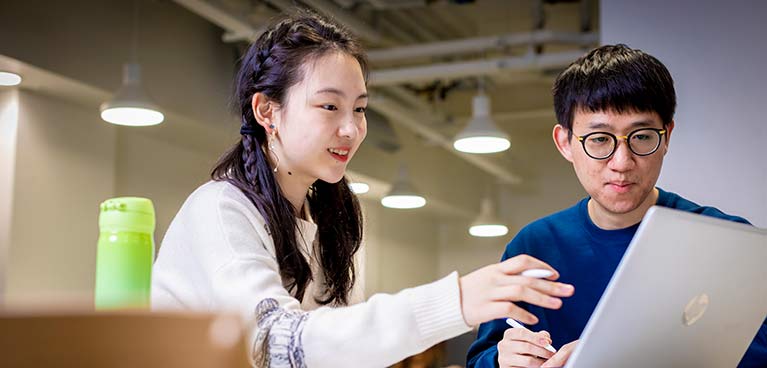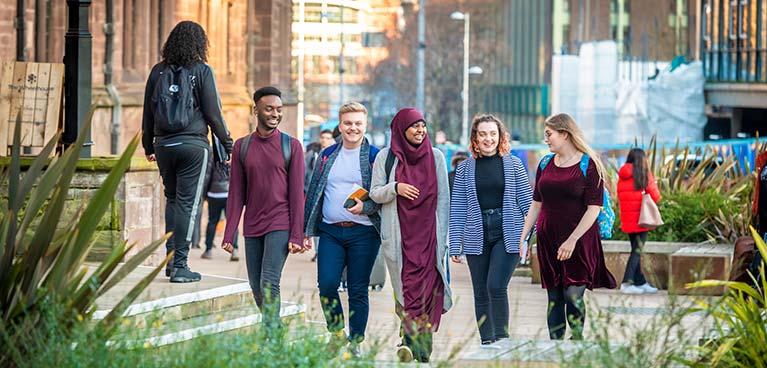 Young Adult Carers
We want to provide young adult carers with as much support as they need to make the most of their time at university. From our Fair Access Scheme, ensuring that they have fair and equal access to higher education, to our Carers Community, providing our students with a space to relax and unwind in.
Young adult carers support
I've had a great experience with an amazing Success Coach. I've only started university in September and I feel like I am very confident academically, by learning new skills and successfully completing university assignments. Nathan has helped me so much and I am so pleased for getting to know him. He's one of the best Success Coaches I have ever met.

Elisabeta Mustata, Nursing and Allied Health Professions, Foundation Year quoted in 2021
Disclaimer

Disclaimer

*Please note that we are unable to guarantee any UK or International opportunities (whether required or optional) such as internships, work experience, field trips, conferences, placements or study abroad opportunities and that all such opportunities may be subject to additional costs (which could include, but is not limited to, equipment, materials, bench fees, studio or facilities hire, travel, accommodation and visas), competitive application, availability and/or meeting any applicable visa requirements. To ensure that you fully understand the visa requirements, please contact the International Office.