Disability
If you have a disability, long-term medical condition or a specific learning difference (SpLD) you can access support at Coventry University through the Disability Team who are part of Health and Wellbeing. Advice and support is available from application to graduation and so please do not hesitate to contact us.
What do we mean by Disability?
We use the term disability, as this is term used within the Equality Act 2010. A disability is defined as any condition which has significant, adverse and long term impact on a person's ability to carry out every day activities. We provide advice and support to students who may have the following disabilities;
Specific Learning Differences: Dyslexia, Dyspraxia, Dyscalculia, ADHD.
Autism.
Physical/Mobility Impairments.
Sensory Impairments.
Long Term Medical Conditions.
How to access support
The first step is to contact us as soon as you can so that we can have an initial discussion with you about your support needs. Support and reasonable adjustments can then be agreed once diagnostic evidence of your disability has been provided to our team. You can declare a disability on your UCAS application and also on enrolment. Once you are enrolled, we encourage you to book an appointment with us so we can verify your arrangements and share this arrangement with yourself and your course team.
Your support may include:
Individual Exam Arrangements. Based on evidence and normal ways of working, we can consider, Extra Time, Reader, Scribe, Own Room and Rest Breaks as adjustments for example. You will need to opt in this support as soon as you arrive at University to ensure this is in place for the next exam period and all subsequent exam periods
Equipment Loan including digital voice recorder, laptops and Assistive Technology.
Advice and support to arrange your Disabled Students Allowance at any point throughout your course.
1:1 Mentoring Support.
1:1 Study Skills Tuition.
Lift Access.
Notetaking.
Access to Assistive Technology.
Permission to record lectures.
Course team to use lecture capture where possible.
Access to session materials at least 24 hours in advance
Library Support.
Access to a quiet working Space.
You can also access the Centre for Academic Writing and Maths Support Centre.
All support and advice will be tailored to your specific needs.
---
---
Provide evidence - what do we mean by this.
Evidence involves providing diagnostic information from the relevant professional(s) confirming the long term nature of your Disability. We do not necessarily need anything new and are happy to check whether what you already have is suitable.
SpLD evidence is a diagnostic report completed by an educational psychologist or a Specialist teacher with a current APC certificate.
Autism evidence may include a multi agency diagnostic assessment completed by a team of professionals or may also be completed by an individual professional, such as psychiatrist of clinical psychologist.
Evidence of a physical/medical condition/sensory impairment would be completed by the relevant professional for example, your GP, a consultant or a physio therapist etc.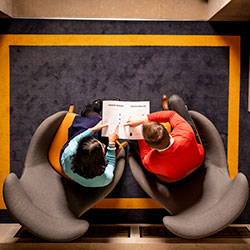 ---
SpLD Screening and Assessment
Whilst we do not offer diagnostic assessments we are able to provide advice and signpost prospective and current students to SpLD Screeners and where to obtain a diagnostic assessment.
If you are currently studying at a school or college, they may fund the diagnostic assessment for you. Please note we are not able to access Form 8 exam requirement reports as evidence of a disability or SpLD.
If needed, you can find a diagnostic assessor by through the PATOSS Website. Costs of Diagnostic Assessments start at £300.
Students who are enrolled can apply to the Coventry University Emergency Fund for the costs of the assessment to be reimbursed, though this is dependent on individual financial circumstances. Please speak to one of the team for further information.
---
Consent to share information
You are in control of who you tell about your disability or SpLD and we will not pass on information without your permission. We do require your consent to share information about your support. It allows us to communicate with staff about your support requirements e.g. to organise access arrangements with tutors and to organise individual exam adjustments. Please complete our consent to share information form.
---
Study Support
Coventry University Disability Team provide study skills support for students who have provided evidence of a disability. These sessions are focused on building useful study skills for example breaking down an assignment brief, planning and writing skills.
Top Tips for Study Skills

Use time carefully and have a study schedule.
Ensure you have a good understanding of your assignment briefs/ tasks.
Ask for clarification if you are unsure of the task requirements.
Fully plan assignments.
Learn the structure of writing including structuring essays, reports and how to structure paragraphs.
Be critical not descriptive when writing.
Always proof read and edit.
Use motivational techniques to remain focused and on task.
Start revision early in the year.
Look after yourself.
Library Support
Library staff will endeavour to purchase alternative formats of essential reading texts and Flying Start texts for students with an official print disability diagnosis.
We have two study rooms which students can use with their helpers or by themselves. One of these rooms has assistive software and is on our silent floor.
All students can book 1-1 appointments with a librarian, maths or writing tutor to help with research and writing for their coursework.
Other library support can be found on the Library's Disability Support Guide.
---
Assistive Technology
You can access Read and Write and X Mind which are available to all students through Apps Anywhere once enrolled. Please refer to the student portal for this information. Assistive Technology can aid you with progression with managing your academic workload.
Access
For further details on campus accessibility, please check out our details on Accessable
Parking information
Blue Badge holders can request an additional permit to park in disabled parking spaces on campus.
Accommodation
If you are applying for accommodation and need a disability adapted room, individual room adaptions or access to items such as a fridge for medication FutureLets will need you to provide medical evidence to support your application for this type of accommodation.
Please contact for further information.
Personal Care Support
Personal care support is usually arranged by the individual student, often with the support of your local social services team. If you need a room for your care, or access for intermittent care support please do contact us. You may also be eligible for additional support in the form of notetaking, please speak to one of the disability team for more information.
---
Funding
Disabled Students Allowance
Depending on your course and whether you are a home student, you may be eligible to apply for Disabled Students' Allowances (DSAs) to cover some of the extra costs you may have because of a mental health problem, long term illness or any other disability. You can apply for DSA.
This support is only available to Home students, as such we would encourage you to apply for Disabled Students Allowance before you arrive at university, this will help to aid your transition in to university. You can apply and opt in when applying for your student finance.
---
Information for applicants
Open days
Disability Advisors are always available at open days to answer any queries or questions you may have about the support available to you at University. You can find us on the first floor of The Hub building, or if the open day is online we will be available there as well.
Visiting Campus & Transition
We offer telephone appointments and individual visits to campus to students before you enrol to support you with familiarising yourself with campus. We run a Summer school for students who identify on the Autistic Spectrum. This programme is also open to other students who would benefit from an earlier transition to university (hearing/sight/mobility impaired). In addition to this, we also run information days.
For now, you may want to take a virtual tour of our campus.
Top Tips for Applicants

We very much encourage you to get in touch with us before you arrive to share your disability details.
Apply for Disabled Students Allowance before you arrive.
Just ask us any questions you have, we are a very friendly team, we are happy to meet with you in person or call you to discuss your support arrangements.
Attend one of our transition events to aid your preparation for coming to Coventry University.