Course code:
Study options:
3 years full-time
4 years full-time with study abroad / professional placement
Location:
---
Get in touch
For questions regarding study and admissions please contact us:
Course code:
Study options:
3 years full-time
4 years full-time with study abroad / professional placement
Location:
---
Get in touch
For questions regarding study and admissions please contact us:
This studio-based course will allow you to explore, create and develop the skills to design innovative products that deliver a rich experience to the user. You'll have access to extensive specialist facilities and guidance from our experienced practitioners.
Coventry has taught product design for over 30 years. We have excellent links with a wide range of local and international employers, such as Lego, Dyson, Cambridge Consultants, Kinneir Dufort, Jaguar Land Rover, DCA and Seymour Powell.
A recognised centre of excellence, the University's department of Industrial Design was awarded the Sir Misha Black Award for Innovation in Design Education in 2007, and the Queen's Anniversary Prize for Further and Higher Education in 2008.
Why Coventry University?
An award-winning university, we are committed to providing our students with the best possible experience. We continue to invest in both our facilities and our innovative approach to education. Our students benefit from industry-relevant teaching, and resources and support designed to help them succeed. These range from our modern library and computing facilities to dedicated careers advice and our impressive Students' Union activities.
COVID-19
The University may deliver certain contact hours and assessments via emerging online technologies and methods across all courses. In response to the Covid-19 pandemic, we are prepared for courses due to start in or after the 2020/2021 academic year to be delivered in a variety of forms. The form of delivery will be determined in accordance with Government and Public Health guidance. Whether on campus or online, our key priority is staff and student safety.
Due to the ongoing restrictions relating to Covid-19, some facilities (including some teaching and learning spaces) and some non-academic offerings (particularly in relation to international experiences), may vary from those advertised and may have reduced availability or restrictions on their use.
Global ready
An international outlook, with global opportunities
Employability
Career-ready graduates, with the skills to succeed
Teaching Excellence
Taught by lecturers who are experts in their field
Course essentials
A degree which offers you more, at no extra cost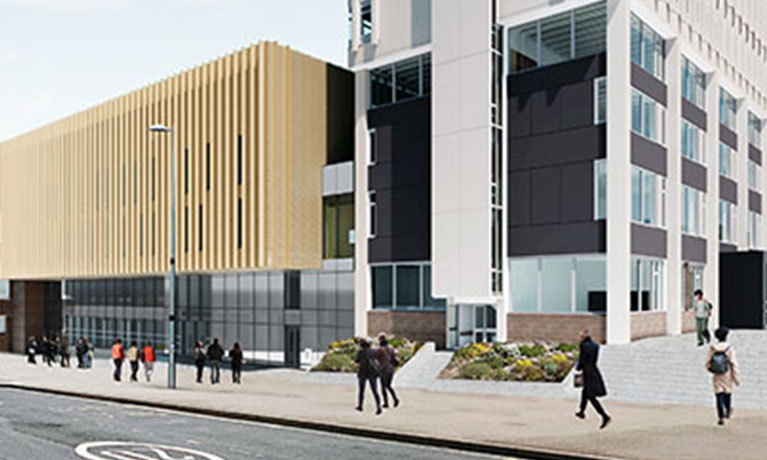 We are currently in the process of a major redevelopment of our Faculty of Arts and Humanities buildings. The building will be open to the public as well as students, and will feature an expansive gallery space.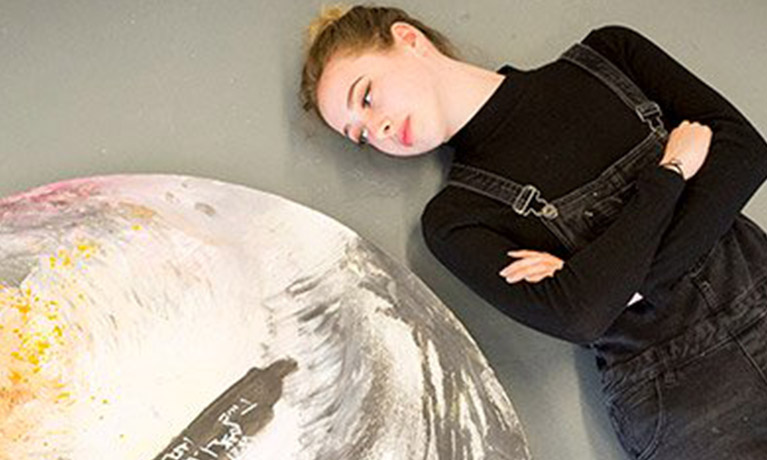 We hope that you are all staying safe in these uncertain times. Creative activities can really help fill the days, while we are spending more time at home and we have some ideas to keep you busy.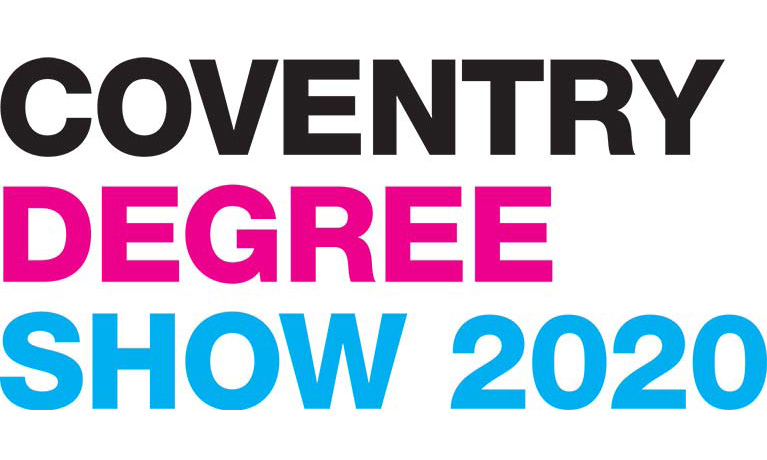 Visit our online degree show where we have brought together the work of over 500 students.




What our students say...
Since coming to Coventry University, I have become more confident overall, improved interpersonal skills, become better at presenting and become more organised. I like how diverse my course is and it allows me to use and showcase a range of skills. The tutors are helpful and challenge us to do better.
If you like the idea of developing innovative new products, our long-established degree seeks to equip you with a broad range of skills, enabling you to create all types of products – from wearable technology to sports footwear to luxury aircraft seating. It could set you on course to become the next Jonathan Ive, Cecilie Manz, Jasper Morrison, Phillipe Starck or James Dyson.
You will have the opportunity to create innovative product design solutions in a range of styles and media, appropriate to the specific audience and purpose, taking account of critical factors such as usability, materials, sustainability, desirability, technological feasibility and professional constraints.
90%
of our MDes students are satisfied by the quality of the course
NSS, 2016
We regularly review our course content, to make it relevant and current for the benefit of our students. For these reasons, course modules may be updated.
1st
We have been ranked joint first amongst Modern Universities in England for career prospects - Guardian University Guide 2021
Course content covers enquiry, idea generation, design development and manufacturing processes. Our focus is on human-centred design and we will encourage you to devise original and creative solutions to design problems, supported by insights gained through design research. This culminates in an efficient and selective use of materials and process to acknowledge the need for sustainability in a rapidly changing world.
We strike a balance between traditional established processes and emerging technologies. You will develop your skills in workshops for wood, plastics and modelling foam, advanced techniques using wax-based styling clay, while having access to laser cutting, CNC Milling, rapid prototyping and 3D printing.
Within a collaborative studio environment, you will work on projects driven by real-life scenarios and industry briefs. You will integrate user insights, branding and visual language, ergonomics, sustainability and production processes.
The course supports a year of industry enhancement, which may take the form of a placement anywhere in the world supported by our Centre for Global Engagement (if outside the UK). Please note that such opportunities may be subject to additional costs, application, availability and/or subject to meeting any applicable visa requirements.
The teaching team includes specialists in industrial design with extensive industry experience gained at well-known companies including Conran and Dyson.
Opportunity to practice form development using wax-based styling clay.
High levels of student satisfaction for this course – 91% overall in the National Student Survey (NSS 2019).
Links with universities in Europe, Asia, China, North and South America provide opportunities to study abroad and gain an international perspective (subject to application, availability, meeting any applicable visa requirements and additional costs).
Specialist design studios feature presentation AV equipment, wi-fi, and supported by a dedicated print bureau and art shop.
Outstanding track record for graduate employment – 90% of our graduates go on to work or study within six months of finishing the course, with 70% of those employed in a professional or managerial job (DLHE 2014/15).
Our extensive making facilities include laser cutting, rapid prototyping, CNC/robotic milling, 3D printing, 3D scanning, large workshops, spray painting facilities and dedicated styling clay workshops.
Computing suites offer industry standard modelling, rendering, graphics, animation and video-editing software including Rhino, Solidworks, Illustrator, InDesign and Alias. Visualisation is supported with software such as Photoshop and Keyshot.
Our regular speaker programme makes use of our extensive links with specialists and current practitioners – with past presentations from Ian McCallum (Jaguar Land Rover), Daniel Simon, Zoe Laughlin (Institute of Making), John Tree (Jasper Morrison) and Map Project Office.
Your main study themes are:
2D and 3D design: You will be introduced to 2D and 3D illustrative and communication techniques practiced throughout the international product design community. Each assignment will be initiated with a different focus so that on completion you will able to demonstrate your competence in a variety of 2D visualisation and 3D modelling techniques.
Product design for manufacture: We explore the principles and relationships involved in the selection of materials and processes for manufacture, and their influence on aesthetics, functionality and sustainability.
Professional studies: We will guide you on your journey to becoming a professional design practitioner. Study skills and learning techniques will be discussed and applied, with a focus on research and reflective practice. Historical and contemporary approaches to design will be explored and analysed. You will be introduced to the nature of professional design-related employment and assisted in producing a formal portfolio of design work, professional CV, identity and online profile. You will make ongoing plans for your professional development, and the potential to gain experience and employment within the creative industries.
3D modelling: Develops your understanding of translating 2D ideas into 3D form, manipulating form to support visual brand language and the use of 3D CAD software to enable the forms you create to be manufactured using the latest digital technologies.
Design enquiry: You will be encouraged to demonstrate your capability to undertake an investigative activity that forms the basis for research and key knowledge that underpins the work of design practitioners in their field. Research may include: design practice, theory, management and the context of design, such as historical influence, contemporary practitioners, political and commercial agendas, market trends and analysis, sustainability, brand, technological developments and societal needs.
The course lasts three years starting in September.
You will share a base studio with your peers, where you will have the chance to learn through collaborative exploration, discussion, sketching and making. There will be lectures, seminars and practical sessions. In addition, your personal tutor will review and discuss your progress with you regularly and will be available for pastoral advice.
Several pieces of design work will be tackled each year. Projects are set to fully represent the range and duration expected in commercial practice. Specific 'drivers' of design, such as sustainability, inclusive design, assistive technology, future thinking, engineering or brand identity will provide a range of changing and demanding possibilities.
As the course progresses, you will follow a 'self-selected display' format when selecting items for exhibition or inclusion within your portfolio, common in art and design practice. The act of choosing your most powerful work develops valuable skills in self-promotion, reflection and helps to inform personal development.
You will have access to industry-standard software and hardware, as well as in other technologies like slip-casting and laser-cutting from specialist technicians. In addition, you will have the opportunity to sign up for workshops designed to enrich your skills in areas including ceramics, glass, print-making and digital media (subject to availability).
During your course of study, you will be given opportunities to join field trips and visits to exhibitions and events across the UK, which have previously included the Design Museum, Tate Modern, V&A, London Design Festival and Clerkenwell Design Week. We exhibit at New Designers in London each year and also offer study trips abroad, previously to Berlin and Lisbon to visit museums, design collections and to observe cultural diversity and local practice (such opportunities may be subject to availability and additional costs).
We pride ourselves on having visiting designers, consultants and researchers from major design studios and brands such as Imagination and Seymour Powell.
This course is solely assessed by coursework.
The Coventry University Group assessment strategy ensures that our courses are fairly assessed and allows us to monitor student progression towards the achieving the intended learning outcomes. Assessments may include individual assignments or group work elements.
On successful completion of the course, students will be able to:
acquire and analyse contextual research and human insights to define and inform design opportunities
generate and develop ideas, synthesise, test, evaluate and develop creative and appropriate solutions to a defined design opportunity
optimise design solutions for commercially-viable, ethical and environmentally-sustainable manufacture
evaluate and select techniques, tools and media to confidently visualise and communicate project outcomes
demonstrate professional behaviours, attitudes and the ability to work both independently and collaboratively with resilience to changing local and global contexts
develop curiosity and awareness of the wider context of product design and integrate into personal practice in order to enhance employability
In a typical teaching week, you will have up to 18 'contact' hours of teaching. This generally breaks down as:
Personal tutorial/small group teaching: 4 hours of tutorials each week.
Medium group teaching: 4 hours of medium group lectures and seminars each week.
Large group teaching: 10 hours of lectures/practical sessions each week.
We firmly believe that a future design career must fit a global context and we encourage you to engage in an international experience during your study. There may be opportunities for exchange with students on similar courses in overseas universities.* We have links with TU Delft University in the Netherlands, Oulu Game LAB in Finland, Strate in Paris, Universidad Europea de Madrid in Spain and Zhejiang University of Media and Communications in China. You can also choose to undertake a professional placement abroad with previous students working at EMO Design (Italy), Jacob Jensen (Denmark), Design Storz (Austria) and VanBerlo (Netherlands), or with consultancies set up by our alumni such as Sisidea in China.
*International opportunities and placements (whether in the UK or abroad), may be subject to additional costs, application, meeting any applicable visa requirements and availability.
Furthermore, the School of Art and Design has an international student body and you will be working alongside designers from all over the globe.
Throughout the course, projects will be set with an international focus, enhancing your global experience and broadening your mindset. You may have opportunities to take part in Collaborative Online International Learning (COIL) projects working collaboratively across international boundaries.
Global ready
Did you know we help more students travel internationally than any other UK university according to data from the experts in higher education data and analysis, HESA?
In 2018/19, we provided a total of 5,469 experiences abroad that lasted at least five days.
Much of this travel is made possible through our Global Leaders Programme, which enables students to prepare for the challenges of the global employment market, as well as strengthening and developing their broader personal and professional skills.
Explore our international experiences
1st for
international experiences
Sending more students overseas than any other UK uni 2016/17
5,469
Student experiences
The number of student trips abroad for at least 5 days in 2018/19
12,000
and counting
The number of students we've helped travel internationally since 2016
12
global programmes
As well as trips, we offer other opportunities like language courses
What our students say...
I love design and the whole process you go through to get to a finished product and this course allows you to explore that process.
What our students say...
I chose Coventry because I loved the range and quality of previous work from students that was presented to me on open days. The best thing about being a student at Coventry is the exceptional facilities and resources to all students, enabling them to fulfil their full potential.
Tuition Fees
We pride ourselves on offering competitive tuition fees which we review on an annual basis and offer a wide range of scholarships to support students with their studies. Course fees are calculated on the basis of what it costs to teach each course and we aim for total financial transparency.

For more information, please visit our Finance pages.
Scholarships and bursaries
We offer a variety of scholarships and bursaries to students at Coventry University to help fund the cost of your study. Eligibility may depend on your circumstances and academic achievement.


Scholarships and bursaries
There are a number of scholarships available to international students at Coventry University. EU students may be eligible for a transition bursary.
Course essentials at no extra cost
We're committed to communicating study costs clearly to make sure you're not faced with having to make any unexpected payments.
This is why our 'Flying Start' package provides you with a few course essentials. Your full-time fee for an undergraduate degree will cover the following:
UK field trips
Any mandatory site visits and trips within the United Kingdom.
Key material
This can include core textbooks, software and equipment.
Laser prints
1,000 A4 sides of black and white laser printing credits per year.
Optional year
Pay no tuition fees for optional work placements or study abroad trips.
As well as covering UK field trips, key materials and laser print, the fees for this course also include:
Credit for the school art shop
Credit for laser printing
This course may incur additional costs associated with equipment, materials, bench fees, studio or facilities hire, any non-mandatory field trips, placements or work experience, study abroad opportunities or any other opportunity. Costs include (but are not limited to) travel, accommodation, activities and visas.
EU student fees
EU nationals starting in the 2020/21 academic year remain eligible for the same fees as home students and the same financial support. Financial support comes from Student Finance England, and covers undergraduate and postgraduate study for the duration of their course, providing they meet the residency requirement.
For tuition fee loans
EU nationals starting in the 2020/21 academic year must have resided in the European Economic Area (EEA) or Switzerland for the three years prior to the start of their course. The purpose of that three year residency should not have been mainly for the purpose of receiving full time education.
For maintenance loans
EU nationals starting in the 2020/21 academic year must have resided in the UK and Islands for the five years prior to the start of their course. The purpose of that five year residency should not have been mainly for the purpose of receiving full time education.
Reduced course fees for EU students
The UK Government has confirmed that EU students who are starting their course in September 2021 and onwards will be classified as an international student. To support our EU community who are affected by this change, Coventry University are providing an EU Member State Transition Bursary.
Students ordinarily domiciled in an EU Member State who prior to the 2021/22 academic intake qualified for UK fees (home fee status), are eligible for the EU Member State Transition Bursary. This will bring fee levels for those students across the Group into line with those of UK students for courses starting in the 2021/22 academic year.
Review more details on our EU Member State Transition Award/Bursary page.
What our students say...
The course is exciting with strong professional links.
Career prospects
Graduate Immigration Route visa
Based on current information from the UK Government, international students whose study extends beyond summer 2021 may be eligible for a visa under the UK Government's Graduate Immigration Route, which will enable students to stay and work, or look for work, in the UK at any skill level for up to two (2) years. Check the most up to date guidance available to check your eligibility and any updates from the UK Government before making an application or enrolment decision.
Your creative thinking, problem solving and communication skills are highly valued by employers, and could lead to roles in product design and related practices, such as design engineering, packaging design, digital modelling, trend forecasting, UX/UI design, design management, marketing or academia.
Professional enhancement is central to our ethos and you will be encouraged to embrace either an industry placement or international study before your final year (subject to additional costs, application, availability and meeting any applicable visa requirements). When you graduate, you should be used to working proactively to generate ideas as an individual or in teams and meeting deadlines.
The outcome of your final year will be presented in our prestigious Degree Show with a possible opportunity for you to present your work at an external venue, for example New Designers in London.
Our Faculty Employability Unit is on hand to offer tailored career and enterprise support if you wish to gain employment or take advantage of professional practice opportunities within course specific industries. It provides specialist careers information, advice and guidance to all our students from their first year through to final year and beyond graduation, helping them achieve their desired career outcome. Our dedicated enterprise officers can also offer valuable assistance on how to begin as a freelancer/entrepreneur.
Coventry University is committed to preparing you for your future career and giving you a competitive edge in the graduate job market. The University's Careers and Employability team provide a wide range of support services to help you plan and prepare for your career.
90%
of our Product Design BA graduates are in work or further study six months after the course
DLHE 2014/15
Where our graduates work
Recent graduates have gone on to become design futures consultants, product marketing managers and patent agents, as well as a full range of more conventional product design roles.
£18K
Our graduates earn an average salary of £18,000 six months after the course (DLHE 2014/15)
What our alumni say
What has my course taught me? Everything! It's allowed me to travel, I spent six months in Amsterdam on placement, then three months in China. It's opened my eyes to a much bigger picture. I've learnt to sell myself, be proactive and get as much as I can out of every opportunity.
Disclaimer
By accepting your offer of a place and enrolling with us, a Student Contract will be formed between you and the university. A copy of the 2021/22 Contract can be found here. The Contract details your rights and the obligations you will be bound by during your time as a student and contains the obligations that the university will owe to you. You should read the Contract before you accept an offer of a place and before you enrol at the university.
The tuition fee for the course that is stated on the course webpage and in the prospectus for the first year of study will apply. We will review our tuition fees each year. For UK and EU students, if Parliament permit an increase in tuition fees, we may increase fees for each subsequent year of study in line with any such changes. Note that any increase is expected to be in line with inflation. Following the UK's exit from the European Union, EU students should be aware that there may be a change to UK laws following the UK's exit, this may change their student status, their eligibility to study part time, and/or their eligibility for student finance. We will act in accordance with the UK's laws in force in relation to student tuition fees and finance from time to time.
For International students the tuition fee that is stated on the course webpage and in the prospectus for the first year of study will apply. We will review our tuition fees each year. For international students, we may increase fees for each subsequent year of study but such increases will be no more than 5% above inflation.