---
Get in touch
For questions regarding study and admissions please contact us:
---
Get in touch
For questions regarding study and admissions please contact us:
This integrated degree brings together the two complementary disciplines of politics and history. We combine the teaching of comparative 20th century politics and political ideas with modern global, political and social history, with a focus on Britain, Europe and America.
Examining past issues of conflict, poverty, marginalised communities, environment and gender throughout history will enhance your understanding of today's socio-political problems and associated decision-making.
The development of academic and professional skills is embedded into the course. We provide you with opportunities that will improve your powers of reason, judgment, critical thinking, analysis and problem-solving.
Why Coventry University?
An award-winning university, we are committed to providing our students with the best possible experience. We continue to invest in both our facilities and our innovative approach to education. Our students benefit from industry-relevant teaching, and resources and support designed to help them succeed. These range from our modern library and computing facilities to dedicated careers advice and our impressive Students' Union activities.
COVID-19
The University may deliver certain contact hours and assessments via emerging online technologies and methods across all courses. In response to the Covid-19 pandemic, we are prepared for courses due to start in or after the 2020/2021 academic year to be delivered in a variety of forms. The form of delivery will be determined in accordance with Government and Public Health guidance. Whether on campus or online, our key priority is staff and student safety.
Due to the ongoing restrictions relating to Covid-19, some facilities (including some teaching and learning spaces) and some non-academic offerings (particularly in relation to international experiences), may vary from those advertised and may have reduced availability or restrictions on their use.
Global ready
An international outlook, with global opportunities
Employability
Career-ready graduates, with the skills to succeed
Teaching Excellence
Taught by lecturers who are experts in their field
Course essentials
A degree which offers you more, at no extra cost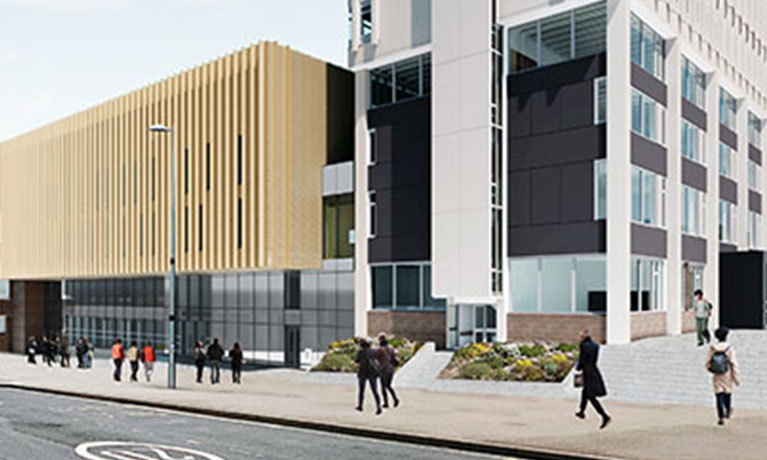 We are currently in the process of a major redevelopment of our Faculty of Arts and Humanities buildings. The building will be open to the public as well as students, and will feature an expansive gallery space.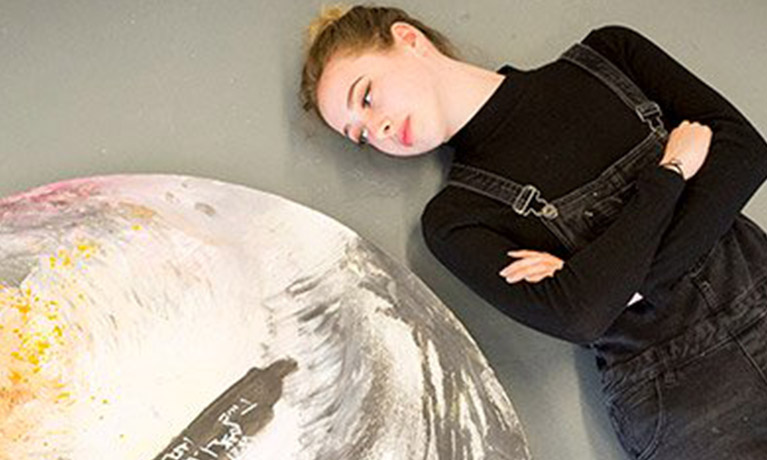 We hope that you are all staying safe in these uncertain times. Creative activities can really help fill the days, while we are spending more time at home and we have some ideas to keep you busy.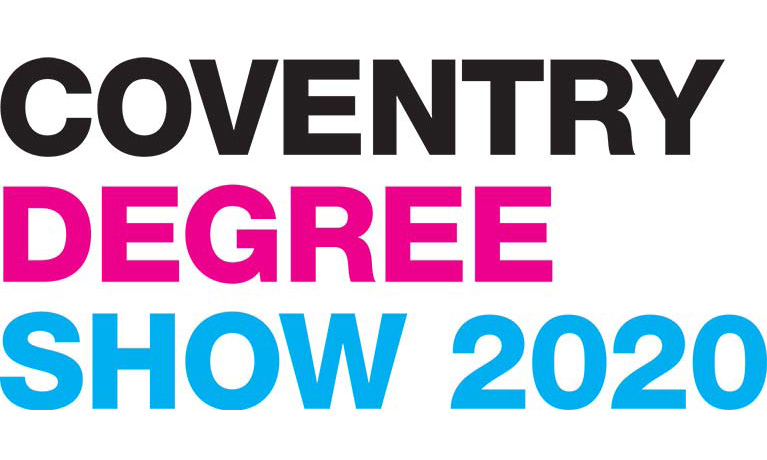 Visit our online degree show where we have brought together the work of over 500 students.




What our students say...
Document analysis, book reviews and the ability to read graphs and data to draw conclusions are all apart of this course. It's a challenge, but thanks to the dedicated lecturers, it's a fascinating and interesting journey.
Combining the study of history and politics, you will be taught how power, authority, dissent and violence influence governance and impact society and compare historical events to understand how and why things change.
In the second and third year, you can tailor your course by choosing from a wide range of optional modules, studying specific periods and places in history or political movements.
You can choose to explore the developing area of environmental history, which examines the impact of humans on the natural world over time. We will consider a broad range of issues, including the birth and impact of environmental groups and Green parties, together with the debates surrounding climate change and humanity's ethical relationship with the natural world.
Alternatively, you may wish to examine in more detail the major political ideologies of the 20th century in Britain, Europe, North America and the Third World. You will have the opportunity to consider the political effect of 10 influential ideological currents on political parties, movements, policies and legislation of governments – conservatism, Christian Democracy, far right populism/neo-fascism, liberalism, socialism, the New Left, feminism, ecologism, political Islam and anti-colonialism.
94%+
Student satisfaction for areas of this course ranges from 94%-100%
NSS, 2016
We regularly review our course content, to make it relevant and current for the benefit of our students. For these reasons, course modules may be updated.
1st
We have been ranked joint first amongst Modern Universities in England for career prospects - Guardian University Guide 2021
Studying history and politics together should provide you with a more robust understanding of each area, to deepen your understanding of past events, political actions and lessons learned through history.
Our highly-accomplished and multidisciplinary teaching team includes respected authors and experts in the politics and history of Britain, Germany, Italy, the Middle East, Africa and North America. They will share knowledge of security studies, social theory, development, peace studies, foreign policy analysis, national and international politics and the history of international political thought.
Past students have explored some of the 20th century's most defining historical events – from women's suffrage in Britain to the American civil rights movement. We aim to examine the strengths and weaknesses of different political systems, use and abuse of power, democracy, human rights and more.
We have maintained a close relationship with the local city council and the Houses of Parliament, organising a range of guest talks from the people involved in contemporary politics and international relations. This has previously included British MPs, high commissioners from African states and speakers from major global corporations. Recent topics have included 'Britain and the EU', 'Women in Politics' and 'Ethnic Diversity in Politics'.
You'll also have the option to spend a year on professional placement, applying your academic skills within the workplace and potentially gain valuable work experience.* Past students have spent time within an MP's office, working for local government, for historical societies like The Herbert Art Gallery and organisations such as The British Council.
The course provides an excellent foundation to students to help and support them with pursuing their own careers in the public, private and voluntary sectors within a range of areas like local administration, communications, diplomacy, intelligence, development or international organisations.
*Placement years are subject to additional costs, application, meeting applicable visa requirements and availability. Further costs incurred as a result of the professional work placement or study abroad shall be borne by the student.
Coventry University were ranked 9th in the UK for 'Politics' in the Guardian University Guide 2019.
Spend a year studying abroad – we have links with universities in France, Germany and Sweden.
Our teaching staff include a Senior Fellow of the Higher Education Academy and Fellow of the Royal Historical Society.
94% overall student satisfaction for BA History and Politics in the National Student Survey (NSS) 2019
99% satisfaction for Teaching and Learning in NSS 2019.
100% overall student satisfaction for the subject of 'Politics' and 94% for 'History' in the National Student Survey (NSS) 2016.
A wide range of optional modules allow you to study specific political movements, such as the green movement or Far Right, periods of history like post-war Germany or specific issues like feminism or global organised crime.
Coventry University has excellent employer links with the House of Commons, the National Crime Agency (NCA), local government, local and national NGOs and charities, the Archives and Records Association, the Museums Association, the institute of Historic Building Conservation.
You could join our active student-led History, International Relations, Politics and Sociology Society (HIPSOC), which has organised fieldtrips to Germany, France, Belgium, the Netherlands and Mexico to visit the institutions of the EU, the International Criminal Court and Greenpeace Costa Rica.
We provide you with extensive placement opportunities, for example, placements have previously included local government for the council, MP and MEP offices, commercial firms like City Year, First Utility and GE Alstrom, organisations like University Hospital Coventry and Warwickshire, The Citizens' Advice Bureau, Coventry University, Food Bank and MIND and local heritage sites like Coventry Cathedral and museums.
Opportunities to apply for a wide choice of placements in the private and public sectors including local historical organisations, an MP's office and Coventry City Council.
Your main study themes are:
Political ideas and action: You will gain an insight into the working of modern political systems and an understanding of the ideas and theories underlying contemporary political structures, movements and debates. We will examine the way individuals and groups react to and behave within their particular social context. We adopt an historical approach, drawing contemporary examples and illustrations from a range of countries across the world in attempt to reflect the variety of political systems, including the changes brought about after the collapse of the Soviet Union.
British history and politics: You will analyse the transformation of Britain during the period of transition from late Victorian Imperialism, with its emphasis on individualism and self-help, to the creation of the welfare state. The main themes considered are state-society relations and the effect of social, political and economic change upon the people of Britain. We will focus on the important political and social developments which took place between 1900 and 1951, including black history and women's history in Britain. We will focus on the development of the welfare state, comparing theories, ideologies and principles of welfare: liberalism, social democracy, conservatism, New Labour, radical critiques (Marxism, feminism etc.). We look at various political institutions, such as the Constitution, Parliament, the Cabinet, the Civil Service, local government, and the European Union.
World politics: We examine the major developments in world politics since the end of the Second World War. This includes major themes of post-war international politics, such as the dominant relationship between the superpowers, the consequences of decolonisation, the emergence of the 'Third World', the spread of revolutionary wars, the development of European integration and the spread and final collapse of communism and its effect on world politics in the end of the Cold War.
World history since 1900: With an emphasis on contemporary European history, we examine key aspects of world history in the 20th and 21stcenturies. You study the development of the European states systems and relations between the major European powers, including the foreign policies of Britain, France, Italy, Germany and the Soviet Union. We aim to examine the development of the European states system and provide you with the essential background for understanding contemporary Europe. You should gain an outline history of the United States, incorporating major themes of political change and institutions, key leaders, war and diplomacy, economic and social development, including race and resistance.
The course normally lasts three years when studied full-time and four to six years if you decide to choose the flexible part-time option- usually commencing in September.
Your course could be delivered through a series of lectures, with seminars, tutorials, workshops, online discussions and web-based activities. In addition, your personal tutor could review and discuss your progress with you and will be available for advice
You will be taught by established scholars in a diverse range of fields – the history of Native Americans and the American frontier, ideology and party politics in Britain, 20th century German history and the politics of the far right, the history of the green movement and eco-communities and you will be brought up-to-date with their research. For example, you will be taught by members of staff who have written books and articles used in several modules and will be able to attend research seminars and workshops in which they present their work.
Throughout the course, we will use real-life events during history to demonstrate the impact of political decisions.
When studying concepts such as sovereignty, democracy and revolution you should be able to connect them respectively to debates on Britain and the EU, parties and elections in Europe and the Arab Spring.
You'll have the opportunity to go on fieldtrips, for example, to the Houses of Parliament in London, the Welsh Assembly and the EU institutions in France and Belgium. Our excellent professional links with international organisations and institutions enable us to host an exciting programme of guest speakers.*
* Subject to additional costs, application, meeting applicable visa requirements and availability. Further costs incurred as a result of the professional work placement or study abroad shall be borne by the student.
This course will be assessed using a variety of methods which will vary depending upon the module. Assessment methods include formal examinations and coursework.
The Coventry University Group assessment strategy ensures that our courses are fairly assessed and allows us to monitor student progression towards the achieving the intended learning outcomes. Assessments may include exams, individual assignments or group work elements.
On successful completion of this course, you will be able to:
Demonstrate knowledge and understanding of: events, issues and controversies that are the subject matter of modern and contemporary history; the varieties of history and the changing nature of historical and historiographical debate; the methods and approaches employed in the study of history; influential ideas, events, institutions, processes and policies in contemporary politics; institutions, processes and policies utilised by contemporary government; the differing approaches to, and key issues of debate within, the study of politics
Analyse and address managerial problems, take decisions and identify appropriate solutions in a creative and constructive manner
Locate a range of information sources, to gather and marshal relevant evidence successfully
Construct fair, coherent and convincing arguments utilising the relevant key concepts and approaches in the relevant disciplines
Work independently with confidence and reflect upon the process of learning
Work within a group, to negotiate, to learn from others and to lead an activity
Manage time effectively, set objectives and evaluate the performance of oneself and others
Develop and debate ideas and to sustain arguments effectively both orally and in written form
In a typical teaching week, you will have approximately 14 'contact' hours of teaching. This generally breaks down as follows:
Personal tutorial/small group teaching: 1 hour tutorial each week.
Medium group teaching: 5 hours of practical classes, workshops or seminars each week.
Large group teaching: 8 hours of lectures each week.
The contact hours may be made up of a combination of face-to-face teaching, individual and group tutorials, and online classes and tutorials
This course provides an international perspective, through studying the history and contemporary politics of a range of countries from around the world. The course is taught by both British and non-British staff and a regular proportion of students are recruited from the EU and overseas, providing a multicultural learning experience.
We are keen to provide an internationalised student experience, so provide opportunities for you to study abroad by maintaining our links with some of the most prestigious European universities, such as the Institute of Cultural Diplomacy (ICD) in Berlin, Science Po in Bordeaux, the University of Heidelberg in Germany and Lund University in Sweden. * If you do not speak a foreign language, students could have the opportunity to study a year at an institution where courses are taught in English.
We organise an annual study trip abroad to a range of different destinations. For example, previous students have travelled to the United States to visit the Houses of Congress, the Pentagon, the Supreme Court, Ground Zero and the Constitutional Hall of Philadelphia. Another group spent a week in Sicily examining how the anti-mafia organisation Libera has been working to combat organised crime.
* Subject to additional costs, application, meeting applicable visa requirements and availability. Further costs incurred as a result of the professional work placement or study abroad shall be borne by the student.
Global ready
Did you know we help more students travel internationally than any other UK university according to data from the experts in higher education data and analysis, HESA?
In 2018/19, we provided a total of 5,469 experiences abroad that lasted at least five days.
Explore our international experiences
1st for
international experiences
Sending more students overseas than any other UK uni 2016/17
5,469
Student experiences
The number of student trips abroad for at least 5 days in 2018/19
12,000
and counting
The number of students we've helped travel internationally since 2016
12
global programmes
As well as trips, we offer other opportunities like language courses
What our students say...
Document analysis, book reviews and the ability to read graphs and data to draw conclusions are all a part of this course. It's a challenge, but thanks to very dedicated lecturers, it not only became a fascinating and interesting journey, but it awakened in me a desire to delve deeper around the subject.
Haven't met the entry requirements or don't have the right qualifications? You may still be able to progress onto a degree you'd love by studying a foundation or access course.
View our full list of country specific entry requirements on our Entry requirements page. You can also explore our International foundation year courses.
Tuition Fees
We pride ourselves on offering competitive tuition fees which we review on an annual basis and offer a wide range of scholarships to support students with their studies. Course fees are calculated on the basis of what it costs to teach each course and we aim for total financial transparency.

For more information, please visit our Finance pages.
Scholarships and bursaries
We offer a variety of scholarships and bursaries to students at Coventry University to help fund the cost of your study. Eligibility may depend on your circumstances and academic achievement.


Scholarships and bursaries
There are a number of scholarships available to international students at Coventry University. EU students may be eligible for a transition bursary.
Course essentials at no extra cost
We're committed to communicating study costs clearly to make sure you're not faced with having to make any unexpected payments.
This is why our 'Flying Start' package provides you with a few course essentials. Your full-time fee for an undergraduate degree will cover the following:
UK field trips
Any mandatory site visits and trips within the United Kingdom.
Key material
This can include core textbooks, software and equipment.
Laser prints
1,000 A4 sides of black and white laser printing credits per year.
Optional year
Pay no tuition fees for optional work placements or study abroad trips.
The following are additional costs not included in the fees:
Any optional overseas field trips or visits: £400+ per trip
EU student fees
EU nationals starting in the 2020/21 academic year remain eligible for the same fees as home students and the same financial support. Financial support comes from Student Finance England, and covers undergraduate and postgraduate study for the duration of their course, providing they meet the residency requirement.
For tuition fee loans
EU nationals starting in the 2020/21 academic year must have resided in the European Economic Area (EEA) or Switzerland for the three years prior to the start of their course. The purpose of that three year residency should not have been mainly for the purpose of receiving full time education.
For maintenance loans
EU nationals starting in the 2020/21 academic year must have resided in the UK and Islands for the five years prior to the start of their course. The purpose of that five year residency should not have been mainly for the purpose of receiving full time education.
Reduced course fees for EU students
The UK Government has confirmed that EU students who are starting their course in September 2021 and onwards will be classified as an international student. To support our EU community who are affected by this change, Coventry University are providing an EU Member State Transition Bursary.
Students ordinarily domiciled in an EU Member State who prior to the 2021/22 academic intake qualified for UK fees (home fee status), are eligible for the EU Member State Transition Bursary. This will bring fee levels for those students across the Group into line with those of UK students for courses starting in the 2021/22 academic year.
Review more details on our EU Member State Transition Award/Bursary page.
What our students say...
Document analysis, book reviews and the ability to read graphs and data to draw conclusions are all a part of this course. It's a challenge, but thanks to the dedicated lecturers, it's a fascinating and interesting journey.
Career prospects
Graduate Immigration Route visa
Based on current information from the UK Government, international students whose study extends beyond summer 2021 may be eligible for a visa under the UK Government's Graduate Immigration Route, which will enable students to stay and work, or look for work, in the UK at any skill level for up to two (2) years. Check the most up to date guidance available to check your eligibility and any updates from the UK Government before making an application or enrolment decision.
Upon successful completion of this course, the skills and knowledge you will gain on this degree may assist you with careers in government, business, media, lobbying, campaigning, voluntary organisations and international organisations like the United Nations (UN) or the European Commission.
Throughout the course, our aim is to focus your academic study around broad-based skills development. When you graduate, you'll have developed a range of transferrable skills, valued by employers, including excellent communications, critical thinking and analysis, presentation and listening skills.
The Talent Team is on hand to offer tailored career and enterprise support if you wish to apply for employment or take advantage of professional practice opportunities within course specific industries. Students could have access to a team of designated employability officer who can advise you on career opportunities and give support to help you develop tailor-made job applications.
97%
on average of our graduates are in work or further study six months after the course
DLHE 2014/15
Where our graduates work
Some of our previous students have secured graduate-level jobs in the Civil Service, international organisations, local government, the media, banking and finance, the culture industry, further and higher education teaching and non-government organisations (NGOs).
They work for a range of organisations, including the House of Commons, the European Parliament, the European Union, the Commonwealth, foreign embassies, IPSOS Mori, Amnesty International, Greenpeace, the NHS, BUPA Healthcare, BMI Healthcare, Barclays, HSBC, BBC, West Midlands Police/Transport Police, Atlas Copco, GlaxoSmithKline and the Army/Navy.
£18k
Our graduates earn an average salary of £18,000 six months after the course (DLHE 2014/15)
Disclaimer
By accepting your offer of a place and enrolling with us, a Student Contract will be formed between you and the university. A copy of the 2021/22 Contract can be found here. The Contract details your rights and the obligations you will be bound by during your time as a student and contains the obligations that the university will owe to you. You should read the Contract before you accept an offer of a place and before you enrol at the university.
The tuition fee for the course that is stated on the course webpage and in the prospectus for the first year of study will apply. We will review our tuition fees each year. For UK and EU students, if Parliament permit an increase in tuition fees, we may increase fees for each subsequent year of study in line with any such changes. Note that any increase is expected to be in line with inflation. Following the UK's exit from the European Union, EU students should be aware that there may be a change to UK laws following the UK's exit, this may change their student status, their eligibility to study part time, and/or their eligibility for student finance. We will act in accordance with the UK's laws in force in relation to student tuition fees and finance from time to time.
For International students the tuition fee that is stated on the course webpage and in the prospectus for the first year of study will apply. We will review our tuition fees each year. For international students, we may increase fees for each subsequent year of study but such increases will be no more than 5% above inflation.