History MA
Study level:

Postgraduate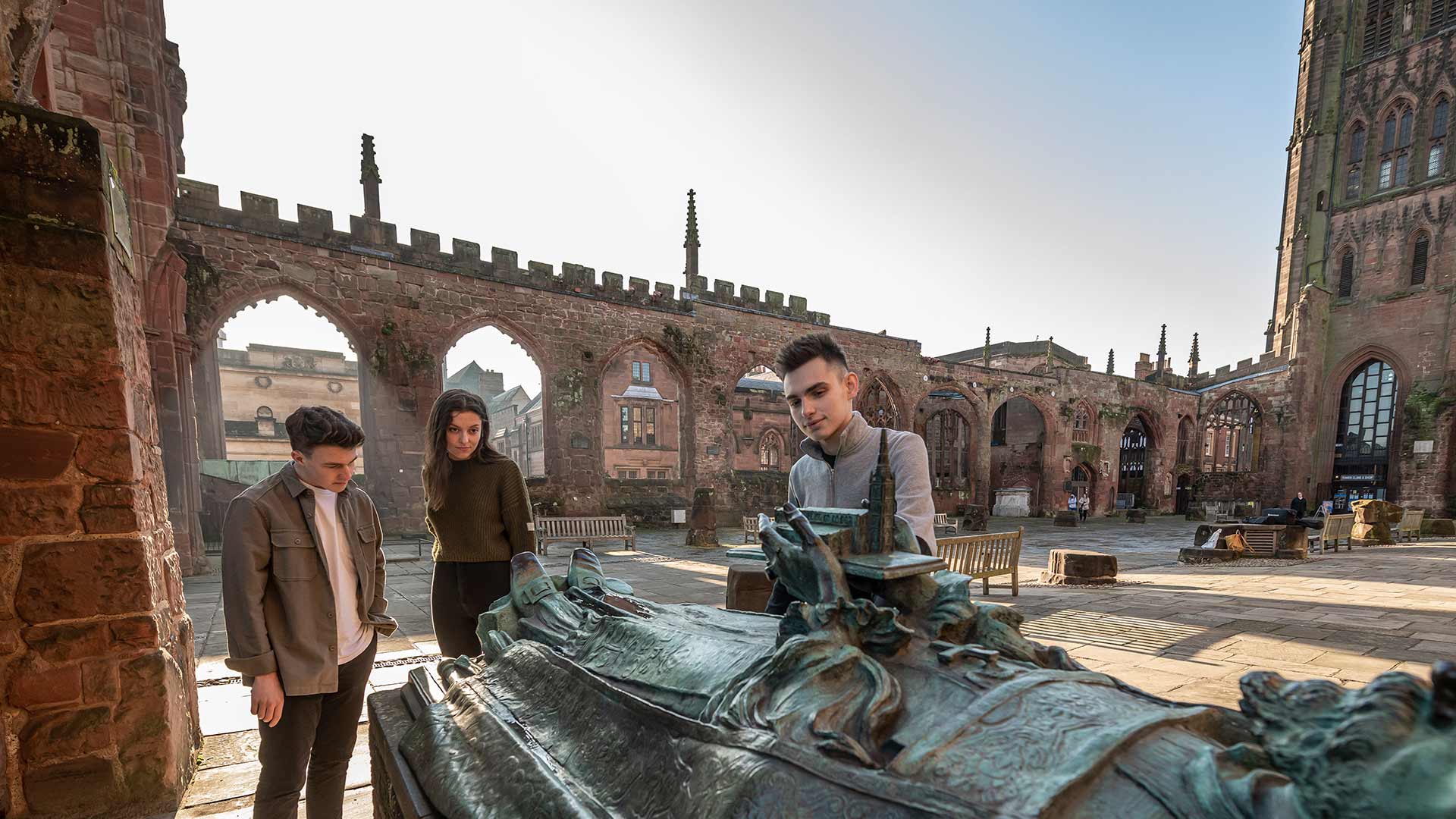 Our History MA is an exciting opportunity to study global history through local lenses and explore the relationship between war and the media, the history of environmentalism, indigenous voices, and gender history.
Location
Coventry University (Coventry)
Study mode
Full-time
Part-time
Duration
1 year full-time
2 years part-time
16-24 months (with professional experience)
Start date
September 2023
January 2024
May 2024
---
Course overview
Through innovative, digital and real-world assessments, the History MA prepares you for your professional future by equipping you with transferable and essential analytical, research and management skills.
The History MA builds on your existing knowledge and experience by offering a research-led and student-inspired postgraduate course.
The course aims to develop your research and professional capabilities, equipping you with the essential skills to thrive in an increasingly global and mediatised world.
This interdisciplinary course investigates essential questions about the nature and ownership of history and explores important debates about the role of the media and social change in modern history.
You will have the option to apply for a 'professional experience' opportunity2 designed to further develop your skills and knowledge with the aim of maximising your employability prospects. See modules for more information.

Joint Top Modern University for Career Prospects
Guardian University Guide 2021 and 2022

5 QS Stars for Teaching and Facilities
QS Stars University Ratings

Top 5 UK Student City (Coventry)
QS Best Student Cities Index 2023
Why you should study this course
The course has been designed to use the past to prepare you for the future. Through a range of historical specialisms, taught using a diversity of teaching methods and innovative forms of assessment (including blogs, emulations and video presentations), this MA prepares you for the graduate job market.
You will have the opportunity to study a wide selection of issues, including the history of wartime media, environmental and indigenous history, and the history of gender/social change.
The close relationship between the MA course and the research expertise of the historians in the school gives you the chance to learn from specialists and to strengthen your research skills.
The interdisciplinary and innovative approach of the course to teaching and assessment provides transferable skills – skills that are valued by employers across the public and private sectors.
Collaborations with other organisations
Confucius Institute
The School of Humanities is home to the Confucius Institute. This is a collaboration created through a collaboration with Jiangxi University of Finance and Economics, which aims to promote an understanding of the Chinese language and culture.
Coventry Degree Show 2023
The Coventry Degree Show is an annual event to celebrate and showcase our graduating students' work.
Explore the work of our talented students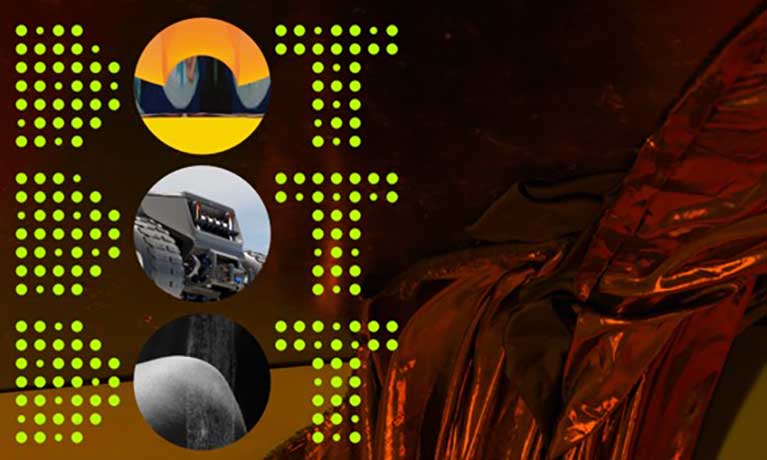 ---
What you'll study
The course will examine questions about the creation and preservation of history, the potential ramifications of who controls the past, the impact of the media on framing and understanding historical events across the world, the ways in which our understanding of the past and the present is often a result of mediatisation and the role that historical debates and events play in current discussions surrounding race and gender.
The themes and topics at the heart of the MA include environmental and indigenous history, the history of the wartime media, and the history of gender and social change. It also draws on the interdisciplinary expertise of the school's International Relations and Politics teams, empowering you to gain a better and more comprehensive insight into the historical development of the modern period.
Modules
War, Media and Society in the Twentieth Century - 30 credits

An understanding of the role the media plays in modern society is essential in an increasingly mediatised world. The history of media and social change is inextricably linked to the history of war – this is especially true for the twentieth century: a century defined by war. This module will allow you to study a range of global issues through the lens of the media.

Research Skills for the Postgraduate - 15 credits

The aim of the module is to enhance your research skills and to highlight good academic and professional practice. Students will be asked to reflect on how evidence is collected, how it should be analysed, the ethics of data collection, academic writing and the various ways information can be analysed and presented. The module will assess how you reflect on the methodological issues through an essay before producing a research design which will later aid you in your final project.

Decolonial Thinking, Indigenous Peoples, and Sustainability - 15 credits

This module explores history from a range of perspectives, focusing on the experiences of racial minorities, indigenous peoples, anti-industrialists, sustainability advocates, and alternative communities in the Americas and Western Europe. This module will provide students with an opportunity to engage with history from the perspective of those typically, from a Western perspective, framed as its victims or outsiders, creating opportunities to engage with active participants in the emerging narratives and discourses generated within those groups.

Changing Character of War and Terrorism - 15 credits

This module is designed to provide the foundations of the theory and the praxis of war. You will be introduced to the key concepts of, and will be encouraged to critically assess, past, present and future issues of violent conflicts, and defence policies of great powers and relate them to the global political context of the 21st century.

Gender and Social Change in 20th Century Britain - 15 credits

This module aims to provide you with a critical understanding of the issues surrounding the history of gender in twentieth-century Britain, through both the prisms of theory and advanced historical skills. The module examines how the twentieth century was a period of profound change for both men and women in Britain.

Cultural Heritage and Public History - 15 credits

This module offers an introduction to cultural heritage and public history, investigating what cultural heritage means to its constituent communities; how cultural heritage can be defined and understood, and how it can be managed, protected and safeguarded. It offers an in-depth exploration of core contemporary questions and debates as to who decides how heritage is constituted and curated and how it should be shared with the public.

21st Century Populism - 15 credits

This module focuses on the phenomenon of populism and its diverse manifestations in the 21st Century. The world has witnessed a rise of populist parties and leaders across the globe, primarily on the right but also on the left. Populism has now become an intensely researched topic and widely debated theme. This module examines the rise of populism in Western and Central Europe, the United States, Latin America and the Middle East.

Creative Futures and Social Change - 10 credits

This module explores the changing world of work which Arts and Humanities students enter after study. New technology and the changing global economy mean that jobs and skills are changing and evolving quickly and will continue to do so. This is an exciting and new world, and this module is designed to empower students to realise their potential in it. This module provides tools for students to develop into changemakers, thrive in a changing world of work and participate in creating a better future for society. Students will be guided through a process of reflection that explores four possible futures for the world of work and how to situate their own professional identity as the future of work changes through their careers. This module is designed in collaboration with The RSA (Royal Society of Arts, Manufactures and Commerce), and upon successful completion students will receive RSA digital badging.

Final Research Project - 50 credits

This module offers you an opportunity for personalised learning by carrying out an original piece of social science research in a chosen subject area. You may select a topic that is neoteric or disruptive in your discipline, has intrigued you from another part of your learning on the course, aligns with a professional role or career aspirations or might simply be an area of interest ready to be turned into a passion project. You will be the lead producer in the design and delivery of your project, with support from experienced staff in one-to-one supervision.
With professional experience option
The professional experience opportunity2 enables you the opportunity to apply for optional professional experience in semester 1, which, upon successfully securing an opportunity, will extend the duration of your master's to either 16, 20 or 24 months. The professional experience provides an opportunity for you to develop expertise and experience in your chosen field with the aim of enhancing your employability.
Please note that the optional professional experience modules incur an additional tuition fee, which for 1 semester of professional experience is £1,333.33, for 2 semesters of professional experience is £2,666.67, and for 3 semesters of professional experience is £4,000.
Professional experience may also be subject to additional costs, visa requirements being met, subject to availability and/or competitive application. Professional experience opportunities are not guaranteed but you will benefit from the support of our Talent Team in trying to find and secure an opportunity. Find out more about the professional experience option.
We regularly review our course content, to make it relevant and current for the benefit of our students. For these reasons, course modules may be updated.
---
How you'll learn
During the first two semesters you will study seven mandatory modules based around the key themes of the MA. In the final semester you will complete a 15,000-word dissertation based on a research topic you choose. Modules are typically 15 credit modules except for War, Media and Society in the Twentieth Century (which is 30 credits and includes an induction to the MA), Leading Diverse Workforces (which is 10 credits) and the dissertation module which is 50 credits.
During semester one, students can apply for the extended route, which offers an opportunity to reflect upon and gain professional experience through three semesters of internship or placement with a host of different organisations.2 Please see the module section for further information.
This course can be offered on a part-time basis. Whilst we would like to give you all the information about our part-time offering here, it is tailored for each course each year depending on the number of part-time applicants. Therefore, the part-time teaching arrangements vary. Request further information about part-time study.
---
Teaching contact hours
The number of full-time contact hours may vary from semester to semester, however, on average, it is likely to be around 12-15 contact hours per week.
Additionally, you will be expected to undertake significant self-directed study of approximately 35 hours each week, depending on the demands of individual modules.
The contact hours may be made up of a combination of face-to-face teaching, individual and group tutorials, and online classes and tutorials.
As an innovative and enterprising institution, the university may seek to utilise emerging technologies within the student experience. For all courses (whether on-campus, blended, or distance learning), the university may deliver certain contact hours and assessments via online technologies and methods.
In response to the COVID-19 pandemic, we are prepared for courses due to start in or after the 2023/2024 academic year to be delivered in a variety of forms. The form of delivery will be determined in accordance with Government and Public Health guidance. Whether on campus or online, our key priority is staff and student safety.
---
Assessment
This course will be assessed using a variety of methods which will vary depending on the module.
Assessment methods may include:
Wartime Emulation
Critical Reflections
Critical Review
Audio-Visual Biographic/Ethnographic Presentation
Methodological Discussion
Research Design
Oral Presentation
Heritage Activity Proposal and Reflection
Video Presentation
Strategy Report
Blog
Essays
Final Project (15,000-word equivalent)
The Coventry University Group assessment strategy ensures that our courses are fairly assessed and allows us to monitor student progression towards achieving the intended learning outcomes.
---
Entry requirements
Typical offer for 2023/24 entry.
Applicants should normally hold an undergraduate degree, in a social science or humanities related subject, or equivalent international grade/qualification, from a recognised university.
We recognise a breadth of qualifications; speak to one of our advisers today to find out how we can help you.
Select your region to find detailed information about entry requirements:
You can view our full list of country specific entry requirements on our Entry requirements page.
Alternatively, visit our International hub for further advice and guidance on finding in-country agents and representatives, joining our in-country events and how to apply.
Typical entry requirements
Applicants should normally hold an undergraduate degree, in a social science or humanities related subject, or equivalent international grade/qualification, from a recognised university.
English language requirements
IELTS: 6.5 overall, with no component lower than 5.5.
If you don't meet the English language requirements, you can achieve the level you need by successfully completing a pre-sessional English programme before you start your course.
For more information on our approved English language tests visit our English language requirements page.
---
Fees and funding
2023/24 tuition fees.
Student
Full-time
Part-time
UK, Ireland*, Channel Islands or Isle of Man
£11,200 | £15,200 (with prof. experience)
Request fee information
EU
£11,200 | £15,200 (with prof. experience) per year with EU support bursary**
£18,600 | £22,600 (with prof. experience) per year without EU support bursary**
Not available
International
£18,600 | £22,600 (with prof. experience)
Not available
For advice and guidance on tuition fees3 and student loans visit our Postgraduate Finance page.
We offer a range of International scholarships to students all over the world. For more information, visit our International Scholarships page.
Tuition fees cover the cost of your teaching, assessments, facilities and support services. There may be additional costs not covered by this fee such as accommodation and living costs, recommended reading books, stationery, printing and re-assessments should you need them.
The following are additional costs not included in the tuition fees:
Any optional overseas field trips or visits: £400+ per trip.
Any costs associated with securing, attending or completing a placement (whether in the UK or abroad).
*Irish student fees
The rights of Irish residents to study in the UK are preserved under the Common Travel Area arrangement. If you are an Irish student and meet the residency criteria, you can study in England, pay the same level of tuition fees as English students and utilise the Tuition Fee Loan.
**EU support bursary
Following the UK's exit from the European Union, we are offering financial support to all eligible EU students who wish to study an undergraduate or a postgraduate degree with us full-time. This bursary will be used to offset the cost of your tuition fees to bring them in-line with that of UK students. Students studying a Degree with a Foundation Year with us are not eligible for the bursary.
How do you know if you need to pay UK or international tuition fees?

We carry out an initial fee status assessment based on the information you provide in your application. Your fee status determines your tuition fees, and what financial support and scholarships may be available to you. The rules about who pays UK (home) or international (overseas) fees for higher education courses in England are set by the government's Department for Education. The regulations identify all the different categories of student who can insist on paying the home rate. The regulations can be difficult to understand, so the UK Council for International Student Affairs (UKCISA) has provided fee status guidance to help you identify whether you are eligible to pay the home or overseas rate.

If you meet all the criteria required by any one category, including any residence requirements, your institution must charge you the home rate. You only need to find one category that you fit into.
---
Facilities
The Faculty of Arts and Humanities is joining two of our school's completely refurbished Art and Design buildings and adding a range of new facilities4, which is planned to fully open in 2023. These will include a hyper studio designed for cross-disciplinary projects and immersive studios with cutting-edge virtual reality and mixed-reality technologies. Our aim is to offer you sector-leading facilities in a dedicated environment.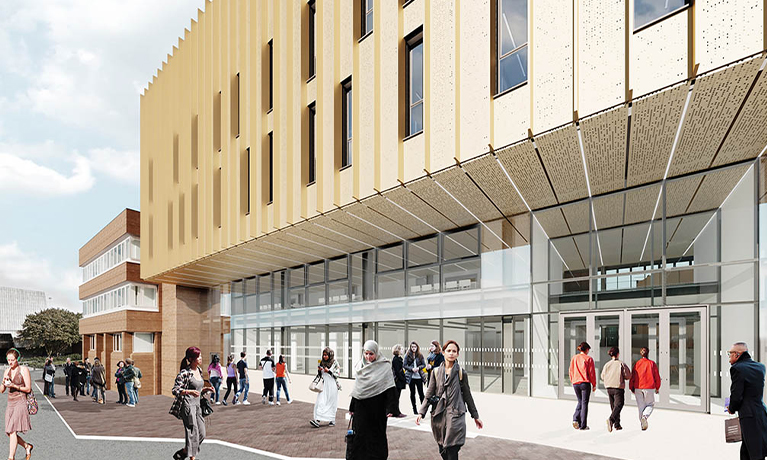 Our new Derbyshire building is planned to open fully in 2023. There will be more space to learn, design and make, including a hyper-studio for students across all disciplines to collaborate on projects together, a gallery space and an events atrium.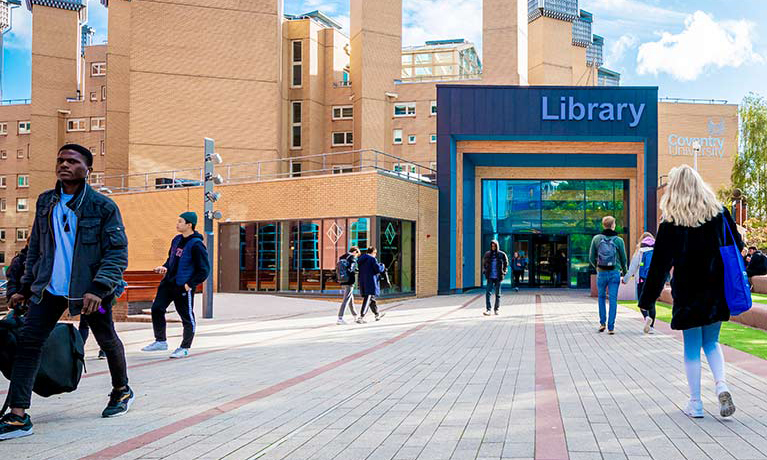 You will benefit from our support designed to help you succeed and our industry-relevant teaching and resources. These include our modern library and computing facilities, dedicated careers advice and Students' Union.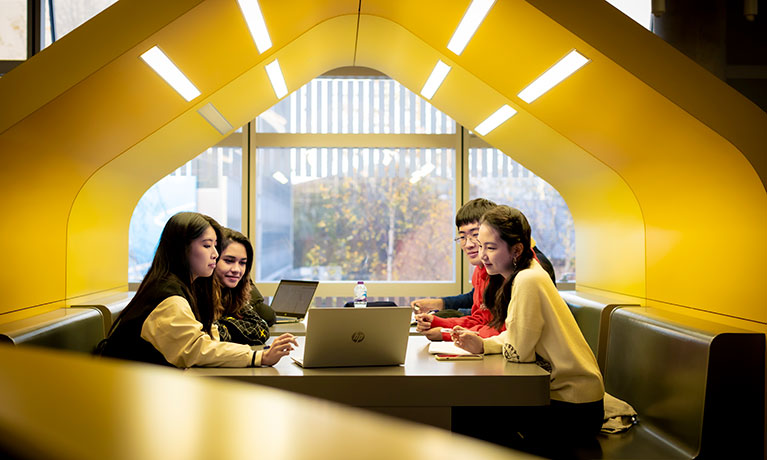 The School of Humanities is home to the Confucius Institute. This is a collaboration created with the Jiangxi University of Finance and Economics, which aims to promote an understanding of the Chinese language and culture.
---
Careers and opportunities
Upon successful completion of the course you should be able to:
Demonstrate a systematic understanding and critical awareness of modern social and cultural history
Critically evaluate current advanced scholarship and methodology in the field of history
Apply, identify, analyse and critically evaluate a range of historical perspectives and conflicting historical interpretations
Evidence awareness of the diverse contexts (historical, social, and cultural) of past and present whilst practising ethically sound and culturally aware historical and professional research skills
Conduct specialist independent research at the forefront of knowledge through the use of advanced research methods including synthesising and disseminating research in a critical fashion
Communicate advanced concepts and analysis to a range of specialist and non-specialist audiences through a variety of communication methods (oral, visual, digital and written).
Our History MA prepares you for future postgraduate study whilst also upskilling you in preparation for a more specialist job market that increasingly requires strong communication, research and analytical skills.
The focus on media and global history aims to equip you with a wide range of digital and intercultural skills through a diversity of assessments which prepares you for a mediatised and culturally diverse globalised job market. This MA course will be useful for a wide range of careers from business, public service, financial management, teaching, education and the arts.
---
How to apply
UK students

To apply to study for a postgraduate course at Coventry University, you can apply online.

---

For further support or more information about your course get in touch with us today.

International students

Full-time international students applying to start in September should apply directly to the university. Read our application pages to find out your next steps to apply.

How to apply

For further support for international applicants applying for postgraduate degree view our International hub.

You can also download our International guide which contains lots of useful information about our courses, accommodation and tips for travel.

---

Get in touch with us today for further advice and guidance.
Disclaimers

Coventry University together with Coventry University London Campus, CU Coventry, CU London, CU Scarborough and Coventry University Online come together to form part of the Coventry University Group (the "University") with all degrees awarded by Coventry University.

1Accreditations

The majority of our courses have been formally recognised by professional bodies, which means the courses have been reviewed and tested to ensure they reach a set standard. In some instances, studying on an accredited course can give you additional benefits such as exemptions from professional exams (subject to availability, fees may apply). Accreditations, partnerships, exemptions and memberships shall be renewed in accordance with the relevant bodies' standard review process and subject to the university maintaining the same high standards of course delivery.

2UK and international opportunities

Please note that we are unable to guarantee any UK or International opportunities (whether required or optional) such as internships, work experience, field trips, conferences, placements or study abroad opportunities and that all such opportunities may be subject to additional costs (which could include, but is not limited to, equipment, materials, bench fees, studio or facilities hire, travel, accommodation and visas), competitive application, availability and/or meeting any applicable travel COVID and visa requirements. To ensure that you fully understand the visa requirements, please contact the International Office.

3Tuition fees

The University will charge the tuition fees that are stated in the above table for the first Academic Year of study. The University will review tuition fees each year. For UK (home) students, if Parliament permit an increase in tuition fees, the University may increase fees for each subsequent year of study in line with any such changes. Note that any increase is expected to be in line with inflation.

For International Students, we may increase fees each year but such increases will be no more than 5% above inflation. If you defer your course start date or have to extend your studies beyond the normal duration of the course (e.g. to repeat a year or resit examinations) the University reserves the right to charge you fees at a higher rate and/or in accordance with any legislative changes during the additional period of study.

4Facilities

Due to COVID-19, some facilities (including some teaching and learning spaces) and some non-academic offerings (particularly in relation to international experiences), may vary from those advertised and may have reduced availability or restrictions on their use.

Student Contract

By accepting your offer of a place and enrolling with us, a Student Contract will be formed between you and the university. A copy of the 2023/24 contract can be found here. The Contract details your rights and the obligations you will be bound by during your time as a student and contains the obligations that the university will owe to you. You should read the Contract before you accept an offer of a place and before you enrol at the university.
---