Course code:
Study options:
3 years full-time
4 years full-time (study abroad or work placement)
Flexible part-time
Location:
Starting:
Fees:
Faculty:
Faculty of Arts and Humanities
---
Get in touch
For questions regarding study and admissions please contact us:
Course code:
Study options:
3 years full-time
4 years full-time (study abroad or work placement)
Flexible part-time
Location:
Starting:
Fees:
Faculty:
Faculty of Arts and Humanities
---
Get in touch
For questions regarding study and admissions please contact us:
Acting (Stage and Screen) BA (Hons) is aimed at students wanting to engage with live and mediated forms of acting. The course will develop and enhance your personal, professional and vocational skills.
The course will develop and enhance your personal, professional and vocational skills. It fosters creativity, critical reflection and an understanding of the processes and performances of diverse acting practices in their global, historical, and contemporary socio-political contexts, and across live, recorded, and digital platforms. This is a collaborative, creative and industry-facing course in which you have the opportunity to develop your skills in presentation and critically-creative academic enquiry. These skills are essential for a range of careers in the creative industries and beyond. You will work closely with other students in media and performing arts, and in the faculty, developing a portfolio of work across a range of media that will enhance their prospects for employability upon graduation.
You will apply key skills in voice, movement and character development to work on stage and on screen. You will also have the opportunity to engage with acting in, for example, drama and documentary film production, television, radio, corporate video and video art, live theatre, and immersive technologies such as augmented and virtual reality. The course builds upon extensive faculty expertise in the research and practice of immersive performance and motion capture, interactive media arts, and installation. The course is at the cutting edge of technological innovation in performer training with the Immersive in Telepresence project conducted in conjunction with Tampere University in Finland, having been the recipient of several international awards.
Taught primarily through practical workshops, via virtual platforms or in professionally equipped studio spaces, you will benefit from a sector-leading digital environment, access to industry professionals, and a University-wide commitment to collaborative learning, and to supporting the development of sustainable global citizenship.
Why Coventry University?
An award-winning university, we are committed to providing our students with the best possible experience. We continue to invest in both our facilities and our innovative approach to education. Our students benefit from industry-relevant teaching, and resources and support designed to help them succeed. These range from our modern library and computing facilities to dedicated careers advice and our impressive Students' Union activities.
COVID-19
The University may deliver certain contact hours and assessments via emerging online technologies and methods across all courses. In response to the Covid-19 pandemic, we are prepared for courses due to start in or after the 2020/2021 academic year to be delivered in a variety of forms. The form of delivery will be determined in accordance with Government and Public Health guidance. Whether on campus or online, our key priority is staff and student safety.
Due to the ongoing restrictions relating to Covid-19, some facilities (including some teaching and learning spaces) and some non-academic offerings (particularly in relation to international experiences), may vary from those advertised and may have reduced availability or restrictions on their use.
Global ready
An international outlook, with global opportunities
Employability
Career-ready graduates, with the skills to succeed
Teaching Excellence
Taught by lecturers who are experts in their field
Course essentials
A degree which offers you more, at no extra cost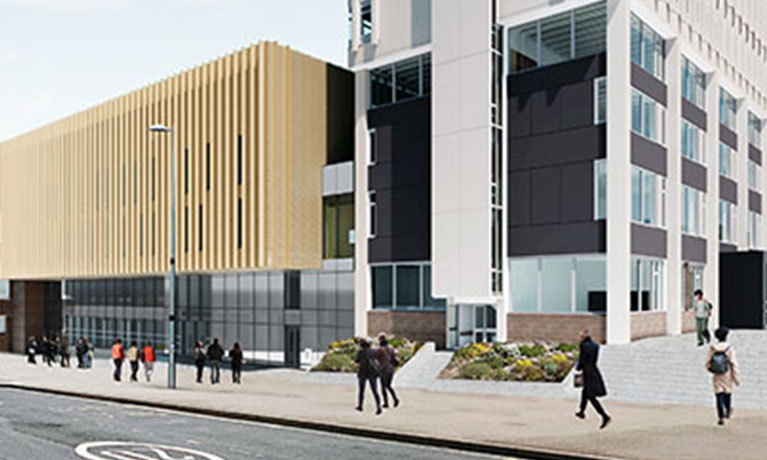 We are currently in the process of a major redevelopment of our Faculty of Arts and Humanities buildings. The building will be open to the public as well as students, and will feature an expansive gallery space.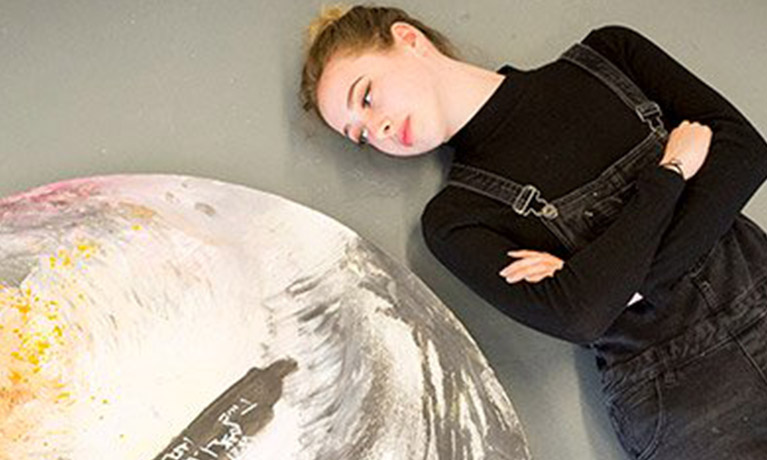 We hope that you are all staying safe in these uncertain times. Creative activities can really help fill the days, while we are spending more time at home and we have some ideas to keep you busy.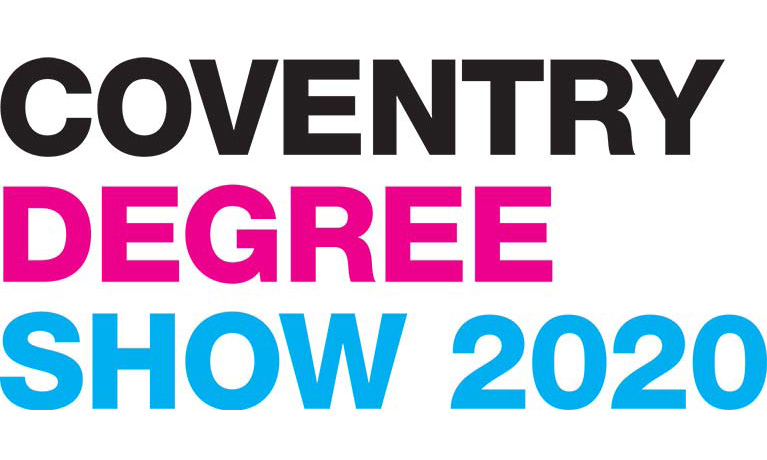 Visit our online degree show where we have brought together the work of over 500 students.




Acting (Stage and Screen) BA (Hons) is aimed at students looking to develop their knowledge, understanding and skills in acting on stage, screen, and in mediated and digital spaces.
This is a practical and creative course in which you will have the opportunity to develop skills in collaboration and presentation which are essential for a range of careers in the creative industries, and beyond. Working closely with your tutors and other courses in the faculty as well as industry experts, you will develop a portfolio of work across a range of live and mediated work that will enhance your prospects for employability upon graduation.
Taught primarily through practical workshops, via virtual platforms or in professionally equipped studio spaces, students will benefit from a sector-leading digital environment, access to industry professionals, and a University-wide commitment to collaborative learning, and to supporting the development of sustainable global citizenship.
The course offers students public-facing performance opportunities, collaborations with Theatre and Professional Practice, Film Production and Digital Media students and staff, festivals of new work, and innovative online collaborations (the Add+Vantage Global Experience and Immersive Telepresence Module, for example). This is further augmented by international experiences both within modules and as co-curricular activities related to staff research areas and employability projects.
You will have the opportunity to learn from our experienced creative practitioners, some who have worked as theatre directors, movement directors, educational programme developers, freelance actors, designers, mask-makers and applied theatre specialists for organisations ranging from Royal Shakespeare Company (RSC), The Globe, Théâtre Sans Frontières, Trestle, Spike Theatre, Tinderbox Theatre, The Lion's Part and The Fabularium. The teaching staff have significant experience in major project events, such as Liverpool Capital of Culture 2008 programme, international touring with the British Council, co-productions with the National Theatre and performances at the Sydney Opera House. A number of staff members are also founders and directors of organisations that have been within the Arts Council of England National Portfolio.
The teaching team has a vast array of international research expertise with exciting collaborations including examples, such as a site-specific project on the use of Pico pocket projectors during field trips with Das Institut für Alles Mögliche, Berlin, as well as long-form improvisation research with alumni of Chicago's Second City and teachers from The Hothouse Los Angeles.
You may have the opportunity to participate in the Telepresence in Theatre initiative which is an ongoing project between Coventry and the actor training degree at the Tampere University, Finland. Using repurposed technologies such as videoconferencing, rear projection, directional sound, Adobe Connect and Facebook an immersive rehearsal space is created in both locations to enable students to rehearse and explore a variety of classic plays. The project, which has now received multiple international awards (Gold in Arts and Humanities Reimagine education 2016, Gold in Arts and Humanities and Hybrid Learning Reimagine Education 2018 and Highly Commended at the Times Higher Education Awards 2018) is now in its fifth year and is continuing to develop new ways of teaching and learning at a distance. The project has conducted performances in Hong Kong, Finland and Miami and in 2019 collaborated with Adam Mickiewicz University, Poznan and Purdue University in the US.
The degree combines devising, scripted and experimental work with opportunities for live and mediated performances emphasising the development of acting as an art form. Teaching and learning methods selected for this course are designed to facilitate your ability to develop and reflect on your own skills and understanding, and to foster links between this, the practice of others, and theoretical knowledge and concepts.
The course is predominantly practice-based with workshops and classes exploring a wide range of different styles and forms from character building methodologies, chorus and ensemble work, and approaches to intermediality (the integration of digital elements within the live performance space), voice and movement studies and working within a technological framework such as film or voiceover.
Dedicated technical support for theatre and film, wardrobe needs and music technology, as well as a range of equipment available on loan, such as video, recording, sound and lighting.
Taught by staff with a broad range of experience and expertise with staff members still engaging in professional development activities and continuing to perform, create or contribute to the wider theatre research culture through publications and performances.
Excellent links with industry, some of whom provide placements as well as collaborating with professional partners to create, tour and facilitate live applied theatre projects, both locally and globally. Current partners include The Belgrade Theatre, Theatre Absolute, Strangeface Theatre Co, Midlands Arts Centre and Warwick Arts Centre.
Access to facilities, including: a dance performance space with lighting/sound control rooms and comprehensive and up-to-date technical equipment, two dance studios, theatre workshop space, wardrobe facilities and storage with around 3,500 costume items and 1,500 accessories, dressing rooms and box office facilities. Booking may be required for some facilities.
Course structure focuses on the following:
1. Skills development and actor training: 'The Actors Toolkit' series of modules focus on the development of contemporary acting styles and practices underpinned with knowledge and theory to help develop your practice. Key practitioners and styles of acting are explored as well as the fundamentals of acting in live, digitised and mediatised settings.
2. Critical and contextual reflection: you will have a space for personal (and professional) development planning (PDP) and a platform to document and reflect on your own continuous development. With reference to The Actor's Toolkit series, and the theories and practices explored in practice modules, this reflection takes place through a range of tasks and activities (that might include, for example, research tasks, case-study analysis, critical reflection and analysis) and regular small group and/or individual tutorials.
3. The integration of theory and practice: modules are work-shop based with the integration of theory and practice at their core. Where we might usually see contextual and theoretical modules taught via lectures and seminars in classrooms (with the practical 'doing' in studio spaces) the exploration of historical, socio-political, theoretical contexts underpins practical exploration in the same (live or digital) space.
4. Industry-focussed, career research and employability: This is delivered via seminars, small and large group tutorials, online materials, guest speakers and specialist masterclasses. This culminates in the 'Preparing for Industry: Business Matters' module at Level 6 which provides you with the necessary time and context to research, plan and instigate the next steps to employment, further study or enterprise.
The course normally lasts three years when studied full-time and four to six years part-time. Students successfully completing the first two years of the course can apply to take a Professional Placement or Study Abroad module, spending a year out between the second and third years on placement or study abroad. Past students have spent a year studying at Valencia in Spain, Berlin, Nicosia in Cyprus, and Long Beach, California.Your personal tutor will review and discuss your progress with you and will be available for advice.
As well as having the option of a year-long work placement following second year, in your final year, you will have the chance to form a company and create an applied theatre project as part of the performing arts degree show festival. Teaching methods include: practical classes and workshops with associated lectures and seminars
This course will be assessed using a variety of methods which will vary depending upon the module. Assessment methods include practical or project work, coursework and essays.
The Coventry University Group assessment strategy ensures that our courses are fairly assessed and allows us to monitor student progression towards the achieving the intended learning outcomes. Assessments may include exams, individual assignments or group work elements.
Upon successful completion of this course, you will be able to:
Understand diverse practices of acting within historical and contemporary global contexts
Evidence theoretical and contextual knowledge and understanding of acting and performance across a range of live and mediated platforms
Engage with the work of local, national and international communities of practice to evaluate, challenge and influence current and future industry trends
Demonstrate a diverse range of acting and performance skills in a variety of independent and collaborative contexts
Critically reflect on the development of skills in the production a highly creative portfolio of work as an emerging independent and collaborative practitioner
Accurately deploy established techniques in acting across a range of live and mediated at various stages of performance and production.
In a typical teaching week, you will have approximately 18 'contact' hours of teaching.
This generally breaks down as:
Personal tutorial/small group teaching: a 1-hour smaller tutorial each week.
Medium group teaching: 12 hours of practical classes, workshops or seminars each week.
Large group teaching: 5 hours of lectures each week.
The contact hours may be made up of a combination of face-to-face teaching, individual and group tutorials, and online classes and tutorials.
As an innovative and enterprising institution, the University may seek to utilise emerging technologies within the student experience. For all courses (whether on-campus, blended, or distance learning), the University may deliver certain contact hours and assessments via online technologies and methods.
In addition, you will be expected to undertake a further 17 hours per week of self-directed studying, coursework and revising in your own time.
Global ready
Did you know we help more students travel internationally than any other UK university according to data from the experts in higher education data and analysis, HESA?
In 2018/19, we provided a total of 5,469 experiences abroad that lasted at least five days.
Much of this travel is made possible through our Global Leaders Programme, which enables students to prepare for the challenges of the global employment market, as well as strengthening and developing their broader personal and professional skills.
Explore our international experiences
1st for
international experiences
Sending more students overseas than any other UK uni 2016/17
5,469
Student experiences
The number of student trips abroad for at least 5 days in 2018/19
12,000
and counting
The number of students we've helped travel internationally since 2016
12
global programmes
As well as trips, we offer other opportunities like language courses
If you haven't met the entry requirements, you may still be able to progress onto a degree by studying a foundation course.
Tuition Fees
We pride ourselves on offering competitive tuition fees which we review on an annual basis and offer a wide range of scholarships to support students with their studies. Course fees are calculated on the basis of what it costs to teach each course and we aim for total financial transparency.

For more information, please visit our Finance pages.
Scholarships and bursaries
We offer a variety of scholarships and bursaries to students at Coventry University to help fund the cost of your study. Eligibility may depend on your circumstances and academic achievement.


Scholarships and bursaries
There are a number of scholarships available to international students at Coventry University. EU students may be eligible for a transition bursary.
Course essentials at no extra cost
We're committed to communicating study costs clearly to make sure you're not faced with having to make any unexpected payments.
This is why our 'Flying Start' package provides you with a few course essentials. Your full-time fee for an undergraduate degree will cover the following:
UK field trips
Any mandatory site visits and trips within the United Kingdom.
Key material
This can include core textbooks, software and equipment.
Laser prints
1,000 A4 sides of black and white laser printing credits per year.
Optional year
Pay no tuition fees for optional work placements or study abroad trips.
This course may incur additional costs associated with any field trips, placements or work experience, study abroad opportunities or any other opportunity (whether required or optional), which could include (but is not limited to) travel, accommodation, activities and visas.
This course may incur additional costs associated with any equipment, materials, bench fees, studio or facilities hire.
Reduced course fees for EU students
The UK Government has confirmed that EU students who are starting their course in September 2021 and onwards will be classified as an international student. To support our EU community who are affected by this change, Coventry University are providing an EU Member State Transition Bursary.
Students ordinarily domiciled in an EU Member State who prior to the 2021/22 academic intake qualified for UK fees (home fee status), are eligible for the EU Member State Transition Bursary. This will bring fee levels for those students across the Group into line with those of UK students for courses starting in the 2021/22 academic year.
Review more details on our EU Member State Transition Award/Bursary page.
Career prospects
Graduate Immigration Route visa
Based on current information from the UK Government, international students whose study extends beyond summer 2021 may be eligible for a visa under the UK Government's Graduate Immigration Route, which will enable students to stay and work, or look for work, in the UK at any skill level for up to two (2) years. Check the most up to date guidance available to check your eligibility and any updates from the UK Government before making an application or enrolment decision.
There is a strong emphasis within the course on your future career path, aimed not only to help you to explore what your chosen career path might be, but also to help build a professional level of business skills and knowledge.
The 'Business Matters' module in particular is designed to encourage you to develop an appreciation of the nature of professionalism in the context of the performing arts industry and to recognise the relationship between professional arts practice, critical reflection and personal planning. You will have the opportunity to consider career structures relevant for your field, including companies, free-lance, small businesses and sole trader, and the commercial structures within which you may eventually work. We will also look at the possible market places for different skills and creations, which includes areas such as self-promotion, marketing and publicity.
The university's Talent Team is on hand to offer tailored career and enterprise advice to support if you wish to gain employment or take advantage of professional practice opportunities within course specific industries. Our dedicated Enterprise Officers also offer valuable assistance on how to begin as a freelancer/entrepreneur.
On successful graduation, there are many options you could possibly pursue including careers in teaching following further training, socially engaged and community arts organisations and theatre in education contexts.
Coventry University is committed to preparing you for your future career and aims to give you a competitive edge in the graduate job market. The university's Talent Team provide a wide range of support services to help you plan and prepare for your career.
Where our graduates work
Our graduates have gone on to further training, both in UK and abroad and have worked in a variety of roles in the theatre and film industry from acting for Amazon Prime, BBC and Netflix, touring with both large and small scale independent theatre companies and freelance performers.
Recent graduates have secured work in the education departments of theatres including The Belgrade Theatre, The Birmingham Rep, Old Vic Theatre in Stoke-on-Trent, The Roundhouse in London. Others have found roles with a range of organisations, such as supporting national community cohesion at The Challenge, managing TEFL (Teaching of English as a Foreign Language) programmes with Dramatic English in Hong Kong, working alongside schools at specialist SEN agencies or with Live and Local promoting arts in rural Warwickshire.
Disclaimer
By accepting your offer of a place and enrolling with us, a Student Contract will be formed between you and the university. A copy of the 2021/22 Contract can be found here. The Contract details your rights and the obligations you will be bound by during your time as a student and contains the obligations that the university will owe to you. You should read the Contract before you accept an offer of a place and before you enrol at the university.
The tuition fee for the course that is stated on the course webpage and in the prospectus for the first year of study will apply. We will review our tuition fees each year. For UK and EU students, if Parliament permit an increase in tuition fees, we may increase fees for each subsequent year of study in line with any such changes. Note that any increase is expected to be in line with inflation. Following the UK's exit from the European Union, EU students should be aware that there may be a change to UK laws following the UK's exit, this may change their student status, their eligibility to study part time, and/or their eligibility for student finance. We will act in accordance with the UK's laws in force in relation to student tuition fees and finance from time to time.
For International students the tuition fee that is stated on the course webpage and in the prospectus for the first year of study will apply. We will review our tuition fees each year. For international students, we may increase fees for each subsequent year of study but such increases will be no more than 5% above inflation.