Course code:
Study options:
3 years full-time
4 years sandwich
Location:
---
Get in touch
For questions regarding study and admissions please contact us:
With a passion for justice, analysis, research, and a law degree from Coventry you could be on track for a career as a successful lawyer.
A successful lawyer has the ability to analyse a case, identify key facts, research the relevant law, identify appropriate legal strategies and communicate clearly the way forward. This course will give you the knowledge and expertise to do just that.
Our law degree could set you on the path towards qualifying as a solicitor or barrister, but equally can act as preliminary training for a range of other careers, recognised by employers as providing the transferrable professional skills they demand.
From 2021, to become a Solicitor and/or Barrister in England and Wales you must either have an undergraduate degree, or equivalent experience (for example, by completing a degree level apprenticeship). Importantly, a Coventry undergraduate law degree should prepare candidates for the Solicitors Qualifying Examination Stage 1 test, as required by the Solicitors Regulation Authority in order to become a Solicitor, and for the Academic pathway, as required by the Bar Standards Board in order to become a Barrister.
Why Coventry University?
An award-winning university, we are committed to providing our students with the best possible experience. We continue to invest in both our facilities and our innovative approach to education. Our students benefit from industry-relevant teaching, and resources and support designed to help them succeed. These range from our modern library and computing facilities to dedicated careers advice and our impressive Students' Union activities.
Global ready
An international outlook, with global opportunities
Employability
Career-ready graduates, with the skills to succeed
Teaching Excellence
Taught by lecturers who are experts in their field
Course essentials
A degree which offers you more, at no extra cost
Accreditation and Professional Recognition
This course is accredited and recognised by the following bodies:

International Association of Law Schools
Coventry Law School is a member of the International Association of Law Schools, an association of more than 160 law schools and departments from over 55 countries, representing more than 7,500 law faculty members. Having this status allows our Law students the opportunity for a variety of international experiences, including with our partner institutions across the world.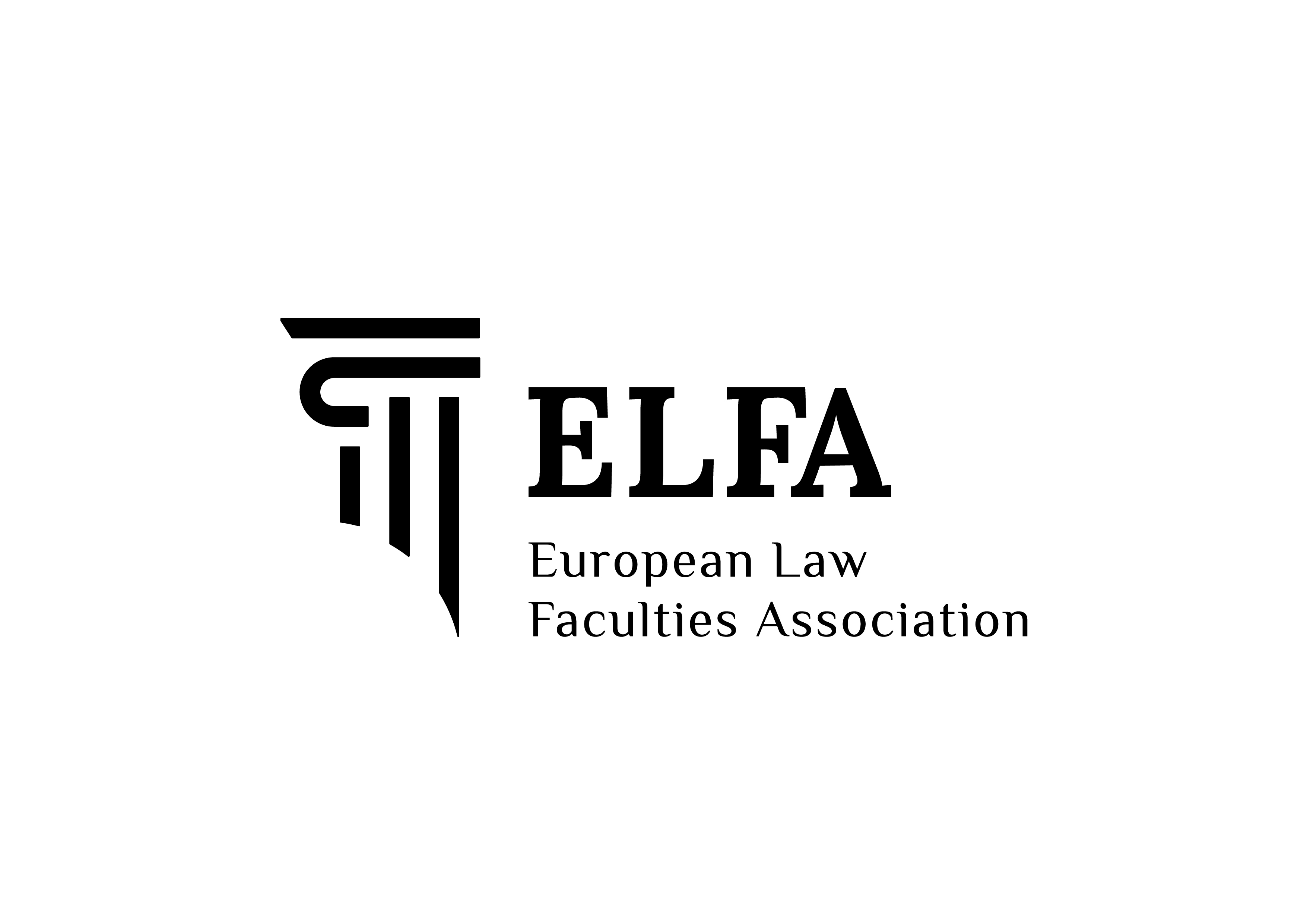 European Law Faculties Association (ELFA)
Coventry Law School is also a member of the European Law Faculties Association (ELFA) with over 250 members from Europe and beyond.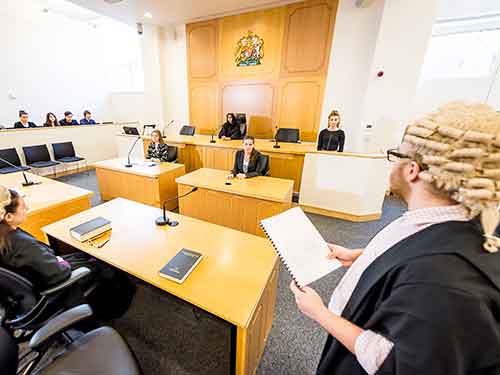 Coventry Law School is proud to have it's own mock courtroom located centrally on campus, where our students can practice their legal skills in a realistic environment.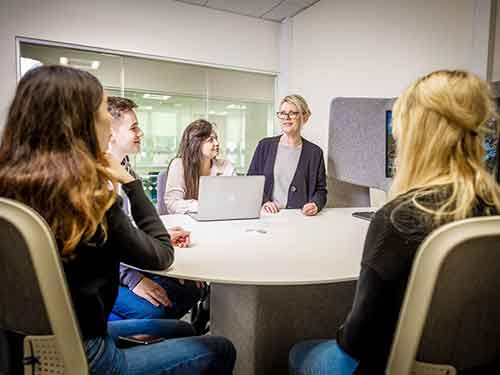 Coventry Business School's Business Simulation Suite utilises the latest business simulation software to give students the opportunity to improve their business skills.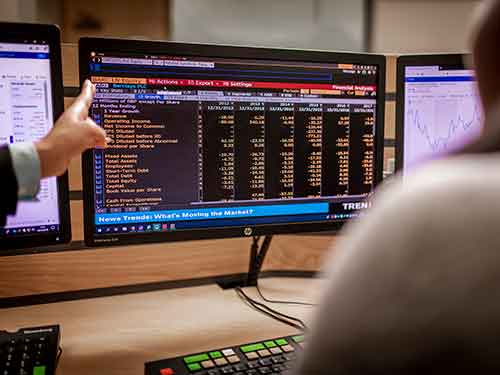 Students have opportunities to practice simulated trading and other finance-related activities using the various types of demo software available in the Trading Floor.
What our students say
Being able to volunteer at the different law clinics while studying at university is something I have really enjoyed. Not only have I represented clients in Tribunals and gained work experience through this, I have also had the opportunity to visit South Africa and gain legal experience at the Stellenbosch University Legal Clinic!

I have been part of the exchange trip to China and the South Africa trip through the Legal Clinic. Both these trips have been very enjoyable and expanded my cultural awareness and well as the legal systems of these nations. They have mostly been educational but also included some sightseeing of some beautiful countries! I was able to watch Pandas in their natural habitats in China, as well as seen Penguins along the coastal line of Cape Town.
Law degrees at Coventry Law School are required to cover the foundations of legal knowledge, which will be studied during the first two years. In the final year, however, you will be able to select from a wide range of optional subjects based upon the expertise within our School, which we aim to reflect a variety of personal interests or career aspirations, such as Company Law, Employment Law, Family and Child Law, International Criminal Law, International Commercial Law, Public International Law and Intellectual Property Law.
The curriculum is designed to provide a comprehensive understanding of legal doctrines, concepts, principles, rules and values in the core areas of law, as well as detailed knowledge of sources of law, how law is made and developed and an understanding of the procedures and rules of the legal system and the main institutions of the system.
You will have the opportunity to gain an appreciation of the context in which law operates, developing a critical perspective of the law and legal institutions, understanding the dynamic nature of the law, of its uncertainty, the need for reform and proposals for law reform.
Students on all of the LLB courses are required to undertake topics specifically designed to enhance their academic, personal and professional skills, as well as their career management.
Our active Law School provides lots of opportunities for extra-curricular activities, including specialist guest lectures, with recent talks from the writer and poet Professor Benjamin Zephaniah and 'People's Lawyer and People's Poet', Barrister Dave Neita, who spoke about transitional law and restorative justice in film. We also host regular networking events to enable you to meet representatives from local firms, as well as representatives from a variety of local organisations who sit on our Industry Advisory Board. They regularly review our course content, so that we can update it to reflect the new developments and requirements of the profession and business.
We have recently launched a series of professional events, including a new initiative to promote internationalisation – 'Careers in Law: Global Options and Local Opportunities' – which featured 15 senior legal practitioners from across the UK, including two QCs. In addition, we successfully launched the first 'Oil, Gas, Energy and Sustainability Law Converzacione 2016', which was streamed live to the University of the West Indies (UWI) Law Faculty as an Online International Learning (OIL) initiative. With an inaugural lecture on 'Contemporary Policy Issues for New and Emerging Oil and Gas Producers', the event benefited from a range of prestigious speakers, including: the Head of Safety and Operational Risk, Competency and Capability Development for The BP Group; the Economic Adviser in Natural Resources at the Commonwealth Secretariat; and the Legal Counsel, Maritime Law, at the Commonwealth Secretariat.
Modules
Overview
Modules
English Legal System

Contract Law

Constitutional Law

The Nature of Law

Law Study - Developing Your Academic and Legal Writing Skills

The Academic and Personal Development module aims to develop your academic and personal skills, such as writing, researching and retrieving legal materials, the collation and prioritisation of up-to-date relevant information, using paper and electronic sources, primary and secondary legal sources, and legal journals. Through a series of carefully designed legal exercises closely supervised by the personal tutor, you will build your confidence and present work in the form of a group presentation.
Add+vantage
The focus on preparing students for successful futures sets Coventry apart as a university.
The Add+vantage modules teach a range of work experience and extra-curricular activities that are taken each year, and broaden students knowledge and skills within a work focused environment. There is a very wide range of Add+vantage free-choice subject areas, and they are arranged in themes.
Overview
Modules
Criminal Law

Tort Law

European Union Law

Property Law

Practical Legal Skills

The Academic and Career Development module builds on the skills developed in the first year, but the focus switches to advanced skills and careers. You will be required to look at the development of a contemporary legal issue in the news, reporting your findings.
Add+vantage
The focus on preparing students for successful futures sets Coventry apart as a university.
The Add+vantage modules teach a range of work experience and extra-curricular activities that are taken each year, and broaden students knowledge and skills within a work focused environment. There is a very wide range of Add+vantage free-choice subject areas, and they are arranged in themes.
Overview
Following your second year, you will have an option to apply for a one-year professional work placement or study abroad in a partner institution.
Overview
Modules
Equity and Trusts

Human Rights

You may begin to focus on your chosen career paths, benefiting from specialist advice and support in the Career Planning and Management module.

Advanced Practical Skills

3 from the following:

Evidence
Company Law
Employment Law
Family Law
International Criminal Law
International Commercial Law
Public International Law
Intellectual Property Law
Add+vantage
The focus on preparing students for successful futures sets Coventry apart as a university.
The Add+vantage modules teach a range of work experience and extra-curricular activities that are taken each year, and broaden students knowledge and skills within a work focused environment. There is a very wide range of Add+vantage free-choice subject areas, and they are arranged in themes.
We regularly review our course content, to make it relevant and current for the benefit of our students. For these reasons, course modules may be updated.
Excellent links with local firms of solicitors and practitioners.
Accredited by the Solicitors' Regulation Authority and Bar Standards Board, our degree provides the essential foundations of legal knowledge and develops your practical legal skills, putting you in an excellent position for future careers within or outside the legal profession.
Law has been taught at Coventry University for nearly 50 years and we enjoy exceptionally high levels of student satisfaction, 95% in the most recent National Student Survey. The Law School is staffed by over 20 highly experienced academics and former practitioners, who bring their professional and/or research expertise into teaching; our faculty take pride in providing friendly, accessible, support, guidance and inspirational teaching.
We offer specific tuition for the enhancement of legal writing skills with a view to potential publication, as well practical legal skills modules to enhance your employability. You may have the opportunity to undertake pro bono work with real clients in Coventry Law Centre Legal Clinic, which was established to provide student with actual experience in a real legal environment. Under the supervision of a senior solicitor from the Law Centre, you will interview and obtain information from clients. The Clinic, which provides full training on client handling and ongoing guidance and information, is supported by Allen and Overy Solicitors, who also provide a team of lawyers to discuss the cases with students in order to help them work out a solution to their legal problems.
We enjoy professional links with an extensive range of legal organisations, such as Coventry City council, Warwickshire Law Society and the Junior Lawyers Division. Our Legal Futures team offers dedicated employment support to help you apply for a work placement and you also have the option to spend a year studying overseas, gaining the international experience many businesses now seek from graduates.
The student Law Society is one of the most active on campus, providing academic support for its members, networking opportunities and hosting large social events, including a Winter Ball.
A dedicated 'Moot Room' to develop your advocacy skills and experience a modern courtroom environment.
Outstanding graduate employability with 95% of graduates in work or study after six months (DLHE 2016/17).
High levels of student satisfaction of 94% in the National Student Survey (NSS) 2018; 97% feel staff are good at explaining things.
Unique mentoring scheme with the Warwickshire Law Society Young Lawyers, since 2015, for up to 30 students per year.
Annual Law Student Conference, where you have the opportunity to apply to present a paper with the possibility of publication in the Coventry Law Journal.
Regular guest lectures from employers who specialise in different areas of the law, building your professional network. Recent speakers have included an Associate (Pensions) from Squire Patten Boggs and Barrister from 43 Temple Row. We have also organised a guest lecture from the Faculty's Internationalisation Manager and graduate recruiters visit from 'The Graduate' to talk and provide advice to our students.
Opportunity to take part in our prestigious annual mooting competition, taking place against the University of Reading this year with the chance for each of the winners to secure a mini-pupillage at 43 Temple Row in Birmingham. Previously, we have participated in the third annual Mooting Competition in Commercial and Maritime Law Organised by Swansea University, one of our first year students winning the Encouragement Award for their advocacy skills, which was sponsored by Swansea's Institute of International Trade and Shipping Law.
Established student exchange links with universities across Europe.
Our main study themes are:
Contract Law: You will be introduced to contractual obligations under the common law, as affected by statute. We examine contract formation, resulting obligations, vitiating factors, performance, breach and remedies. You will gain an understanding of the role of contract law with an appreciation of contract law in practice and the factors that have influenced its development, as well as those that may affect its future direction.
Tort Law: Tort Law involves remedies which facilitate the resolution of civil disputes between individuals. These remedies include resolutions such as damages, which compensate the individual for the harm caused. Cases are brought by one individual against another and usually involve a wrongfully caused harm. We will look at areas such as negligence, nuisance and occupier, employer and product liability. We also examine any defences that may be applicable to tortfeasors and any remedies available to compensate victims.
Criminal Law: Criminal Law involves wrongs, or prohibited conduct, consequences or states of affairs, which the State is responsible for prosecuting on behalf of the individuals involved. It generally consists of punishing individuals for their wrongful actions and seeks to protect personal or proprietary rights of individuals. You will become acquainted with the principles upon which a person's responsibility under criminal law will be assessed, analysing the nature of criminal offences and developing an appreciation of the circumstances in which people are absolved of responsibility under the law.
Law of the European Union: European Union (EU) Law plays an important role in almost all aspects of both law and individuals' daily lives. You will learn about the sources of EU law and their status within our own legal order, studying the institutional framework of the EU and its legal basis. You will also learn about the substantive rules which form the cornerstone of the single market, in particular the free movement of goods, services, capital, and services, together with the customs union and competition law.
Constitutional and Administrative Law: We examine Parliament, the Government and the courts: the powers that they exercise, how they are controlled, how they relate to each other and how they relate to the individual. We will consider the various fundamental public law principles that underpin the constitution, the principal institutions of the State and how these institutions interact and relate to one another and to the individual, including consideration of how human rights are protected in the United Kingdom. Administrative law focuses specifically on the law relating to the government and how its powers are controlled through judicial review.
Property Law: Property Law is a study of the rights and interests affecting land, such as a leasehold interest in a freehold. We will trace the development of our land law from 1066 to the modern system of land registration and study the acquisition of rights in land by informal means, such as the use of an implied trust to establish rights over land in favour of a non-owner.
Equity and Trusts: You will be introduced to the equitable principles governing the creation and administration of express private and public trusts. We examine the reasons for creating trusts in the contemporary social and economic context and the requirements for such creation, enabling you to distinguish between the trust concept and other related concepts. We focus on the trust concept and, in particular, the contemporary role in commercial contexts, as well as its traditional functions, in relation to family property.
English Legal System: Provides a sound knowledge of the English legal system and its operation, including civil and criminal procedure. It is designed to develop a critical awareness of the legal system, its strengths and shortcomings. In particular, we look at the issues of the day confronting the legal system and the law in general, including aspects of human rights law. You will be encouraged to discover, interpret and apply legal rules.
This course can be studied over three years of full-time or five to six years of part-time study. Students also have the option to spend a year studying abroad or on work placement.
Modules are normally delivered through large group lectures and seminars of around 20 students. These seminars are interactive and may involve hypothetical problems, case studies and the analysis of more theoretical issues. In addition, your personal tutor will monitor your progress and will be available for advice.
A qualifying law degree is a law degree with Honours which is accepted by the Solicitors Regulation Authority and the Bar Standards Board as satisfying the academic stage of legal education. A law degree with Honours will only be accepted as a qualifying law degree where the student has passed the assessments in the 'Foundations of Legal Knowledge', namely Contract Law, Tort Law, Criminal Law, Equity and Trusts, European Union Law, Property Law and Public Law (including Constitutional, Administrative Law and Human Rights).
Teaching methods include: lectures and seminars.
This course will be assessed using a variety of methods which will could vary depending upon the module. Assessment methods include formal examinations, coursework, test and essays, group work and presentations and posters.
The Coventry University Group assessment strategy ensures that our courses are fairly assessed and allows us to monitor student progression towards the achieving the intended learning outcomes. Assessments may include exams, individual assignments or group work elements.
On successful completion, you should be able to:
Demonstrate knowledge and understanding of a wide range of legal concepts, values, principles and rules of English law. This includes: relevant European law; the major legal institutions, procedures and sources of English law and European Union law; the law in an economic, social and philosophical context; legal and professional ethics.
Rank issues in terms of relevance and importance within unfamiliar arguments in the light of established law.
Bring together and present in a coherent, integrated fashion, materials from primary and secondary sources, offering an accurate summary of the current state of doctrinal and policy debate in any area of law.
Make an informed and reasoned judgement on standard arguments in the areas of law in question.
Apply your legal knowledge to complex situations, including hypothetical problem questions, to recognise potential alternative conclusions and to provide supporting reasons.
Identify the principal controversial issues in areas of law not previously studied. Independently locate a wide range of legal materials and non-legal sources, read and discuss legal materials written in technical and complex language and clearly attribute the work of others.
In a typical teaching week you will have up to 14 'contact' hours of teaching. This generally breaks down as:
Progess coaches/ personal tutorial/ small group teaching: 1 hour per week.
Medium group teaching: 4 hours of practical classes, workshops or seminars each week.
Large group teaching: 9 hours of lectures each week.
In addition, you will be expected to undertake a further 25 hours of self-directed studying and revising in your own time, including some guided study using handouts, online activities etc.
We recognise the difference that both work and an international experience can make to your future career. All of our undergraduate courses are designed to enable you to take an additional optional year either on placement in the UK or abroad or studying abroad.
From your first day in the Law School, we will offer you advice and guidance to help you achieve a global experience. The Law School has particularly strong links with the South West University of Politics and Law (SWUPL) in Chongqing, China and the University of Central Florida in the USA. We have also established links with the Universities of Liege in Belgium, Strasbourg in France (French speaking), Castellon and Leon in Spain (Spanish speaking), The Hague in the Netherlands, Orebro in Sweden, Pecs in Hungary (where courses are taught in English) and the Universities of Kiel and Rostock in Germany (German Speaking).
We offer a range of optional field trips to enable you to experience the legal systems of different countries, which has previously included the Instituto Superior de la Carrera ISC in Buenos Aires, Argentina and the University of the West Indies in the Republic of Trinidad and Tobago. We also host live seminars with students abroad via web link, provide opportunities to attend summer schools in the US.
Throughout the course, staff will introduce comparative international elements and issues; a number of final year options are specifically international in focus including modules covering international commercial law, international public law and international criminal law.
Global ready
Did you know we help more students travel internationally than any other UK university according to data from the experts in higher education data and analysis, HESA?
In 2016/17, we were able to provide a total of 3,482 experiences abroad that lasted at least five days.

Much of this travel is made possible through our Global Leaders Programme, which enables students to prepare for the challenges of the global employment market, as well as strengthening and developing their broader personal and professional skills.
Explore our international experiences
1st for
international experiences
Sending more students overseas than any other UK uni (HESA 2016/17)
3,482
Student experiences
The number of student trips abroad for at least 5 days in 2016/17
21,000
and counting
The number of students we've helped travel internationally so far
12
global programmes
As well as trips, we offer other opportunities like language courses
What our students say
The teaching support is fantastic, they are all great. There are lots of opportunities and through one of my lecturers I found out about the Coventry Law Centre Legal Clinic. I have been volunteering here and have gained valuable hands-on experience on immigration cases. I have gained a clearer understanding on how to read and get the best information out of a case.
Entry Requirements
University Course Code: BESU205
A Level
BTEC
IB Diploma
GCSE requirement
ABB - BBB
DDM
31 points
5 GCSEs at grade A*–C including English, Mathematics, or specified equivalents.
A-Levels
A-Level applicants are required to have three
 A2 Levels. Coventry University may include AS grades within an offer for certain courses, but we are not able to accept two AS Levels in place of one A2 Level. In some courses it may be necessary for entrants to have passed specific A2 Levels in nominated subjects. Please see the course pages for more information.
Access Diplomas
The Access to HE Diploma to include 30 Level 3 credits at Merit. Plus GCSE English Language and Mathematics at grade A*-C.
Coventry University welcomes applicants who have completed, or who are studying, the Access to HE Diploma developed by the Quality Assurance Agency for Higher Education (QAA). Successful completion of the course will require you to gain 60 credits with at least 45 to be achieved at Level 3 (with the remainder at Level 2). In some cases we will require you to have gained Merit or Distinction grades in a number of units or in nominated subjects. For more information on the entry requirements for your chosen course please see the relevant course pages.
BTEC Level 3 Diplomas
The University will accept the BTEC Level 3 Extended Diploma for entry to most courses. In some cases we will require applicants to have studied either certain named modules or a specific named Diploma. The appropriate course page will have full information on the entry requirements. The University also accepts the BTEC Level 3 Subsidiary Diploma and BTEC Level 3 Diploma for entry to degree programmes, provided that they are studied in combination with other qualifications that provide a total volume of study that is equivalent to three A2 Levels. For example, you could be studying a BTEC Level 3 Diploma plus an A2 Level, or a BTEC Level 3 Subsidiary Diploma plus two A2 Levels. Where a specific A2 or BTEC subject is required for entry then you must be offering this as part of your combination of qualifications.
Please visit our page on European entry requirements for more information about specific country information.
Our International Student Hub offers information on entry requirements for your country, as well as contact details for agents and representatives should you need more advice.
More detail
Select your region to find detailed information about entry requirements:
Our International Student Hub offers information on entry requirements for your country, as well as contact details for agents and representatives should you need more advice.
More detail
Unconditional offers
We want to recruit the best students to Coventry and having assessed applicants' past, current and predicted performance and commitment to the course we feel that it is appropriate to reward consistently high-achieving students with an unconditional offer from a top university. It is a commitment from us with regard to an applicants' potential as an excellent undergraduate and we hope that this will encourage such applicants to join the Coventry community.
Personal statements and references will also be taken into account and, for some degree courses, an interview will form part of the assessment. The criteria for unconditional offers will vary across the University as entry requirements for specific courses differ and not all degree courses will be taking part in the Scheme. The unconditional offer will be confirmed once a selected applicant has made Coventry their firm choice.
Coventry University has assessed that you are capable of achieving excellent grades and we have demonstrated this belief by making you an unconditional offer. This is our commitment to you so then we ask that you reciprocate this commitment by selecting us as your 'firm' choice and activating your unconditional offer.
We will consider other qualifications for a pre-result unconditional offer providing that you have an appropriate proven performance at GCSE (or equivalent) level and predicted grades in line with grades that we expect to see at A-level. Other qualifications that we may consider for a pre-result unconditional offer include: The International Baccalaureate Diploma, BTEC Level 3 qualifications, Cambridge Pre-U and combinations of qualifications (e.g. BTECS plus A-levels).
An unconditional offer is what it says it is. So, if you don't meet your predictions then your place at Coventry is still guaranteed. However, we would hope and expect that you continue to work hard to make the most of your potential and be best prepared to study at university level.
We can't but our experience over the years has shown us that students like you with a track record of high grades and excellent predictions are very likely to achieve those grades. Our assessment takes into account all elements of your application to allow us to take a holistic view of your potential. There is still the opportunity to gain one of the Coventry University Scholarships if you achieve the required grades so there is a financial incentive to aim high. Unconditional offers are only made to individuals who have demonstrated their commitment so we believe their focus and determination is unlikely to waver in the final stages of their qualifications.
No, the unconditional offer is only available to those who will take up their place in 2018.
Tuition Fees
We pride ourselves on offering competitive tuition fees which we review on an annual basis and offer a wide range of scholarships to support students with their studies. Course fees are calculated on the basis of what it costs to teach each course and we aim for total financial transparency.

For more information, please visit our Finance pages.
Course essentials at no extra cost
We're committed to communicating study costs clearly to make sure you're not faced with having to make any unexpected payments.
This is why our 'Flying Start' package provides you with a few course essentials. Your full-time fee for an undergraduate degree will cover the following:
UK field trips
Any mandatory site visits and trips within the United Kingdom.
Key material
This can include core textbooks, software and equipment.
Laser prints
1,000 A4 sides of black and white laser printing credits per year.
Optional year
Pay no tuition fees for optional work placements or study abroad trips.
The following are additional costs not included in the fees:
Any optional overseas field trips or visits: £400+ per trip.
EU student fees
EU nationals and their family members starting in the 2019/20 academic year remain eligible for the same fees as home students and the same financial support. Financial support comes from Student Finance England, and covers undergraduate and postgraduate study for the duration of their course, providing they meet the residency requirement.
For tuition fee loans
EU nationals must have resided in the European Economic Area (EEA) or Switzerland for the three years prior to the start of their course. The purpose of that three year residency should not have been mainly for the purpose of receiving full time education.
For maintenance loans
EU nationals must have resided in the UK and Islands for the five years prior to the start of their course. The purpose of that five year residency should not have been mainly for the purpose of receiving full time education.
Career prospects
The aim of this course is to make sure you have the chance to obtain the relevant knowledge and qualifications to proceed to a career as a lawyer or in business.
Many of our graduates started their legal careers at organisations such as the Criminal Cases Review Commission, Crown Prosecution Service, others have chosen to become specialist advisors in commercial and business law for high street, national and international firms. Examples of recent graduate employers include: Brethertons LLP, a growing Midlands firm with six offices; Freshfields Bruckhaus Deringer, a leading multinational law firm; and Ince and Co, a specialist international commercial firm with offices in Dubai, Hamburg, Hong Kong, Le Havre, London, Paris, Piraeus, Shanghai and Singapore.
On graduation, you should possess a range of transferrable graduate and employability skills in research, analysis, synthesis, critical judgement, evaluation, application of knowledge, problem-solving, communication and reflective learning.
Coventry University is committed to preparing you for your future career and giving you a competitive edge in the graduate job market. The University's Careers and Employability team provide a wide range of support services to help you plan and prepare for your career.
94%
satisfaction for the quality of this course.
National Student Survey (NSS) 2018
Where our graduates work
Not all law students wish to enter the legal profession as a solicitor or barrister and a Law degree can provide an excellent foundation for many other careers. Our graduates have pursued careers in local government or the professional services, as trainee accountants with top firms such as PricewaterhouseCoopers (PwC), heading a recruitment desk with Hays International in Hong Kong and as management trainees with large 'blue chip' companies.
95%
of students in work or further study six months after finishing this course (DLHE 2016/17)
What our alumni say
I was impressed with the practical opportunities. You're educated on the basics of the law, so you gain strong foundations of legal knowledge before you're expected to build on them."
Disclaimer
By accepting your offer of a place and enrolling with us, a Student Contract will be formed between you and the University. A copy of the 19/20 Contract can be found here. The Contract details your rights and the obligations you will be bound by during your time as a student and contains the obligations that the University will owe to you. You should read the Contract before you accept an offer of a place and before you enrol at the University.
The University will charge the tuition fees that are stated on the course webpage and in the prospectus for the first year of study. The University will review tuition fees each year. For UK and EU students, if Parliament permit an increase in tuition fees, the University may increase fees for each subsequent year of study in line with any such changes. Note that any increase for UK and EU Students is expected to be in line with inflation. For international students, the University may increase fees for each subsequent year of study but such increases will be no more than 5% above inflation.