Sport Psychology MSc
Study level:

Postgraduate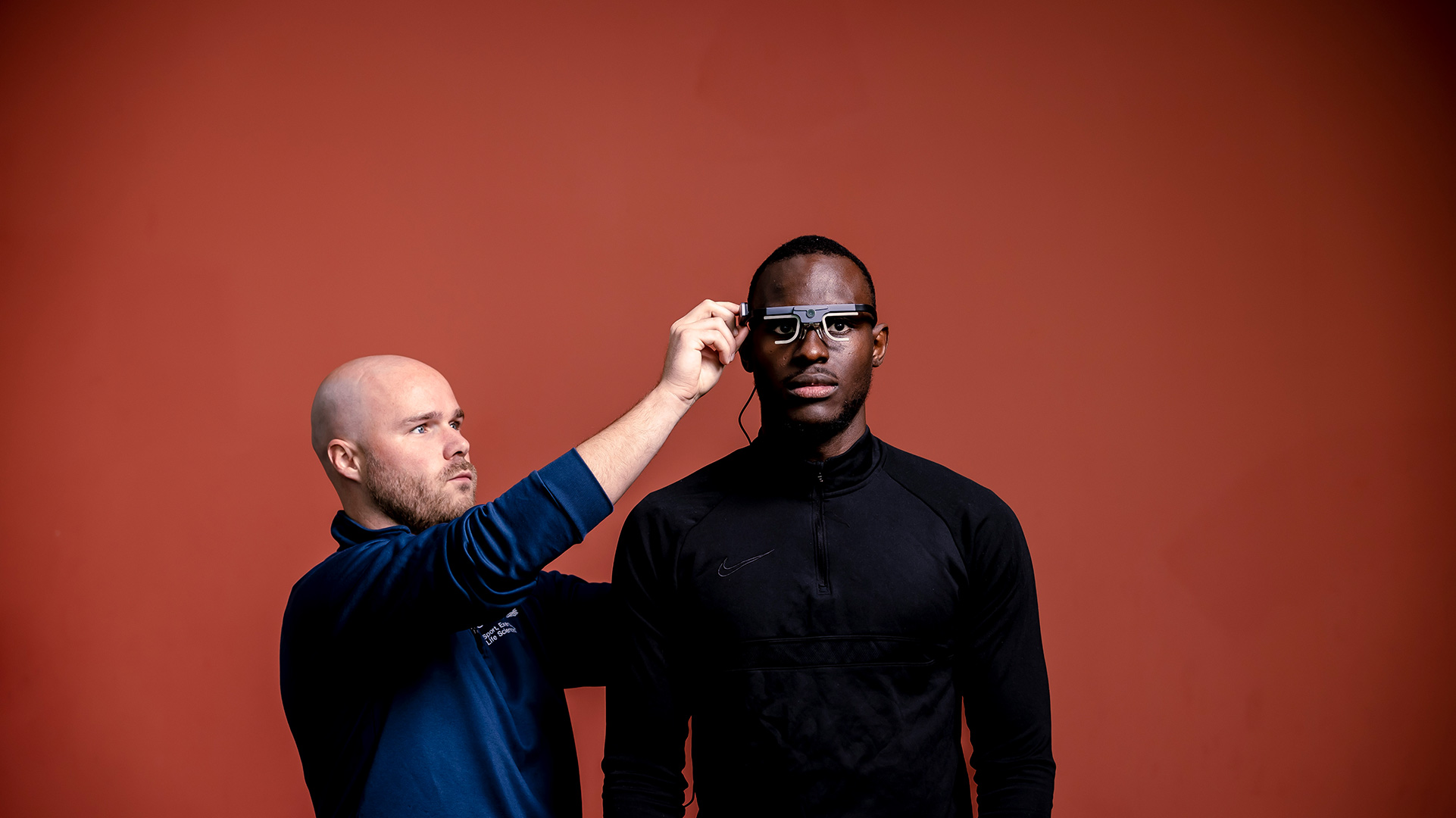 Psychological support in sport has emerged as an essential element of sport performance and wellbeing, with sportspeople at all levels benefitting from advice provided by trained professionals in this field.
Location
Coventry University (Coventry)
Duration
1 year full-time
Start date
September 2023
---
Course overview
This exciting new master's course is ideal for any sport and exercise science graduate wishing to pursue a career in the field of sport psychology.
This course provides you with the opportunity to gain an in-depth understanding of a range of contemporary issues, enabling the design and implementation of evidence-based delivery of support appropriate for a range of clients.
Development of practical skills including the practice of verbal and non-verbal communication, listening skills, reflection and problem-solving
The opportunity to develop creative methods of delivery that can be adapted to specialist and non-specialist audiences both in the UK and globally
Our aim is to effectively prepare you for professional employment, so we focus on providing enhanced practical and professional skills through a combination of lectures, group work and case studies.

Joint Top Modern University for Career Prospects
Guardian University Guide 2021 and 2022

5 QS Stars for Teaching and Facilities
QS Stars University Ratings

Top 5 UK Student City (Coventry)
QS Best Student Cities Index 2023
Why you should study this course
Employability development will be a key theme embedded throughout the degree both implicitly and explicitly. The structure of the course enables you to reflect on where you are and develop a constantly evolving development plan.
Expert guest lecturers specialising in a range of different areas related to sport psychology2.
This course should allow you to gain a solid grounding in a range of areas related to the BASES Supervised Experience (SE) competencies in order to contribute to your path to accreditation1.
Staff may be able to offer BASES supervision, allowing you to begin your SE training alongside your studies. If you are progressing onto this course from degrees other than Sport and Exercise Science you should note that to progress through SE following completion of this MSc will require significant extra study to satisfy the broader sport science-related competencies.
Opportunity to gain international experience through a range of field trips and online projects2.
Accreditation and professional recognition
This course is accredited1 and recognised by the following bodies for the 2023/2024 intake:

---
---
This course has been designed to develop your understanding of the principles of sport psychology and their role in the development and support of a range of client groups.
You will employ your understanding of the scientific basis of sport psychology that covers the theory, principles and background required to inform assessment and interventions in sport performance. The course content includes issues related to talent development and management in sport, group dynamics, conceptual issues, performance enhancement and professional practice.
Modules
Talent Development and Management in Sport - 20 credits

This module aims to enable you to evaluate the theoretical underpinning of talent development and management concepts within sport psychology and motor behaviour/learning literature. You will consider psychological and performance demands placed upon the athlete across a range of sports (both individual and group) to identify how these concepts impact talent development and/or talent management. Debate and evidence-based discussion of the topic and how it can be integrated into the applied world will be central to this module.

Conceptual and Special Issues in Sport Psychology - 20 credits

This module aims to enable you to develop an understanding of the theoretical underpinning of contemporary performance enhancement debates and special issues within the sport psychology literature. You will identify how these concepts impact performance and/or well-being. Critical debate and evidence-based discussion of the indicative content and how it can be integrated from a practitioner perspective into the applied world will be central to this module.

Innovative Dissemination for Performance Enhancement - 0 credits

This is an assessment only module. It encourages you to develop multi-disciplinary practice and an integrated approach to learning. You will integrate knowledge and skills from Talent Development and Management in Sport and Conceptual and Special Issues in Sport Psychology modules to develop an educational video designed for a specific client group. The module allows you to use the knowledge and understanding gained in the two taught modules in order to consider promoting behaviour change through innovative and engaging methods of delivery.

Applied Skills in Sport Psychology - 30 credits

This module aims to provide you with an in-depth understanding of the practical challenges faced globally by a sport psychologist. Through completion of this module, you should be able to evaluate a range of psychological skills and strategies whilst having a basic knowledge of how to practically implement these with a range of athletes in a variety of scenarios. You will consider salient Applied Sport Psychology frameworks and their impact on performance enhancement and athlete development which is designed to enable you to extend your appreciation of therapeutic perspectives.

Professional Practice in Sport Psychology - 20 credits

This module aims to enable you to develop an awareness of current issues in the professional practice of sport psychology including the theoretical underpinning of therapeutic perspectives and organisational issues which govern professional practice within a multi-disciplinary delivery environment. Successful completion of the module will enable you to develop a practical understanding and knowledge of skills, frameworks and methods of evaluation relating to consultant philosophy and professional practice in one-to-one and group settings across multiple sports. An appreciation of the BASES Codes of Conduct, training pathways and professional opportunities will be included.

Research Skills - 20 credits

This module seeks to provide you with a detailed understanding of the complex processes necessary to formulate, develop and test a scientific/clinical hypothesis. You will apply these to the design of a research study in a particular area of sport psychology and develop the ability to use research, reasoning and problem-solving skills to determine appropriate actions. Within this module you will also discuss the ethos, requirements and legislation surrounding research within sport psychology.

Critical Review of Research Project - 10 credits

The aim of this module is to allow you to reflect upon and refine your research project proposal prior to the data collection phase. You will practice and develop competency in key methods to be used in the investigation and will have the opportunity to receive support for any other project-related concerns. You will continue to meet regularly with your project supervisor to refine the research proposal ideas and ensure you are able to articulate these clearly.

Independent Project - 50 credits

In this module you carry out an evidence-based investigative task in a specialised area of sport and exercise science. This may be a traditional research study or may be an example of clinical developmental work or development of athlete programmes. Upon successful completion of the module, you will be able to demonstrate an ability to evaluate your results with reference to relevant literature, analyse and present your findings, work independently and to undertake work without close supervision. The module is designed to enable you to show a high level of organisational skills, practical ability and the ability to interact with other students and module staff and to behave appropriately and professionally with subjects/clients.

Global Professional Development – Leading and Creating Organisational Health and Wellbeing - 10 credits

This module aims to provide you with a framework of knowledge and understanding of how to effectively lead and develop people in organisations for better health and wellbeing using a range of approaches whatever the master's degree of specialisation you elect to follow. You will explore for example, the influence and impact of leadership theories, culture and the impact of health and wellbeing on organisational performance in different types of organisational scenarios. You will appraise contemporary approaches for the creation of healthy work systems with emphasis placed upon modern-day methods and the role and skills of leaders in coaching and mentoring.

As part of this module, you will devise a coaching and mentoring plan and consider how its impact may be evaluated. Alongside coaching and mentoring, you will study the principles and practice of strategic leadership. The topics of leadership and management, leadership styles and issues such as empowerment and trust will be considered. In particular, you will consider how leadership can set or influence an environment in which coaching and mentoring can flourish. The module will engage you in a variety of debates and problem-solving exercises using examples from organisations, small businesses, communities and the third sector.
We regularly review our course content, to make it relevant and current for the benefit of our students. For these reasons, course modules may be updated.
---
How you'll learn
Our aim is to effectively prepare you for professional employment, so all of our teaching methods are chosen to develop experimental/practical techniques and develop your ability to design, implement and reflect upon professional practice. These methods include:
Lectures
Seminars
Tutorials
Group Work
Practical Skills Sessions
Throughout the course, you will receive insight from the latest research and input from current practitioners.
---
Teaching contact hours
The number of full-time contact hours may vary from semester to semester, however, on average, it is likely to be around 10 contact hours per week.
Additionally, you will be expected to undertake significant self-directed study of approximately 20 hours each week, depending on the demands of individual modules.
The contact hours may be made up of a combination of face-to-face teaching, individual and group tutorials, and online classes and tutorials.
As an innovative and enterprising institution, the University may seek to utilise emerging technologies within the student experience. For all courses (whether on-campus, blended, or distance learning), the University may deliver certain contact hours and assessments via online technologies and methods.
In response to the COVID-19 pandemic, we are prepared for courses due to start in or after the 2023/2024 academic year to be delivered in a variety of forms. The form of delivery will be determined in accordance with Government and Public Health guidance. Whether on campus or online, our key priority is staff and student safety.
---
Assessment
This course will be assessed using a variety of methods which will vary depending upon the module.
Assessment methods include:
Portfolios
Coursework
Essays
Group work
Presentations/posters
Videos
Reflections
Practical or project work
The Coventry University Group assessment strategy ensures that our courses are fairly assessed and allows us to monitor student progression towards achieving the intended learning outcomes.
---
International experience opportunities
Sport is an industry that operates worldwide, generating income from international trade, therefore the demand for well-educated and knowledgeable practitioners both in the UK and abroad is ever-present in order to ensure that the industry develops and progresses sustainably across the globe. Increasing participation in sport at grassroots level, participation of elite athletes in international events, and hosting of high-profile competitions allows countries to enhance their reputation and gain respect worldwide.
Sport psychology plays an essential role in both promoting participation in sport and in elite success, thus specialist practitioners in this discipline are increasingly in demand across the globe. Connections and collaborations are being sought with institutions overseas through staff contacts, the Centre for Global Engagement (CGE) and their Collaborative Online International Learning (COIL) programme2.
---
Entry requirements
Typical offer for 2023/24 entry.
An honour's degree in Sport and Exercise Science at 2:2 or above. Students must have studied and passed a Level 6 module in sport psychology
or
An honour's degree in a related subject area and/or professional experience in sport or psychology equivalent to degree level in a related subject area.
We recognise a breadth of qualifications; speak to one of our advisers today to find out how we can help you.
Select your region to find detailed information about entry requirements:
You can view our full list of country specific entry requirements on our Entry requirements page.
Alternatively, visit our International hub for further advice and guidance on finding in-country agents and representatives, joining our in-country events and how to apply.
Typical entry requirements
An honour's degree in Sport and Exercise Science at 2:2 or above. Students must have studied and passed a Level 6 module in sport psychology
or
An honour's degree in a related subject area and/or professional experience in sport or psychology equivalent to degree level in a related subject area.
English language requirements
IELTS: 6.5 overall, with no component lower than 5.5
If you don't meet the English language requirements, you can achieve the level you need by successfully completing a pre-sessional English programme before you start your course.
For more information on our approved English language tests visit our English language requirements page.
---
Fees and funding
2023/2024 tuition fees.
| Student | Full-time | Part-time |
| --- | --- | --- |
| UK | £11,200 | Not available |
| International | £18,600 | Not available |
For advice and guidance on tuition fees3 and student loans visit our Postgraduate Finance page.
We offer a range of International scholarships to students all over the world. For more information, visit our International Scholarships page.
Tuition fees cover the cost of your teaching, assessments, facilities and support services. There may be additional costs not covered by this fee such as accommodation and living costs, recommended reading books, stationery, printing and re-assessments should you need them.
The following are additional costs not included in the tuition fees:
Any optional overseas field trips or visits: £400+ per trip.
How do you know if you need to pay UK or international tuition fees?

We carry out an initial fee status assessment based on the information you provide in your application. Your fee status determines your tuition fees, and what financial support and scholarships may be available to you. The rules about who pays UK (home) or international (overseas) fees for higher education courses in England are set by the government's Department for Education. The regulations identify all the different categories of student who can insist on paying the home rate. The regulations can be difficult to understand, so the UK Council for International Student Affairs (UKCISA) has provided fee status guidance to help you identify whether you are eligible to pay the home or overseas rate.

If you meet all the criteria required by any one category, including any residence requirements, your institution must charge you the home rate. You only need to find one category that you fit into.
---
Facilities
As part of the Faculty of Health and Life Sciences, this course will take place at our Coventry University main campus and has access to the state-of-the-art Alison Gingell Building which features a number of innovative facilities as well as the Richard Crossman building4.
The state-of-the-art Alison Gingell building includes sports labs, analytical labs, research labs, and sports science labs, all equipped with top-of-the-range equipment you'll need to succeed in this course.
---
Careers and opportunities
On successful completion of the course, you will be able to:
Develop evidenced-based practice skills to address 'real world' questions in a range of delivery environments and global contexts.
Devise, carry out, and report an independent sport psychology research project, demonstrating the ability to clearly understand ethics in respect of health, safety and technical requirements.
Critically evaluate and reflect on your own personal performance, leadership and decision-making within your peer group to develop skills required to act as a competent practitioner.
Interpret research from the current evidence base within sport psychology to design, develop and implement appropriate assessments and interventions designed to help individuals and teams to achieve their goals.
Demonstrate essential written, oral, non-verbal and digital communication skills relevant to potential global organisations, environments and client groups that a future practitioner may be required to work with.
Following graduation, career options include work delivering specialised sport psychology support to teams or individuals, employed by a club or organisation or through self-employment as consultants.
The course provides the opportunity to develop a range of transferable skills such as counselling, organisation, communication and scientific writing, which allows graduates the possibility of progression to careers in research, teaching/lecturing, PhD study, performance coaching or a range of other sport and exercise related roles.
---
How to apply
UK students

To apply to study for a postgraduate course at Coventry University, you can apply online.

---

For further support or more information about your course get in touch with us today.

International students

Full-time international students applying to start in September should apply directly to the university. Read our application pages to find out your next steps to apply.

How to apply

For further support for international applicants applying for postgraduate degree view our International hub.

You can also download our International guide which contains lots of useful information about our courses, accommodation and tips for travel.

---

Get in touch with us today for further advice and guidance.
Disclaimers

Coventry University together with Coventry University London Campus, CU Coventry, CU London, CU Scarborough and Coventry University Online come together to form part of the Coventry University Group (the "University") with all degrees awarded by Coventry University.

1Accreditations

The majority of our courses have been formally recognised by professional bodies, which means the courses have been reviewed and tested to ensure they reach a set standard. In some instances, studying on an accredited course can give you additional benefits such as exemptions from professional exams (subject to availability, fees may apply). Accreditations, partnerships, exemptions and memberships shall be renewed in accordance with the relevant bodies' standard review process and subject to the university maintaining the same high standards of course delivery.

2UK and international opportunities

Please note that we are unable to guarantee any UK or International opportunities (whether required or optional) such as internships, work experience, field trips, conferences, placements or study abroad opportunities and that all such opportunities may be subject to additional costs (which could include, but is not limited to, equipment, materials, bench fees, studio or facilities hire, travel, accommodation and visas), competitive application, availability and/or meeting any applicable travel COVID and visa requirements. To ensure that you fully understand the visa requirements, please contact the International Office.

3Tuition fees

The University will charge the tuition fees that are stated in the above table for the first Academic Year of study. The University will review tuition fees each year. For UK (home) students, if Parliament permit an increase in tuition fees, the University may increase fees for each subsequent year of study in line with any such changes. Note that any increase is expected to be in line with inflation.

For International Students, we may increase fees each year but such increases will be no more than 5% above inflation. If you defer your course start date or have to extend your studies beyond the normal duration of the course (e.g. to repeat a year or resit examinations) the University reserves the right to charge you fees at a higher rate and/or in accordance with any legislative changes during the additional period of study.

4Facilities

Due to COVID-19, some facilities (including some teaching and learning spaces) and some non-academic offerings (particularly in relation to international experiences), may vary from those advertised and may have reduced availability or restrictions on their use.

Student Contract

By accepting your offer of a place and enrolling with us, a Student Contract will be formed between you and the university. The 2023/24 Contract is currently being updated so please revisit this page before submitting your application. The Contract details your rights and the obligations you will be bound by during your time as a student and contains the obligations that the university will owe to you. You should read the Contract before you accept an offer of a place and before you enrol at the university.
Coventry University (Coventry)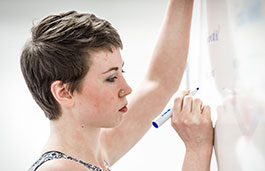 Coventry University (Coventry)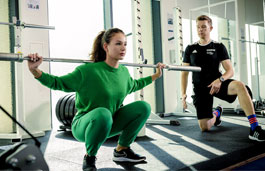 Strength and Conditioning MSc
Coventry University (Coventry)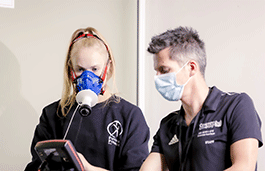 Sports and Exercise Nutrition MSc
---