Emergency Planning, Response and Disaster Recovery
Coventry University has a strong background in consultancy, research and leadership strategy and development with clients and partners ranging from public sector organisations to private sector companies.
We have a broad range of expertise in:
Our clients include organisations such as NHS, West Midlands Police, West Midlands Ambulance Service and Ministry of Defence.
How can we help? To discuss your requirements please telephone +44 (0)24 7765 7798.
---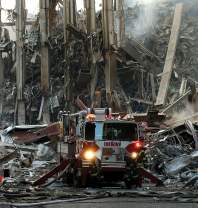 Disaster Recovery and Management of Disasters
Effective disaster management is a global priority. The last three decades have seen a substantial rise in the number and frequency of disasters. Global warming, together with its associated extreme weather events make it likely to see this trend continue. It is becoming increasingly important to foster resilience and a capacity to withstand disasters.
Our experts are involved in cutting-edge, impact-generating research and consultancy centred on the broad theme of natural hazards, with specialisms ranging from the environmental and physical sciences to the socio-political implications of disasters. read more
---
Leadership Strategy and Development
In the current public sector climate, flexibility and communication are critical requirements; strong and capable leadership is required at all levels within the organisation in order to cope with the significant demands on budget and resource.
Coventry University has experience in delivering organisational and leadership development solutions that focus on current issues for organisations across the UK, Europe and worldwide. Read more and view case studies.
---
Cutting Edge Technology
Technology in the 21st century is a key part of our lives and permeates all aspects of society. The university is at the forefront of developing technologies that support initiatives addressing global challenges for example cyber security.
Coventry University has worked with companies such as MIRA, InnovaITS Ltd and Jaguar Land Rover. As well as organisations including the MoD and academic institutions to develop new ideas and concepts. read more and view case studies.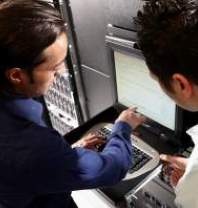 ---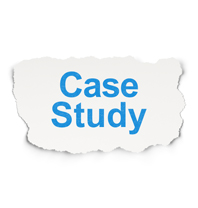 Featured Case Study
Coventry and Warwickshire NHS
In 2006 South Warwickshire, North Warwickshire, and Coventry Primary Care Trusts (PCT) merged to form the Coventry and Warwickshire Partnership NHS Trust. Merging the PCTs highlighted the
need for new management roles, and the new Trust rightly looked to their existing talent pool for these leaders.
*Coventry University Higher Education Corporation offers services through subsidiaries which form the Coventry University Group. Delivery of the above mentioned services will therefore be via an entity which forms part of the Coventry University Group. The Coventry University Group includes, but is not limited to Coventry University College Limited, Coventry University London Campus Limited, Coventry University Enterprises Ltd, CU Services Ltd, Serious Games International and formerly ACUA Ltd and Acua Solutions Ltd. The Group delivers teaching, research and commercial services.